Vacuum cleaner buying guide
Let us clear up any confusion and help find the right vacuum cleaner for you.
Shop all vacuum cleaners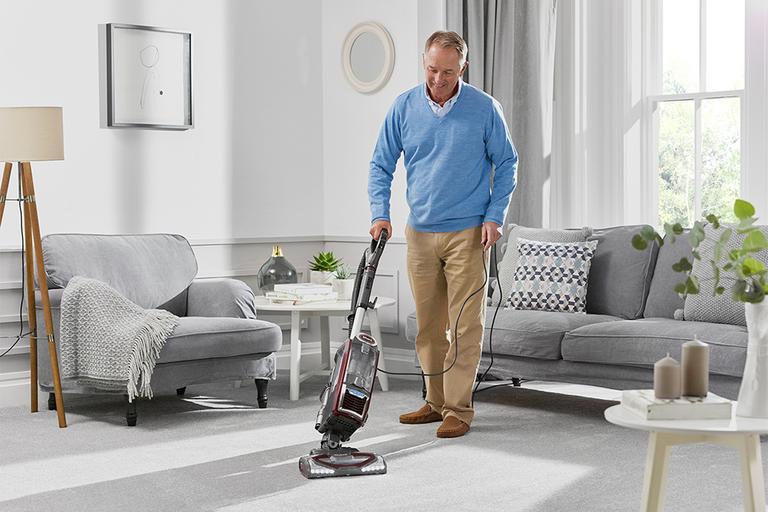 The vacuum cleaner is an essential appliance for any home. It's the quickest and easiest way to pick up dirt, remove pet hair and suck up dust – keeping your house fresh and clean.
But with so many models such as cordless, upright and bagless vacuums, how do you know which one will suit your home and lifestyle? To help you out, we've broken down the options and the features you need to consider, to find the best one for you.
How to choose the best vacuum cleaner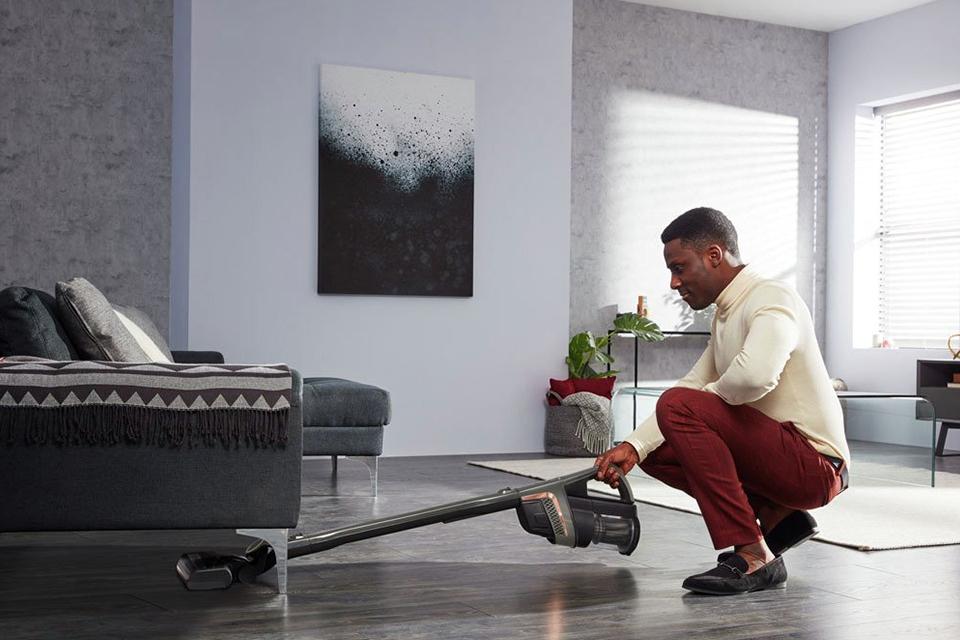 Starting points...
When purchasing a vacuum, consider these factors:
Storage space
Floor surfaces (and coverage)
Weight
Bagged or bagless
Bin capacity
Filters
Cable length
Battery life and charging times
These will vary with each type of vacuum, so it's good to get an idea of what each one can offer…
The different types of vacuums
Cordless vacuums
A popular choice due to their compact size and lightweight construction. Meaning they're easy to manoeuvre and can reach those awkward spots.

Things you should know:
They have an average charge time of 4 hours, for up to 60 minutes battery life.
Many models have a spare battery included.
HEPA filters are available for allergy sufferers.
Most models have pet attachments for stubborn fur.
They're suitable for all floor types.
Upright vacuums
Ideal for larger homes due to their bigger capacities and effectiveness on various floor surfaces. Their upright design means less bending over for you, and additional attachments allow you to clean from your sofa to your mattress, and everywhere in between. Just remember to check the cable length is suitable for your needs.
Cylinder vacuums
Think small, round and light – so they're easy to store and whizz around your home. Their long, flexible hose and multiple attachments mean there's no out-of-reach spots. The cable neatly wraps itself inside, and they're suitable for most surfaces including carpet, hard floors or upholstery.
Handheld vacuums
Perfect for a quick clean, tricky spots and pet hair. Charge times can vary from 2-6 hours, but with an average run time of 15 mins, they can get a lot done. The powerful motor and varied attachments mean they are perfect for those odd jobs at home.
Robot vacuums
These cleaning buddies are perfect for smaller homes. Lightweight, easy to store and you can set up a cleaning routine without even being there – some even return to their dock to start recharging. With their smart sensors, you won't need to worry about them bumping into things, and their different settings mean they're great for both carpets and hard floors.
Other things to consider...
The floor cleaner family...
Steam cleaners
Great for cleaning stubborn stains on laminate, wood and hard floors. See our steam cleaner guide to discover exactly what they can do.
Window vacuums
Compact, cordless and lightweight vacs. Perfect for removing condensation and stains from windows, tiles or showers with a streak-free finish.
Carpet cleaners
Treat your carpet to a deep clean. With carpet cleaners, easily lift stubborn stains, remove the build-up of dirt and give your carpet that new, just laid, bouncy feel.
What did our customers think?
Keeping things spick and span
Why buy at Argos?