Choosing the best steam cleaner
Looking for a new steam cleaner? Our guide is here to help you choose.
Shop steam cleaners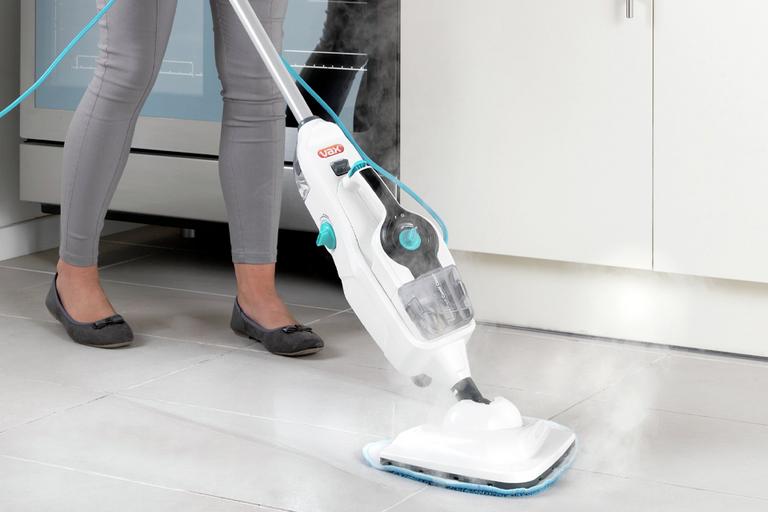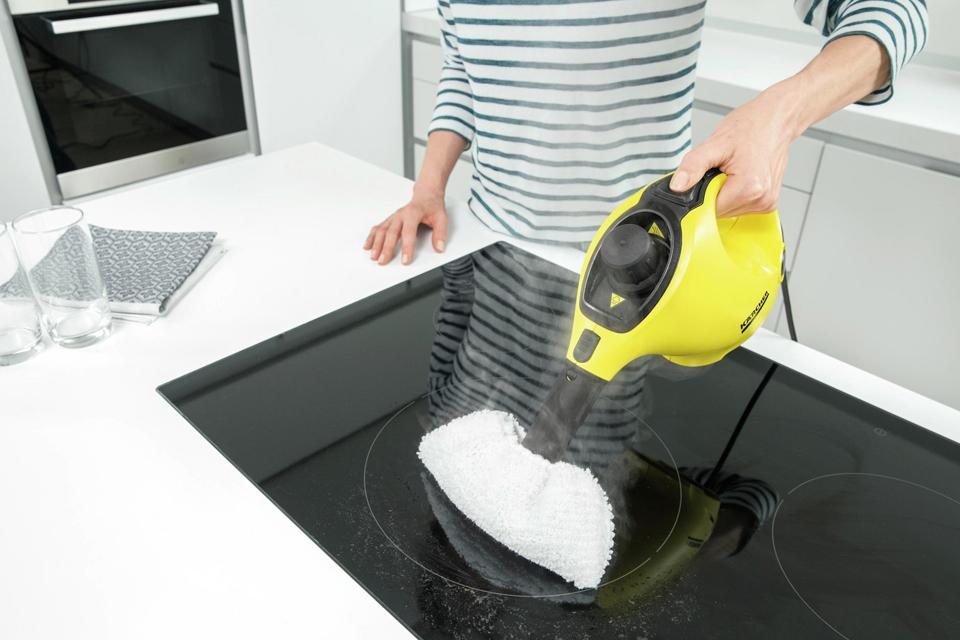 Why buy a steam cleaner and how do they work?
They're usually across the home, whether it's for cleaning tiled flooring, oven hobs, windows, furniture, countertops and mattresses.
Steam cleaners can clean and sanitise surfaces without the need for harsh chemicals or detergents. They have a sealed boiler which heats up water and turns it into steam vapour. The steam is then applied to the surface that you are cleaning, loosening and removing any dirt it finds. As only water is used, steaming is safe for allergy sufferers, children and pets and plants.
Types of steam cleaner
There are 3 common types of steam cleaner available, each offering different features and benefits.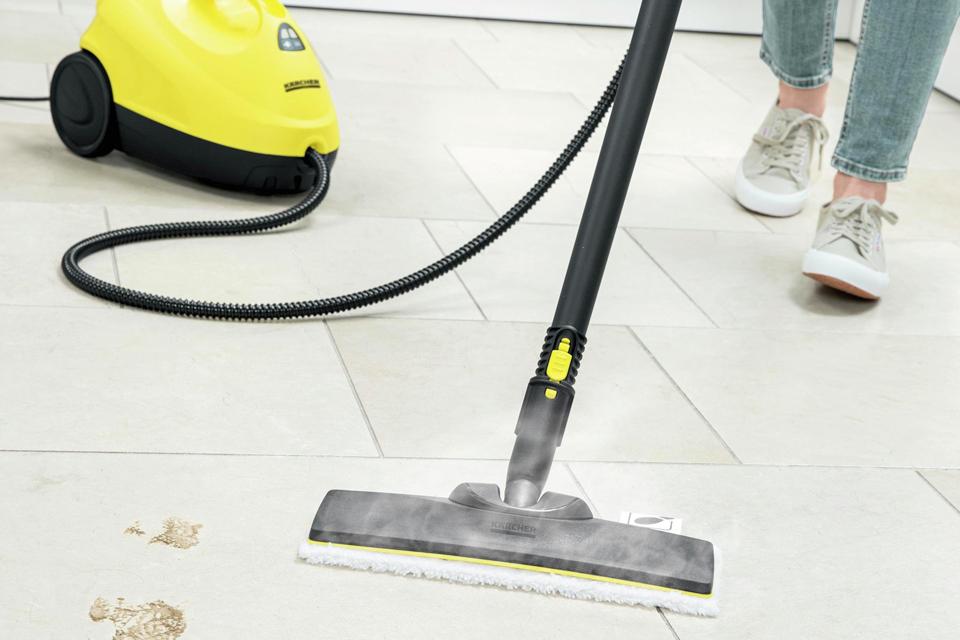 Cylinder steam cleaners
More versatile than other models, these steam cleaners can be used on a variety of surfaces, from oven doors and hobs to upholstery and carpet. Typically, they have larger water tanks, which means they can steam for a longer time.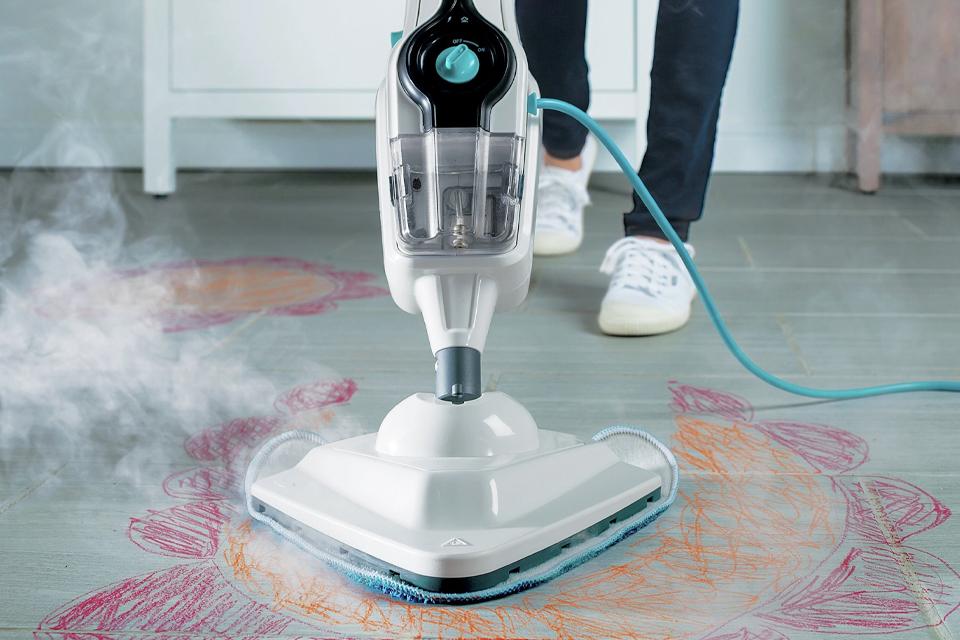 Steam mops
A steam mop is like a regular mop but instead of using detergent, it uses the heat from steam to clean floors. With most models, a microfibre cloth is attached to the mop head, which lifts and removes the dirt loosened by the steam.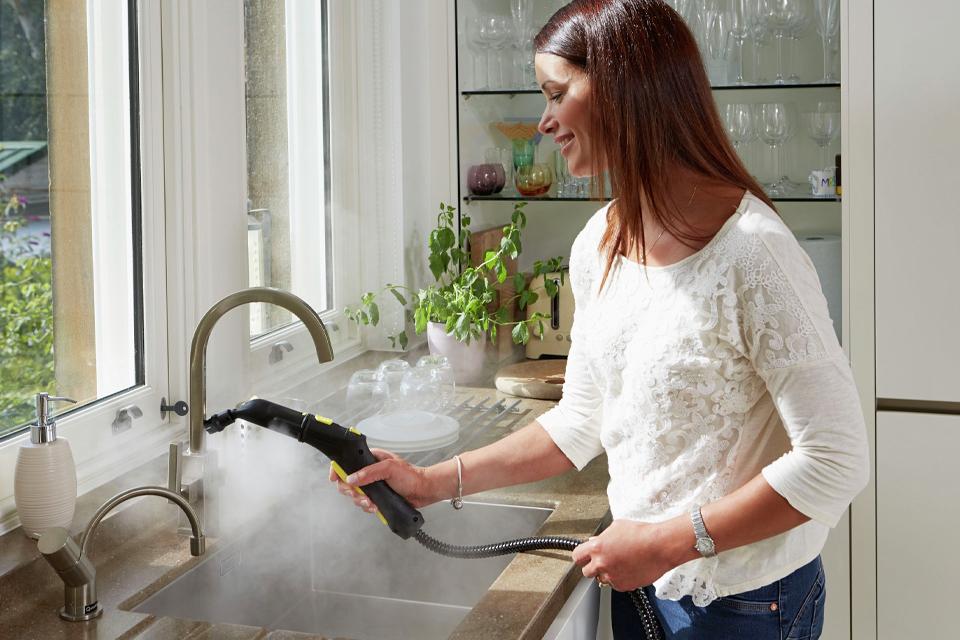 Handheld steam cleaners
These handheld models do not produce as much steam as their full-size counterparts, making them better for spot cleaning. Their compact design means they can be used for cleaning awkward spaces, such as tile grout and around taps.
Using a steam cleaner
Steam cleaners are incredibly versatile machines, especially paired with the right accessories and attachments. They can be used to clean practically every washable surface in your house, making them a handy addition to your cleaning kit.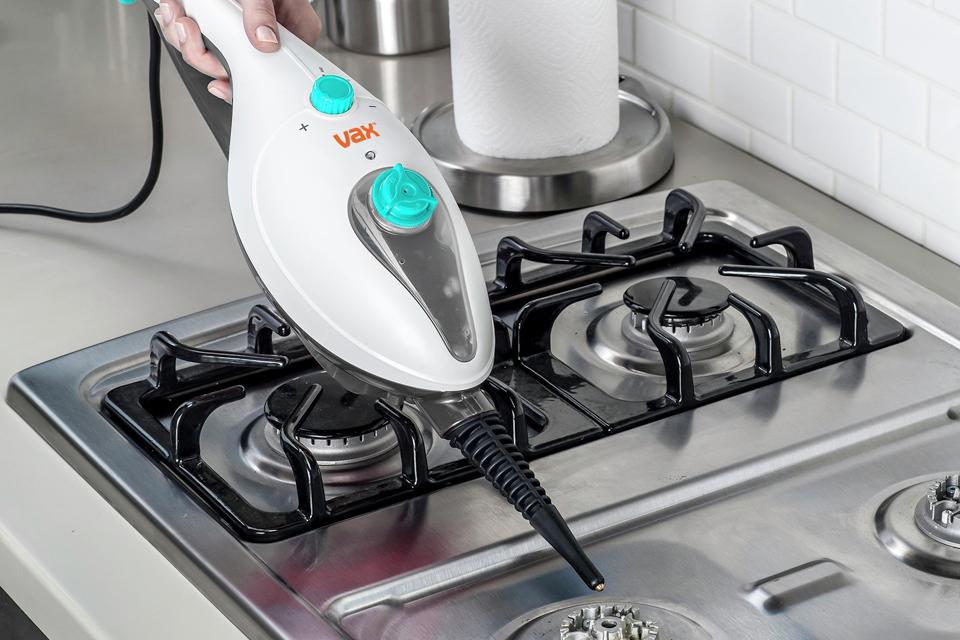 In the kitchen and bathroom
A steam cleaner is the best way to clean the tiled flooring in your kitchen and bathroom. With the right attachments, it can also help you clear grim from your oven, hob, sinks, taps, bath, shower screen and wall tiles.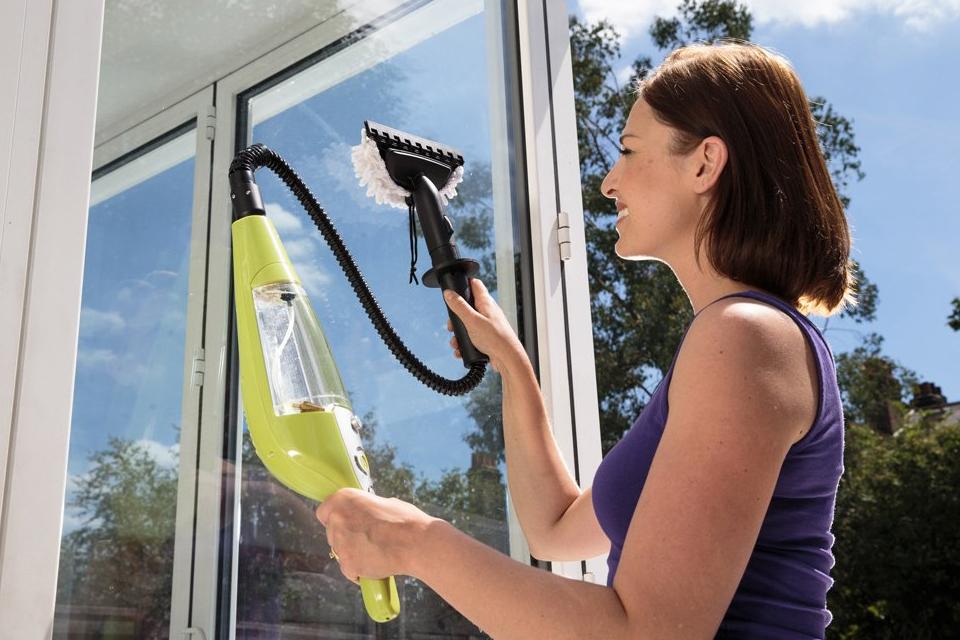 Windows and doors
A steam cleaner makes light work of removing stains from windows, conservatories and patio doors. All you'll need is a handheld attachment and you'll be ready to leave your windows gleaming.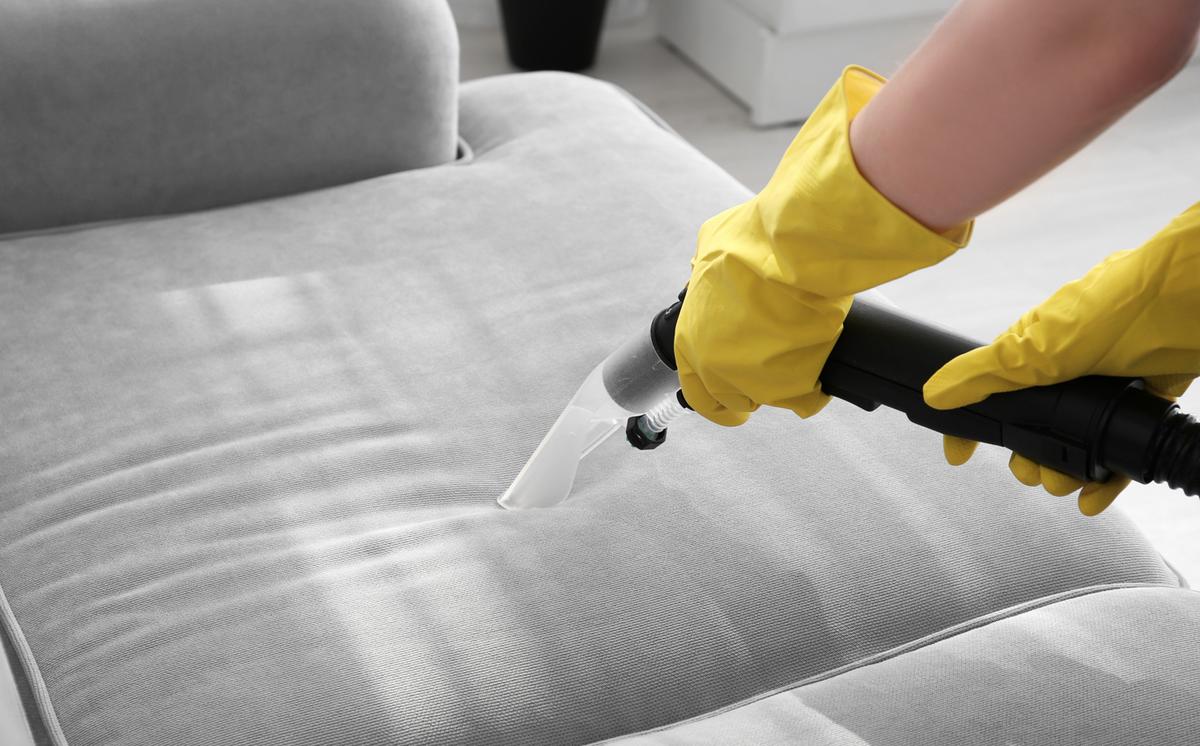 Steam cleaning upholstery
If your furniture needs refreshing, why not use a steamer to spruce it up. Steam penetrates deep into the fibres of upholstery to remove embedded dirt, grease and grime. It also sanitises the fabric, leaving it fresh, clean and healthy.
Best rated steam cleaners
Steam cleaner features
Here are some key features to look out for when choosing a steam cleaner.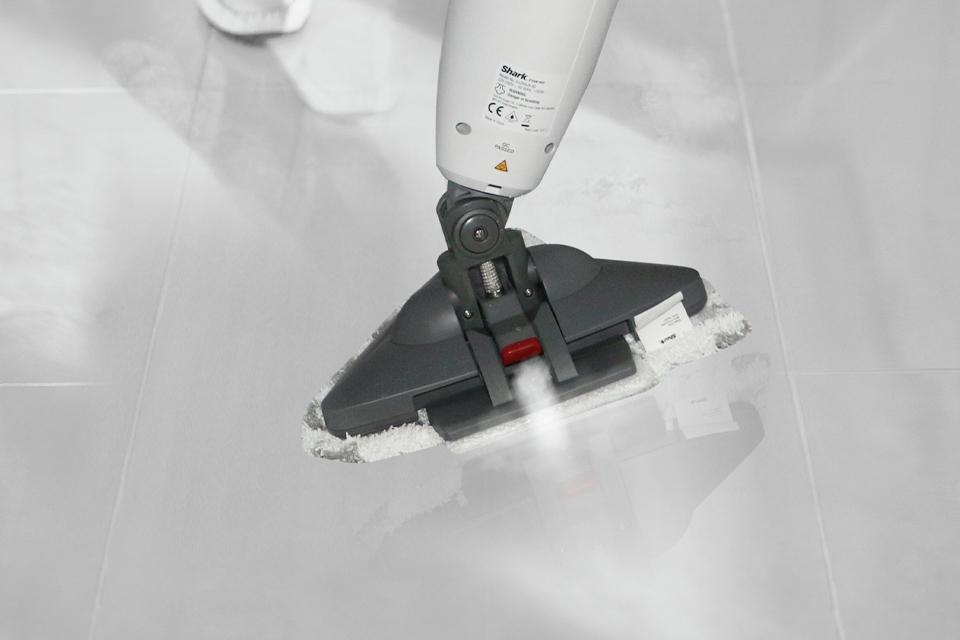 Heat-up time
How long it takes for a steam cleaner to heat up varies significantly from model to model. Some handheld steam cleaners are ready to use in less than a minute, whereas larger, cylinder steamers can take up to 15 minutes to heat up.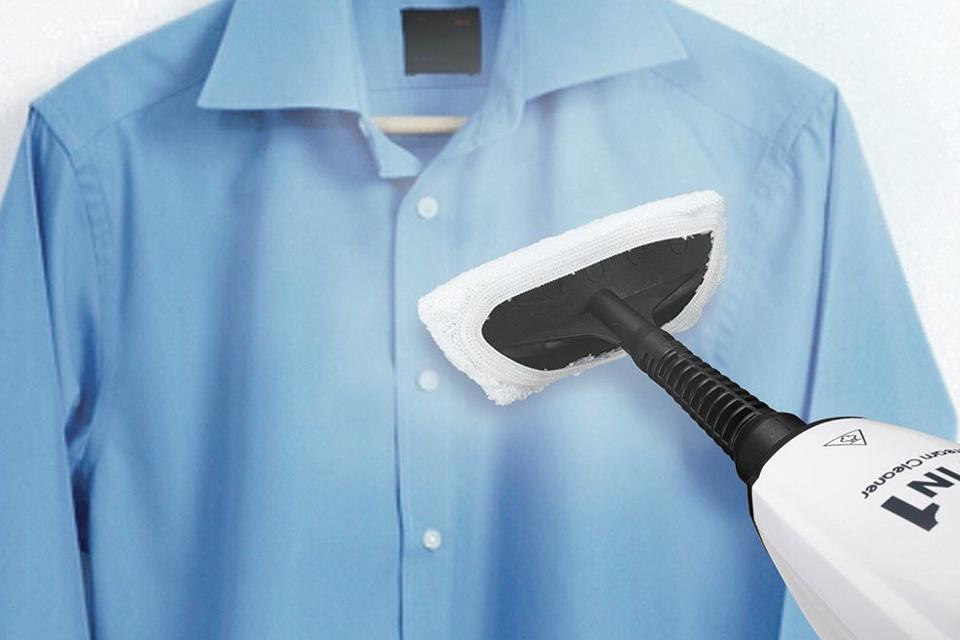 Variable steam control
Many steam cleaners offer variable steam settings. This function allows you to increase and decrease the intensity of the steam depending on the stain or surface you're cleaning. If you are looking for a steamer to tackle a variety of cleaning tasks, opt for one with multiple steam settings.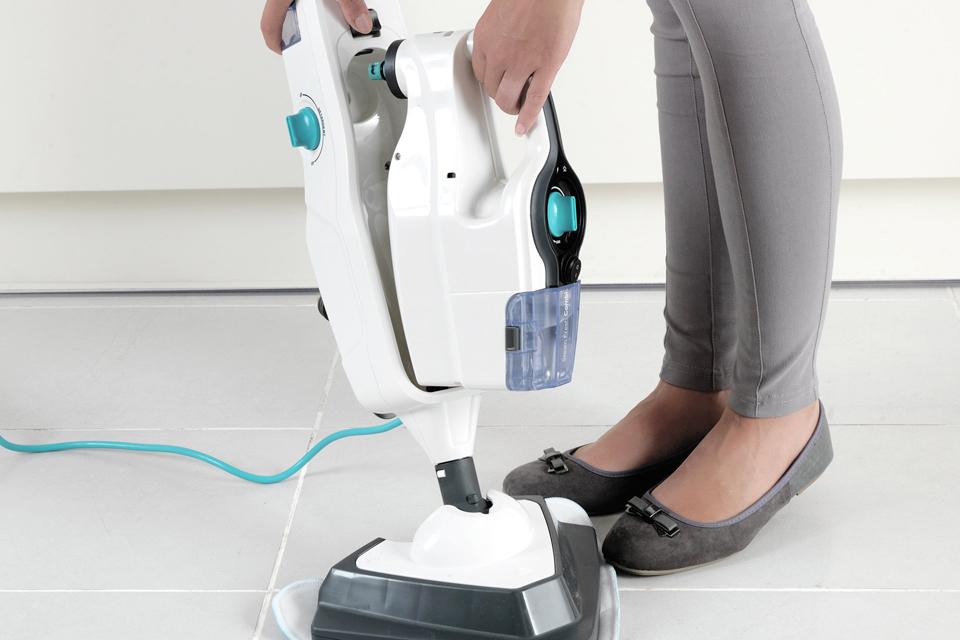 Water tank capacity
Just how much steam you generate is dependent on the size of the water tank. Steamer units with larger water tanks take longer to heat up but require less refills. Those with smaller tanks have a limited steam output, so are better suited to quick jobs.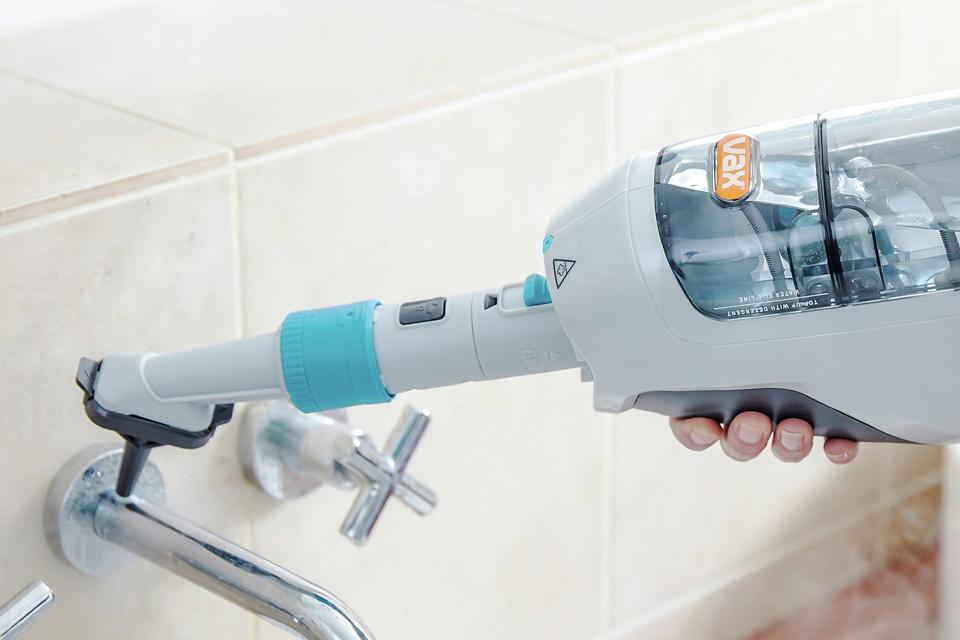 Steam cleaner accessories
Steam cleaners often come with tools such as jet nozzles, scrubber pads, detail brushes and squeegees. These can be attached to the head of the unit for cleaning surfaces like hardwood, windows and delicate upholstery.
More help and inspiration
Why buy at Argos?