How to choose the best mattress topper
Discover how a mattress topper can give your mattress a much-needed lift.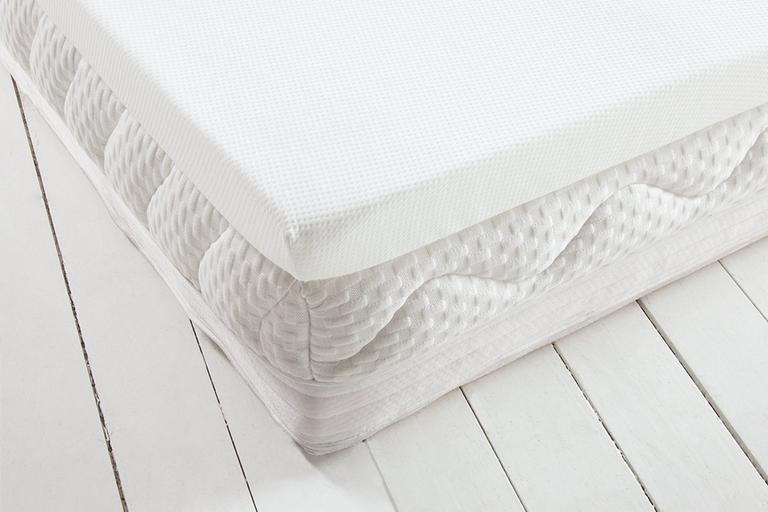 Mattress toppers - all you need to know
1. What is a mattress topper?
A mattress topper serves as an extension to the mattress, providing it with extra cushioning and support. If your existing mattress needs a pick-me-up, a mattress topper can give it a new lease of life, as well as offering an alternative to buying a brand new mattress.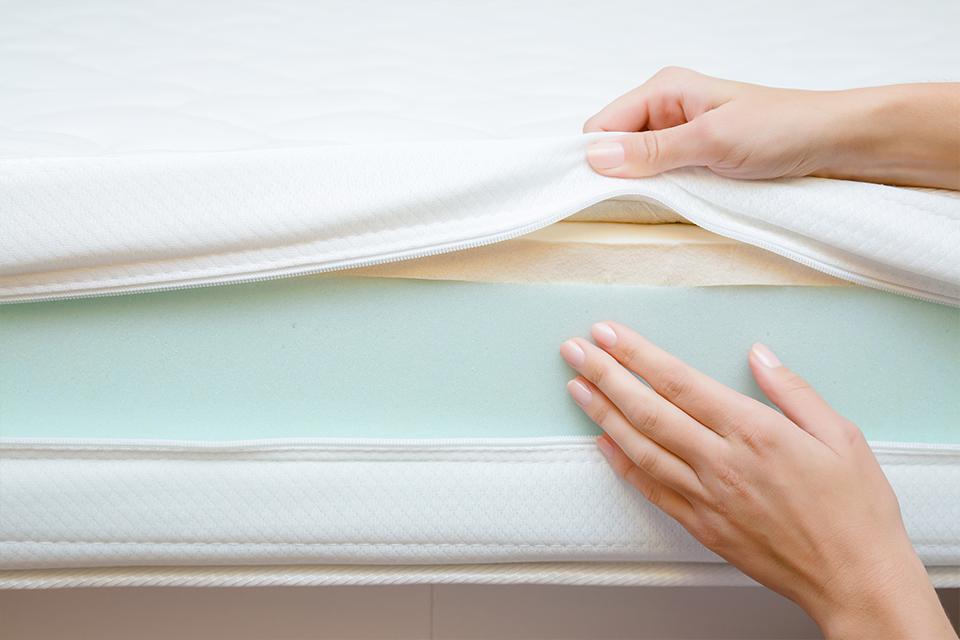 2. Why buy a mattress topper?
Mattress toppers add an extra layer of cushioning to a bed that's lost its plumpness. If your mattress suffers from being too firm, it can soften the sleeping surface considerably. A mattress topper can also extend the life of your mattress, making it a cost-effective alternative to buying a brand new one.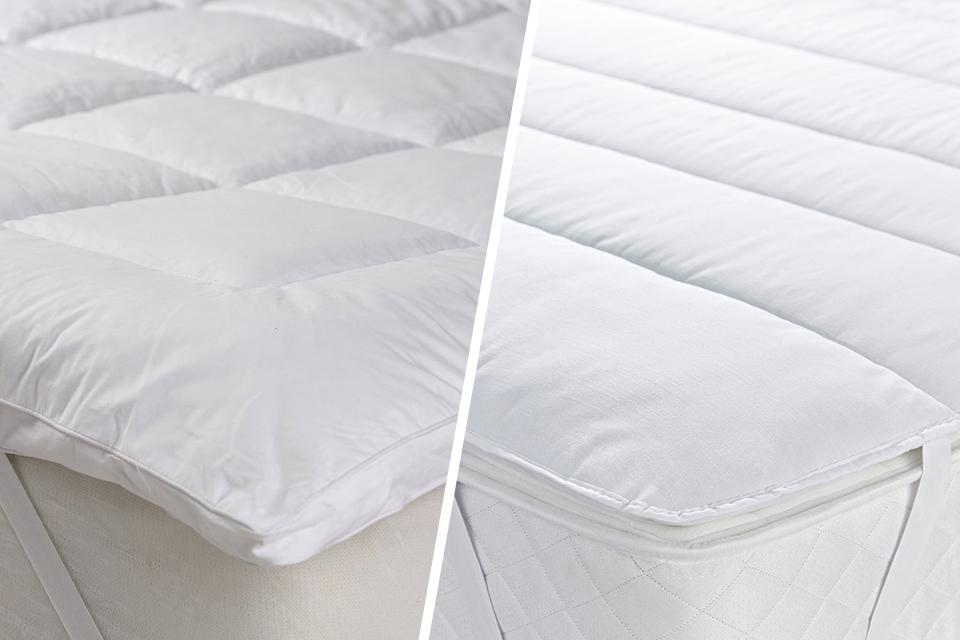 3. Mattress topper fillings
Choosing a filling depends on how you like to sleep. The filling affects the softness, thickness and general feel of the mattress topper.

Memory foam mattress toppers - Memory foam toppers feel luxurious to sleep on. They mould around your body shape and relieve the pressure on your joints. The denser they are, the more supportive they are.

Feather mattress toppers - A feather filling provides natural warmth and insulation, perfect for colder months. They're super soft and durable, holding their shape well.

Synthetic mattress toppers - Usually made from either hollowfibre or microfibre, they are a popular choice for allergy sufferers. Hollowfibre toppers offer more support, while microfibre toppers have a soft feel.
4. Mattress topper thickness
The thickness of topper you need depends on the age, feel and condition of your mattress.

The thickest mattress toppers, up to 7.5cm, are best for rejuvenating tired, old mattresses. Toppers of up to 5cm thick offer a good level of comfort and support.

If your mattress is relatively new, a thinner topper of under 5 inches can give it a more luxurious feel.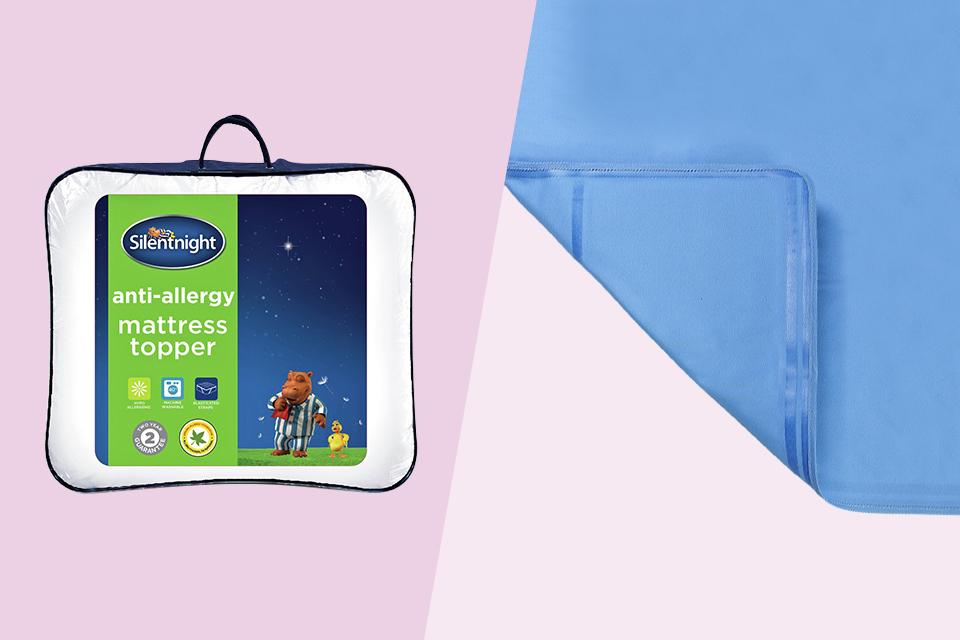 5. Need something more specific?
Some mattress toppers are specifically designed for individual requirements.

Cool mattress topper - A cool mattress topper is specifically built for summer. It creates a cooling sensation which can help keep you comfortable in warmer weather.

Anti-allergy mattress topper - If you suffer from allergies, this anti-allergy topper can help to protect against bacteria and dust-mites.

Extra thick mattress topper - Is your mattress in serious need of a lift? Try this extra thick mattress topper, offering 5 to 7.5cm of depth.
6. How to fit a mattress topper
Securing a mattress topper to a bed is easy. Typically, it'll be held in place with either 4 elasticated corner straps or an elasticated skirt which stretches over the sides of the mattress like a fitted sheet. Once in place, the topper stays fixed to the mattress, preventing it from bunching up or coming untucked.

Need a helping hand? Watch the video for a look at how mattress toppers are most commonly fitted.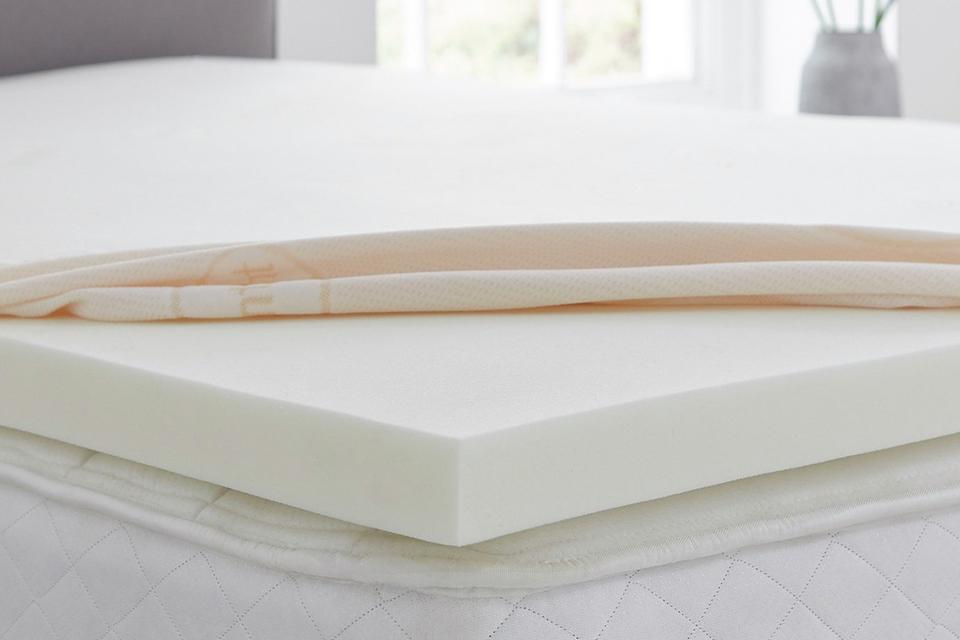 7. How to maintain a mattress topper
Cleaning your mattress topper regularly will keep it free of harmful allergens and bacteria.

Ideally, it's best to clean the topper at the same time as your bed sheets.

Most mattress toppers can be washed in a washing machine, but not all of them, so it's best to check the instructions carefully before you clean them.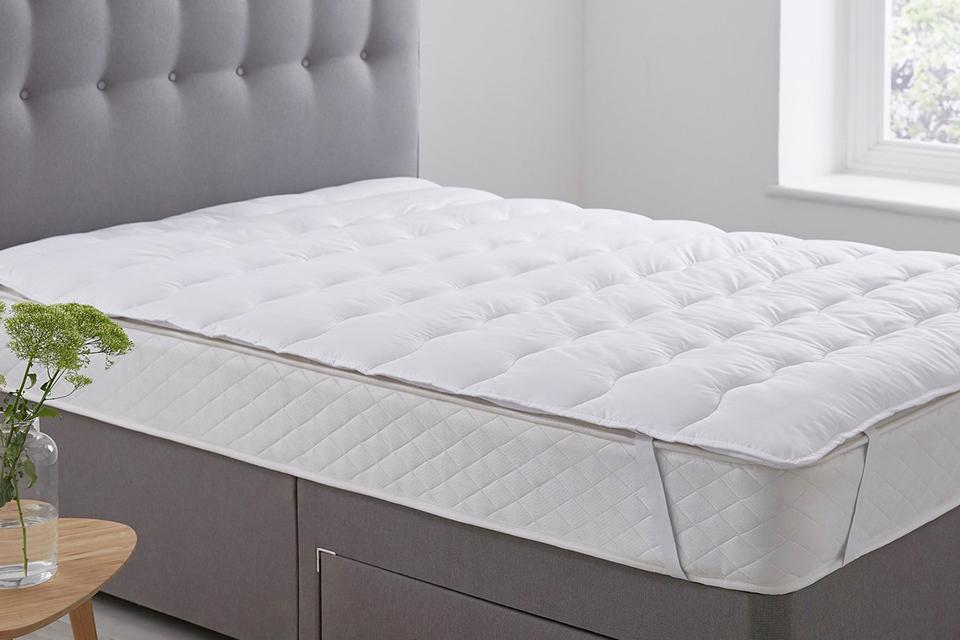 8. Mattress topper sizes
Mattress toppers come in a variety of sizes. They can be as small as 90cm x 190cm or as large as 180cm x 200cm.

It's important to get a topper that matches the size of your existing mattress, because, unlike duvets, they can't scale up.
9. Mattress toppers and mattress protectors - what's the difference?
A mattress protector keeps the mattress clean and hygienic. Some protectors are waterproof and others act as a barrier to allergens and irritants like dust mites, pet dander, bed bugs, stains and sweat.

Mattress protectors offer little cushioning or support, but they can be placed over the top of a mattress topper.
10. Mattress topper reviews
Find out what our customers have to say about some of our best rated mattress toppers.
More bedroom inspiration
Why buy at Argos?