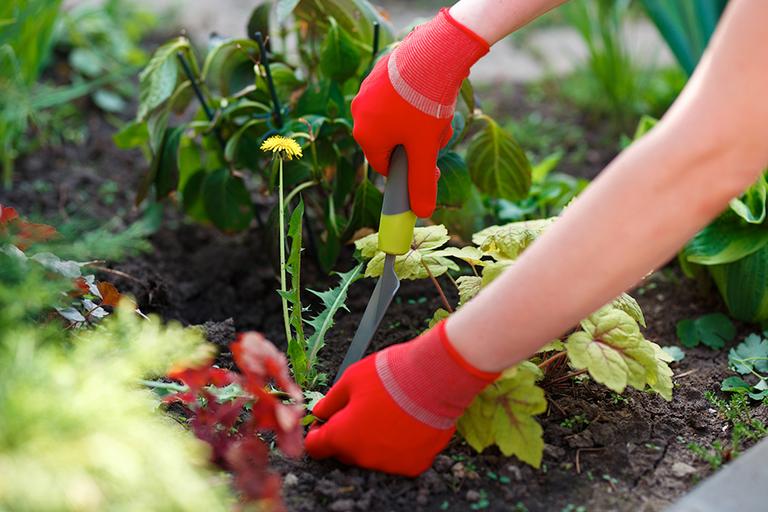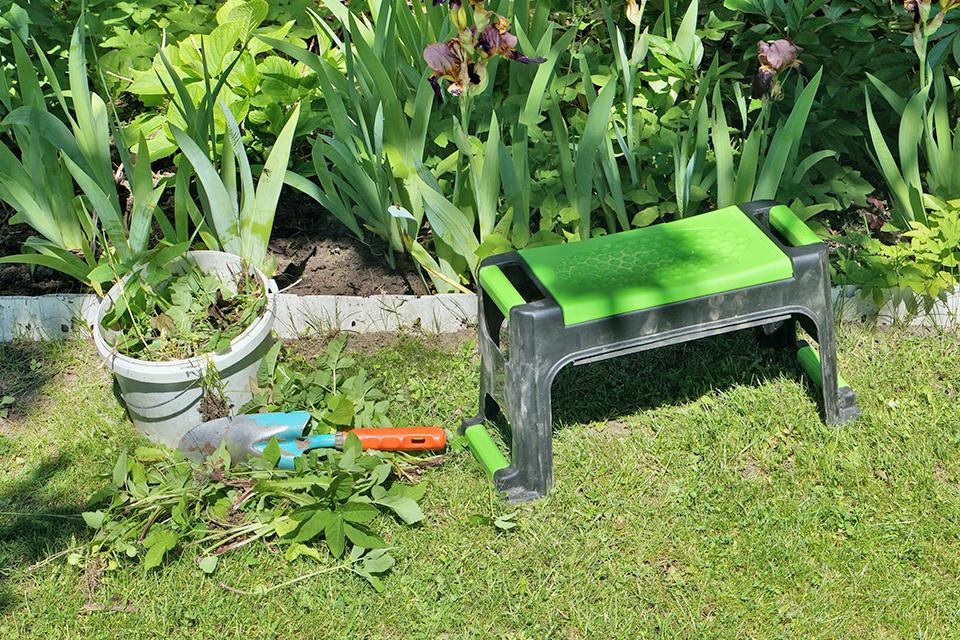 Importance of weed control
Listed below are just some of the reasons why removing weeds is beneficial to your garden.
Weeding keeps your plants healthy and stops them competing for moisture and nutrients.
Certain types of weeds can cause skin irritation.
Some weeds have thorns or prickly leaves that can cut and scratch you.
Weeds spoil the appearance of patios, pathways and decking.
Patches of tall weeds can stop sunlight from reaching other plants.
Once weeds get out of control, removing them could damage your garden plants.
How to stop weeds from growing
Garden looking a bit weedy? Here are six tips to help you manage weeds in and around your flower beds and shrubbery.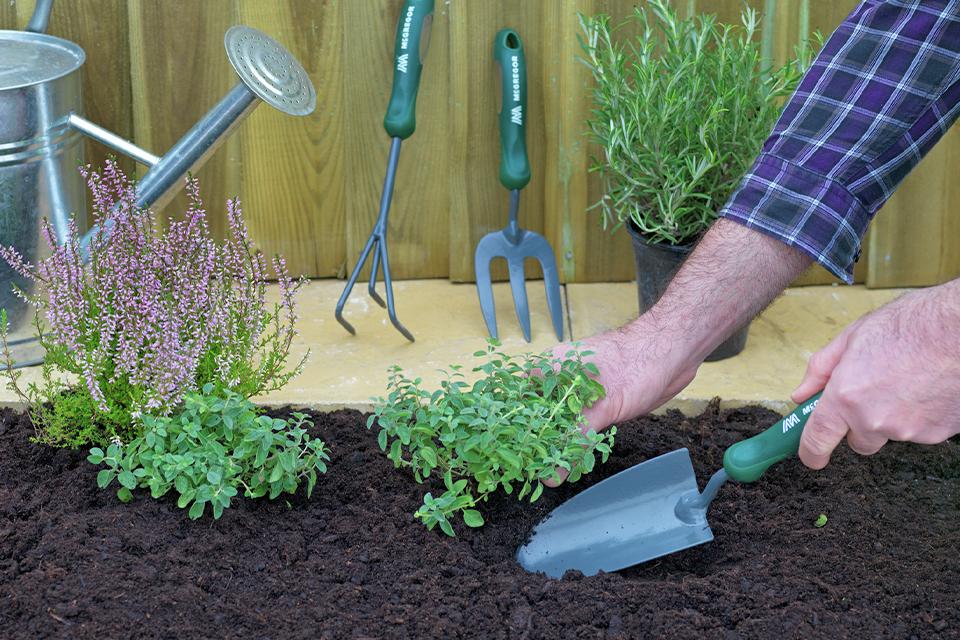 1. Don't over dig
Dig only where you need to, excessive digging causes weed seeds to be brought closer to the surface so they can get enough light to trigger germination.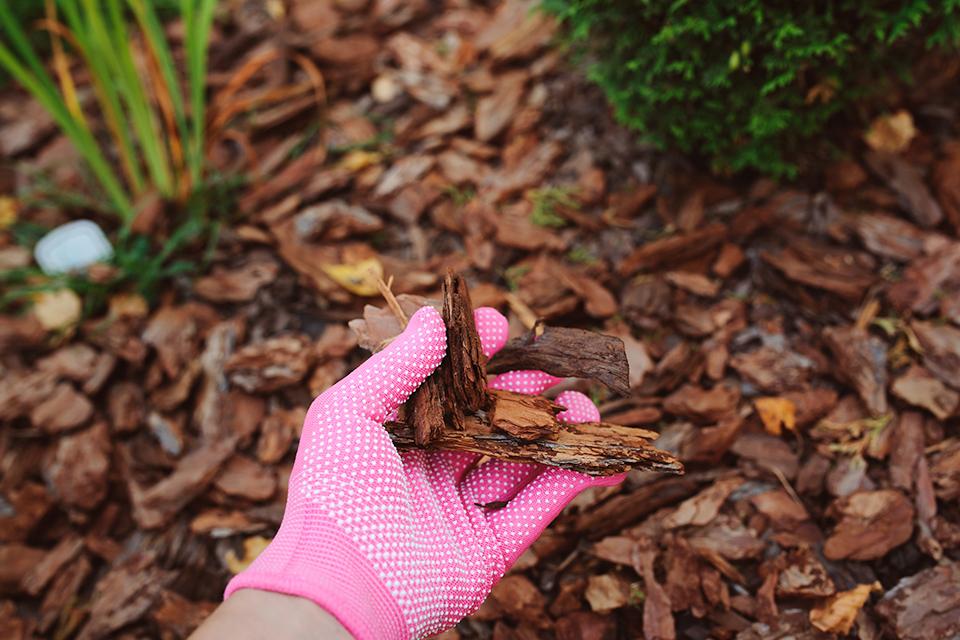 2. Lay down mulch
Mulch can block weed seeds from getting the light they need to grow and spread. Covering your soil's surface with mulch can act as a protective layer to keep weeds away.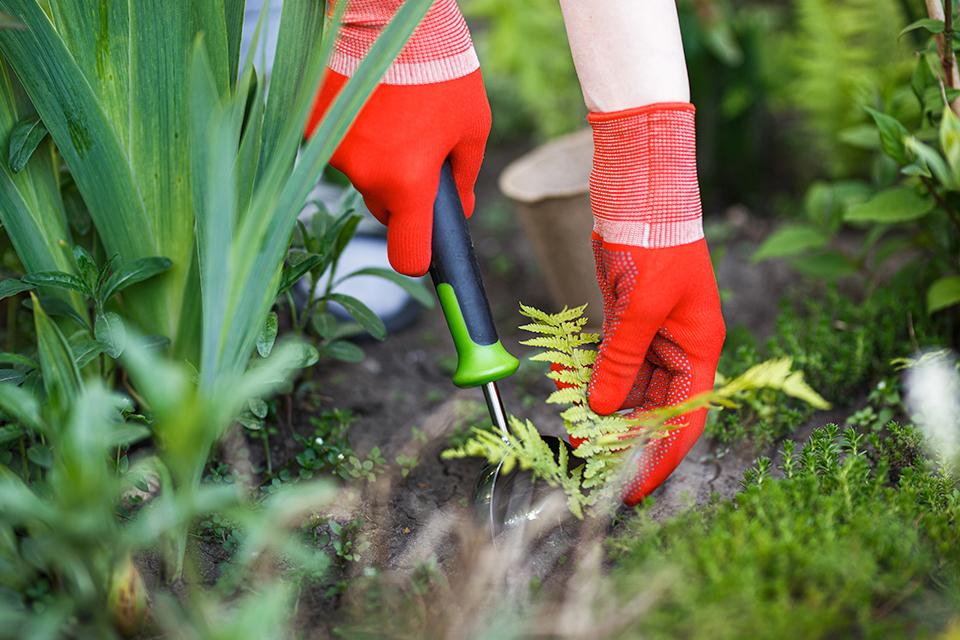 3. Pick the right tools
Always ensure that you choose the best environment to dig up weeds. When the ground is wet, use hand tools; when the ground is dry, slice off the top of the weed to starve the root.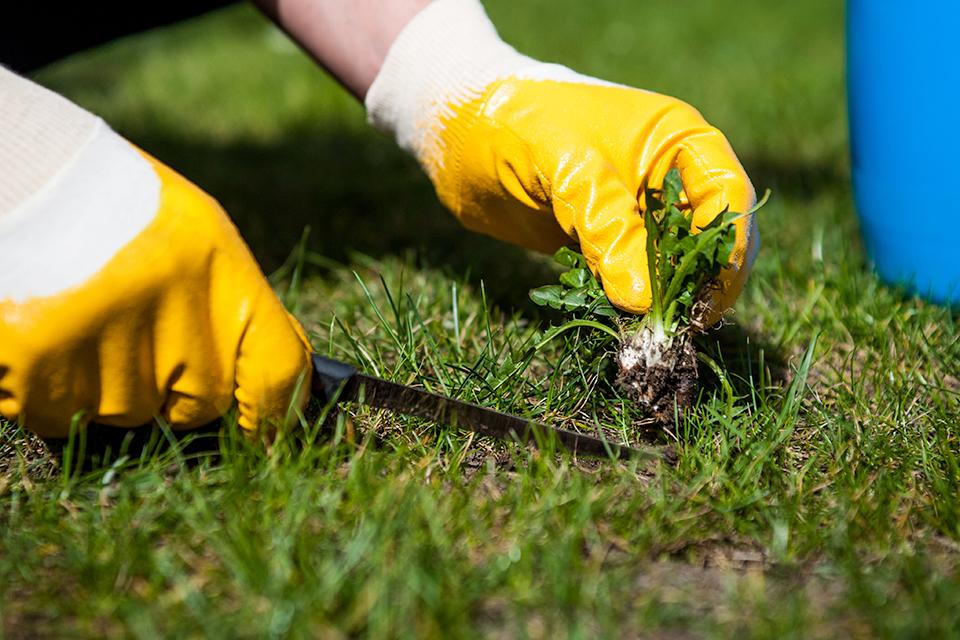 4. Chop heads off
If you can't fully remove the weed, chopping off its head is the next best thing. This reduces the weed's ability to reseed and limits the food supply to the root.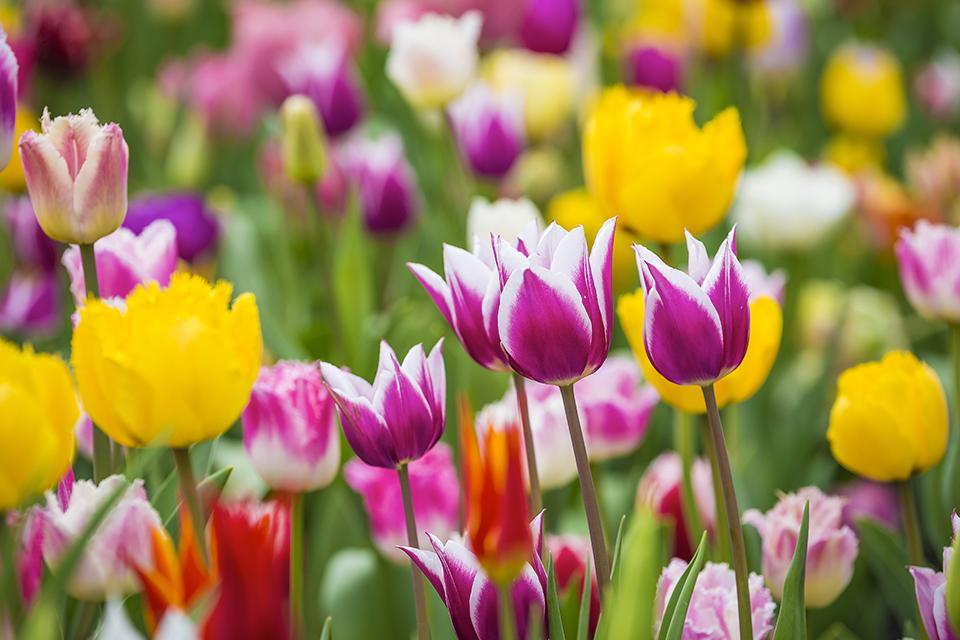 5. Plant closely together
Minding the gaps between plants can help reduce the amount of light exposure to the soil surface. Planting closely together creates shade, reducing the chance of weed germination.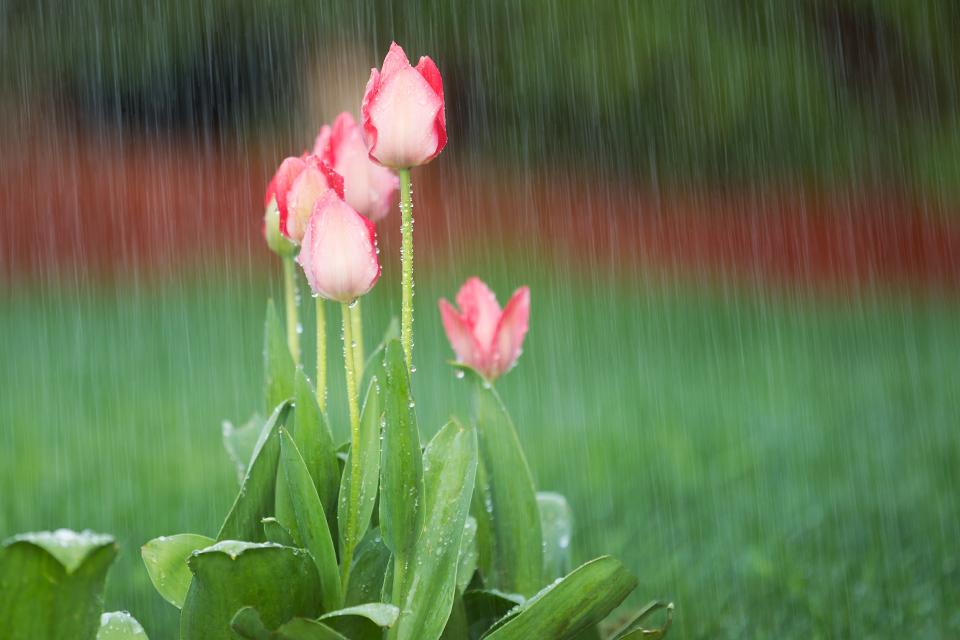 6. Deprive weeds of water
Aim to deprive weeds of water by placing a drip or a soaker beneath mulch, this will reduce seeds being able to germinate.
Best tools for weeding
With these top tools, you can stop weeds from spreading and taking over your garden.
Scarifiers
Scarifiers are designed to cut through to the soil, simplifying the tidying up of a garden by removing dead moss and other debris such as grass cuttings and leaves.
Long-handled tools
Spades, forks and rakes are great tools when used on their own, or as a combination. They get down to the root, making it easier to pull the full weed out of the ground.
Weed sprayers
Sprayers can be used to kill weeds in hard to reach areas. They can also be used to coat plants with protective layer spray to ensure your garden looks healthy and bright all year round.
Short-handled tools
These hand tools are best for weeding in tightly planted areas like flower beds and vegetable patches. They can be used while you are kneeling or sitting on the ground.
Pressure washers
Don't try and physically scrub away dirt and grime from your patio area, power away any unwanted mess with a pressure washer in a fraction of the time.
Garden bins
Some types of weeds will grow back even when they've been physically removed. Use a garden bin to safely dispose of them and keep their seeds from spreading.
Using weed killer
In some circumstances, it may be more effective to use weed killer rather than weeding by hand. As with all chemical-based products, it's important to read the label and follow the manufacturer's instructions before using weed killer in your garden. Some weed killers will also remain in the soil for a period of time after application, so it's best not to replant in the area straight away.
More garden inspiration
Advice, features and design tips to help you transform your garden.
Why buy at Argos?