Wedding ideas
Plan for your big day.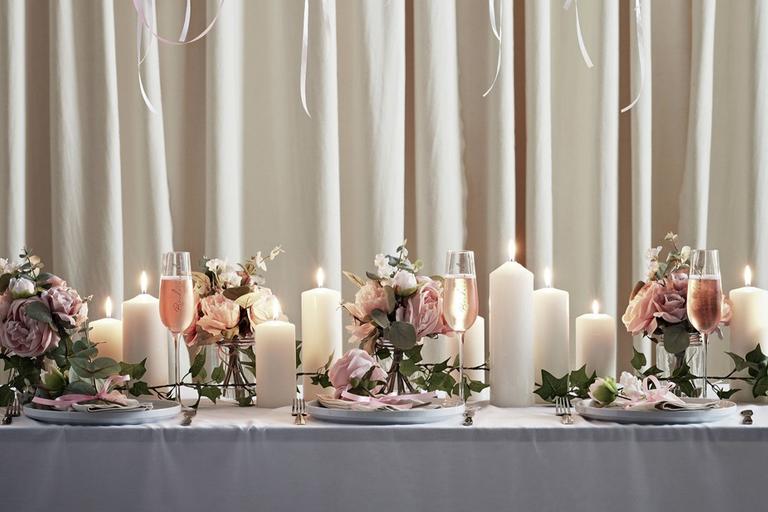 Wedding themes
Sticking to a theme for your wedding can be a good way to tie the whole day together. It gives you an opportunity to reflect your personality on your day, and makes it easier to narrow down the selection for important decisions, like a suitable venue, outfits and decor. Here are some popular choices...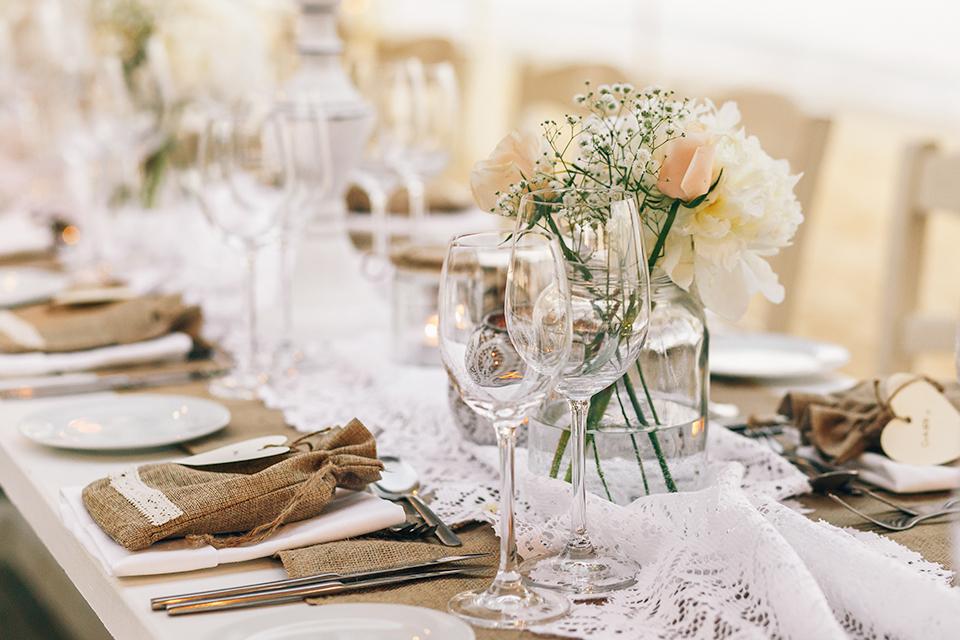 Rustic wedding
A popular choice if your venue is a beautiful barn, this theme takes it's inspiration from the great outdoors, with natural textures, earthy colour palettes and whimsical floral displays.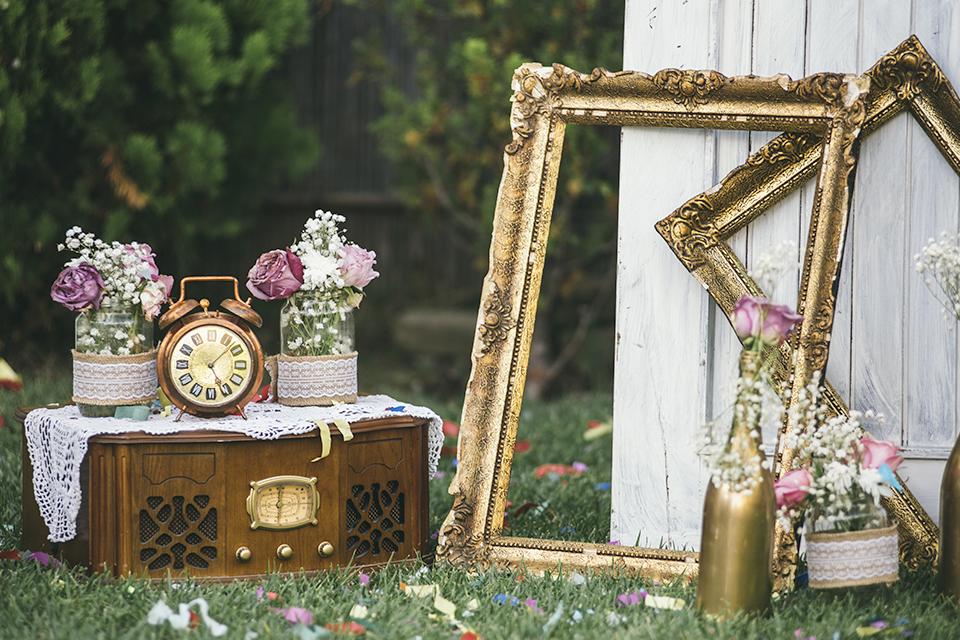 Vintage wedding
Got a favourite era? Whether you go for kitsch 50s or a more shabby chic interpretation, you can weave the style through everything, from decor to the dress.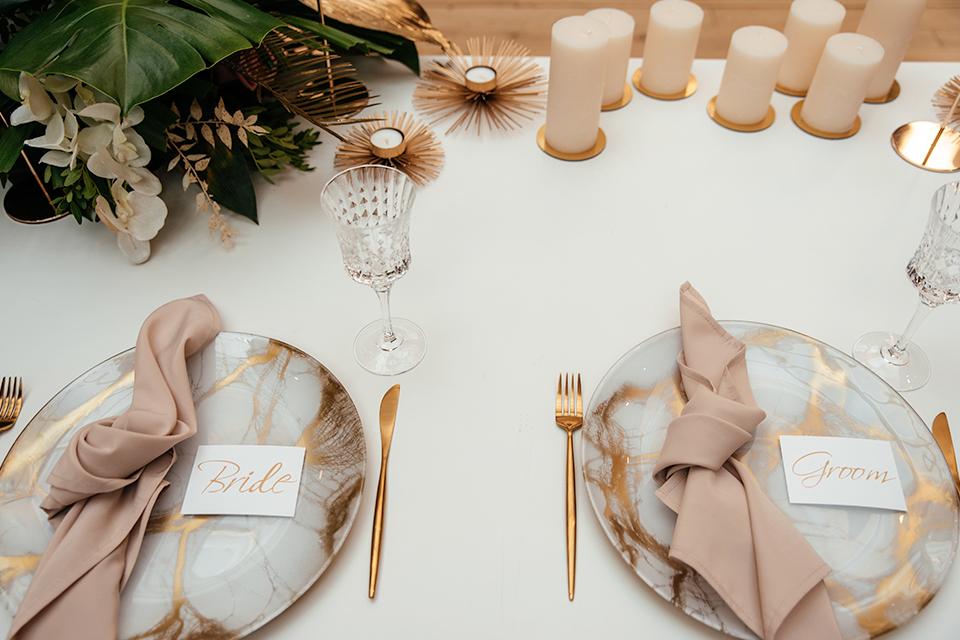 Glam wedding
Think modern, with accents of metallic and maybe even a little sparkle (or a lot). The perfect fit for more contemporary venues, more is more when it comes to luxe styling.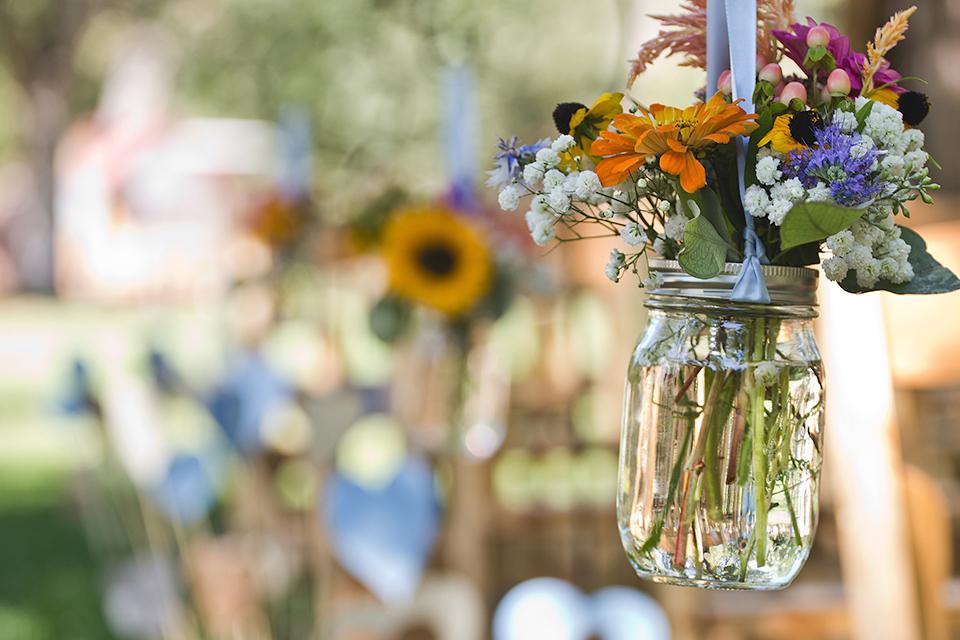 Eco wedding
Want to be more mindful with your decor? Perfect if you're creative or on a budget, reusing and upcycling is key to creating this charming and planet conscious theme.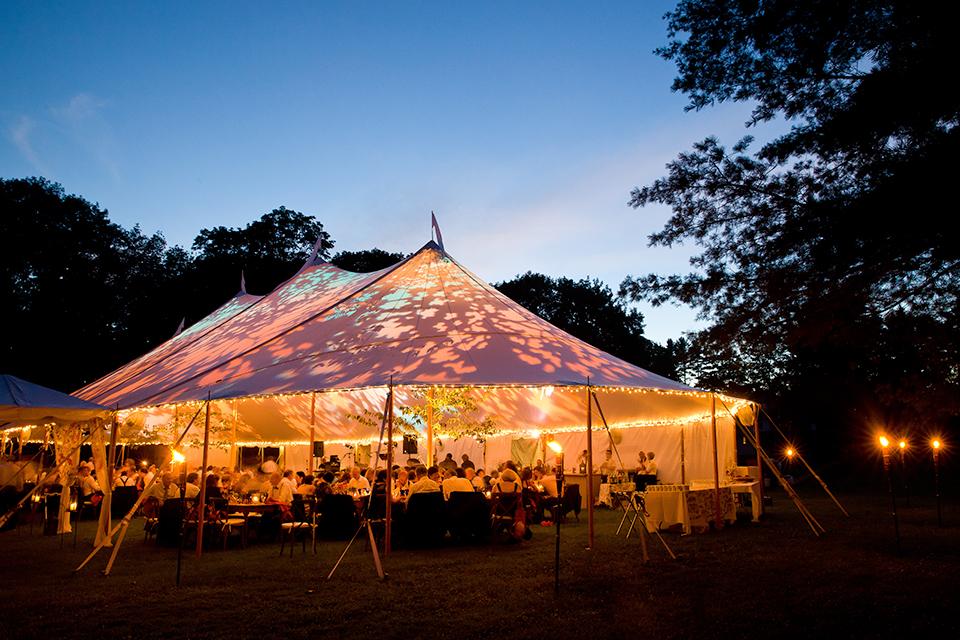 Festival wedding
If festivals are your thing, why not headline at your own big day? Choose a big tent as the venue (we're thinking summer for this theme) and make music centre stage.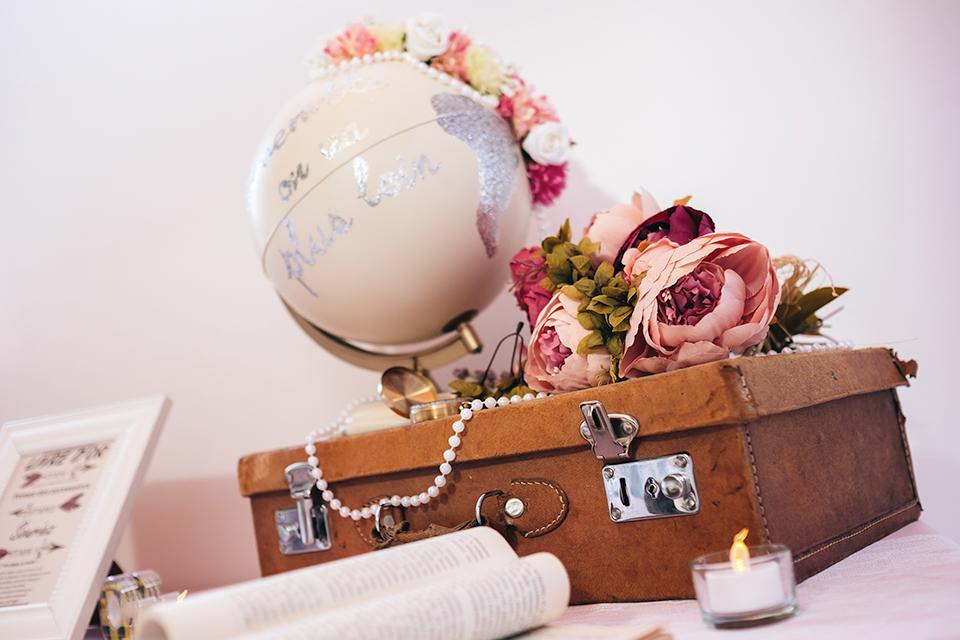 Unique wedding
Is there something that you're both obsessed by? Maybe it's key to how you met? From travel to sport to a favourite TV show, using it as a theme will make it truly your own.
Wedding decorations
Check with your venue first to see if any decorations are included. Doing it all yourself? Start by making a list of what you'll need for each venue.
Our new wedding collection
We've created a coordinating range of beautiful (not to mention affordable) decorations which create an oh-so-romantic wedding look. Faux floral bouquets, wall hangings, seating plans... we've gone for a subtle palette of soft blush pink and natural textures so they'll blend in beautifully with lots of themes.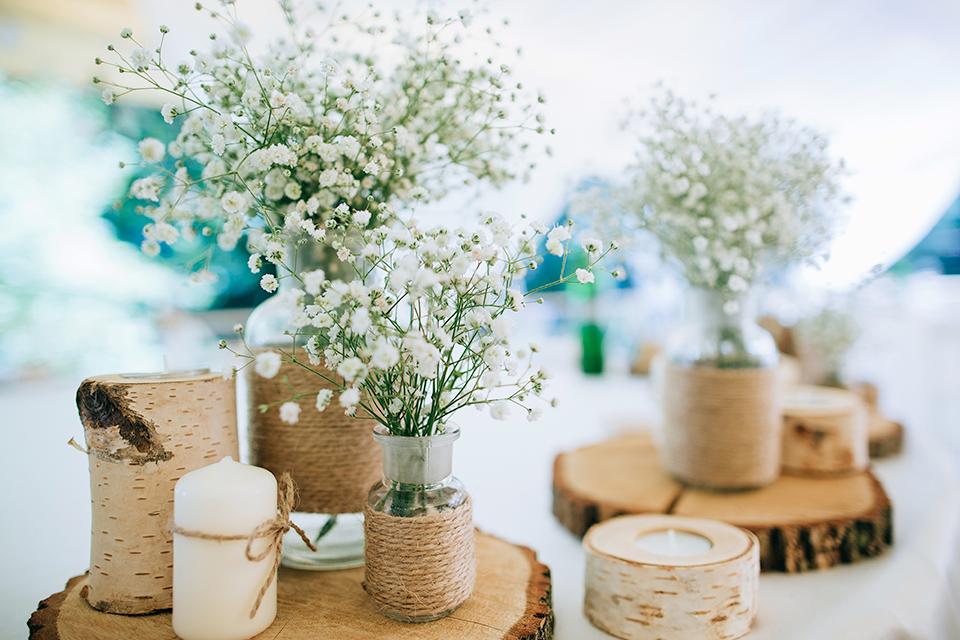 DIY decor
Pinterest is the place to go for DIY decor inspiration. We love easy ideas - this rustic table display is simply made by wrapping twine around clean jam jars, glasses and vases and adding some dainty bouquets. Characterful tree stumps are another easy decoration that adds height to centrepieces.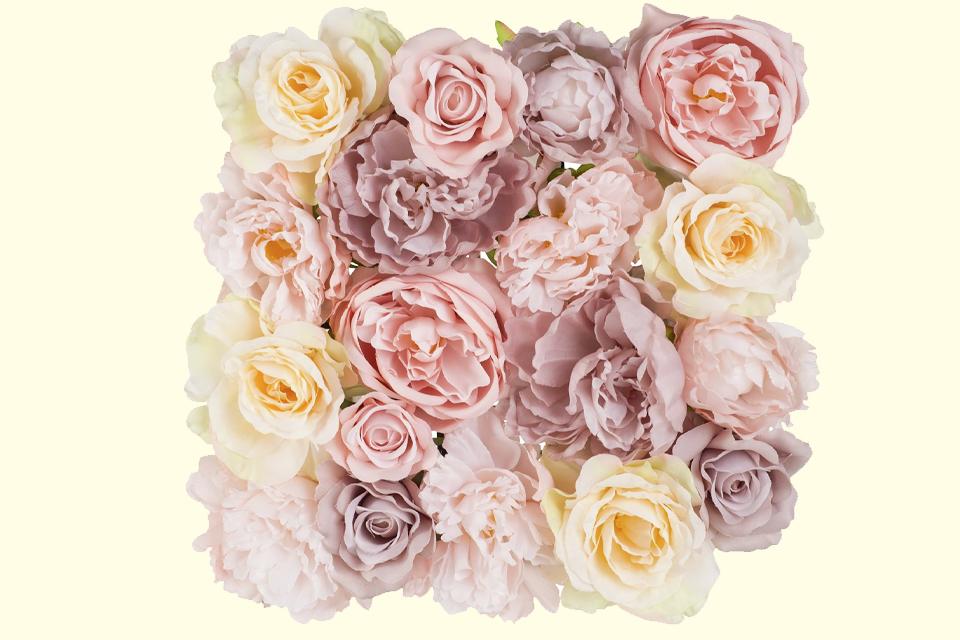 Create a flower wall
Been eyeing up blossoming backdrops? They could be more achievable than you think. Our faux floral tiles simply clip together to create a pretty wall display to the size you need. They create the perfect ceremony setting, top table decoration or photo opportunity backdrop.
Wedding entertainment
When it comes to planning a reception, entertainment is a top priority. Whatever you choose, make sure it's something you will enjoy - it's your day after all!
Music
Whether it's just background music while guests mingle, or a full on evening disco, you'll probably want some tunes. You could get a live band or DJ in to host the entertainment, or do it yourself with a sound system and your perfect playlist.
Something for the kids
If kids are attending, it can be long day for them. Make sure there are some activities to keep them occupied. Lawn games like ring toss or giant Jenga are great fun if there is a sunny outdoor space - you might even find some big kids get involved too!
Set up a photobooth
You can hire professional photobooths, but they can be expensive. For a much smaller budget you can make your own with an instant camera, fun background and some props.
Create a sweet station
Fill jars with tuck shop classics and have paper bags ready for guests to help themselves to. For the ultimate indulgence get a chocolate fountain with fruit and marshmallows for dipping.
Wedding outfits
Got a wedding to go to? Feel your best on their big day with these looks from Tu.
For her
Pretty dresses, fashion-forward jumpsuits or perhaps something more statement. Finish with shoes and accessories.
For him
Get suited and booted, or perhaps go more casual for an evening reception. You could choose a new shirt, smart shoes or a statement tie to refresh a suit you already have.
For kids
Get the little ones looking their best (even if it's just for the photos). These mini suits, dainty dresses and adorable accessories definitely have the 'awww' factor.
For the bride tribe
These fun clothes and accessories make great gifts for the bridesmaids, or for a hen party group. Why not get matching 'Team bride' robes to get ready in on the morning of the big day?
Wedding gifts
Help the happy couple celebrate their marriage with a heartfelt gift. Here are some of our favourite ideas.
Need inspiration?
Our guide to wedding gifts will help you find the perfect present to suit the couple and your budget. Buying for the bride or groom? We've got that covered too with a selection of sentimental gifts.
Looking for more?
Why buy at Argos?