Unique wedding ideas
From themes to rings, here's everything you'll need to plan your big day and make it even more special.
All year round wedding reception ideas
Whatever the weather, get ready to make the most of your day with these tips.
Don't let the rain dampen your happy day
Set up a gazebo, an awning or a marquee if you're having an intimate garden wedding. Perhaps, you'll have the company of a rainbow or two to grace the occasion.
Want to go classic for your wedding? Pick a theme as it makes it easier to narrow down the selection for important decisions, like a suitable venue, outfits and decor. Here are some popular choices...
Tie the whole day together with a theme you connect the most with. Whether you're an outdoorsy couple or Harry Potter fans, we've got ideas to make it a wonderful wedding day.
Festival wedding
If festivals are your thing, why not headline at your own big day? Make music centre stage easily. Pick a large tent or a gazebo (we're thinking summer for this theme), place deck chairs and dance to the beat of your favourite music.
Green or outdoor wedding
Looking for something creative and close to nature? Simple decor items like jam jars, ceramic pots and planters can do the job. Just add fresh flowers, twinkling solar string lights and say hello to a lot of beautiful memories.
LEGO® wedding
If you're both crazy about LEGO®, why not make it a theme? It's fun, it's unique and lets you tell your love story your way. You can include the brick designs in your wedding invites, cake, centrepieces and even wedding keepsakes for your guests.
Harry Potter wedding
Pair of Potterheads? Recreate your own Hogwarts and enjoy the big day while living your fantasy. From floating candles to snitch jars, we've got it all. And, oh, don't forget to send your invite through the Daily Prophet.
Check with your venue first to see if any decorations are included. Doing it all yourself? Start by making a list of what you'll need for each venue. We've got a range of beautiful items which create an oh-so-romantic wedding look.
When it comes to planning a reception, entertainment is a top priority. Whatever you choose, make sure it's something you will enjoy - it's your day after all!
Keep the music going
Whether it's just background music while your guests mingle, or a full-on evening entertainment, you'll probably want some tunes. You could get a live band or DJ in or do it yourself with a sound system and your perfect playlist.
Let all the kids play
If kids are coming, it can be long day for them. Make sure there are activities to keep them occupied. Lawn games like ring toss or giant Jenga are great fun if there is a sunny outdoor space - you might even find some adults get involved too.
Set up a photobooth
You can hire professional photobooths, but they can be expensive. For a much smaller budget you can make your own with an instant camera, fun background and some props.
Create a sweet station
Fill jars with tuck shop classics and have paper bags ready for guests to help themselves to. For the ultimate indulgence get a chocolate fountain with fruit and marshmallows for dipping.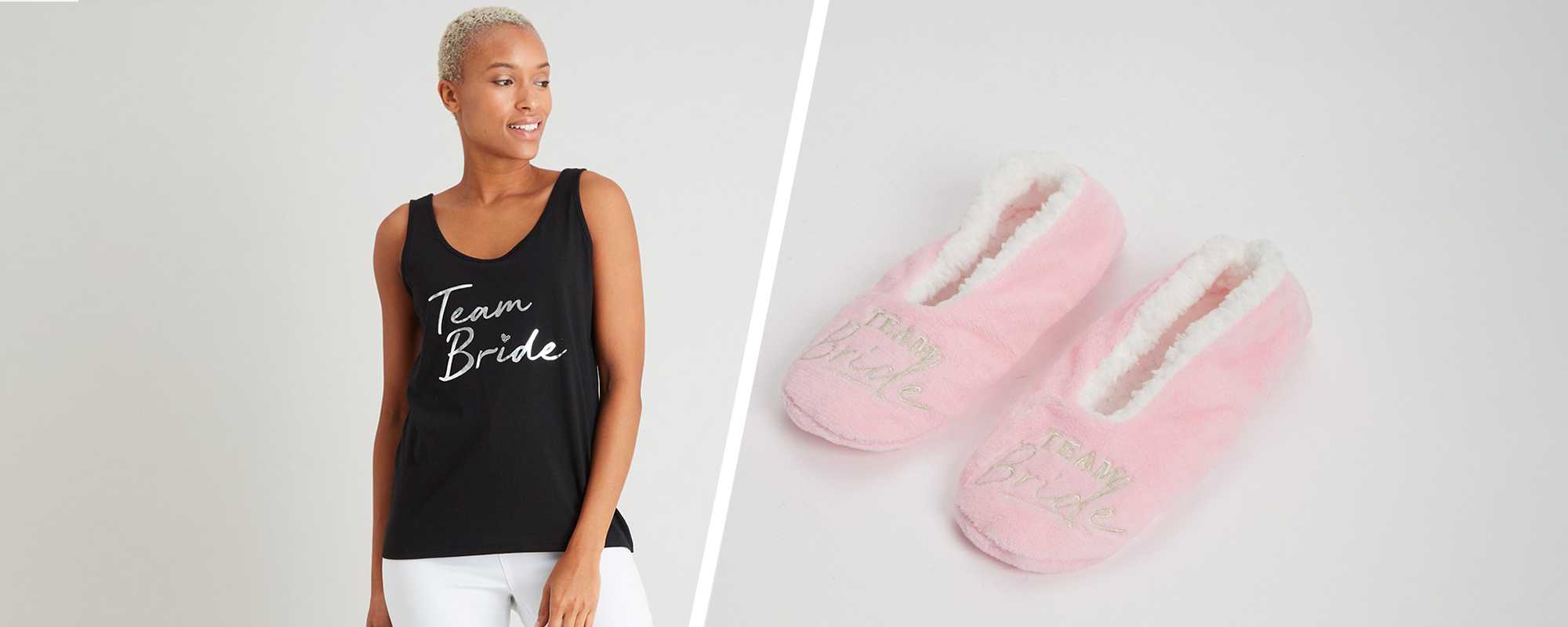 For the bride tribe
These fun clothes and accessories make great gifts for the bridesmaids, or for a hen party group. Why not get matching 'Team bride' comfy t-shirts to get ready in on the morning of the big day?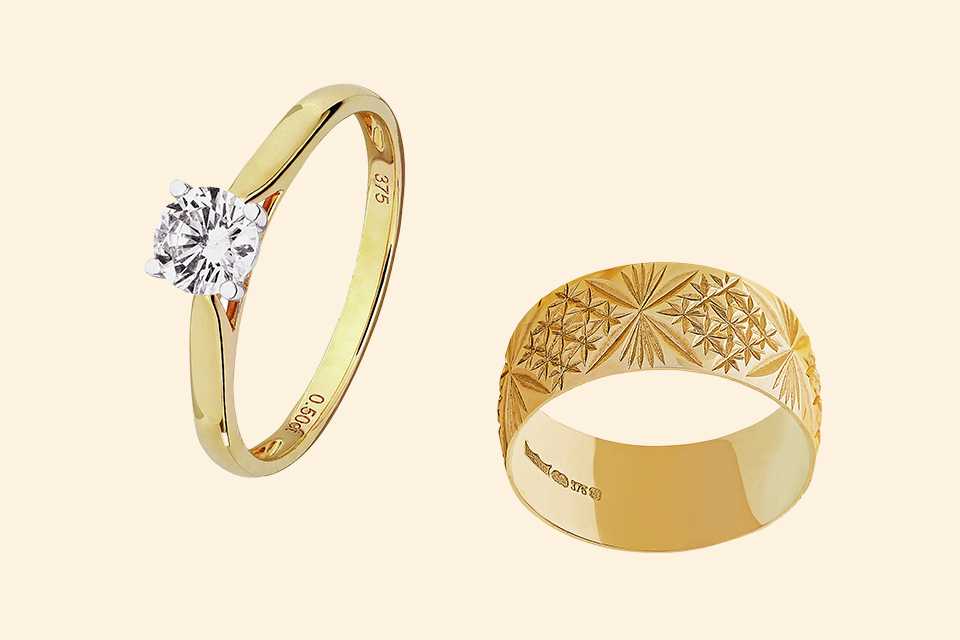 Wedding rings for her
Here's a token of love for your favourite person. Choose from yellow gold, white gold, and sterling silver designs, set with sparkling stones or dazzling diamonds.
Wedding rings for him
Your special someone deserves something extra special. Get him a timeless wedding band or go for a personalised signet ring. Or, pick a sparkling diamond ring to convey your unconditional love.