Use up and down arrows to review and enter to select. Touch device users, explore by touch or with swipe gestures.
Wearable tech
Find the best tech to match your lifestyle.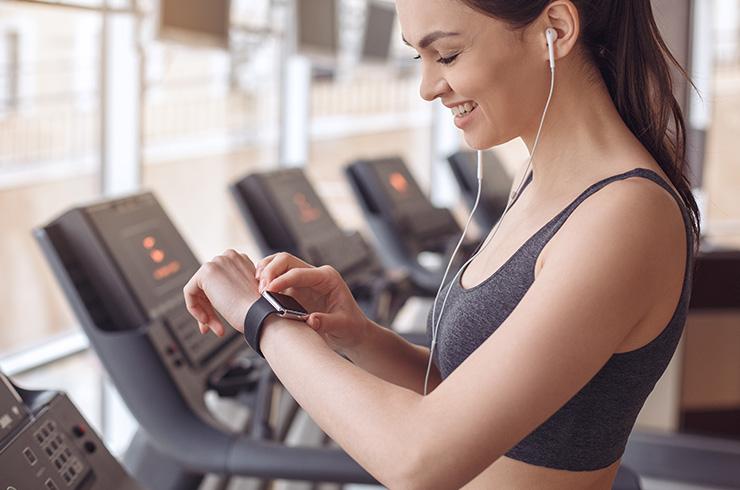 Best wearable tech for you
Fitness enthusiasts
Track performance, monitor your health and listen to your favourite playlists. Fitness trackers are ideal for that encouraging push into exercise or for recording your progress towards a goal.

Benefits:
Suitable for multiple sports.

Syncs to apps, Wi-Fi and other devices.

Long battery life.

Monitors your sleep.

Daily trackers for steps taken and distance travelled.

Water resistant.
The networker
Smart watches stylishly sync with your smartphone, so you can instantly access your emails, apps and camera. Keeping you connected whilst you're on the go.

Benefits:
Phone and app notifications.

Everyday activity tracker.

Water resistant.

Sleep tracker.
Thrill seeker
Stream life as you live it. From smart watches to action cameras, you can track your heart rate, capture adrenaline-fueled moments and post it all to your social media account.

Benefits:
Camera / camcorder.

Touchscreen and voice control options.

Phone and app notifications.

Syncs to apps and other devices.

Water resistant.
For the kids
Action cameras, smart watches or activity trackers. Let them have fun and develop their tech knowledge as they explore voice recognition and touch screen options.

Benefits:
Water resistant.

Educational games and activities.

Camera / camcorder.

Touch screen and voice control options.
Fashionable brands
Smart watch or fitness tracker?
Watch and wear
A smart watch is an extension of your smartphone, so you'll need to find a compatible model. Once connected, you can easily take calls, send emails and access apps. Some models have fitness trackers too.
Fashionable gadgets
A fitness tracker will record steps taken, calories burnt and your sleep quality. Advanced models can also measure your heart rate and track GPS. If you don't need everything all on one wrist, this might suit you better.
Smart accessories
Headphones
Customise your comfort and enjoy great sounds with on-ear or in-ear options. Or how about wireless to avoid any tangled wires when commuting or exercising. Simply pick from a selection of headphones to suit your lifestyle.
Audio sunglasses
Say hello to the first audio sunglasses from Bose. Cleverly hidden within stylish frames, you can simply play music and take calls. Choose between two classic looks and embrace a whole new world of immersive sound.
What our customers are wearing...
Feeling inspired?
Why buy at Argos?