Use up and down arrows to review and enter to select. Touch device users, explore by touch or with swipe gestures.
Our guide to watches
Define your time with the right watch. Whether you're looking for style, functionality or a brand - find the watch to suit you.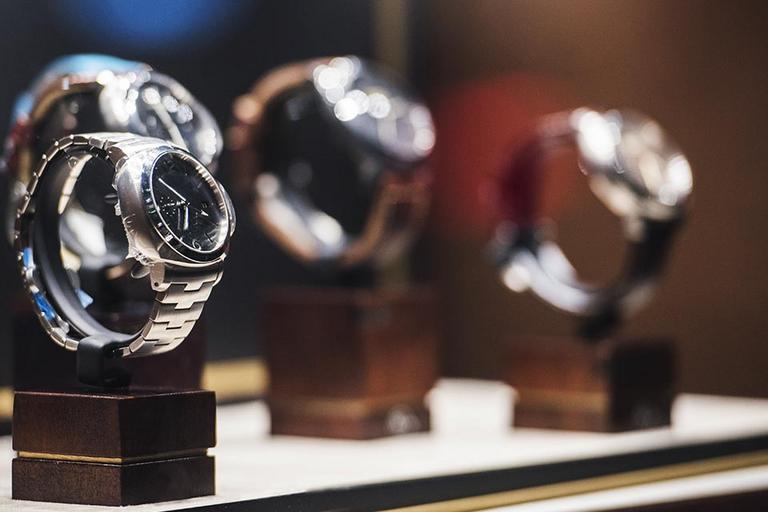 A watch is a timeless accessory that's not only practical, but fashionable and suits everyone too. There's many different types on the market and a tonne of brands offering their twist on a classic. But sometimes it's tricky to decide which one to choose, that's where we come in. Our guide clears up the different watch types, calls out the best brands to keep an eye on, and shares the best aftercare for your wristwear.
Watches for him
A clean classic to go with a suit, an innovative design for exercise or something in-between. Our range of watches tick all the boxes.
Watches for her
From delicate designs to fitness or fashion-led. Our women's watches are full of substance and style.
Watches for kids
From digital to analogue, our bright and fun kids watch range will help them tell the time.
Best watch brands
From classic styles to innovative designs, these are a few of the brands we love.
Sekonda
Combining innovative designs with high quality movements to create durable and stylish timepieces.
Citizen
A simple, yet revolutionary concept: a watch that never needs a battery. Citizen Eco-Drive technology harnesses the power of light and converts it into energy.
Armani Exchange
An accessible collection with individual style. Armani Exchange takes its cue from urban lifestyle and music culture.
Casio
At the forefront of wrist technology, Casio provide a unique blend between creative, stylish and functional designs.
Rotary
Icons of British design, Rotary watches are elegant timepieces with a classic sense of style. Find timeless looks for both men and women.
Hugo
Time passes, style endures. Explore a watch collection that proves the details can take your look to the next level.
Watch types
Dress watches
Sleek and tasteful timepieces for when you're suited and booted, and dressed to impress. From dainty to dashing, our dress watches are an elegant addition to any formal attire.
Sports watches
These watches are the ultimate gym buddy. Shock-proof, water resistant and durable to withstand sport and fitness, whilst tracking performance and helping to achieve goals.
What is a hybrid watch?
The hybrid smartwatch is the best of both worlds. Because every chat, step and selfie counts, the hybrid smartwatch allows you to receive filtered notifications, track activity and take photos from your wrist - with no charging needed. Each watch comes with a standard coin cell battery that lasts from five months up to a year, depending on the style.
Watch strap material
Key to creating each watch's signature look is the material of the strap. The four most common types of watch strap are leather, metal (or stainless steel), silicone and resin.
Leather
Combining a timeless look with durability, leather is a comfortable choice for a watch strap. Neutral colours like black, brown, or blue give these straps a classic finish perfect for daily wear. They usually feature a buckle fastening which is simple to adjust.
Stainless steel
Usually paired with a larger watch face, a stainless steel or metal strap creates a bold contemporary style. It has a polished look and prevents tarnishing too. These straps come with detachable links, which you add or remove to get the perfect fit.
Silicone & resin
Delivering a comfortable and casual look, silicone or resin straps are a versatile choice. Easy to keep clean, these straps usually feature a simple pin-buckle fastening. Often finished in dynamic colours, these straps are regularly used for sporty, water-resistant watches.
Watch features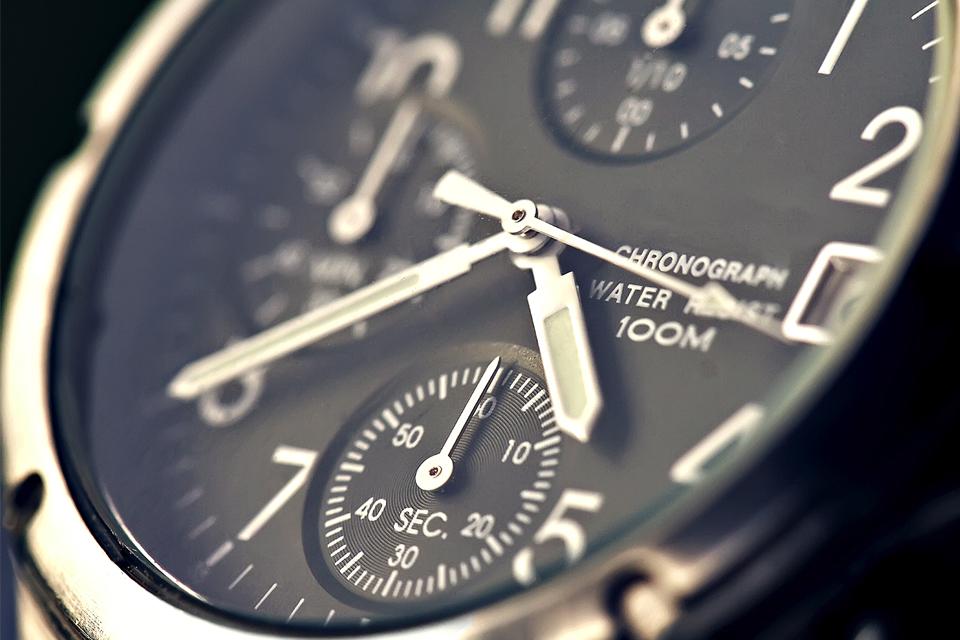 Different types of watch movements
The heart of the watch is the mechanism that drives it. The most popular mechanism is Quartz movement, which means that it's a powered by a battery (which will need replacing after a few years).
Eco Drive watches are solar powered so you should never need to replace the battery. They generate energy from any light source, which is then stored and used to continually re-charge the watch.
Watches with an automatic or kinetic movement have no battery, instead they are powered by your movement. The simple movement of the watch on your wrist keeps the watch wound making them ideal for everyday use.
Waterproof watches
Watches that are splashproof can only take a minimal amount of water, such as splashing that occurs from washing your hands or rain.
Watches that are water-resistant have a range in metres that indicates the level of water activity they can stand (for example a watch with a 50m water-resistance is only suitable for light swimming, while a 100m watch can be worn whilst snorkeling).
What is a chronograph watch?
It's the combination of a stopwatch function and elegant design. A watch with a chronograph will have two or three similar small sub dials displaying seconds and minutes, enabling you to set and measure your time.
Diving watches & rotating bezels
Used to perform calculations and track elapsed time, a rotating bezel is particularly useful for helping divers to work out how long they've been underwater for.
Before a dive, you align the zero on the bezel with the minute hand. Then during your dive, you can easily read from the bezel how much time has elapsed.
Aftercare for your watch
Specialist product care for your most treasured pieces.
Jewellery & Watch Care
A piece of jewellery or a watch can mean a lot to us and damaging a precious item can be both stressful and upsetting. But with Argos Jewellery & Watch Care, there's less to worry about.
*Jewellery and Watch Care is provided by Domestic and General Insurance PLC.
Tried, tested and user recommended
Customers always know best, so why don't you take a look at what they have to say about our watch range?
Time for an upgrade?
Spread the cost with the Argos Card.

Representative 34.9% APR variable.

Credit subject to status. T&C's apply.
Why buy at Argos?