What is our live video call service?
Our live video call service lets you call one of our in-store furniture experts while you shop online, all from the comfort of home.
You'll be able to see our expert and the products in our showroom, but our experts won't be able to see you. You can take a closer look at our products or ask questions for extra detail and information, like you would if you were in store.
What can we help with?
Have a question about one of our products? No problem.
Our experts can help with a range of questions from "What size is this sofa?" to "Can I have a closer look at the colour of that cushion?".
Our experts can also showcase our wide variety of fabric swatches, or even demonstrate how to set up our sofa bed. Whatever you would like to know, our team can help to explain a range of different features and provide their expertise and advice.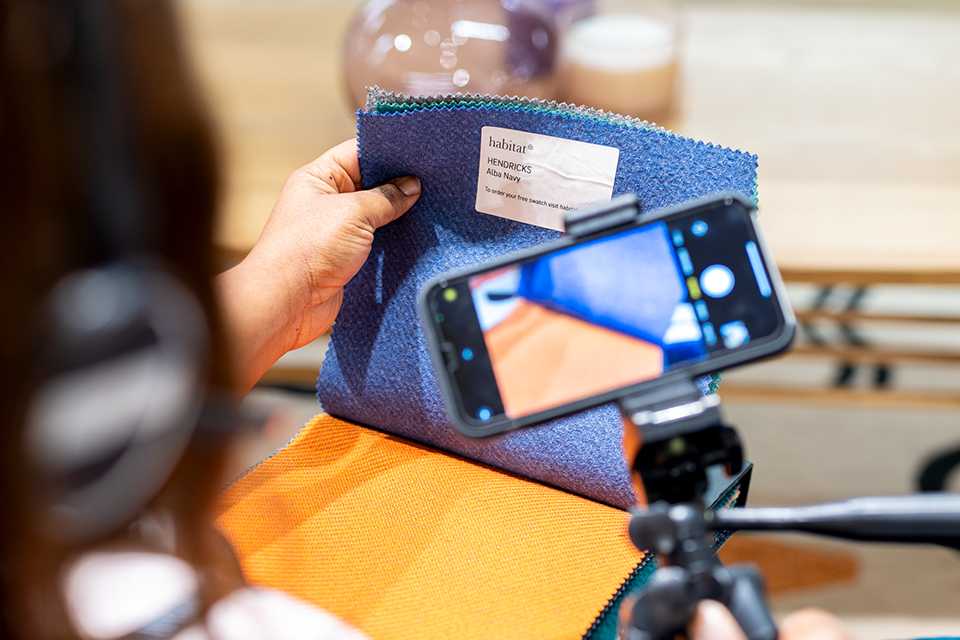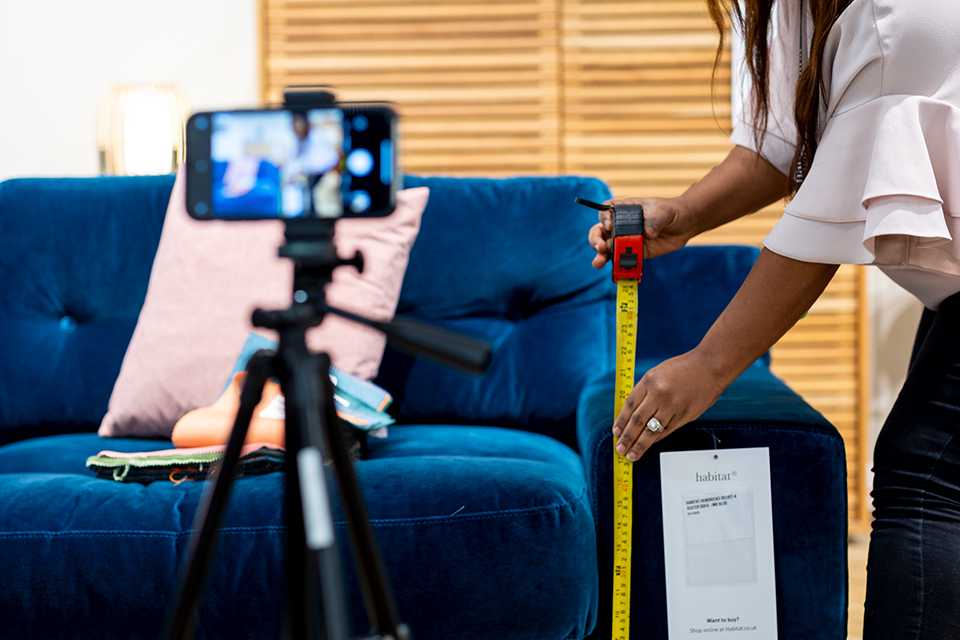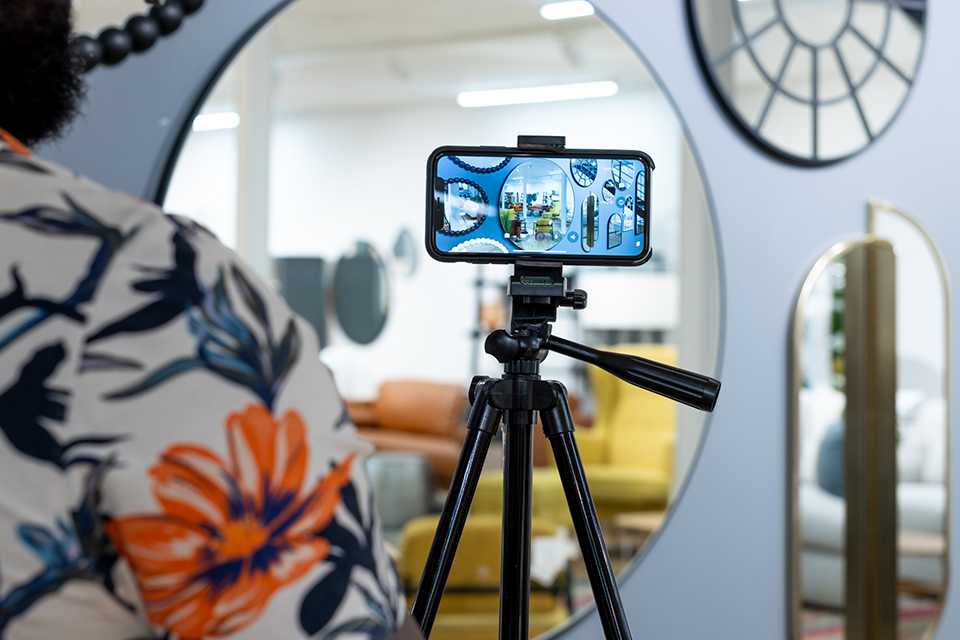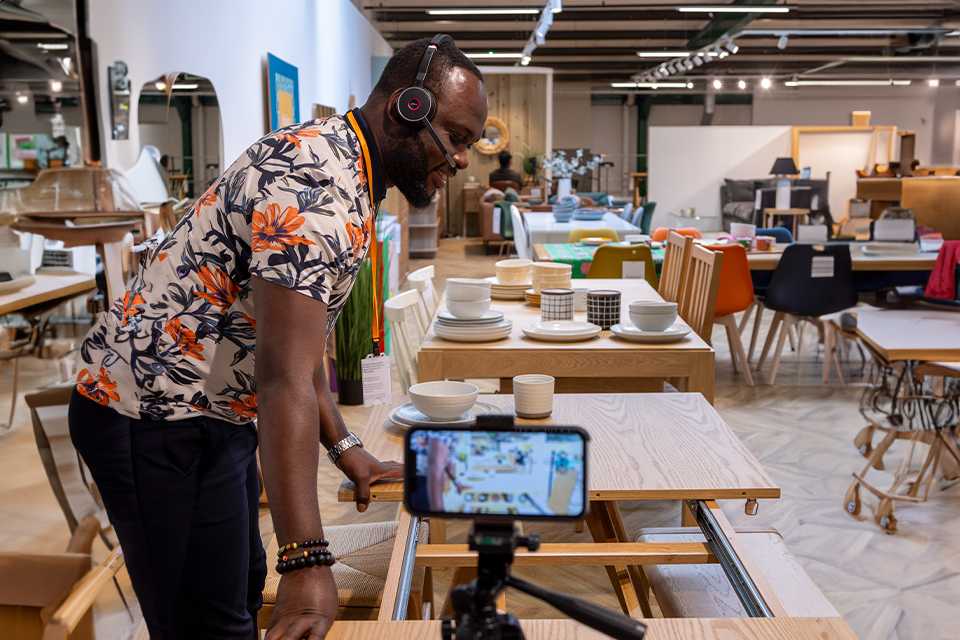 How it works
You can use our service when shopping online, all you need to do is connect to the one-way video call with your microphone and you will be connected to an advisor in our showroom. See our step by step below and let us bring the store to you through our video call consultation.
Start a call
When you've found a product you're interested in, use the icon to start a one-way video call with one of our in-store experts.
A green light means we're ready and available, while a grey light means we're currently busy.
Get connected
Give us permission to connect your microphone so we can hear you. Don't worry if you're camera shy, you'll be able to see our expert but they won't be able to see you.
Ask away
Our friendly experts will be happy to help you with a range of queries from variations of colour swatches to demonstrating furniture and sofas.
Frequently asked questions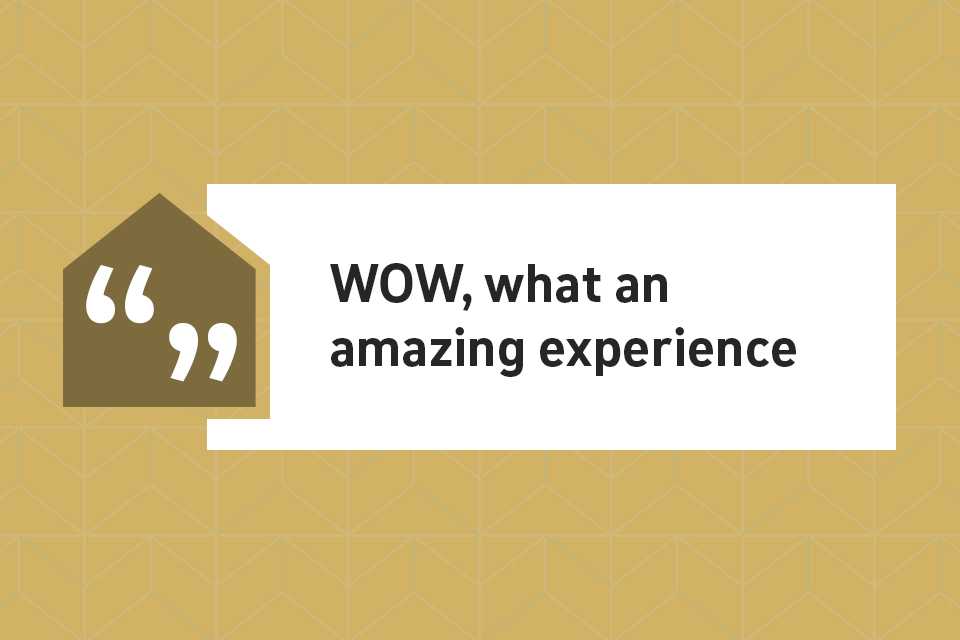 Didn't even know this was a thing! Absolutely brilliant service and makes buying things easier if you have any questions before buying it!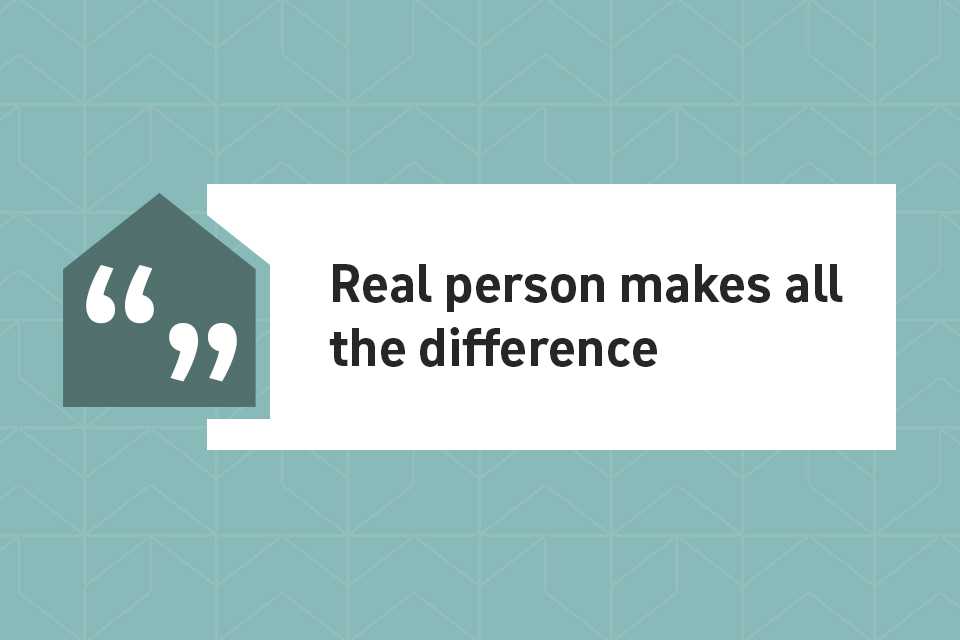 I'm absolutely shocked about this service which I was not even aware of! For days now I have been looking at dining tables across dozens of websites and with this call I finally made my mind and will purchase the items David brilliantly showcased for me. He is an absolute star and so knowledgeable about the products, the best online shopping experience of my life! Thank you!
So very refreshing to experience such a friendly, helpful and genuinely attentive service. In comparison to other recent customer service experience from another competitor company, which was truly awful in every way. Thank you and well done.
It was nice to talk to someone face to face with questions, it made the service much more personable.