Velvet sofas
Whether crushed or coloured, bright or muted, velvet is the perfect fabric for those seeking to up their upholstery game.
Shop all velvet sofas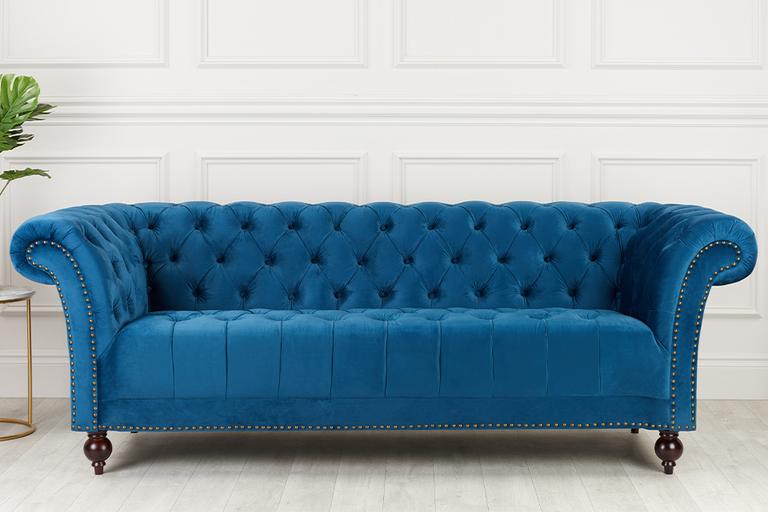 What is velvet?
Velvet is a very soft, short pile fabric originally made of silk, but now more commonly made of synthetic materials such as polyester. It is a popular choice for upholstery due to its dye-ability, durability and plush, tactile feel.
Crushed velvet has a highly textured appearance, which is achieved by twisting the fabric whilst wet. Used on sofas and soft furnishings, this style of velvet looks especially chic.
Velvet sofa styles
Because velvet is such a timeless and enduring material, it lends itself to a variety of sofa designs, including sectionals, scatter backs and button-tufted settees. Not sure which style to choose? Here is an overview of the different types available.
Velvet colour options
One of the main advantages of velvet over other upholstery materials is the broad spectrum of colour options to choose from. From pastel pinks and soft greys to brilliant shades of green, purple and blue, there's a velvet sofa to match every interior style.
How to use velvet in your home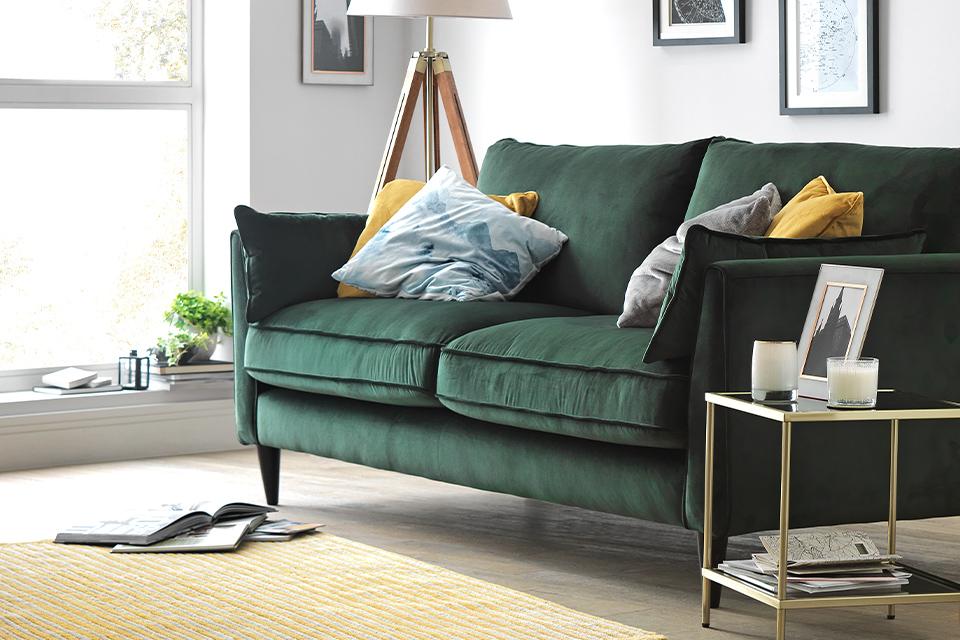 Decorating with velvet
Velvet is often associated with glamour and regal interiors, but it can work just as well in a relaxed or modern setting. Try pairing a velvet sofa with different fabrics and textures for a casual, yet refined look. For a bold statement, opt for a velvet sofa in a richly pigmented colour such as mustard yellow or emerald green.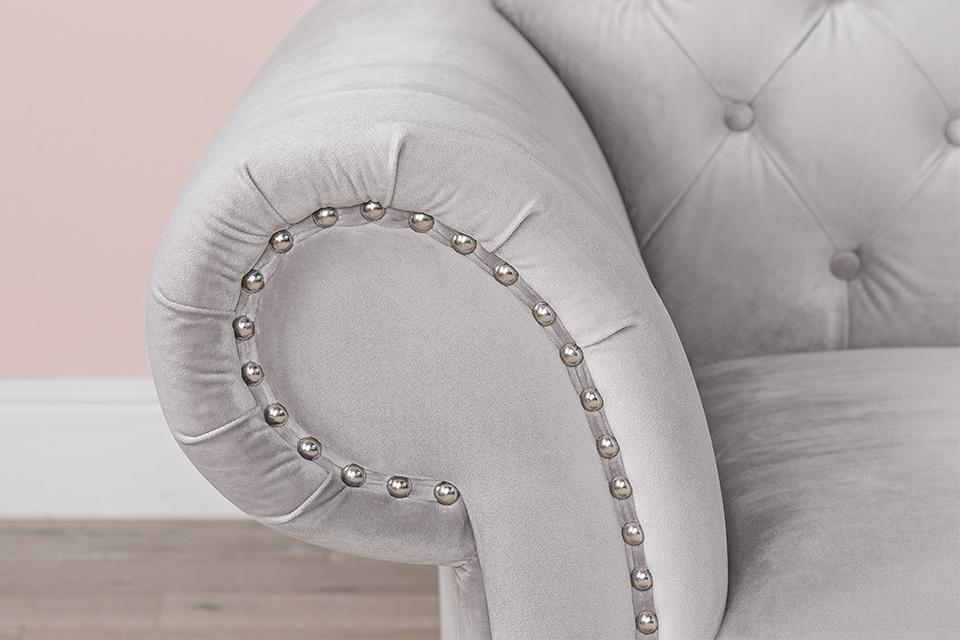 Caring for velvet
Velvet sofas only get better with age. However, without regular care and attention, they can lose their lustre. One of the best ways to keep this fabric in top condition is to clean it at least once a week with the upholstery attachment on your vacuum. Alternatively, use a soft-bristled brush to gently remove any dirt or dust.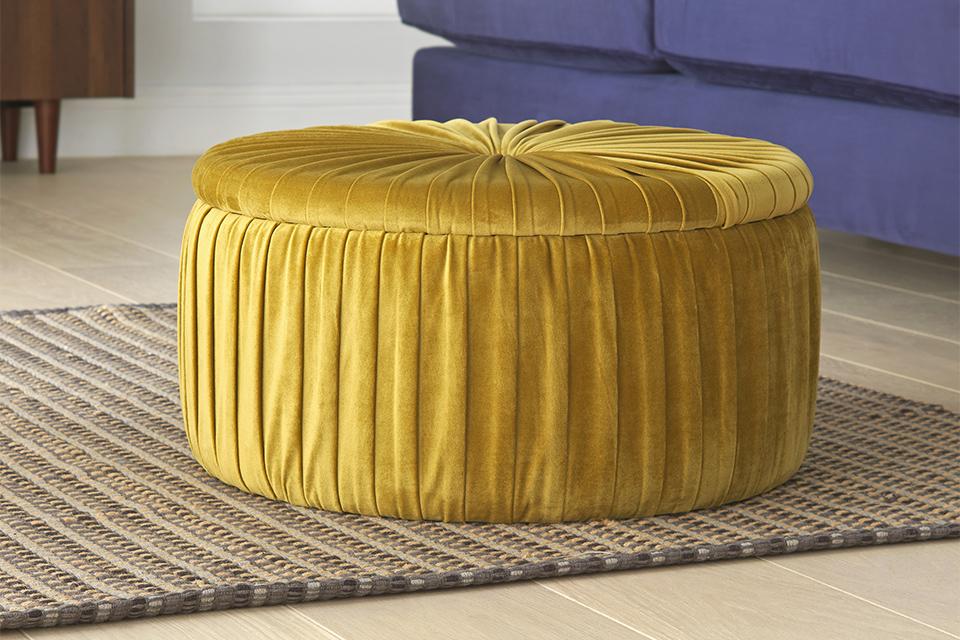 Velvet footstools
A footstool in the same style and colour as your sofa is a great way to bring your velvet look together. Whether you use it to rest your feet, as a side table, or for seating extra guests, it'll make your space instantly more inviting. Some footstools even have storage inside, so you can neatly tuck away extra pillows and throws.
More help and inspiration
Why buy at Argos?