Utility room ideas
'Room' part optional.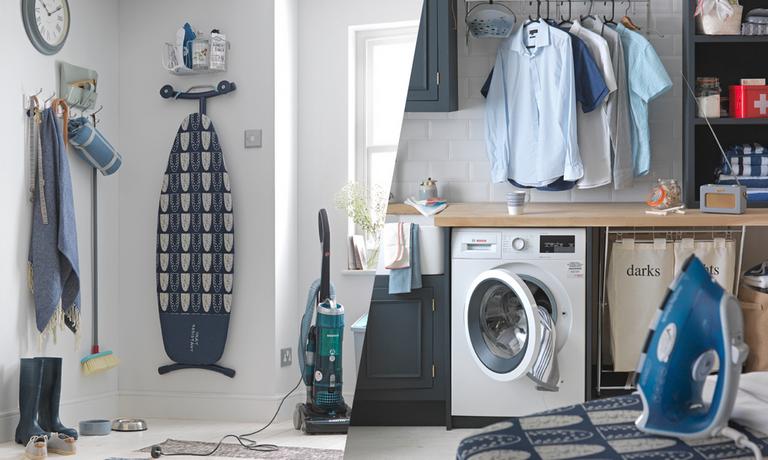 Here's how to carve out a useful space for washing, ironing and muddy-boot-dumping, in even the smallest of corners.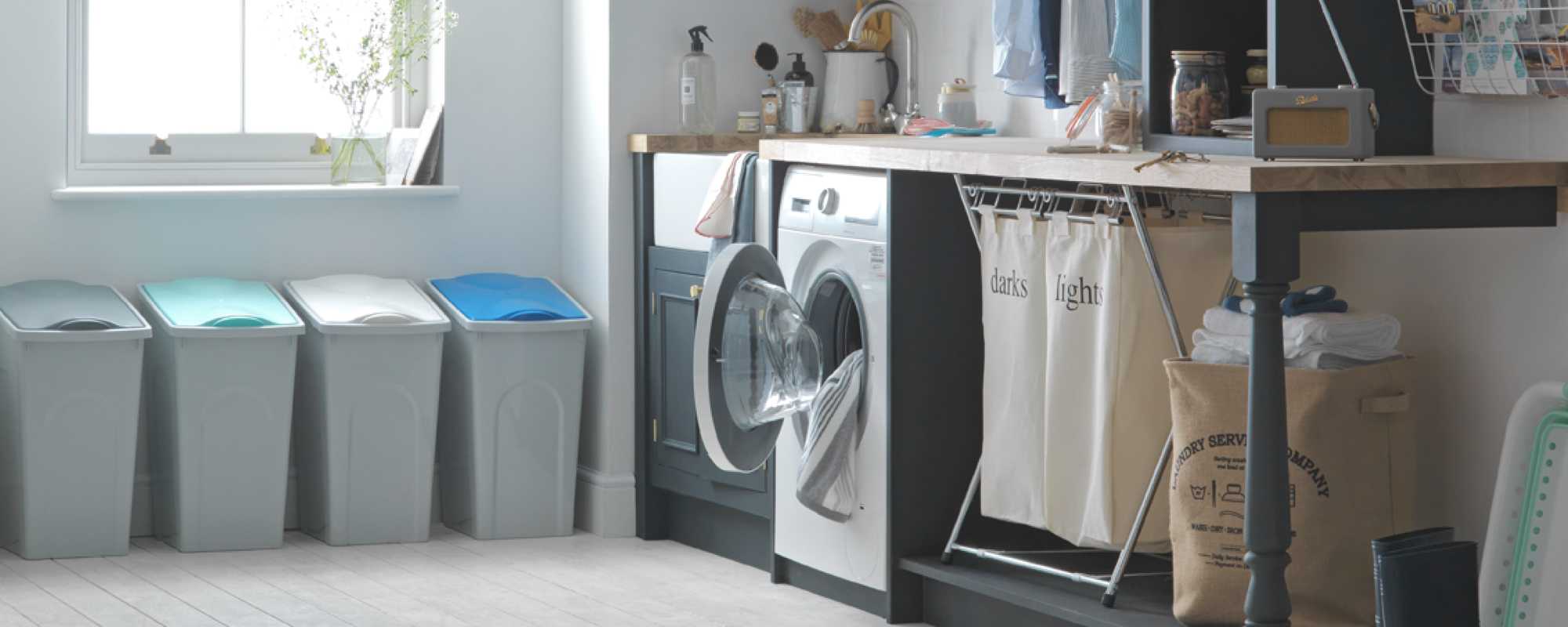 What do you want to use your space for?
There're lots of ways you can use a utility space; laundry room, a place to hide away cleaning equipment, somewhere for the bins to go, kitchen storage spill-over... think about what will make the biggest difference to you in your home.
You could really use a utility space if...
Laundry is taking over
Especially in winter it can feel like every room with a radiator is a slave to the laundry cycle. With some simple storage you can create an efficient, even enviable, laundry station, ready to tackle any crumple, stain and tissue explosion life throws at you.
Rubbish and recycling is piling up
While it's totally worth it, splitting out your waste into different recycling types soon takes up space. But while it's tricky to make bins especially stylish, you can make your waste disposal beautifully efficient with some nifty and compact designs.
You're always hunting down lost shoes...
Families (or one shoe lover) can accumulate piles and piles of pairs, which often end up collecting at doorways. Keeping your footwear organised (and easily findable) will neaten up your entrances and speed up exits out the door.
Short on space?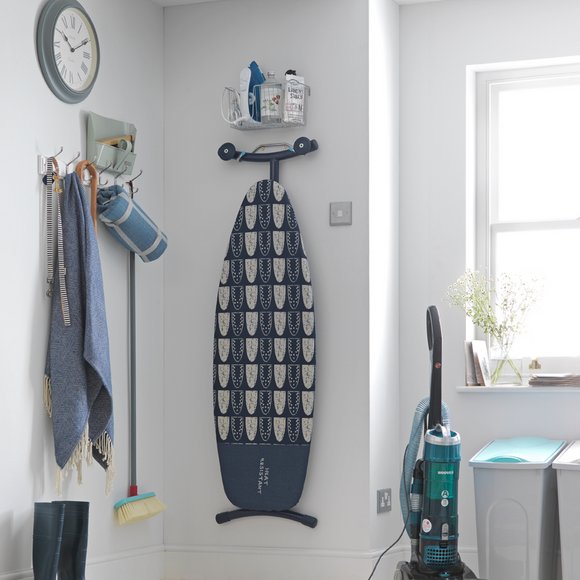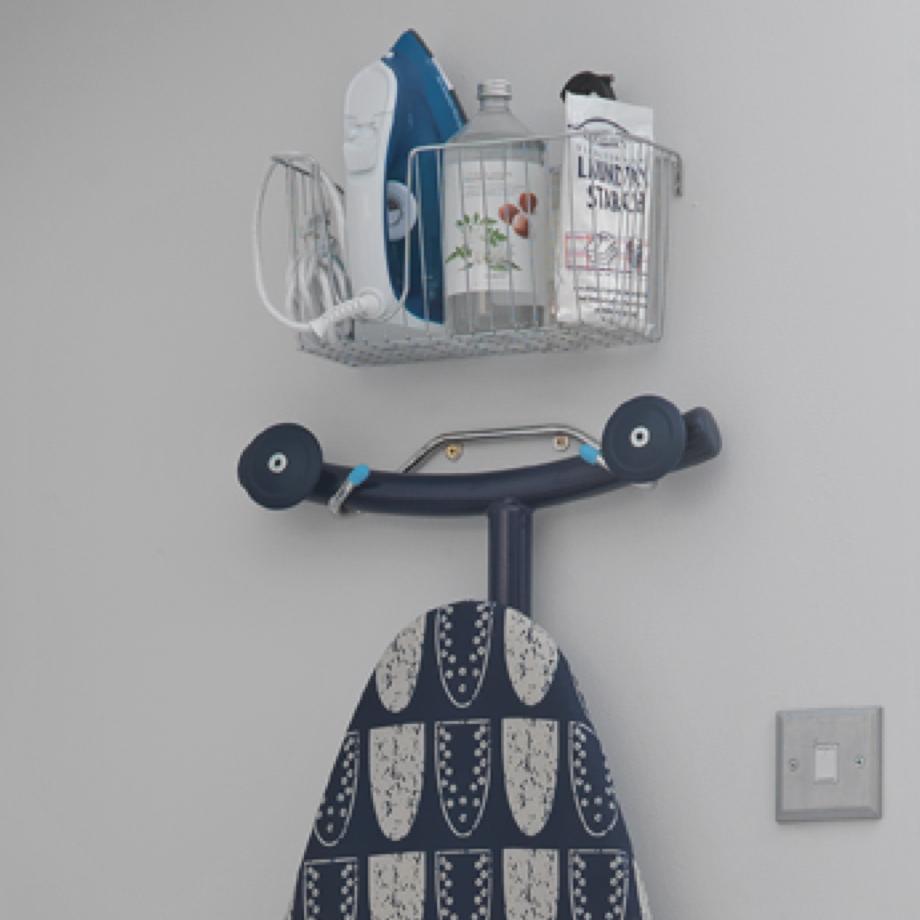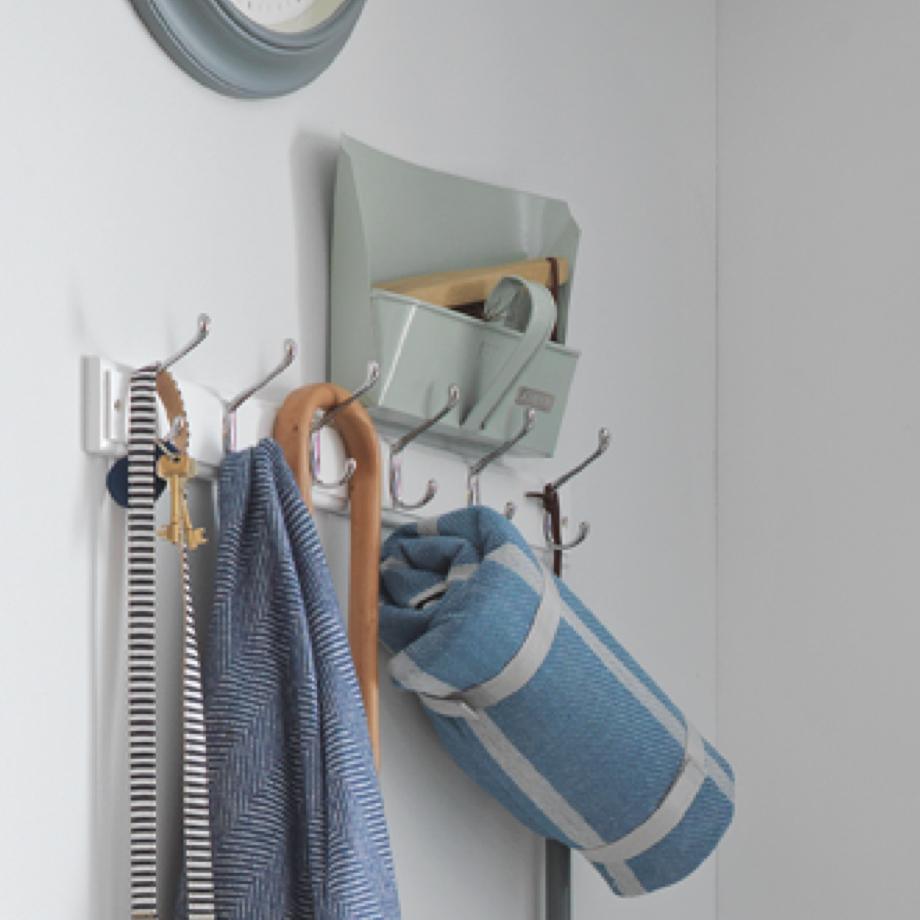 Hang 'em high
Wall mounted storage, hooks and over-door storage are a great way to make use of otherwise wasted spaces. Sturdy racks mean you can keep bigger items like ironing boards or folded airers out of the way without taking up cupboard space, while handy hooks and baskets keep smaller items together.
More savvy space-saving ideas
Top picks for tight spots
A room to play with?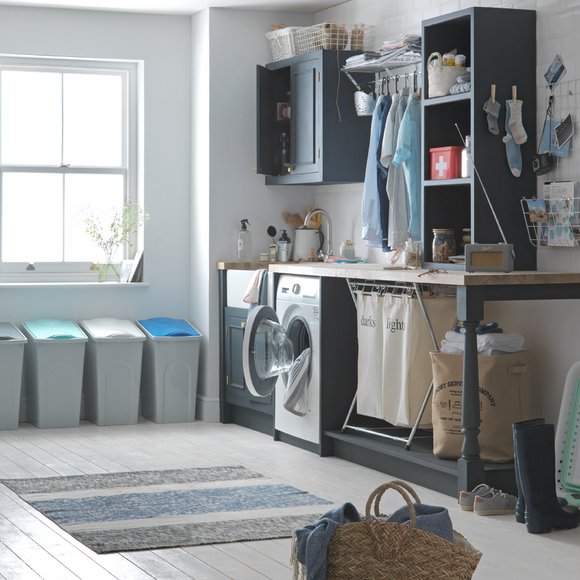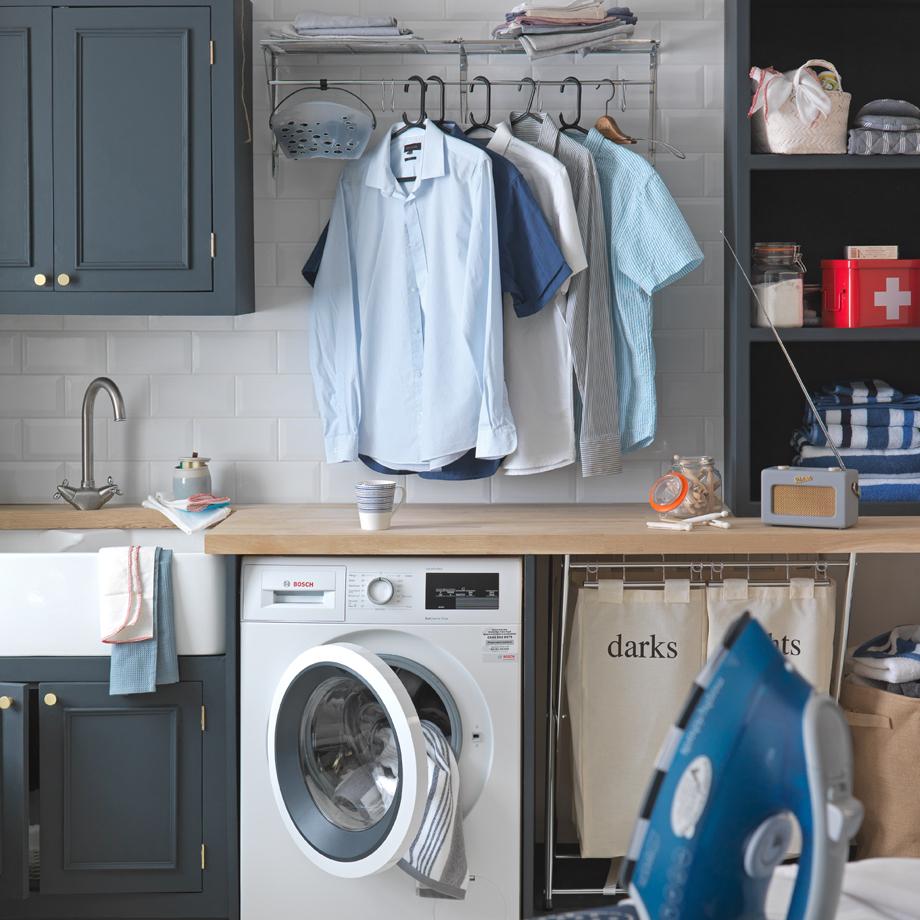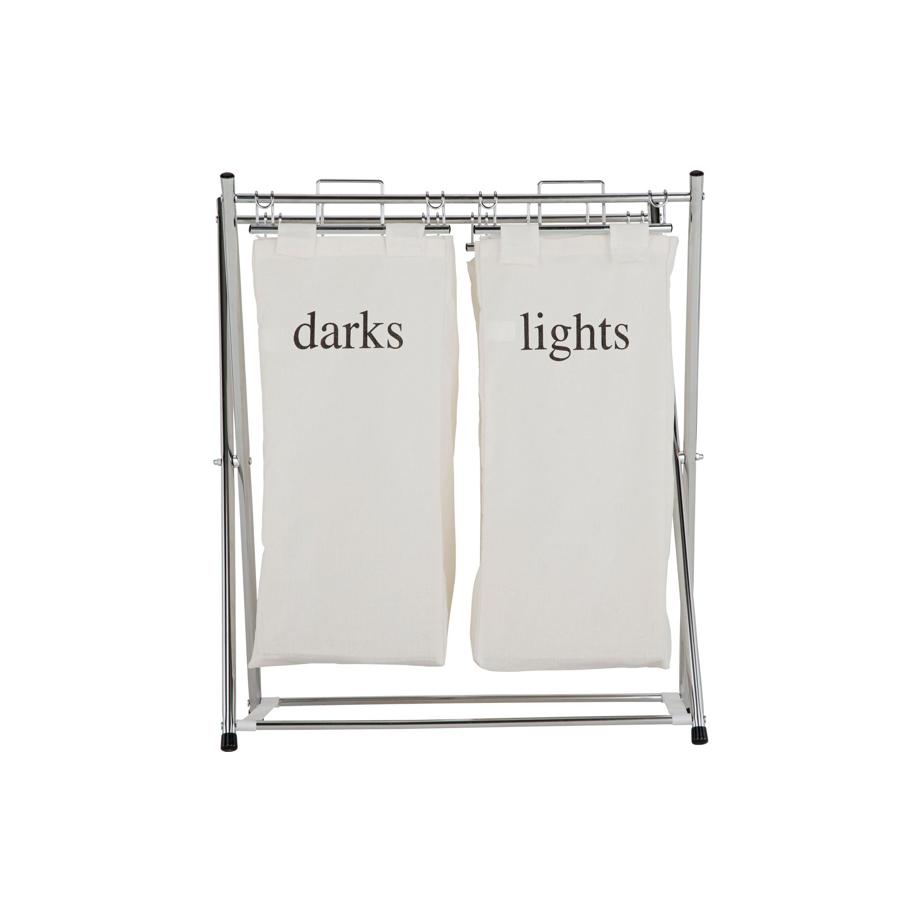 How to organise your space
Think how you can make your life easier. Working around a washing machine? Plan for a storage unit nearby to keep all your washing products close by. We've got our pre-wash laundry baskets stored on one side and a folding/hanging station above for freshly ironed items.
Easy ideas...
Include open shelving
It works really well in practical spaces as you can see where everything is without having to open and close doors - you can always add storage baskets to keep smaller items together.
Replace product packaging
Keep washing powder, pegs or pocket-clutter (loose change, hair grips and LEGO bricks are the usual culprits) in storage jars or baskets. They'll keep surfaces tidy for a more polished look.
Create a lost sock station
We love this. Attach a couple of pegs to a flat surface so you can store missing socks until they're reunited with their partner. A pin board or small storage basket would work just as well.
Stand out storage
You don't need to neglect style
Even the most practical of spaces can be inspired by your favourite looks. If your kitchen has a rustic country-style, choose wicker baskets and wooden storage. More modern? Go for cool greys and metallic finishes. Here are some of our favourite themes:
Why buy at Argos?