Baby travelling tips
Hints and advice to make getting out and about with your little explorers as easy as possible.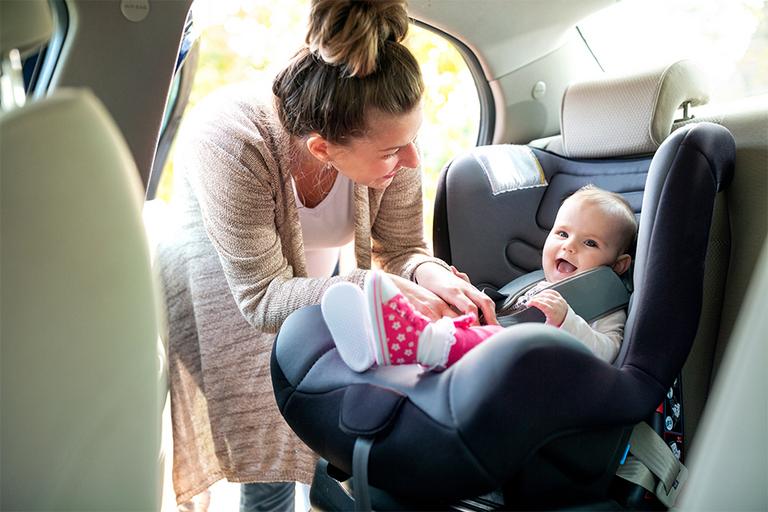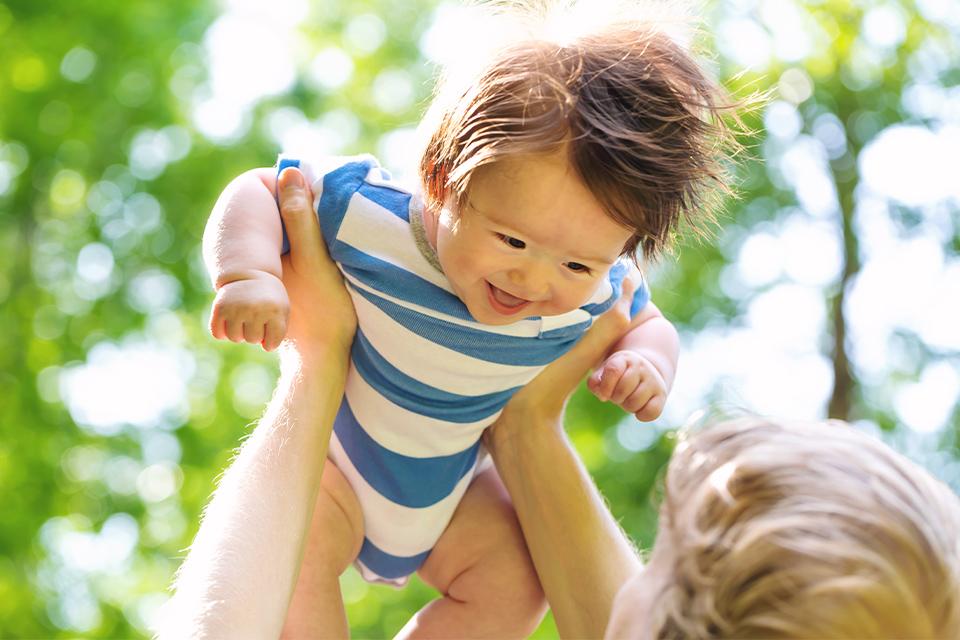 When is it safe to take my baby outside?
According to most experts, babies can be taken outside right away as long as parents follow some basic steps:
- Dress baby appropriately for the weather
- Sunny day? Keep baby out of direct sunlight
- Avoid exposing them to people who are unwell
Out for a walk with baby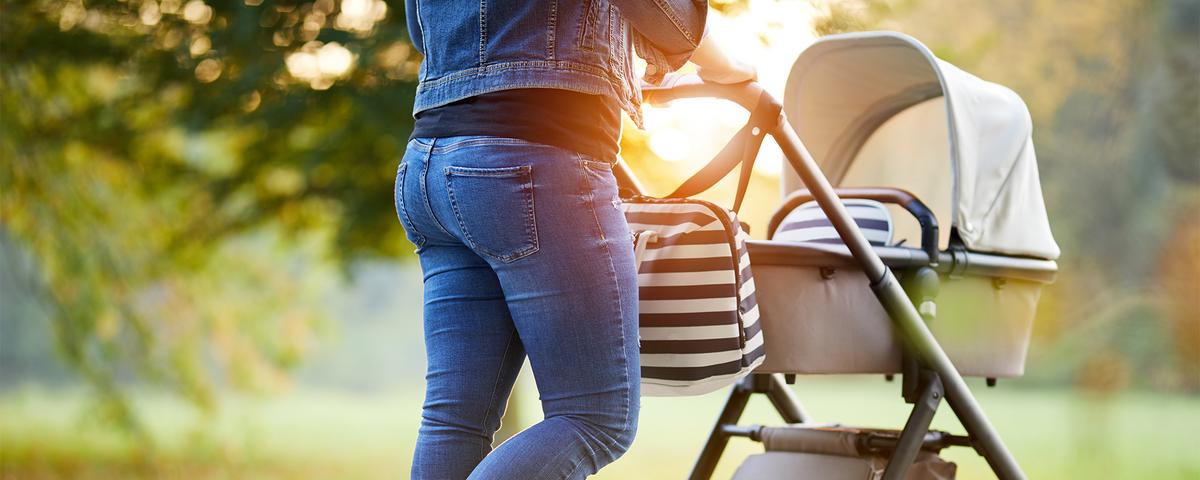 Benefits of walking with baby
Going for a walk with your little one lets you both enjoy some fresh air and helps them experience the outdoors. It's important to pick the right travel system for your baby's age and one with enough space to help you get around daily.
Pram, pushchair, or stroller?
These terms do mean different things. In general, prams are designed to let newborns lie flat and to face whoever is pushing them, pushchairs are for babies who can sit up, and strollers are for toddlers and older children. Some are adjustable however, so they might be suitable for different ages.
What about buggies? The word buggy can mean pushchair or stroller and just become a word we use to describe them, rather than being another type of product.
Pushchair accessories
Baby wearing
Carriers and slings
Baby carriers and slings bring your child close to you, cuddling them to your body while leaving your hands free. This allows you to do your shopping and all kinds of jobs while bonding with baby.
A sling is better for the first 6 months, as it offers a lot of support for their head and keeps them closer to you. After that, you can carry them front facing, or rear facing as they start to get more curious about the world around them.
You should always be able to see your baby's face just by glancing down.
Flying with baby
Airports can be stressful at the best of times, let alone when you're taking a baby. From passports to pushchairs, here's some of the key questions from parents about flying with their little one.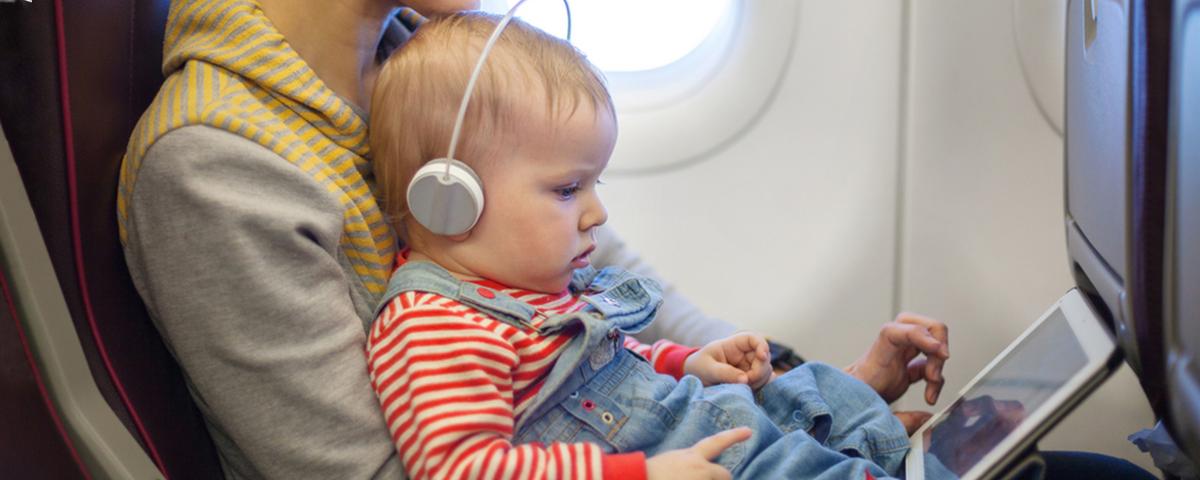 What are the rules for taking a baby on a plane?
Unfortunately, there isn't one set of rules for flying with a baby. Each airline has their own guidelines, so make sure to discuss any concerns or questions with who you are flying with.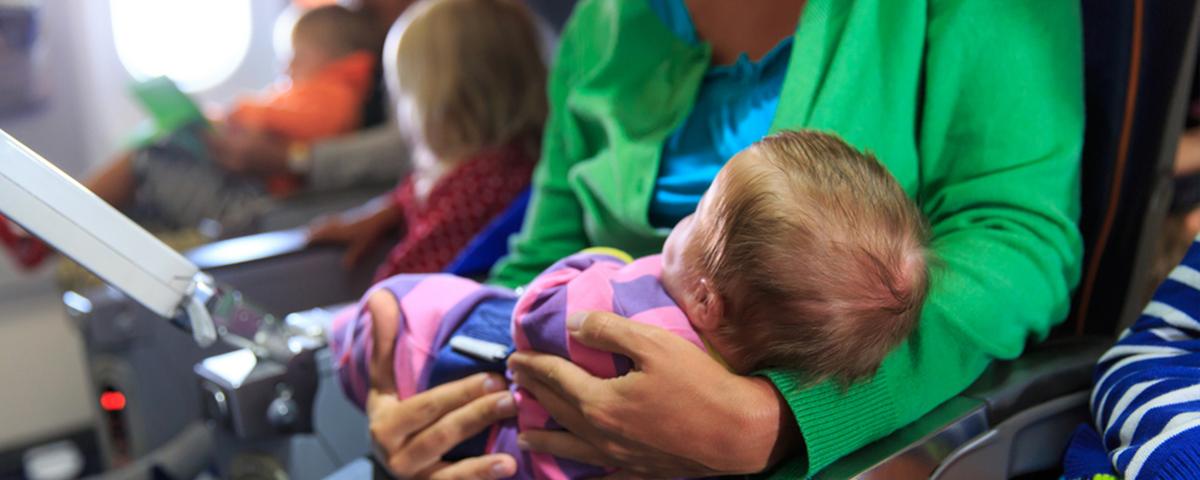 How old does my baby need to be to fly?
Babies can travel by plane from two days old, or two days past their due date if they were born early. However, not all airlines permit babies to fly that young, with some insisting children are as much as two weeks old, and others requiring a GP's note to make sure your child is safe to fly. Each airline has their own rules, so make sure to double check before you fly.
Will my baby need a passport?
If you're travelling abroad, yes. First passports can take three to five weeks to process, but you can pay extra to get them fast tracked to you in one week. The government does offer a premium one-day service, but this isn't available for first time passports. Babies will also need their own Visa if you are travelling to a country that requires one.
Do I need to buy my baby a seat?
Generally, you should buy your baby their own seat when they are six months old and over. If they are under six months, you can choose to have them on your lap. Both options tend to be discounted by airlines. If your child has their own seat on the plane, they must be seated in a car seat. Many airlines require you to bring your own but some may provide them if you reserve in advance.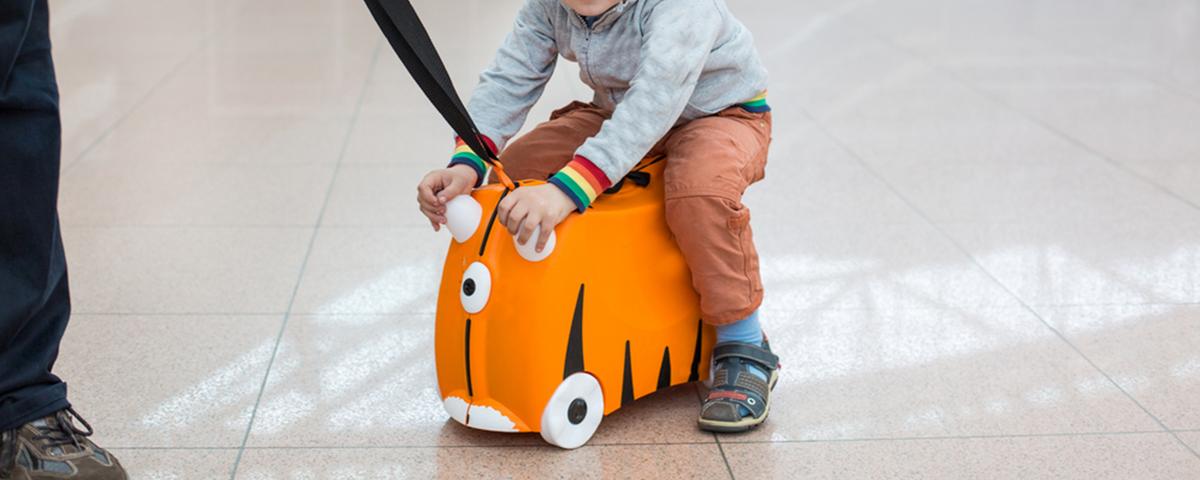 Do babies get a luggage allowance?
All airlines have a different policy for hand and hold luggage. Most will allow you to take a baby changing bag in addition to your carry-on, but others might require you to pay for another bag. Most baby foods and liquids aren't restricted like other carry-on items. You can take more than one bottle or container of breast milk, as long as each individual bottle doesn't contain more than 2,000ml. The exception being frozen breast milk, which you aren't allowed to take on board. You will still need to remove any baby food and liquids from your bag for security screening.
What about my pushchair?
Many airlines include a pushchair stored in the hold into your infant's baggage allowance. You should also be able to take it up to the gate before loading, and then wait for it in the baggage reclaim area when you land. If your child is older, harnesses are ideal for keeping them close and under control, while a Trunki suitcase is a fun alternative to bringing them in a pushchair.
Travelling by train with baby
Under-fives can travel for free by train. However, paying adult passengers will always get priority, so if it's a very busy train, you might not be able to use the seat next to you unless you've bought two tickets.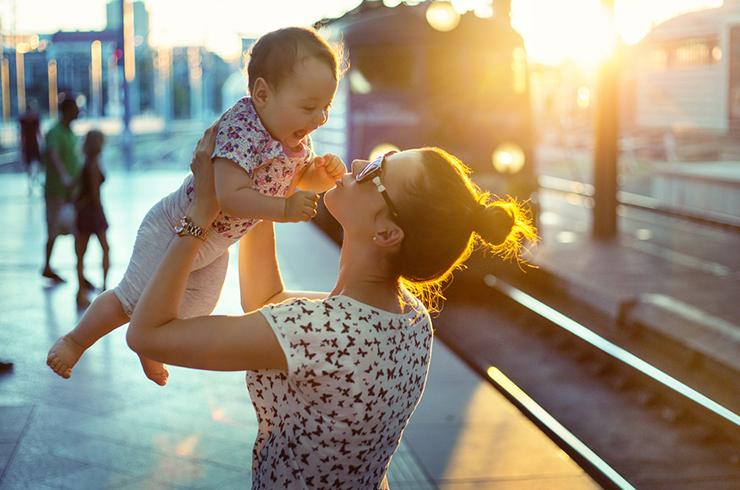 When to travel
Travelling outside of peak times means you won't have to battle the crowds to get on the train. Plus, the tickets can be cheaper, and there should be more empty seats.
Taking a pushchair
If you're taking a pushchair on board, you should be able to store it in one of the luggage bays. For shorter journeys, you might benefit from using a harness or sling instead, which takes up less room and keeps your hands free.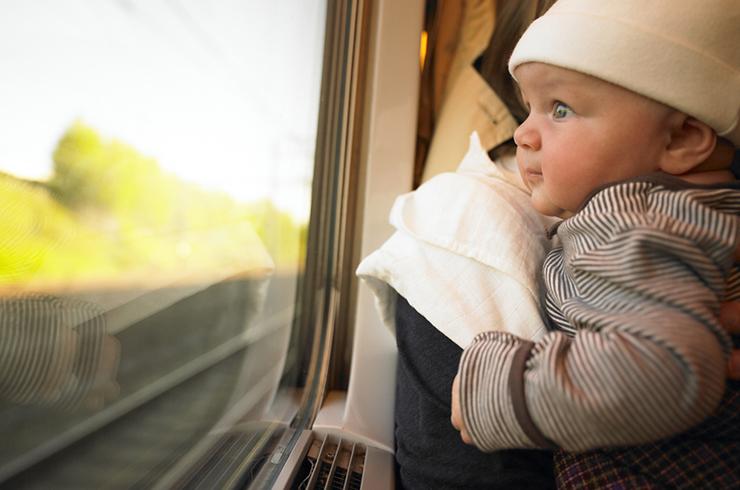 Facilities
Consider booking your seats close to the toilets or changing facilities (if the train has them) to reduce the risk and stress of any accidents on your journey. It's also worth checking whether the stations you're travelling to and from have lifts.
Explore more baby and nursery advice
Argos' pregnancy and baby club
The experience of pregnancy and parenthood is the most amazing time of your life and we'd love to come along with you on the journey. Sign up to our club for top tips, advice and offers sent straight to your inbox.
Why buy at Argos?