Tech for education
Get set for studying.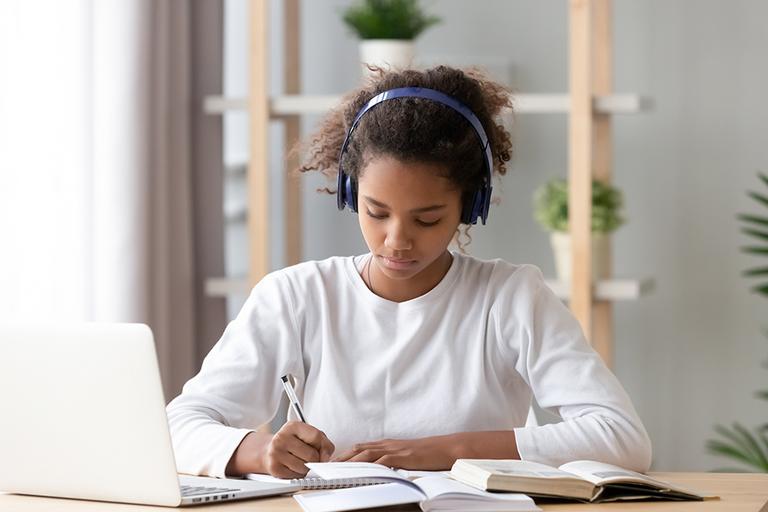 Tech for university or college
Get set for your course, and perhaps a new home-from-home, with these study and socialising essentials.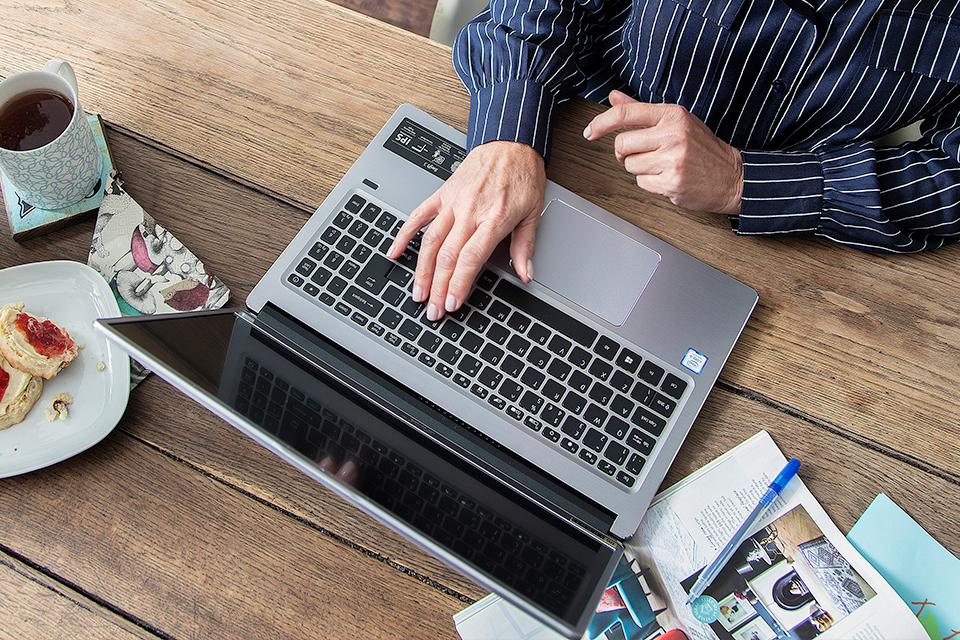 Choosing a laptop or desktop PC
The most important bit of kit for most students is a PC. A laptop is usually suitable for general courses, and its portability makes it a popular choice for lots of students.
You may choose a desktop computer if portability isn't a priority and your course requires something with more power. Desktops are also a popular choice if you like gaming in your spare time.
There are a few factors to consider when choosing. If you're not sure we've created a handy guide to help you make the right decision for you.
Setting up your accommodation
Got your PC sorted? Great - but what else might you need? Whether you're at home or moving into new digs, these handy checklists will help you get set up:
Handy study buddies
Tech for secondary school
Whether they're just making the jump up to secondary school, or midway through their GCSEs, these bits of tech can help keep on top of school work.
Laptop or Netbook
Having a PC at home will help with assignments and give your child access to online resources. For surfing the net and creating basic documents (stored on the cloud) a netbook is a great choice. If you want access to more software or to save things off of the cloud, you can opt for a laptop.
Mobile phone
Moving up to secondary school is a popular time for many to get their first phone, especially if they are making their own way to school. Need help choosing? Want to know the different between sim free and pay as you go? Visit our mobile phone guide for expert advice.
Wearable technology
From smart watches to activity trackers, these trendy bits of tech let your teen track their sporty activities.
Portable charger
A useful addition to their school bag - these portable little power packs let them charge up their phone on the go.
Setting up a home study area?
Create a pocket of productivity in your home with these smart set-ups, including desks, office chairs and storage.
Tech for primary school
Technology can be used from an early age to help kids develop and support their learning.
Kids laptops & tablets
Need to log into online classes? An easy-to-use use netbook or tablet is a smart choice for kids. Or for younger tots aged 3-5, find child-friendly devices that are designed to look just like 'grown up' versions but are packed with interactive games to make learning fun.
Technology toys
Designed for inquisitive minds, these toys and robots will help kids get to grips with computing, programming and new technologies. Interested in STEM learning and toys designed to help kids develop skills in science, technology, engineering and maths? Visit our guide here.
Kids activity trackers
With games and challenges designed to inspire kids to get moving, these colourful activity trackers are fun, engaging and oh-so-cool.
Gaming for kids
You might think gaming is just for fun, but computer and console games can have educational benefits for kids too. To find out more, visit our guide.
Half term heroes
Keeping kids entertained at home
Discover lots of ways to keep kids entertained at home, with things to make, learn and play.
Staycation ideas
From garden campouts to seaside escapes, who says you need to go abroad to have a fun family holiday?
Buying guides
Need some support to find the right piece of tech? Our expert buying guides are here to help.