Taking care of your health & wellbeing
We've a whole host of guidance and inspiration to help you achieve your mind and body goals.
Taking care of your health & wellbeing.
Looking to get into shape? Good for you! It's so important to be active and eat well. How you exercise and what you eat can affect your mood, sleep quality, concentration levels and even your skin. Use our support and inspiration to help guide you towards your goal. No falling off the bandwagon today! Are you ready to succeed?
How to get fit
Getting fit doesn't have to mean gym membership, there's plenty of ways to achieve your fitness goals from the comfort of your own home. From easy-to-use equipment, workout guidance and home gym ideas, we can help you every step of the way.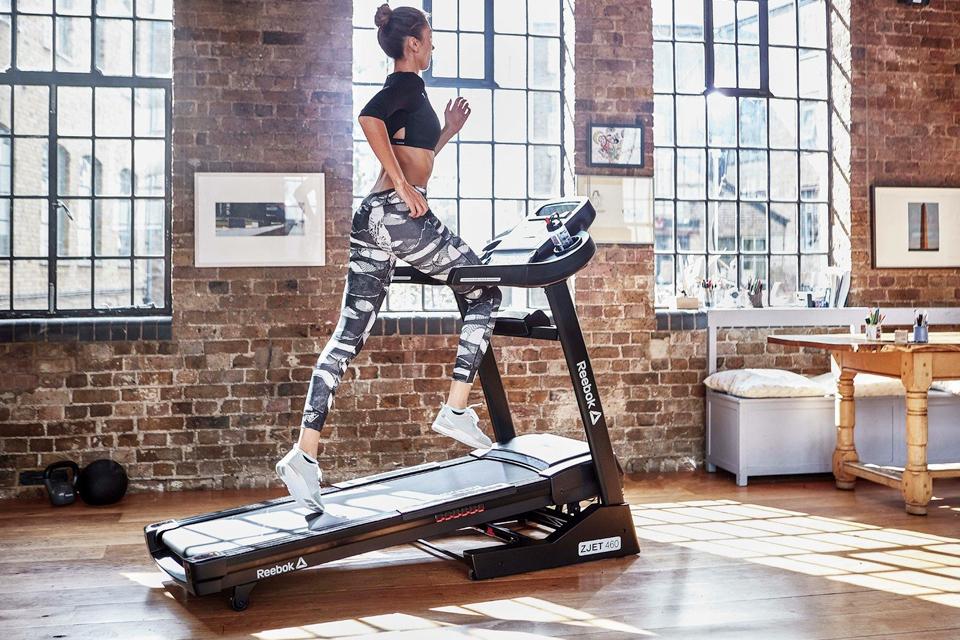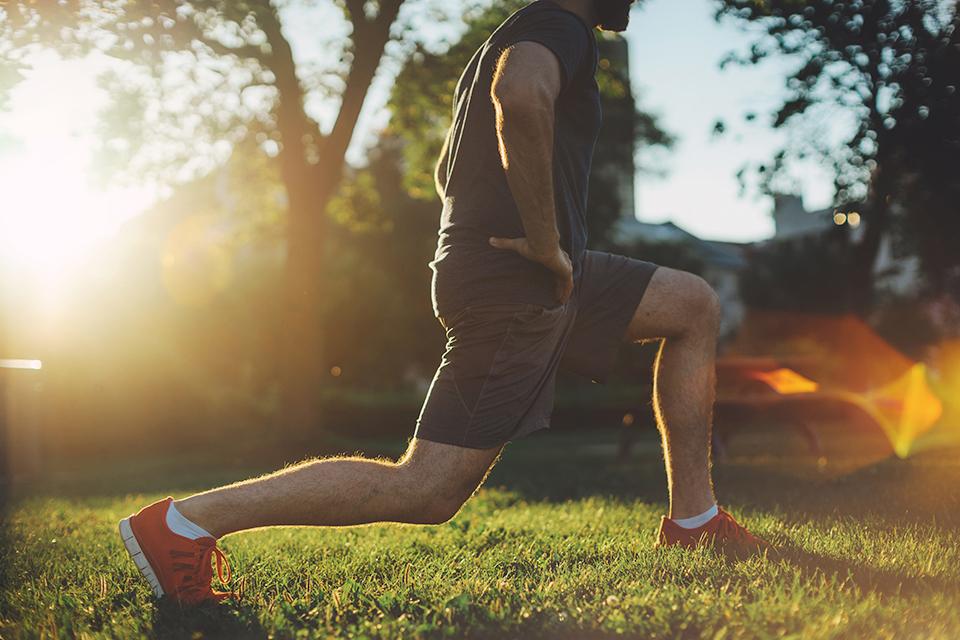 Keep fit from your back yard
No matter how big or small your outdoor space is, these tips will keep you fit whilst at home.
Fast walk, lunge, side-step or jog on the spot. Attach some wrist and ankle weights to up the ante and you'll be burning extra calories in no time.
Who said skipping was only for school kids? A great way to work the entire body - it also helps with coordination. Shop skipping ropes.
Cushion your joints when working out with an exercise mat. A versatile piece of kit, it can be used in almost every form of exercise.
Keeping kids entertained
Stimulate their senses
Keeping the kids entertained is more important than ever at the mo, and sometimes fresh ideas are in short supply.
From keeping them active and fun ways to learn, to imagination-fuelled games and entertainment for all weather, we've come up with tons of ways to keep boredom at bay.
Improving your wellness
Life can be so full on we forget to stop to take time for ourselves, and usually, our mind's health is an afterthought. It's important to pause and reconnect, whether that's with yoga, a hot bath or a pamper sesh. Whatever works for you, we're here to help.
Time to put your feet up and relax
Here are some tips and ideas to help you relax and de-stress if you're feeling a bit tense or anxious.
Getting a good night's sleep
Sleep is vital for our body to restore and repair itself, but things like an uncomfy mattress or stuffy room can cause restless nights and impact our health.
Providing relief for your menopause
Blow away hot flushes with Dimplex's rechargeable fan. It's portable to keep you cool anywhere during clammy temps, and as it's Quiet Mark approved, it won't be a noisy nuisance.
7 steps to maintaining a healthy mind
If you're currently experiencing mixed emotions, mood swings or irritability, you're not alone. Here's some handy tips to help you maintain a healthy mind.
Do some exercise – it helps both your mental and physical health. It can alleviate stress and anxiety while producing endorphins which increase feelings of happiness.
Have a routine – get up and go to bed at the same time every day. Having a to-do list (even for small tasks) creates structure. Your day will feel orderly and you'll be more productive.
Get a hobby – that thing you've always fancied trying? Now's the time to give it a go! A hobby gives you a focus and is perfect for zoning out for a bit.
Reduce screen time – handheld devices omit a blue light which can be harmful to your eyes. Take a break from constant news feeds and social media.
Keep in touch – make time to call friends and family. If you've been feeling down – it's a chance to talk about it, a good distraction and way to cheer you up.
Meditate or do yoga – it's the time to check in with yourself. Take 5 - 15 mins to clear your mind and focus on your breath to help you relax. If you're sat a lot, yoga is great to stretch and alleviate any tension or tightness.
Declutter – you're spending more time at home and having a cluttered, untidy house can feel chaotic. Have a sort out to create a calming space – you'll also be doing something productive.
Allergy relief guide
Sniffles and itching can put a downer on your day. We've got a whole host of products and tips to help make your home a sneeze-free space.
Health monitoring
Learn how to monitor your health and keep an eye on your heart rate, blood pressure and more with our wide range of health monitoring products.
Air purifier guide
Keep the air you breathe at home free of odours and airborne particles with an air purifier. Remove pet smells, pesky pollen, and other allergens.
Healthy eating
Healthy eating isn't hard, as long as recipes are simple and inspiring. Forget complicated marinades and time-consuming dishes, healthy eating can be fun, delicious and a lifestyle game-changer.
Healthy eating
If you want to eat healthier but don't know where to begin, these super tasty recipes are both easy and nutritious. Plus, we've got all the kit to make your fave naughty foods, but healthier. Win win!
How to stay hydrated
When you're out of your usual routine, it's easy to slip into a habit of putting the kettle on rather than reaching for a glass of water, and before we know it, we're feeling sluggish and hungry.
Vegan recipes
Curiosity of the vegan diet continues to rise. If you're thinking about giving it a try why not browse our vegan recipes page to learn more about the plant-based diet and find tasty sweet and savoury dishes.
Beauty & grooming
For step-by-step tutorials, daily essentials or something new to add to your regime, we've got a bath-full of goodies to treat yourself to.
Women's beauty
You've earned some TLC time, so discover tips, tutorials and a wide range of beauty products. Dip your toes into our makeup and beauty staples, treats for your tresses, dental essentials and more.
Men's grooming
If you fancy a new look, or just carrying out day-to-day maintenance, we've got the gadgets and guides to help you be a well-groomed guy.
More help & guidance
Get it today, more time to pay
with the Argos card. Representative 29.9% APR variable.
Credit subject to status. T&Cs apply.
Why buy at Argos?