How to take care of your garden
Quick tips to help your garden grow through every season.
How to take care of your garden.
From glorious sunshine to winter snaps – your garden goes through it all. So we've pulled together some great advice to help you stay on top of the to-do list, and keep your garden looking beautiful.
Gardening jobs for the season
Hello spring
With regular pruning and a little TLC, you'll have your garden flourishing in no time.
Deadheading and removing damaged flowers will help your garden recover, encouraging more buds to blossom. And it's never too early to tackle those weeds! A few quick tricks can save you time later on.
Pruning
Cut back trailing annuals such as petunias and million bells by half. Give regular feedings of water-soluble bloom booster fertilizer for a new flush of colour.
Water saving tips
By investing in a water butt, you can collect and recycle rainwater for your own use anytime of the year.
Attack those weeds
Start by hoeing the weeds off in early spring while they're still small, then cover all exposed soil with a mulch (use well-rotted compost).
Here comes the sun
Overgrown, a little bare or a bit more brown than green? Your lawn will need some extra care during the summer and we've got the mowers to help.
Give your plants some extra attention. With watering cans, hosepipes and garden sprinklers, it's easy to keep your garden hydrated.
Keep cool
Areas under trees can be up to 20 degrees cooler! Locate benches underneath existing trees for a relaxing resting spot. Or invest in a parasol as a gorgeous statement piece.
From patchy to perfect
Gently rake to loosen the soil, and spike with a fork. Sprinkle in a garden fertiliser and a handful of fresh grass seed. Rake the seed in, keep it well watered and those patches will quickly disappear.
Freshen the deck
Place a fountain, pool or small portable water feature near your patio for a cooling evaporation effect, and enjoy the soothing sound of moving water.
Welcome autumn
The obvious signs of Autumn are leaves and branches falling on your lawn. That won't just make it look untidy, it blocks your lawn from sunlight. And during the winter months, your grass needs all the light it can get!
A leaf vac or blower is a fast, easy way to gather debris. And a good old garden rake is great for gathering the bits together.
Freshen your lawn
Remove thatch (old grass clippings) and moss, using a spring tined rake and add it to the compost heap. Improve drainage and aeration by making deep holes with a garden fork, every 10cm across the entire area.
Make some mulch
By shredding your garden waste to mulch, you can help protect your beds against the cold and help preserve moisture throughout winter.
Tidy borders
Autumn provides an ideal opportunity to move poorly placed plants, while the soil is still warm. Cut back faded perennials to 5cm above ground level. A grass trimmer will also help neaten those edges.
Survive the frost
For those colder months, greenhouses are ideal for providing warmth and shelter. If you don't have room for a greenhouse, then a coldframe will be just as good.
Try to raise your plants. It's a quick and easy way to help protect them and your soil from frost damage.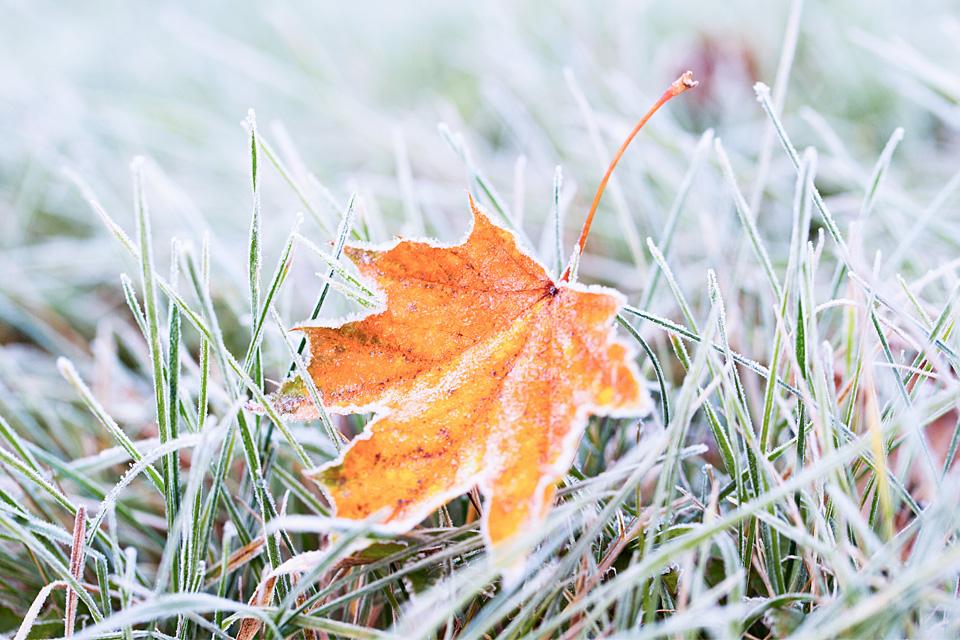 Keep off the grass
The lawn needs a bit of a breather over the winter months. So, "keep off the grass" is the best advice. Make an exception to get rid of large weeds, moss and leaves.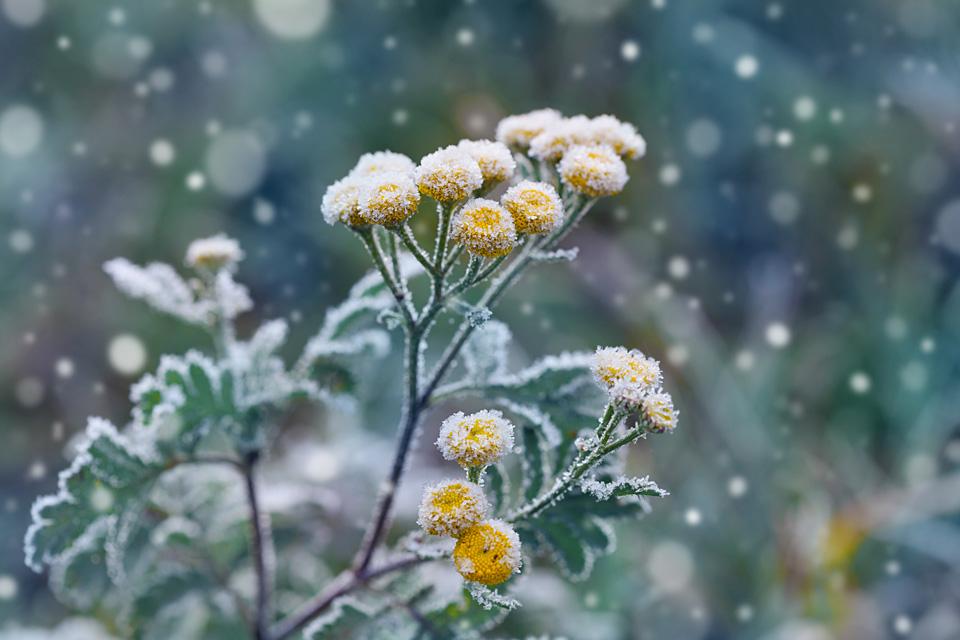 Frost firsts
Deadhead autumn-flowering plants and prune summer-flowering shrubs before the first frosts. Gently brush any heavy snow from shrubs and trees to prevent broken branches.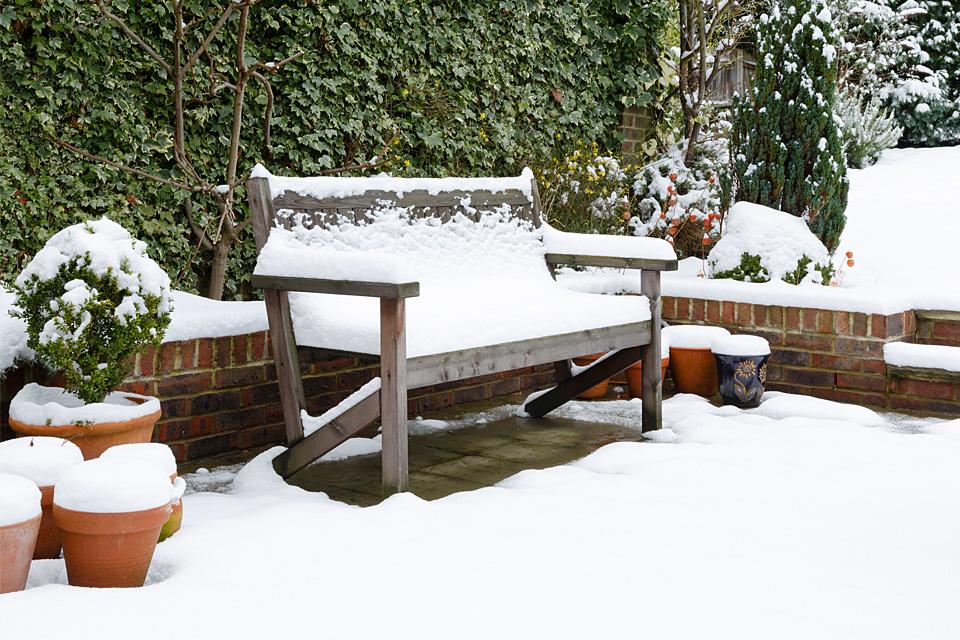 Support your structures
Check out fences, sheds, gates and other structures for signs of weakness or rot. Get them repaired before the snow and high winds arrive.
Storage solutions
Garden sheds...
Barbecues, garden furniture, garden tools - they can all get damaged in wet, cold or windy weather. A shed is the obvious place to tidy these items away for safe keeping. Sheds come in a variety of sizes and different materials including wood, metal or plastic.
…or garden storage
Sheds can only hold so much. Once you add some garden furniture and your lawnmower, there may not be much room left.
A variety of garden storage is available to give you extra space. You can also find designs created especially for storing bikes or tools.
Protect your furniture
If you're keeping your garden furniture outdoors during the cold months, make sure you use a furniture cover.
It's not just about keeping it dry. Moisture can freeze, causing damage, and it will encourage moss to grow.
A little extra help
Why buy at Argos?