Use up and down arrows to review and enter to select. Touch device users, explore by touch or with swipe gestures.
Seasonal gardening tips
Help your garden grow through every season.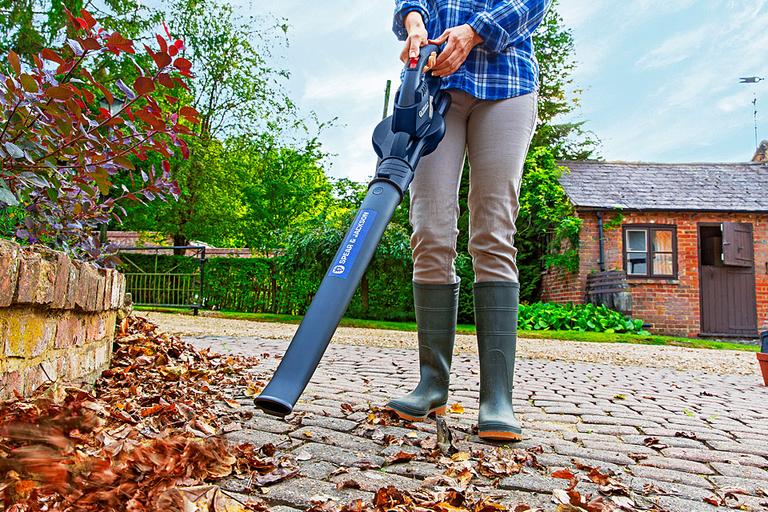 From glorious sunshine to winter snaps – your garden goes through it all. So we've pulled together some great advice to help you stay on top of the checklist, and keep your garden blooming.
Your gardening calendar
Autumn
Before bad weather hits, it's a good idea to clean and clear away your garden items. Here are some helpful hints for the autumn tidy.
Autumn garden guides
Winter
Make the most of any dry days by wrapping up warm and popping outside to check on your garden. Start with these quick jobs to help protect your plants, lawn and furniture.
Winter garden guides
Spring
With lighter days and spring flowers starting to pop, we can't help but be inspired to get out into our own garden. But what jobs need to be tackled first?
Spring garden guides
Summer
No matter the size of your outdoor space – let's make it colourful, decorative and full of gorgeous greens, with our top summer jobs.
Summer garden guides
Planting tips
Let's dig a little deeper...
By doing a little prep work, you can really encourage your buds to blossom. Here are our green-fingered tips to get you started:
Pick the perfect spot – with lots of sun, wind cover and somewhere where you won't forget about them!
Enhance your soil – fertile soil is best, so add organic matter (compost, decaying leaves etc.) to boost its nutrients.
Get digging – turn up the top 8-12 inches of soil with a fork, this will help roots penetrate their way through.
Watering – water seedlings daily. If soil is dry to touch, water early morning or late evening to reduce evaporation.
Use mulch – a layer of mulch will keep weeds out and moisture in, protects your plants and gives them a shot of goodness.
Pruning – keep on top of your weeds and clear away any dead buds – this will encourage healthier growth.
Lawn care tips
The right way to mow your lawn
Top tips on how to get the perfect trim, neaten edges and tackle any tricky spots.
Lawn care tips
When is the best time to give your grass a haircut? Discover 12 easy ways to improve your lawn.
Lawnmower guide
Learn about the different types of lawnmower and which one will suit, and your garden, best.
Gardening for beginners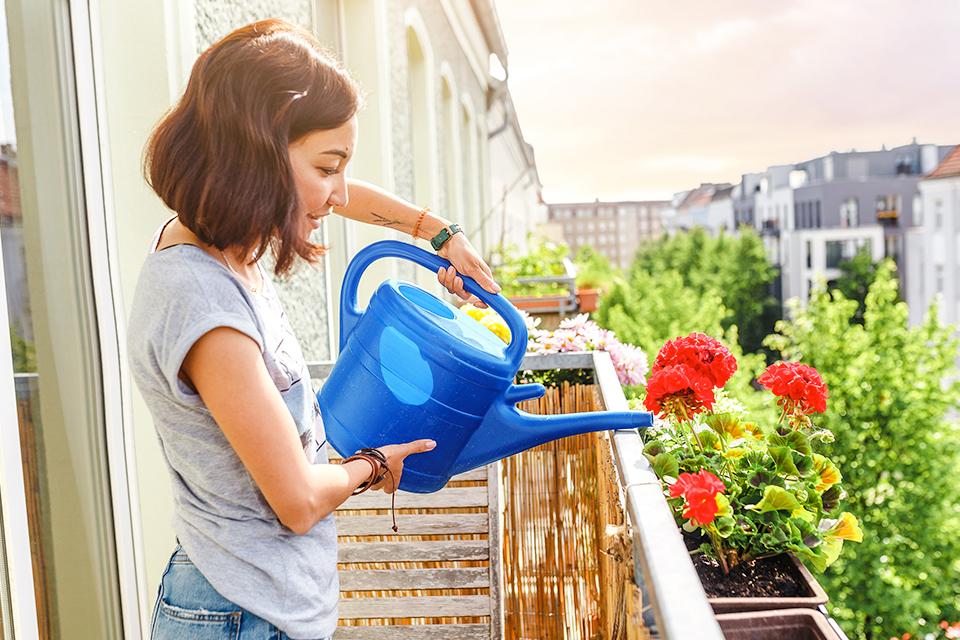 Know your plants
Annuals – these bloom for most of the summer but need to be replanted each spring.
Perennials – these have a shorter bloom time but will return every year.
Decide what kind of garden
Herb? Vegetable? Flower or a combination? Consider what space you have, what you like and if you want to grow your own food?
Pick your spot
Flowers need 6-8 hours of sunlight. Find a spot that's great for them to sunbathe.
And water
You can overwater. Simply check the soil, if it's dry to touch, water it. In the summer, you'll need to water them more.
Gardening tools
What do you need?
Your tool shed will expand as you start to dig into your garden's potential. But we've pulled together the key equipment to tackle most tasks:
Spade – to break ground and turn over soil.
Hand trowel – for planting.
Garden fork – for breaking up or aerating soil.
Secateurs – for pruning plants and bushes.
Loppers – for bigger branches.
Hoe – for seeding and weeding.
Rake – for tidying garden debris.
Wheelbarrow – for carrying heavy loads.
Lawnmower – to freshen up your lawn.
Top rated tools...
Feeling inspired?
Why buy at Argos?