Use up and down arrows to review and enter to select. Touch device users, explore by touch or with swipe gestures.
Different tableware styles
Put your best set forward
Tuck into these dinnerware trends. Our carefully curated trends are full of complementary pieces to help you craft your perfect set of dinner and tableware. Find styles that'll complement your dining space.
Your best set
Full of the finest pieces for that once-in-a-while special occasion. Whether it's for entertaining guests with a three-course meal or a romantic candlelit dinner for two, these pieces make sure your table is dressed to impress.
Everyday dinnerware
Simple, stylish and perfect for everyday meals. Whether it's a traditional Sunday dinner, Friday takeaway or the before work or school breakfast, these are pieces that you'll use time and time again.
Whites
Hello, classics! Keep it timelessly versatile in your dining space with these white dinner sets that are sure to complement every meal and occasion.
Types of tableware
Our dinner sets are predominantly made from either stoneware or porcelain. Both are ceramics, but there are subtle differences in construction and durability.
Stoneware tends to be a more durable and waterproof choice due to being constructed at high temperatures. This also leaves a thick and glossy finish.
Porcelain is stronger than both earthenware and stoneware and makes for an even longer-lasting dinner set. The main difference, however, is that it is translucent, while the others are opaque.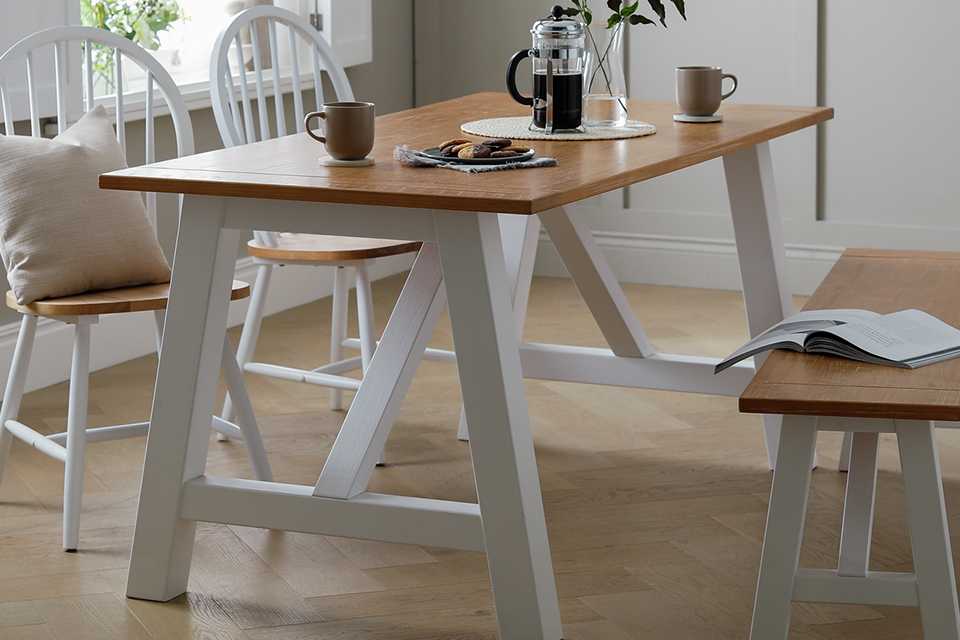 Dine in style
As well as the table setting essentials, you want to make sure you've got the table to match.

Extendable tables are a popular choice if you're in need of more space for special occasions – without giving up room every day.

Shop all dining tables

Looking for something more specific? Check out our dining table buying guide to find the best one for your dining.
More help and inspiration