Table dressing ideas
Come dine with us! From tea for two to family feasts and food with friends, our table dressing ideas can help you set the right mood for any mealtime.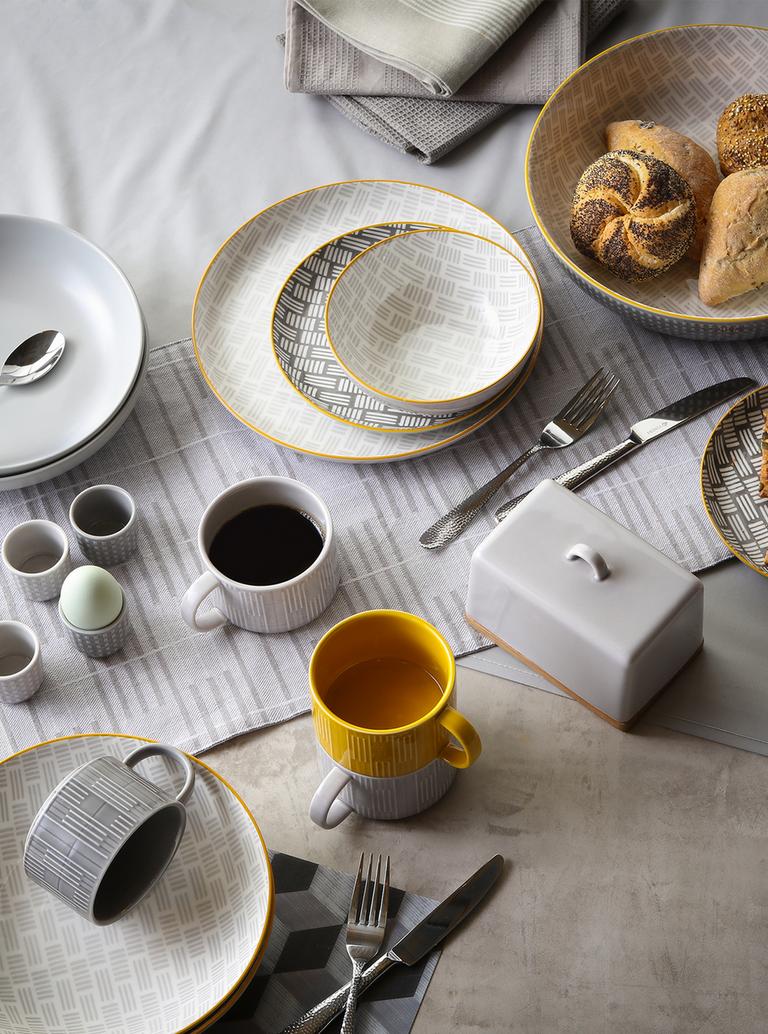 Tableware trends
Tuck into these tableware trends. Our carefully curated trends are full of complementary pieces to help you craft your perfect set of dinner and tableware.
Scandi
Is dinner time your time to unwind? Our Scandi-style sets are the ideal antidote to long, hard days. A prime choice for simple, serene dining.
Luxury
Full of the finest pieces for that once-in-a-while special occasion. Whether it's sitting down for the full three courses with friends, or a romantic candlelit dinner for two, these pieces make sure your table is dressed to impress.
Country cottage
Add some countryside charm to your cupboards. With a rustic, rugged feel, look out for pieces with animal and patterned designs – ideal if you're seeking a back to basics, farmhouse dining experience.
Everyday dining
Simple, stylish and perfect for everyday meals. Whether it's a traditional Sunday dinner, Friday takeaway or the before work or school breakfast, these are pieces that you'll use time and time again.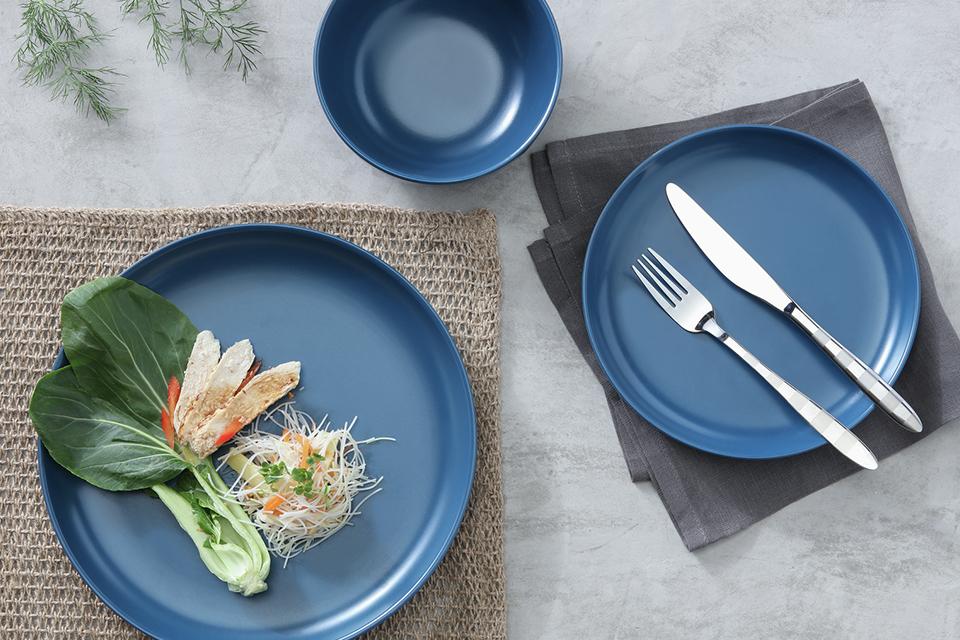 Tableware guide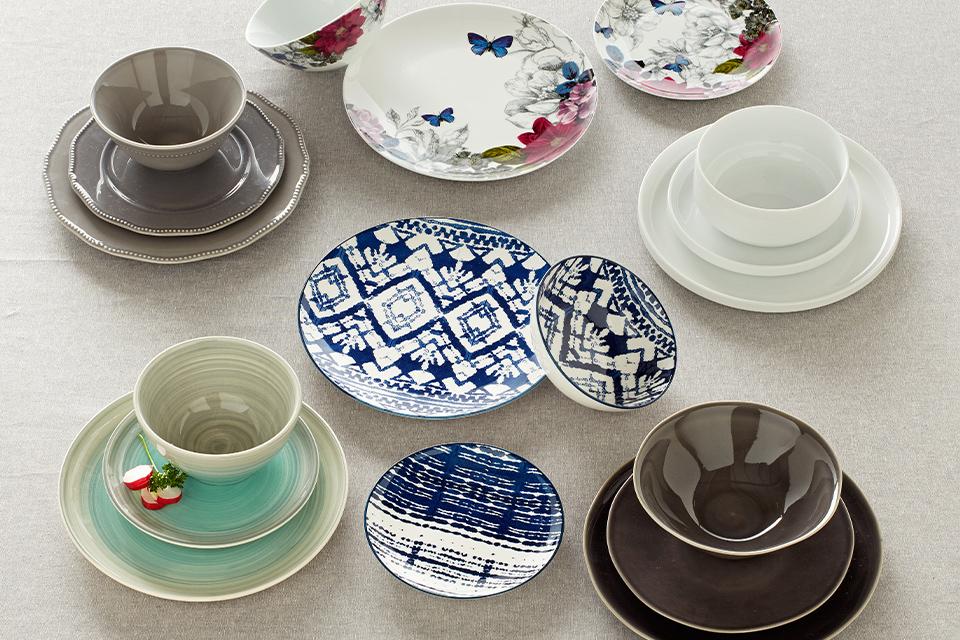 Types of dinnerware
Our dinner sets are predominantly made from either stoneware, earthenware or porcelain. All three are ceramics, but there are subtle differences in construction and durability.

Earthenware is a common ceramic used in dinnerware. It's fired at a lower temperature than stoneware, making it more prone to stains and chips - so be sure to check whether it's dishwasher, microwave and freezer safe.

Stoneware tends to be a more durable and waterproof choice than Earthenware due to being constructed at a higher temperature. This also leaves with a thick and glossy finish.

Porcelain is stronger than both earthenware and stoneware and makes for an even longer-lasting dinner set. The main difference, however, is that it is translucent, while the others are opaque.

Due to the way bone china is constructed, it is considered the very best quality of dinnerware.
How to set a table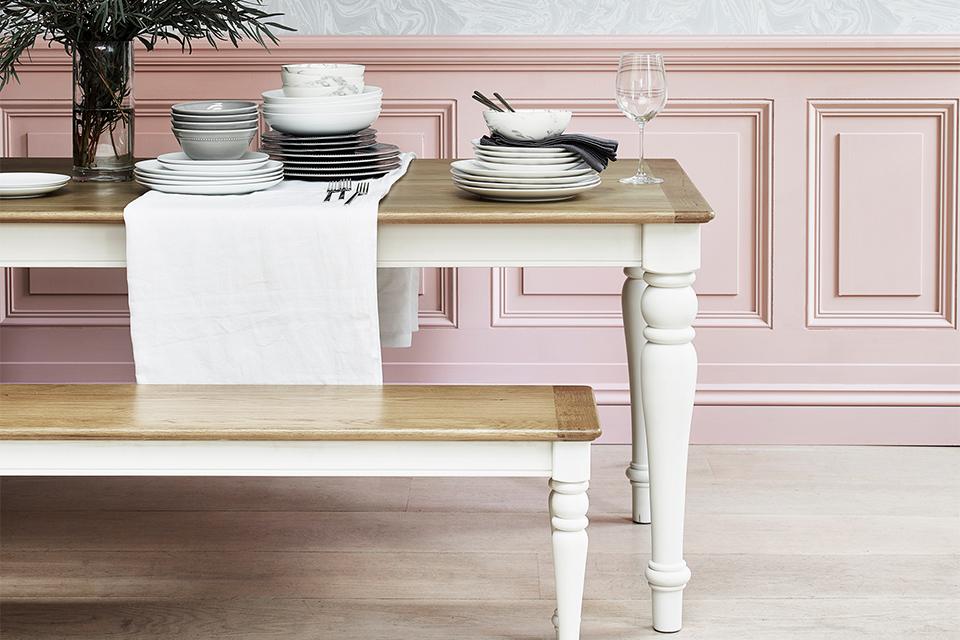 1. Tablecloth and runner
A tablecloth or runner is a great way to mark a special occasion. A tablecloth covers the entire table, while a runner is a slimmer option that runs across the middle of the table, leaving space for your table setting places.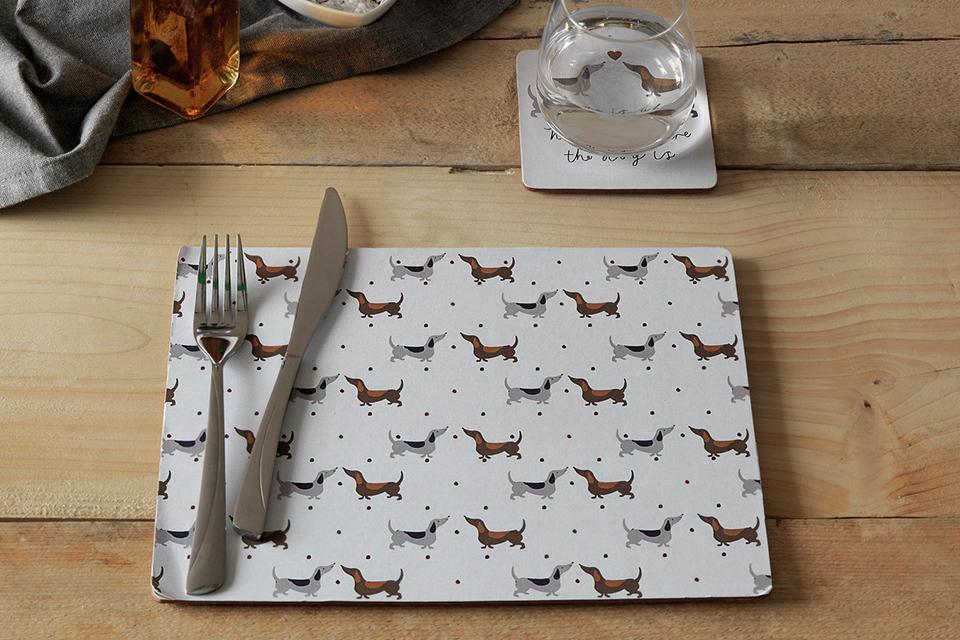 2. Placemats and coasters
Placemats and coasters are a must have for any dinner gathering. Why not choose a matching set to complete your theme?
3. Dinnerware
Our dinner sets come with everything you need for serving and dining. Most sets come with main plates, bowls and side plates – the only thing for you to decide is how many of each you want.

Whether it's an intimate tea for two, or you're squeezing the family in for Christmas, we've got sets to suit all numbers.
4. Cutlery
The cutlery is an essential party of any dinner party. There's a range of designs available, from simple and sleek to quirky curves, handles and finer finishes. Similar to dinnerware, we have cutlery sets with 2 to 12 place settings.
5. Glasses
If you know the drink will be flowing, make sure you've got the glassware you need. Tumblers, wine and water glasses and beer glasses are essential – but you could also invest in some champagne flutes, latte glasses or drinking goblets.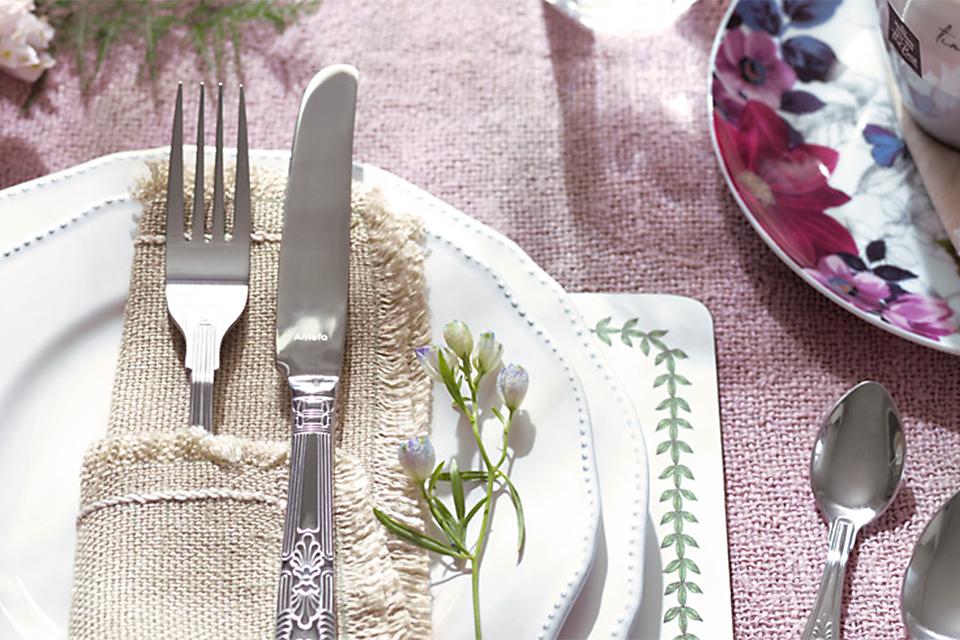 6. Centrepieces and finishing touches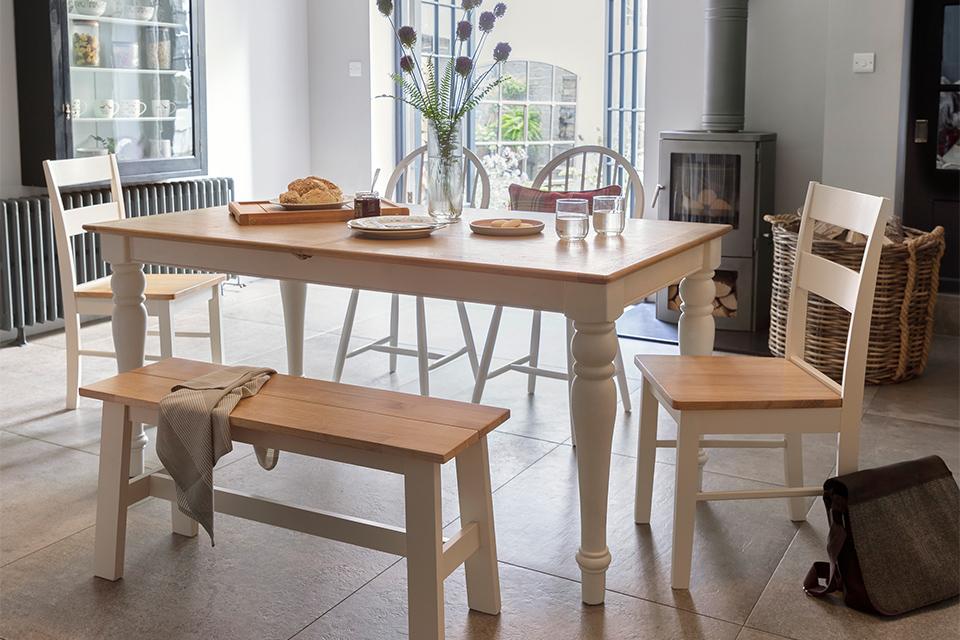 Choosing a dining table
As well as the table setting essentials, you want to make sure you've got the table to match.

Extendable tables are a popular choice if you're in need of more space for special occasions – without giving up room every day.

Shop all dining tables

Looking for something more specific? Check out our dining table buying guide to find the best one for your dining.
More help and inspiration
Why buy at Argos?