Stocking fillers
Our Christmas stockings are empty!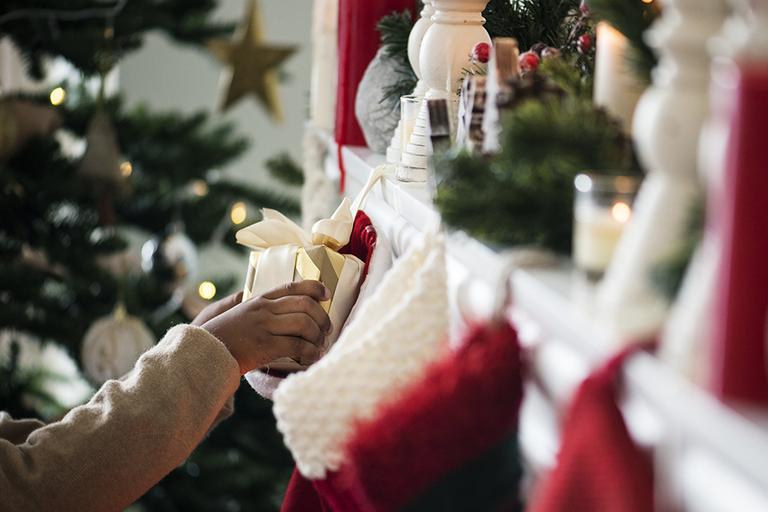 Christmas may be over for another year, but you can still treat a friend or loved one to one of our great gifts. Whether it's a birthday, anniversary, baby shower or wedding, we've got something for every occasion.
Find the perfect present
More gift inspiration
Why buy at Argos?
Stocking filler ideas
Not only do Christmas stockings look great by the fireplace but they're also a great way to add a little extra sprinkling of magic to Christmas Day. Aside from the big boy Christmas gifts sitting under the tree, Christmas stocking presents are the perfect opportunity to give your loved ones fun and useful bits they may need. If your stockings are looking a bit thin and you're after some great products and inspiration, then you've come to the right place.

Stocking fillers for little ones
Whether you're shopping for a baby, toddler or teen, we've got fun and exciting stocking fillers to put a big smile on their cute faces (even the moody teenagers). Check out our little gifts for kids, a wide selection of fun sized toys that will fit perfectly in your kid's stockings. Choose from amazing gifts from top brands like LEGO, Chad Valley and K'NEX toy sets for the creative kids with big imaginations. Our Barbie dolls, Disney princesses and LOL Surprise dolls are great for those who love a bit of role play. Or choose from our Marvel, Paw Patrol and Peppa Pig figures to surprise them with their favourite TV characters.

Stocking fillers for everyone
Christmas stockings are not just for the little ones to enjoy, everyone can get involved in the mini gift giving tradition. We've put together a fantastic collection of small gifts for everyone. Whether you're stuck for a specific gift for the mystery name you've drawn, we've got a wide selection of secret Santa gifts to find the perfect present. Or you might want to spoil the special someone in your life with a bigger present, our Christmas gifts range is the perfect place to browse.

Creating the perfect stocking display
Create a wonderful fireplace display with our twinkling Christmas lights and for a real air of magic, add a beautiful Christmas garland for a truly traditional touch that will have your fireplace looking like it's come straight out of a Hollywood Christmas movie scene.