Christmas stocking fillers
Our stocking stuffer ideas will help make Xmas morning extra exciting for children and adults.
Shop stocking filler gifts
Christmas stocking fillers.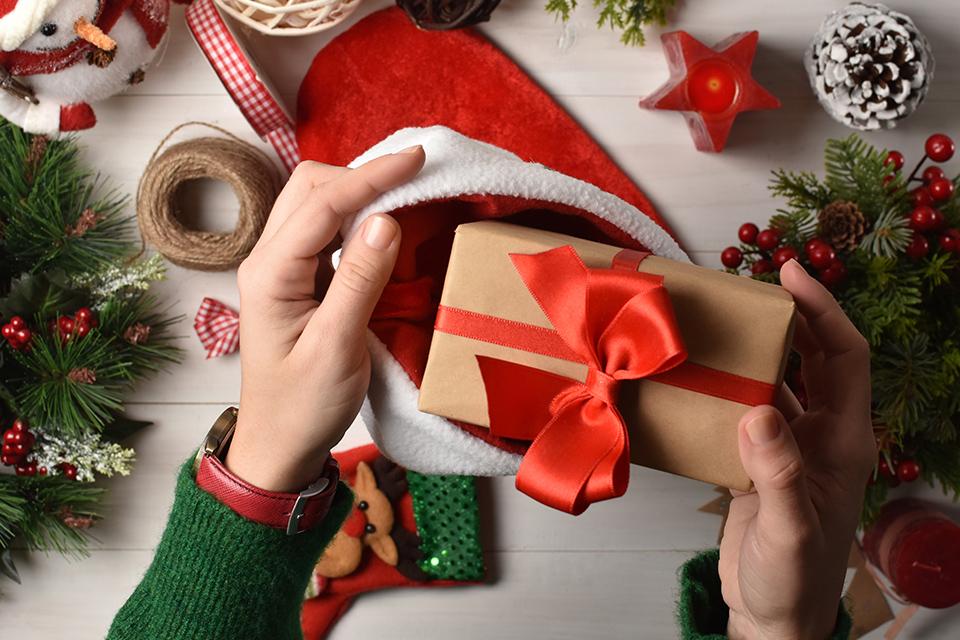 What goes in a Christmas stocking?
For most families, hanging a stocking up on Christmas Eve is a beloved annual tradition. But what do you put in these sock-shaped bags? Here's a list of our top picks:
Need more inspiration? Check out our gift tips below.
Stocking fillers for kids
Top up their stocking with these pressie ideas for babies, tots and teens.
Ideas for babies
Don't let baby miss out on all the fun. Little ones may be too young to fully appreciate the joys of Christmas, but that shouldn't stop you from gifting them something special. Stuff a small stocking full of soft toys and cute clothes for them to wear - maybe even a little Christmas outfit?
Ideas for toddlers
If you have toddlers, things like stuffed animals, bath toys and building blocks are sure to go down a treat. Look for small toys and games that they can play with throughout the year - not just at Christmas. Books also make great fillers, especially ones with a festive theme.
Ideas for big kids
With older kids, it's best to choose gifts that tie into their interests. Think about something they're enthusiastic about - whether it's clothes, board games, tech gear, or a particular activity that they enjoy, and pick your stocking fillers accordingly.
Stocking fillers for adults
Gift ideas for the grown-ups in your life.
Ideas for men
Show him you care with a stocking stuffed with gifts that are big on sentiment. From socks and slippers to grooming gifts and gadgets, there are countless options to choose from. If they're a bit of a coffee nut, you could treat them to a travel mug or one-cup cafetiere.
Ideas for women
Whether she's a foodie, fashionista or fitness fanatic, there are an array of great gift ideas for you to pop in her stocking. From beauty essentials and skincare sets to little luxury gifts and thoughtful surprises, there's pressies for all tastes and budgets.
Gadget gifts
If you're stuck for ideas, then you can't go wrong with a gadget gift. Not only are these fun gifts to give, they're also surprisingly useful. Take your pick from the latest gizmos and tech stuff, ranging from phone accessories and power packs to gaming gear and travel items.
More ideas for stocking stuffers
Still looking? Try these ideas for stocking stuffers.
Traditional stocking fillers
Want to go traditional with your stocking fillers? Then include a bag of chocolate coins, some nuts, a candy cane and a selection of small toys and games. Oranges and apples are also classic stocking stuffers, so add these too.
Funny stocking fillers
As Christmas is the jolliest day of the year, why not stuff their stocking with gifts that are a little silly? These gag gifts can take the form of novelty socks, a jokey mug, or even a cheeky party game. Regardless of what you choose, it's sure to get a giggle.
Stocking fillers for under £5
Filling a stocking doesn't have to be expensive. In fact, there are loads of great gifts for under a fiver that you can pad out a stocking with. Mix these budget pressies with some sweet treats for a festive stocking that's super pocket friendly.
More Christmas inspiration
Why buy at Argos?