Explore STEM learning. From mechanical and maths toys to science and construction kits, here's everything to start their learning journey with a dash of fun. The perfect gifts for every occasion.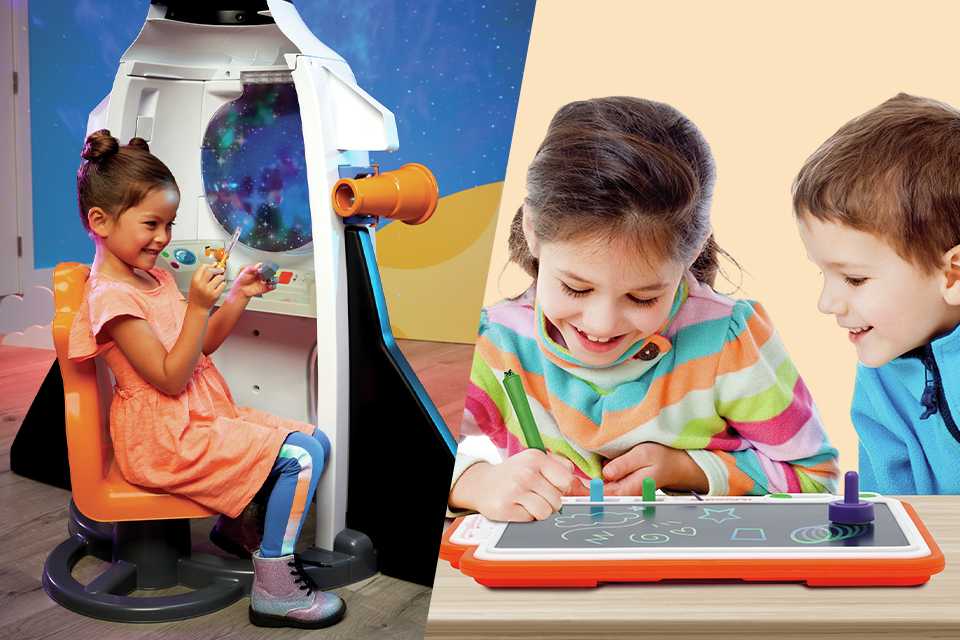 STEM stands for Science, Technology, Engineering and Maths. STEM learning encourages children to discover more about these subjects through fun, engaging and practical play.
And watch out for STEAM – it's STEM but adding in the Arts. Creativity is vital for every child, so STEAM includes art and craft, design, music and other performing arts.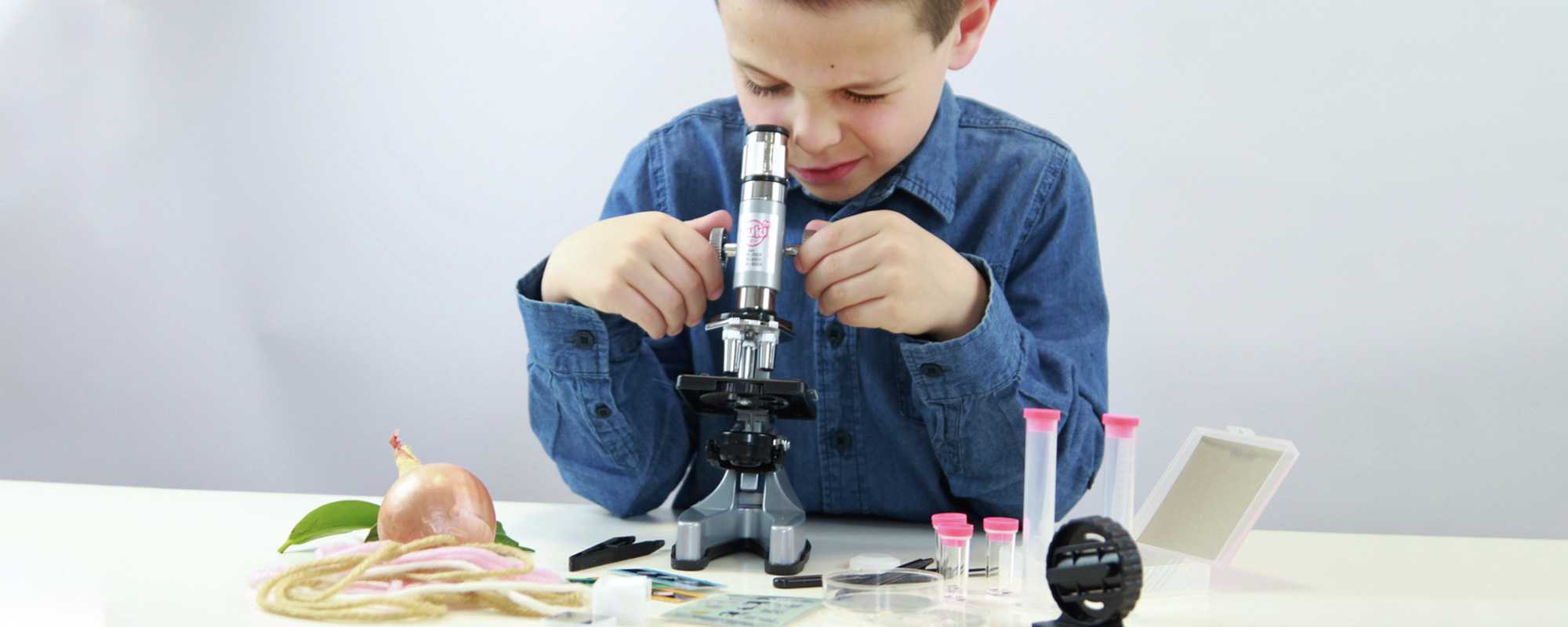 Science made simple
Experimenting with science is fun! Explore our science kits and sets to get your kids learning the playful way. From chemistry and biology kits to astronomy toys and telescopes, we've got STEM toys for all the sciences.
Kids' laptops and tablets
We have a range of laptops and tablets made specifically for kids. Featuring only child-friendly apps, they can encourage e-learning and interactive play.
Electronic toys and robots
Have an ever-curious child or a tech-savvy tween? Give their imagination a boost with these electronic toys and robots. From sing-along toys to interactive robots - joy is just a switch away.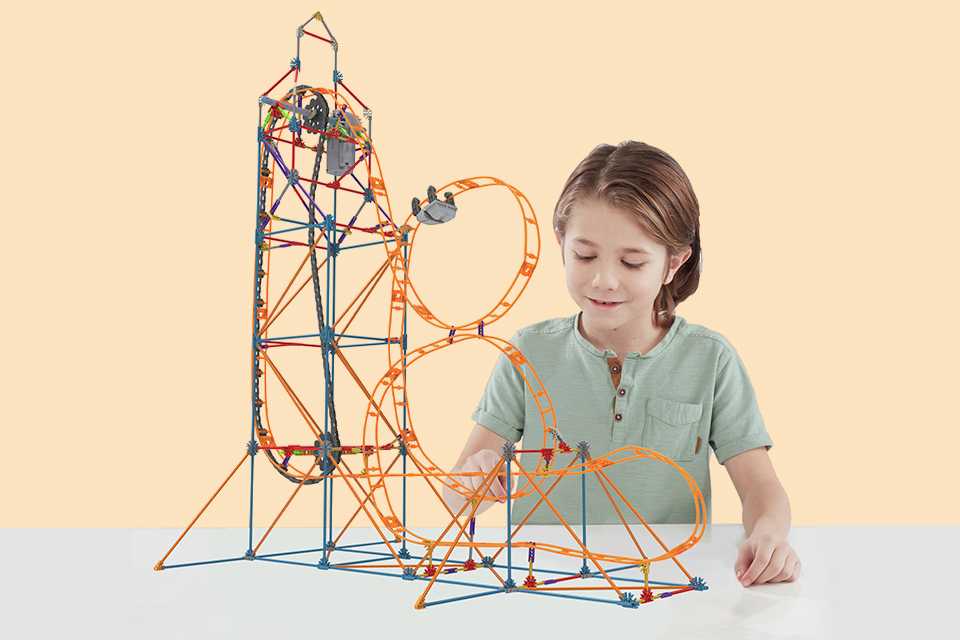 What is engineering?
Engineering STEM toys help kids explore machines and structures, like cars, planes, robots and buildings. Great for introducing practical and problem-solving skills while encouraging creative thinking.
Building and construction toys
Sets to build, create and innovate
Architects in the making? Play with building pieces to assemble structures and vehicles, or create a roller-coaster marble run. Pick from a range of brands like Mega Bloks, Meccano, VTech and K'NEX to help elevate their ideas.
LEGO®
The bricks for the builders of tomorrow. LEGO® have a huge range of construction sets, from vehicles and dragons to super heroes and towers. Plus, there's a LEGO® set for all ages. Discover LEGO® DUPLO for babies and toddlers and LEGO® 4+ for younger builders right up to LEGO® Technic for older kids.
Vehicle engineering kits and gaming
Vehicle building
Machines, engines and everything in between. Let your little engineers explore their love of cars, planes and all types of vehicles with these building kits, learning along the way.
Minecraft and virtual engineering
Learning isn't limited to physical toys. Minecraft and games like it offer a vast, open-world virtual playground for limitless imagination. Players have full freedom as they learn to build, engineer and explore their way through the game's infinite world.
Arts and craft kits
Whether you're looking for something for your DIY enthusiast or simply want to get your kids creatively engaged, these arts and craft toys will enrich their artistic skills.
Role play and dressing up
Great for developing emotional and social skills, role-playing and dressing-up toys bring a touch of magic and creative thinking to playtime.
Musical toys
Sounds, rhythm, pattern and repetition - musical toys help improve listening and motor skills while nurturing your little one's talent.
Maths is a key learning area that's closely linked with the other STEM subjects, so finding fun ways to build a child's confidence in counting, telling the time and problem solving will help support them in science, technology and engineering subjects too.
Counting
Building blocks and colourful toys help toddlers and younger children with counting numbers, adding and taking away. Think early maths and countless hours of fun.
Telling the time and measuring
Help your kids understand height, weight, volume and time in no time. Teach measurements the fun way with interactive clocks, kitchen role-play, height charts and more.
Shapes for kids
Little hands, big learners. Help your kids learn patterns, shapes and colours. Shape sorters and fun puzzles are perfect for developing hand-eye coodination and visual skills.
Learning can most definitely be fun at Argos. No matter what age your child is, we've got educational and creative toys that will get them thinking, learning and developing skills while playing and having fun. Electronic learning toys are an exciting way for young children to learn everything from basic shape and colour recognition to phonics, reading and maths. Packed with interactive games and challenges these toys can help your pre-schooler build a great foundation before they head off to school. There's more to learning than sums and spelling though. A creative outlet is vital for any child and you can help them unlock their creativity with our musical instruments or creative games.

For budding scientists why not treat them to a chemistry set so they can carry out experiments in the kitchen and around the house? The sets come with everything they need to start learning fascinating facts about the world around them.

As the toys begin to mount up, make sure you get an extra toy box or two to make sure everything is safely stowed away and ready for next playtime. We have toy boxes emblazoned with characters like Peppa Pig, and even ones that double as a bench, making them ideal for the living room as well as their bedroom.