How to create a home office in a small space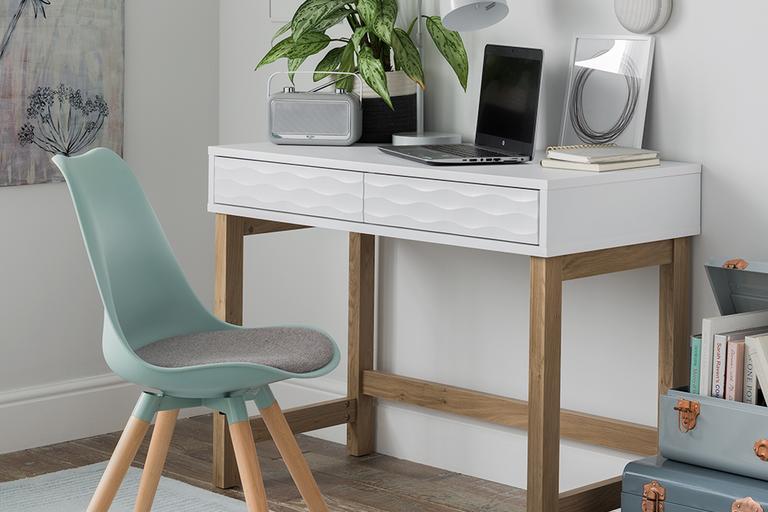 Smart solutions to make small scale workspaces...work
When space is at a premium, the idea of a home office may seem like a luxury - but it is possible. The secret is seeing spaces differently. With a bit of planning, that unloved under-the-stairs alcove or dark and dingy bedroom corner can become your new working-from-home workaround. We'll show you how...
The sideboard to study switch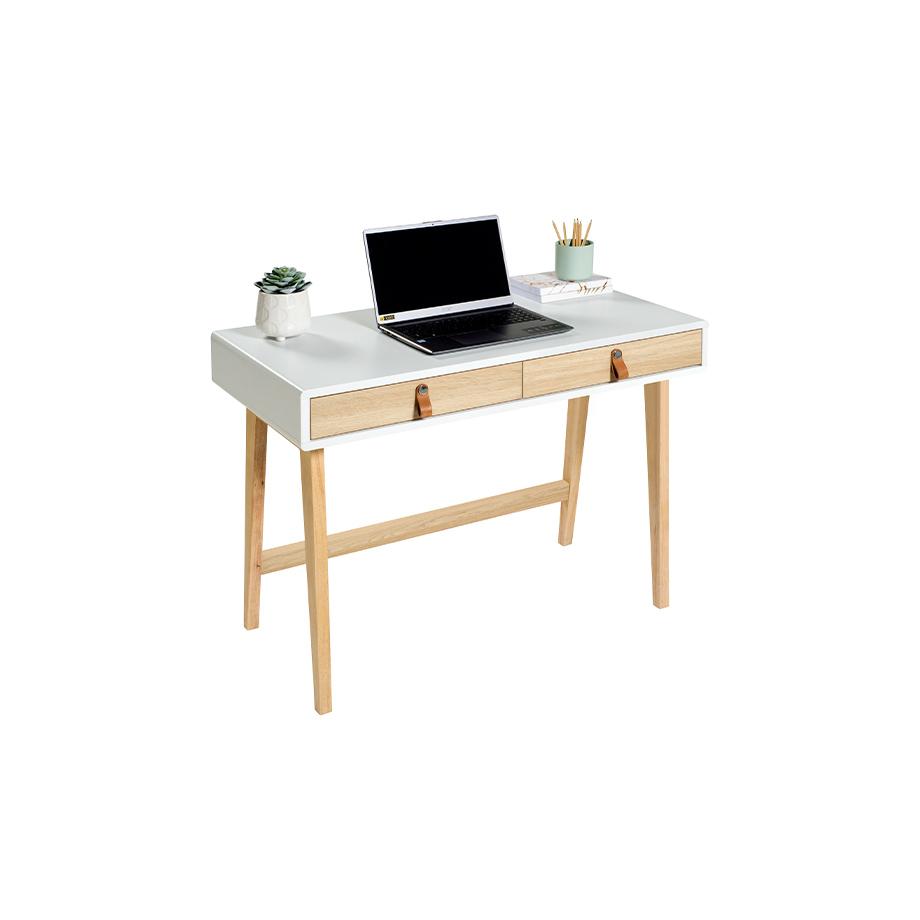 Double up what you use your desk for
Multifunctional furniture should be your go to - something that works as a desk but doubles as a stylish piece of storage when you've clocked off. In this pintsized pad, our Scandi-inspired Copenhagen desk can moonlight as a dressing table - smart eh?
Make use of vertical space
Add open shelving above the desk space to help keep your worktop clutter-free, with notebooks and stationery in easy reach.
Dining-to-desk chair
It's not just the desk that doubles here - this cushy-number is actually part of a dining set. Folding chairs are also a good shout if you've not got the space for a permanent office chair.
Illuminate the space
Adding lots of lighting is especially important if you're making use of a tucked-away nook. A desk lamp lets you direct the light exactly where you need it.
Keep organised
When your study space is on show in your home, it's even more important to keep that clutter from taking over. Invest in storage baskets and notice boards to keep things neat.
The reading corner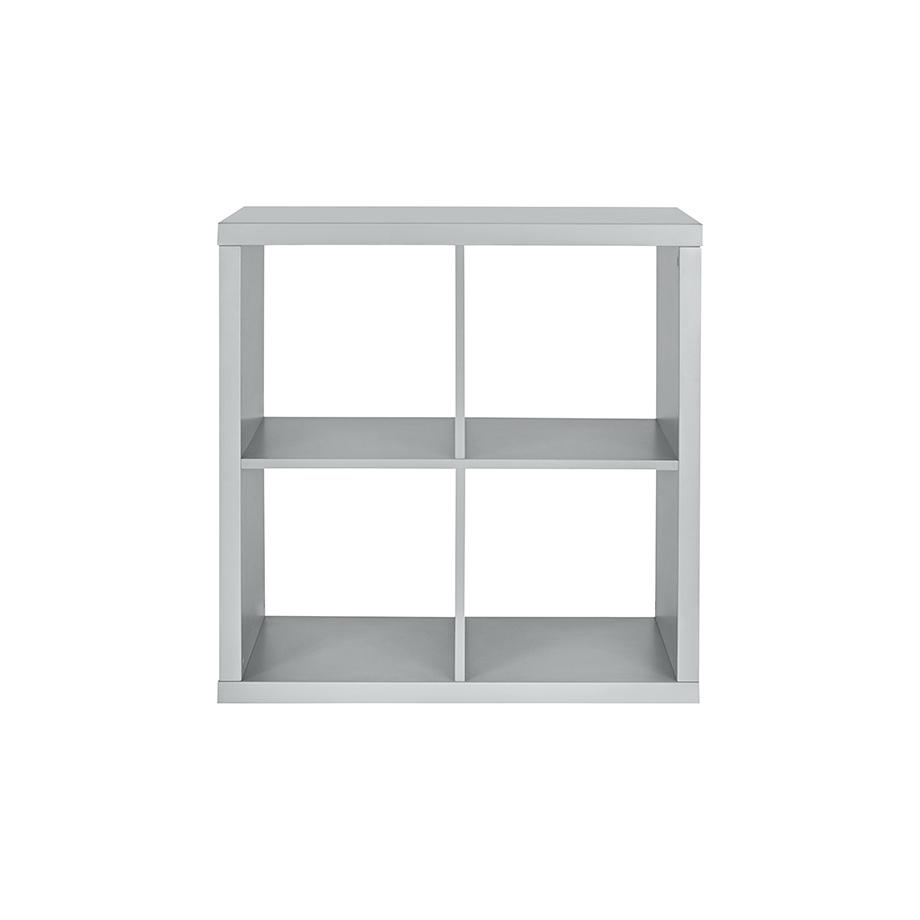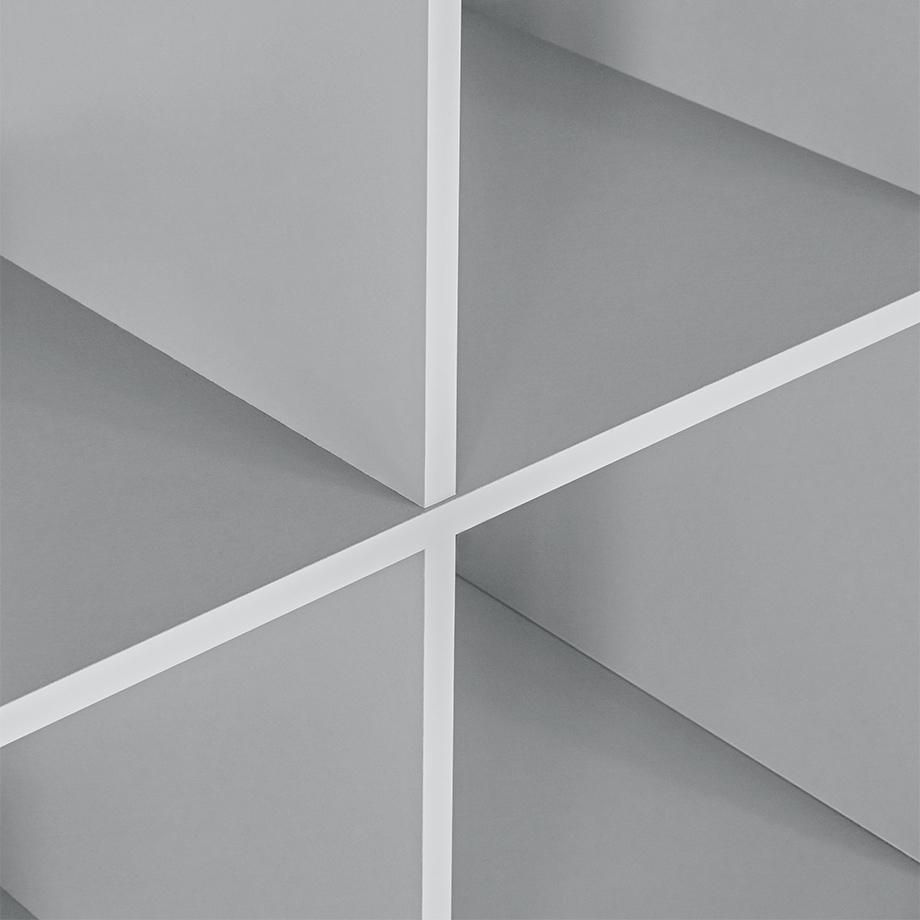 For when you don't need a desk
Sometimes working from home doesn't require a desk. You might just need a quiet space to read, take a call or collect your thoughts. A comfy chair is a priority here – we've popped ours next to a handy cube storage unit.
Small space study essentials
More inspiration
Why buy at Argos?