Kids sharing? Here's how to make it work
Go from cramped to creative with these simple switch-ups.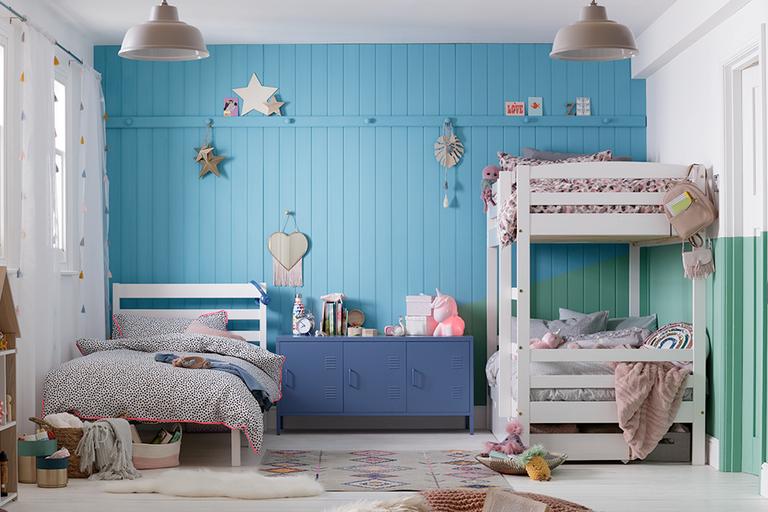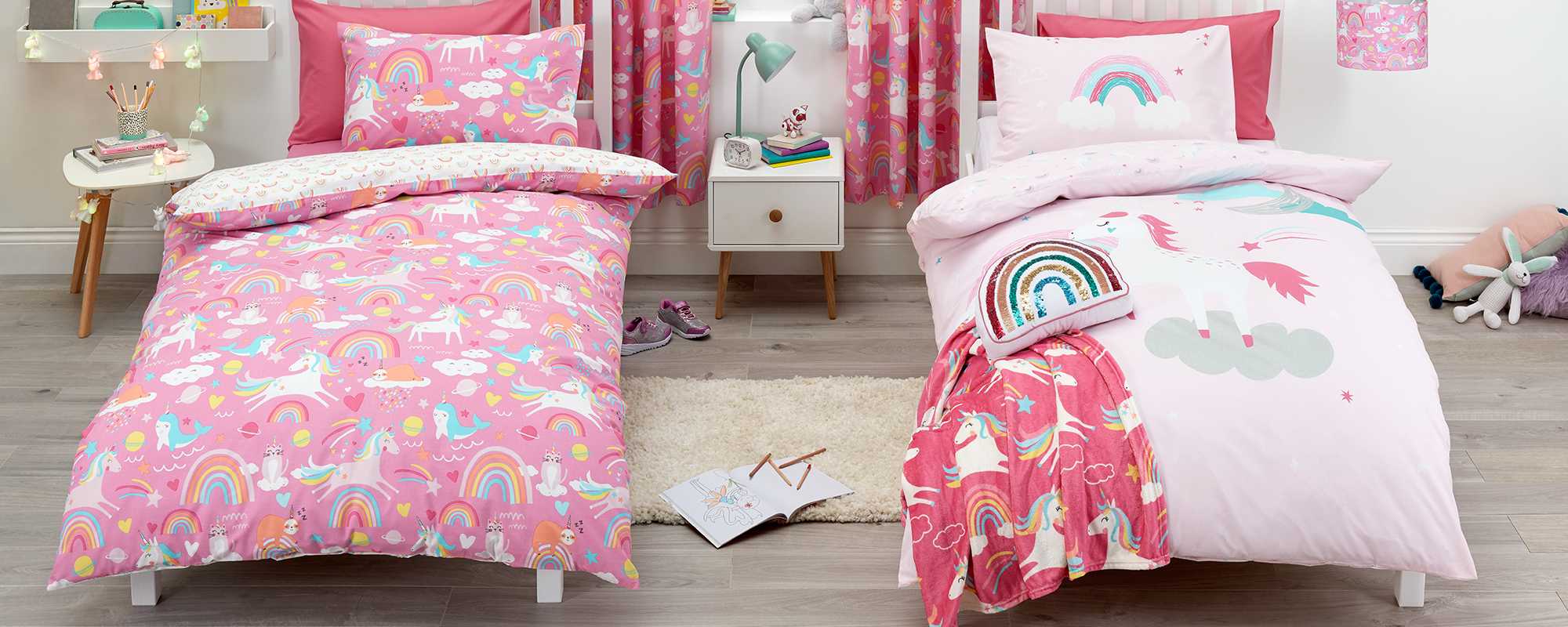 Double? No Trouble
Siblings love sharing, right? Um, wrong! Clear out some space and uncramp their style with our clever shared bedroom ideas.
Save space with bunk beds
A quick fix to creating more floorspace – raise their beds. They can use the frame for hanging bedroom essentials, and bonus underbed storage for everything else.
Seek out storage they can share
Swap out individual pieces and opt for multifunctional furniture to save some space. Longer or taller pieces offer more compartments, so kids can share whilst having their own storage spots too.
Create pockets of privacy
Having a spot for studying, relaxing and getting ready is a big part of a room. Use chairs, shelves or desks as an easy way to divide space into different zones – creating the illusion of several rooms in one.
Let them personalise their space
Key to having happy bunk buddies is making parts of their shared space feel like their own. Add a splash of paint in their favourite colour or use stickers and wall art to reflect their interests. Different duvet covers is an easy update if you want them to make their mark without actually leaving a mark.
Top tips to dodge fallouts
Swiftly stop any squabbling, with these simple solutions...
Let them label their storage
Whether they're labelled or colour coded boxes, there's no arguments if everything has its own spot.
Choose beds with a little cover
Just enough for a little bit of privacy. And a space they can personalise with their own home comforts.
Create chill-out zones
Add beanbags, cushions and stylish storage for their books or gadgets – everyone needs a bit of 'me time'.
More inspiration
Why buy at Argos?