Need help choosing the right scooter for your kids? Here's everything you need to make the right choice. From the health benefits of scootering to the different types available, plus some top tips on how to scooter safely. Whatever you need, we've got you covered.
What are the benefits of scooters for kids?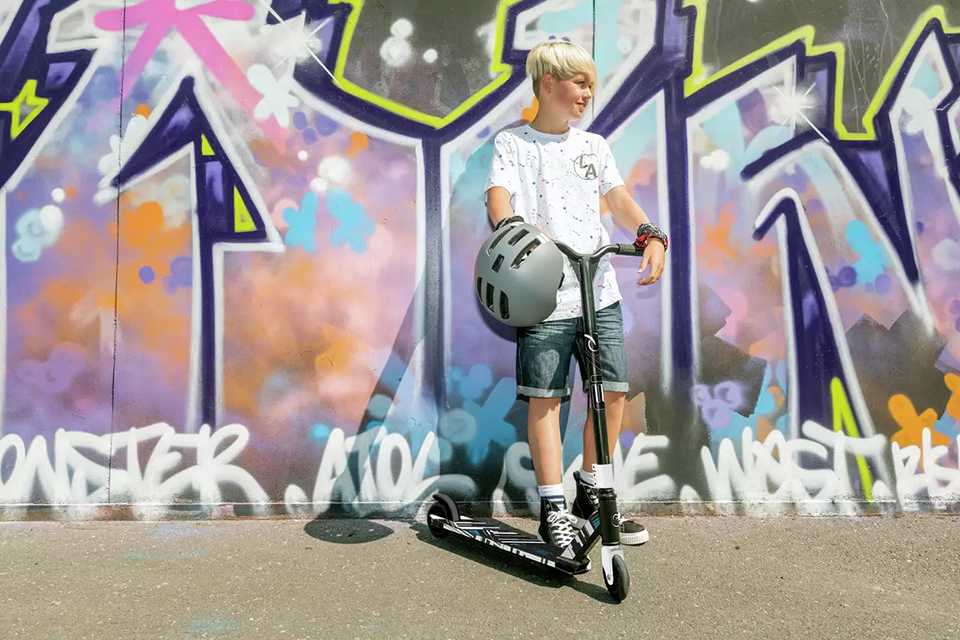 Scooters get kids moving!
Whether your child gets out and about on 2 or 3 mini wheels, a scooter will get them burning off energy, out in the fresh air, and building confidence with their friends.
Scooters make getting to school more fun.
They help kids stay active and burn off that extra energy.
They also help kids develop balance and motor skills.
There are scooters for every age, from 3-wheelers for younger children to 2-wheeled stunt scooters for experienced teens.
Pick foldable scooters if you need something that's a breeze to carry and store (and that fits in the car easily!).
Some scooters have flashing lights for night-time dazzle.
Many scooters have height-adjustable handlebars so that they grow with your child.
And they're not just for kids. Scooters are also really popular for older teens and adults too. Great for families to ride together, and a smart way to get to work and exercise.
Different types of scooters
Ready to enter the world of scooters? Let us help you select the right one for your needs. While multi-function scooters and 3-wheelers are great for beginners, 2-wheel and stunt scooters are just the thing for your young daredevil. Looking for a comfy ride? Then choose a big wheel scooter. Or go for a folding option if you need to pack up and carry your scooter between rides.
Riding scooters safely
Ready to scoot? The best places to ride a scooter are parks, private gardens, driveways and specially designed skate parks.
Before they start, is their safety gear on? Helmets, knee and elbow pads cushion any falls and protect them from injuries. A kid's bike helmet is fine – they are all tested to the same CE or UKCA regulations.
Make sure they're not wearing any loose clothing that could get caught in the wheels. And they need proper shoes that cover their toes - not sandals or flipflops ideally.
Regularly check any adjustable features like handlebars and brakes to make sure they're correctly tightened. And keep an eye out for any damage.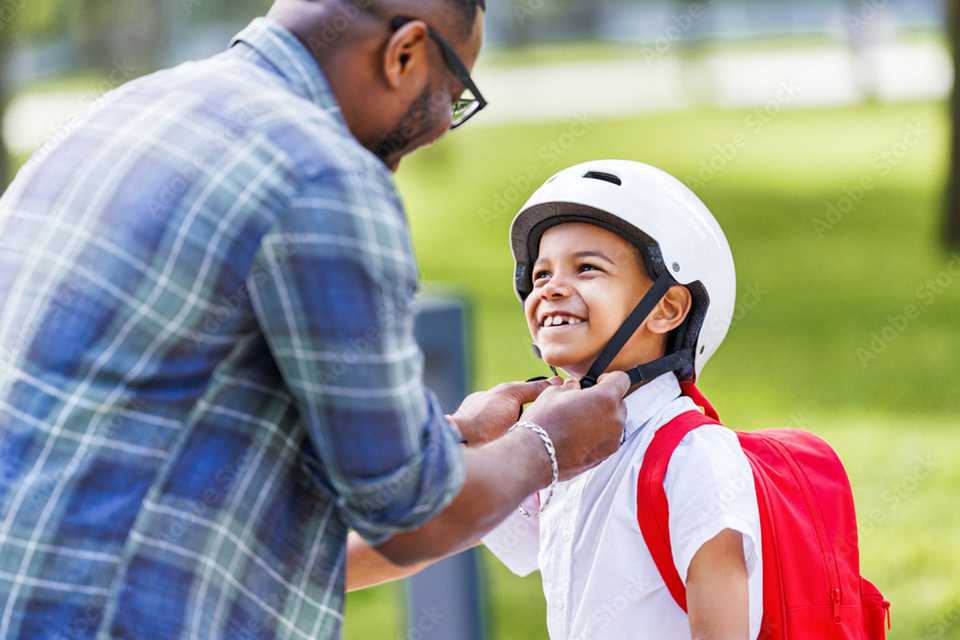 Fitting a child's helmet
Step one - Start by measuring the circumference of your child's head. Place a soft tape measure around the largest part of their head – above their ears and about an inch above their eyebrows.
Step two – Once you've found the correct helmet size, make sure it fits snugly on your child's head. The helmet should sit low on the head with the front about two finger widths above the eyebrows.
Step three – Next, adjust the side straps of the helmet so that they sit snuggly around your child's ears in a V shape. This keeps the helmet secure on their head.
Step four – It's now time to buckle the chin strap. The chin strap should be tight enough so that no more than one finger is able to fit between the chin and the strap.
Step five – Now that the helmet is on, check that it fits comfortably but not too tightly and doesn't obstruct your child's vision.
Electric scooters and other scooter ideas
Power up with an e-scooter. Or, bring the skate park to your home with these skate ramps, perfect for mastering jumps and tricks. They make great gifts too!
FAQs about kids' scooters