Use up and down arrows to review and enter to select. Touch device users, explore by touch or with swipe gestures.
Why should I buy a sat nav?
Sat navs are the perfect travel companion. No matter how obscure your destination is, as long as your maps are fully up to date it should get you there with ease. It will also find you a route that suits you best, be it the fastest, shortest or avoiding motorways. Some sat navs even come with some helpful extra features, from traffic updates to speed camera alerts to make your journey as stress free as possible.
Sat nav maps - how to choose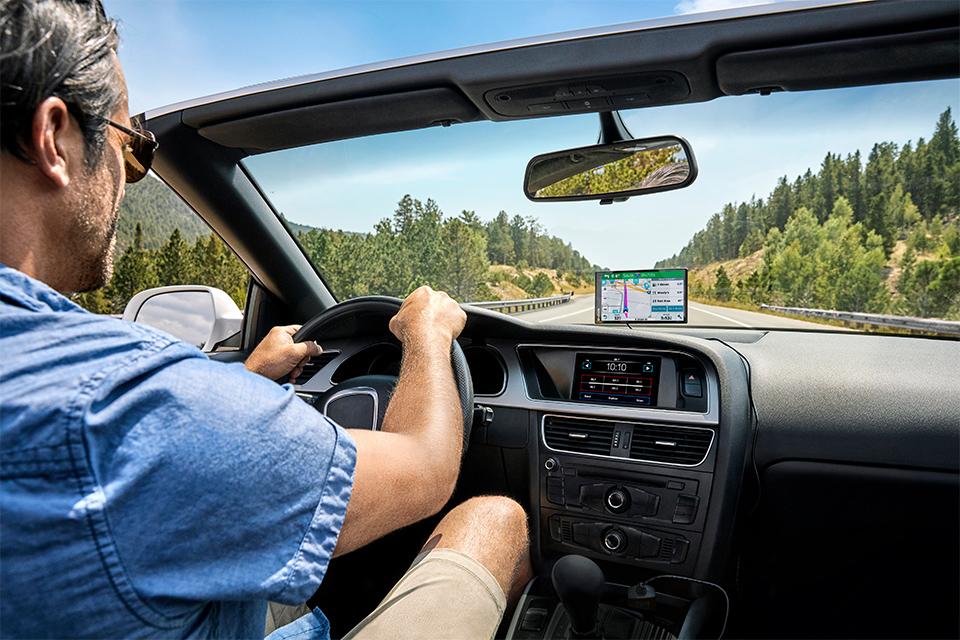 Choosing the right maps for your sat nav
Each GPS sat nav comes with a selection of maps, either pre-installed or ready to download.
Not all sat navs have a large storage memory, so maps may need to be downloaded when you need them. Additional maps are usually available for a small fee.
Map locations tend to be split into 3 areas, UK & Ireland, Europe and World, so make sure you get one that includes maps of where you intend to use your sat nav.
Key features
Traffic updates
You connect your sat nav to your phone using Bluetooth and get live traffic updates. Some models have a SIM card, so you can get live data without a mobile.
3D mapping
3D helps you visualise where you're going. This is very handy when directions get complicated, like when you're travelling through junctions with lots of exits.
Lane guidance
Lane guidance shows you which lane you need to be in when you're travelling through a junction.
Speed camera alerts
Download camera locations before you travel, or get live updates via your phone using Bluetooth.
Points of interest
You can download map updates which can highlight anything from restaurants and car parks to historical sites and nature reserves.
Voice command
You can just speak instructions direct to your sat nav, rather than having to stop the car or ask a passenger to enter the info manually.
Eco route
This calculates the route to your destination that requires the least amount of fuel.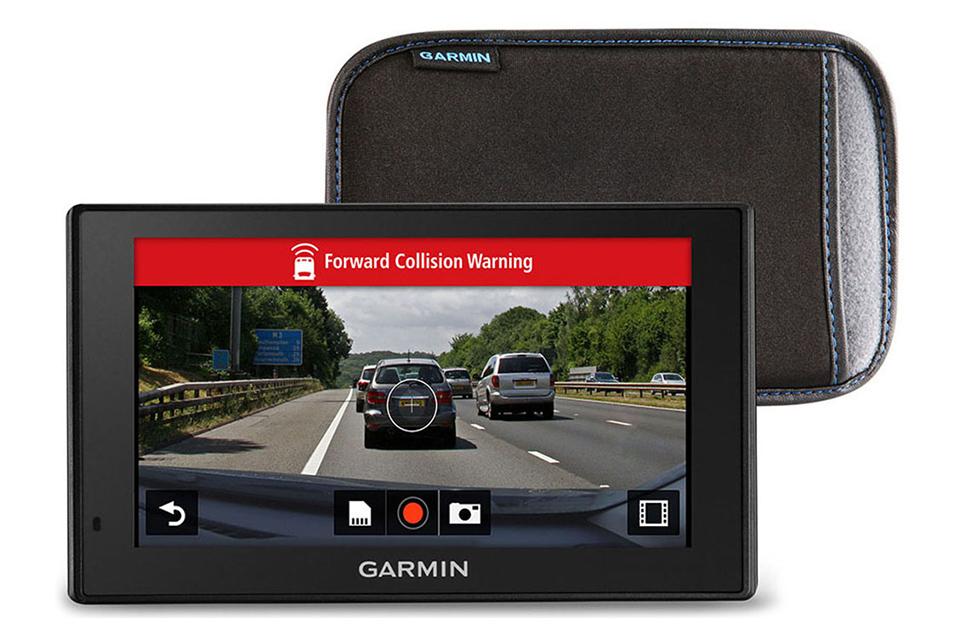 Driver assist
These systems provide safety alerts if you are at risk of an accident, such as when you're driving too close to another car.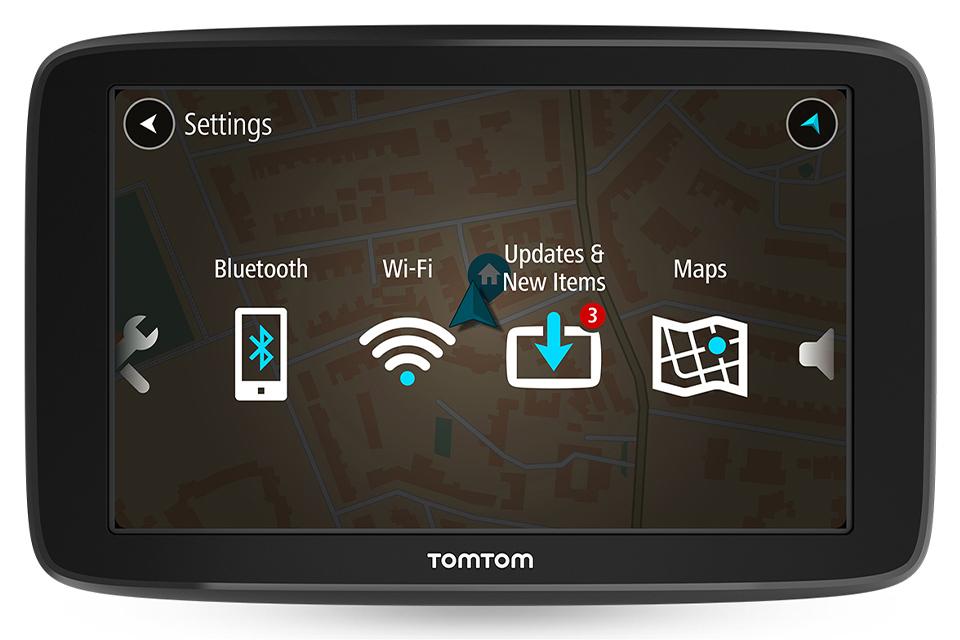 Updates for your sat nav
Most sat navs come with free lifetime map updates. Updates can be downloaded from the manufacturer's website and installed via a computer, or direct to the sat nav if it's Wi-Fi compatible.
Sat nav specifications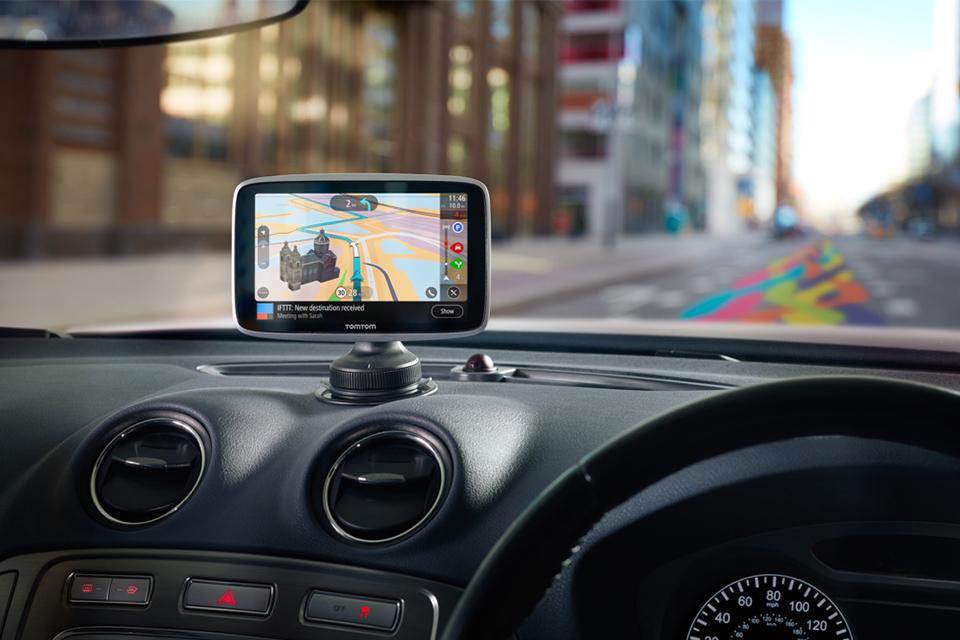 Screen size
Sizes from 4 - 8.9 inches are available. Larger screens are easier to read and have more room to use the touchscreen, but take up more space. When not in use you should protect the screen with a sat nav case.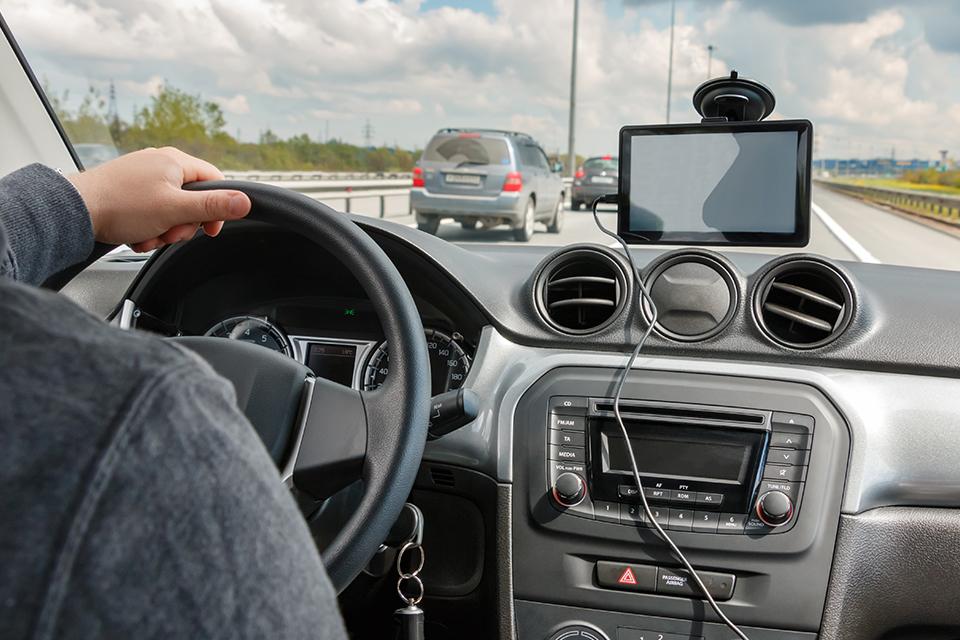 Battery life
Sat navs are usually powered by a cable that plugs into the cigarette lighter in your car. They can run on a battery, but only for a couple of hours.
Storage
Many sat navs have space for an additional memory card, which will give you more space to store maps and information. Extra is particularly useful if your sat nav includes a dash cam.
Mounting your sat nav
Sat navs can be mounted to your windscreen or a dashboard using a suction cup, or be clipped to one of your air vents.
Connectivity
Bluetooth
Connecting your phone to your sat nav gives you access to live traffic updates and other information, like Tripadvisor reviews. Plus you can make hands-free phone calls.
Wi-Fi
Wi-Fi allows you to download maps without a USB cable or removing a memory card. You can also download maps from any Wi-Fi hotspot on your journey.
Truck sat navs- understanding sat navs for HGVs
What are truck sat navs?
Truck sat navs are different because they take the length, width, height and weight of your vehicle into account when planning your journey.
This will help you avoid low bridges and restricted roads. They can also help you to find places where you can park your vehicle overnight.
Driving inspiration
Why buy at Argos?