Use up and down arrows to review and enter to select. Touch device users, explore by touch or with swipe gestures.
Rug buying guide
Rugs can be used to add style, practicality and comfort to the home. Use our guide to find the right rug for you.
Shop all rugs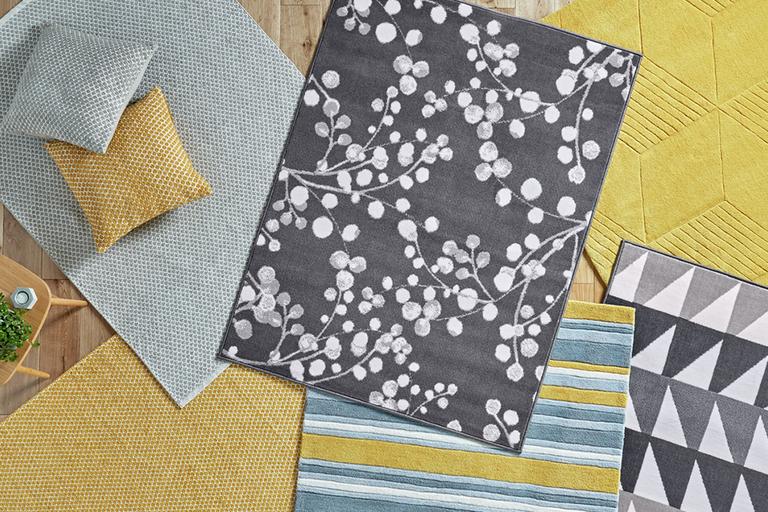 Jargon buster
Let's lay down the terminology...
Pile: If you were to stroke a rug, you'd be stroking the pile. The longer the pile, the shaggier the rug.
Hand-made: Part of the rug is crafted by hand. It doesn't necessarily refer to the whole rug - machines may be used for some parts of the process.
Hand-tufted: A popular and affordable method of making a rug where yarn is stitched onto a backing and fixed in place by a layer of durable material.
Hand-carved: Describes a technique where the pile of the rug is cut to different levels to produce a decorative pattern.
Heat-set: A heating process that can be applied to the synthetic material polypropylene that creates the appearance and texture of wool.
Choosing a style
A good place to start is by considering whether you want a plain or patterned rug as this will narrow down your choice of material and finish. If you're really stuck on what style you want, we've picked out a few rugs that best fit with popular decor themes.
Plain rugs
Plain doesn't mean boring. A block colour makes a texture stand out and opens up a few more material options, like shaggy and sheepskin.
Patterned rugs
Whether you go for a traditional rug pattern or a more contemporary rug design, they'll create a focal point and are a quick and easy way to transform the look of a room.
Modern & glam
Love the luxe look? Champagne, blush and mink are key colours here, with equally opulent finishes like crushed velvet and faux fur.
Classic & country
We were channelling cosy country cottages when we picked out these lovelies. Neutrals or warming reds come to mind, and check prints of course feature.
Scandi & simple
Grey, mustard, more grey. Block colours and a few playful prints feature in our collection of rugs inspired by Scandinavian style.
Texture & materials
Material and length of pile will affect the look, feel and durability of the rug you choose.
Short pile/flatweave
Think of the texture of a flat carpet. Typically fibres are tightly woven or cut close. While they won't feel as luxuriously fluffy underfoot, they're easy to vacuum and very durable, making them a smart choice for high traffic areas. Patterned rugs will typically have a shorter pile so you can see the intricate designs.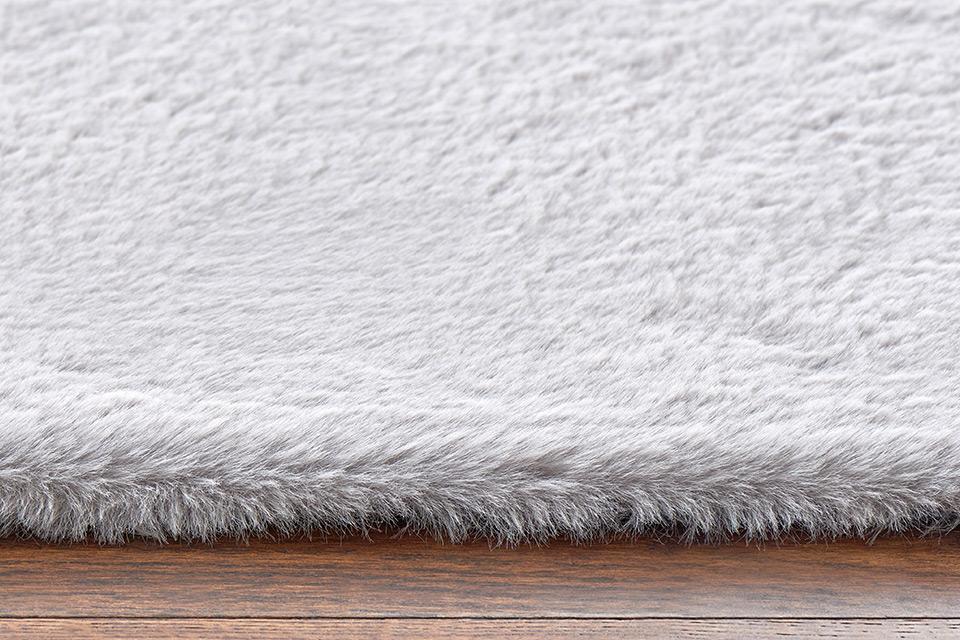 Medium pile/plush
A little extra length ups the plush feel, without entering the realms of shaggy. They'll be super soft underfoot but these longer fibres will be more susceptible to indentations from furniture legs, for example. We love using these under somewhere where you'll sit (sofas or bedsides) for a bare feet treat.
Long pile/shaggy
Uber indulgent shaggy rugs and faux furs fall into this category. The fibres are long and soft, which are great for human feet but a little trickier for paws (their claws might get caught). They can be harder to vacuum, so are not the best choice for high traffic areas, but they make an oh-so-cosy accent to a country snug or glam boudoir.
Synthetic materials
Polyester, acrylic, nylon and polypropylene are the main players here. Synthetic rugs are available in a wide range of styles and textures, and their durability means they're a great choice for high traffic areas.

Why they're great:
Wide variety of styles and finishes
Very durable
Shorter piles are especially easy to clean and wash, and great for allergy sufferers

Just consider:
They may not be as smooth as some natural fibres, but quality synthetic rugs will still be really soft underfoot
Natural materials
Cotton and wool can be used on their own, or combined with synthetic fibres like polyester for extra properties, for example to make the rug more easily washable.

Why they're great:
Very durable
Wool has excellent insulating properties, and will help make the room feel cosier
Natural texture and feel

Just consider:
These fibres tend to be very absorbent, so it can be trickier to clean up stains, especially cotton, and shouldn't be used in rooms that may get damp.
Rugs by room
Looking for a rug for a particular room? We'll help you find the right size, material and construction to suit the space.
Lounge rugs
The lounge is likely to be one of the busiest rooms in your house. To avoid wear, choose a durable material, like polyester or wool.
Bedroom rugs
You're likely to be walking around with bare feet, so texture is important. Soft rugs with a longer pile and shaggy effects are ideal for the bedroom.
Dining room rugs
For the dining room, pick a rug that's wider than your table, with decoration around the border, as this is the part that will be visible.
Hallway runners
Hallways tend to be high traffic areas where shoes may be worn, so pick a runner or rug with a shorter pile for a more durable and easy-clean option.
Kitchen rugs
Place easy-clean rugs or runners in the places where you tend to spend a lot of your time, for example by the sink, cooker or work surface.
Kids' room rugs
Rugs in kids' rooms are an inexpensive way to protect your flooring from food, toys, stray felt tip pens... Opt for colours or characters that match their decor.
Measuring for your rug
Measuring correctly for your rug makes ordering easy, and prevents taking home a rug that's unexpectedly too large or small. The dimensions of each rug we sell are shown in the product information.
Grab a tape measure...
...and some newspaper or masking tape, mark out the size of the rug you want to buy where you will position it. This lets you see how the rug will fit with the rest of your furniture. Clever eh?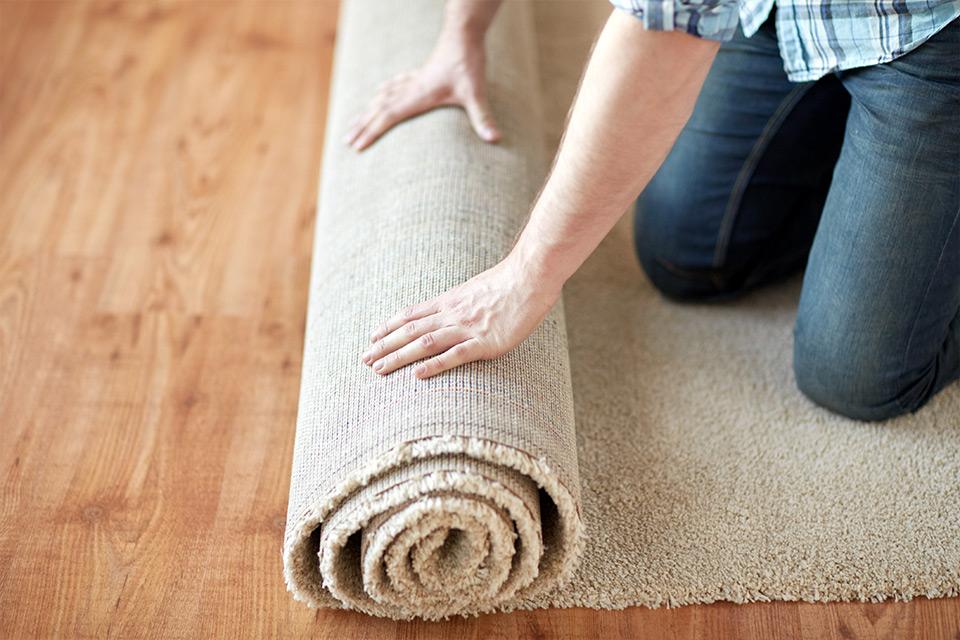 Most of our rugs come tightly rolled so it's easier for you to take home or have delivered. All you need to do is unroll and position in its new home.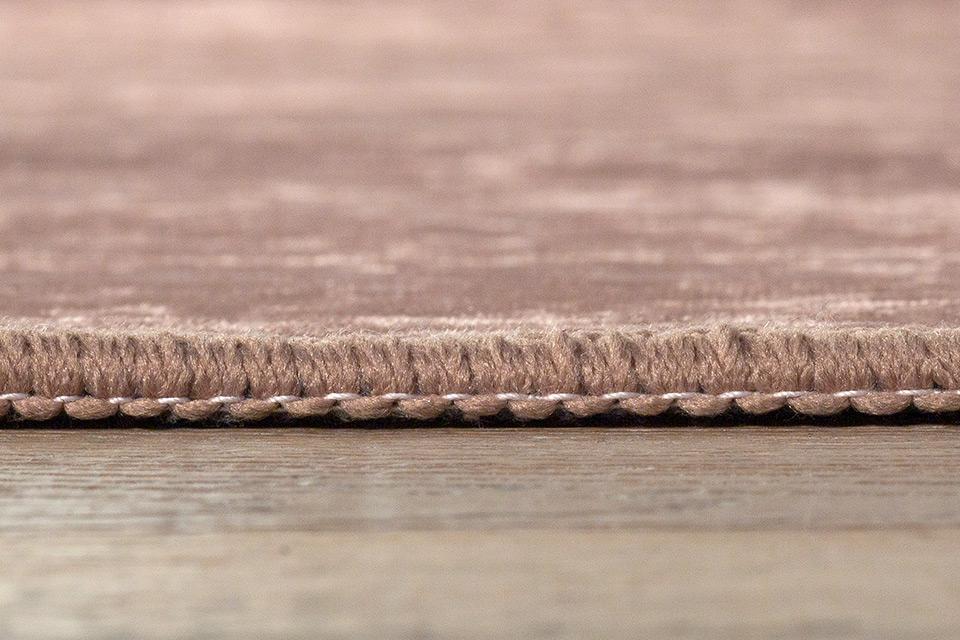 At first wrinkles and curling are to be expected. Smooth out as best as you can and leave for a day. The fibres will relax, leaving you with a perfectly presented rug.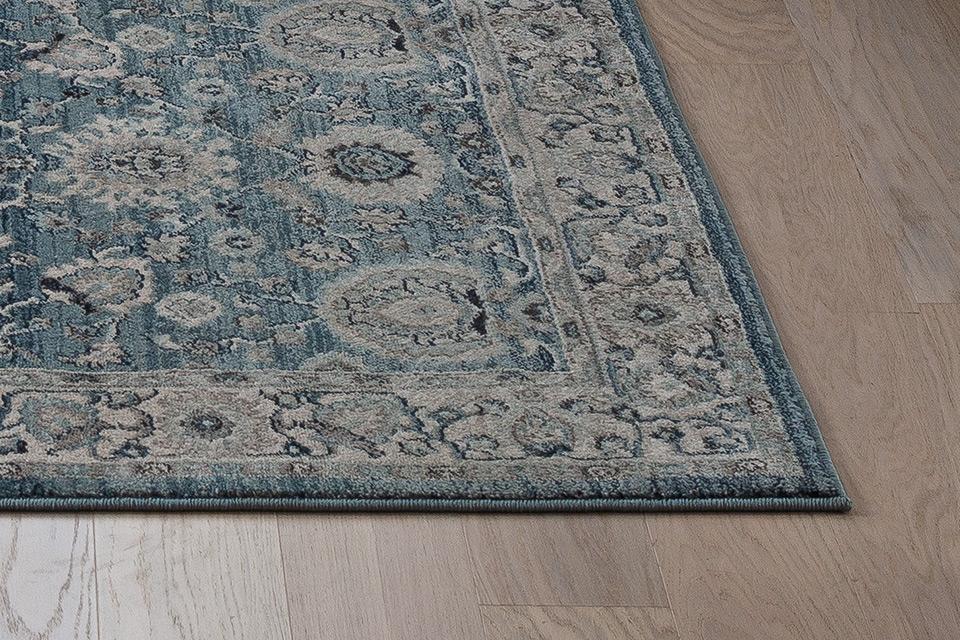 Corners still curling up? Fold them under for a day so that the curve is bent the opposite way. This helps the corners to settle in their place.
Rug backing
Many rugs have a non-slip backing sewn into them to prevent the rug moving on wooden flooring. Some woven rugs don't have a backing, but you can purchase a separate underlay to stop movement and wrinkling.
Why buy at Argos?