Buying a rowing machine
Whether you're an exercise newbie or full-time fitness fanatic, we'll help you find the best rower for your workout needs.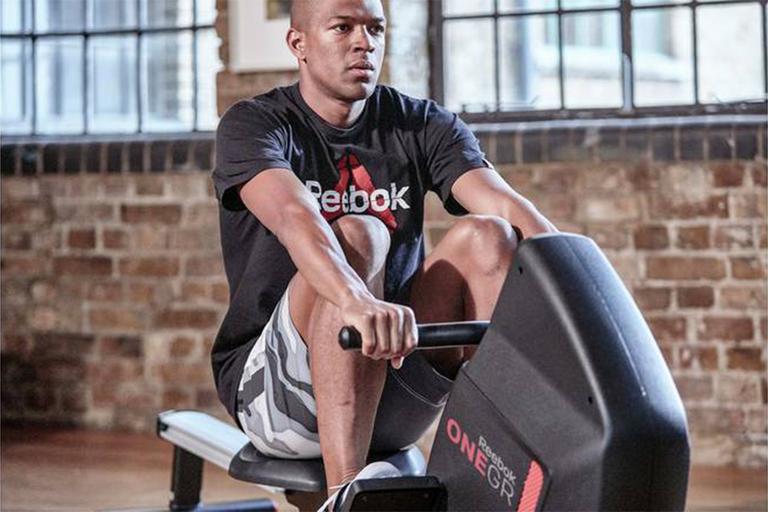 Rowing machine benefits
Rowing machines provide a full-body workout, engaging all the major muscle groups. They work on both strength and cardiovascular fitness simultaneously, accelerating calorie burn while helping to tone and improve stamina. They're also low impact, with very little strain placed on your joints and, because of the wide range of motion required, rowing machines can even improve flexibility. It's the machine that keeps on giving...
Choosing the best rowing machine for you
Entry-level rowing machine
Best for: General fitness
Resistance type: Manual, hydraulic or corded
Max user weight: Ranges between 100 and 120kg
Mid-range rowing machine
Best for: General fitness and strength building
Resistance type: Magnetic, electronic or air
Max user weight: Ranges between 100 and 120kg
Professional-level rowing machine
Best for: Strength building and serious training
Resistance type: Magnetic and air
Max user weight: Ranges between 120-135kg
Get to know rowing machine types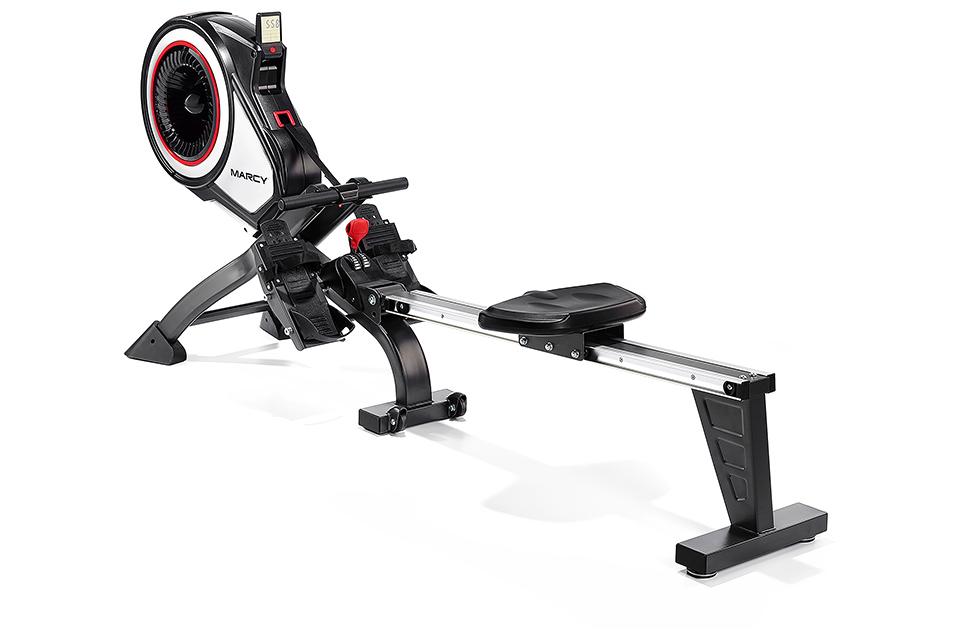 Air rowing machine
These air rowers use a flywheel to generate air resistance as you pull the handle. The resistance level can normally be set by you, but it's also determined by how fast you row - the faster you go, the greater the resistance.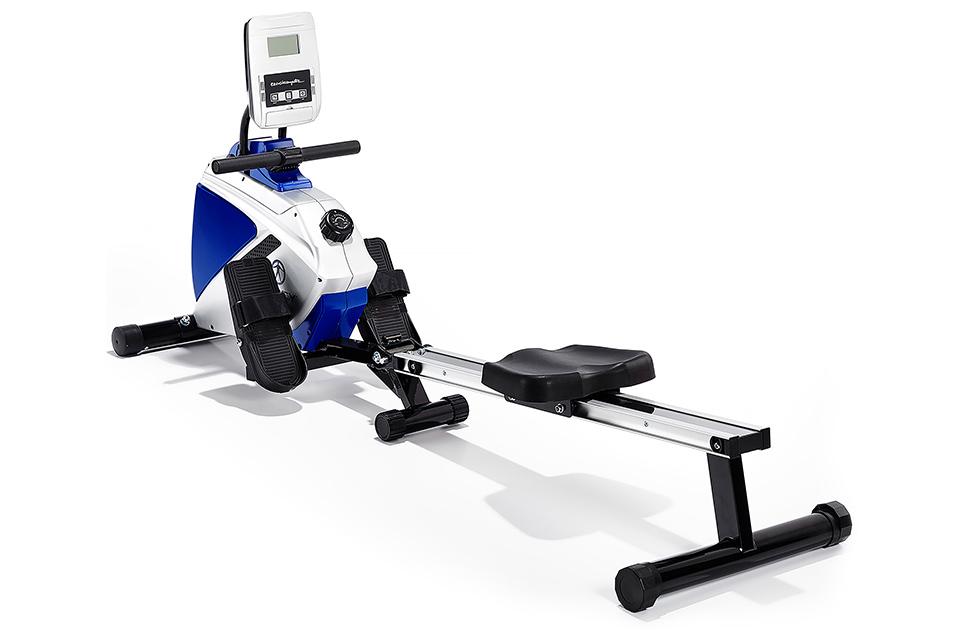 Magnetic rowing machine
Magnetic rowers also use a flywheel, but resistance is generated by a magnetic braking mechanism within it, making them a lot quieter. When you set the resistance level it won't change with your rowing speed.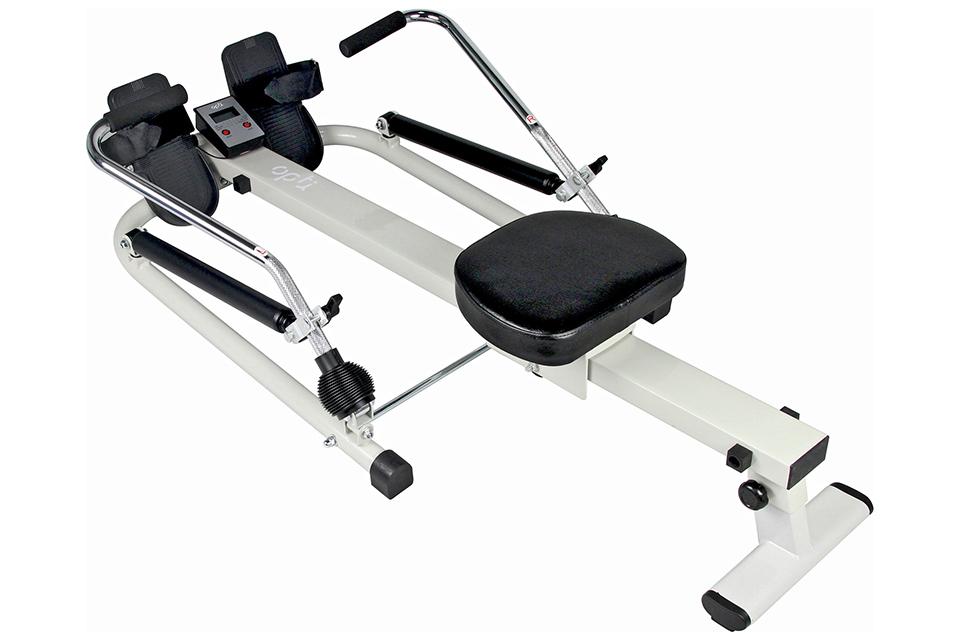 Hydraulic rowing machine
Usually the cheapest option, hydraulic machines use hydraulic pistons to produce resistance. The resistance can be adjusted and it's the only type of rower where your arms work independently from each other.
Folding rowing machines
A rowing machine is a compact piece of fitness equipment, but if you're short on space, you won't want it getting in the way. Folding versions are easier to store away when you've finished your workout.
Smart rowing machines
Syncing up with an app and tablet, smart rowers let you choose between instructor-led workout classes or scenic journeys through lakes and rivers from the comfort of home. With live and on-demand sessions, you can workout whenever you want.
Rowing machine reviews
Every rower needs...
Shop with confidence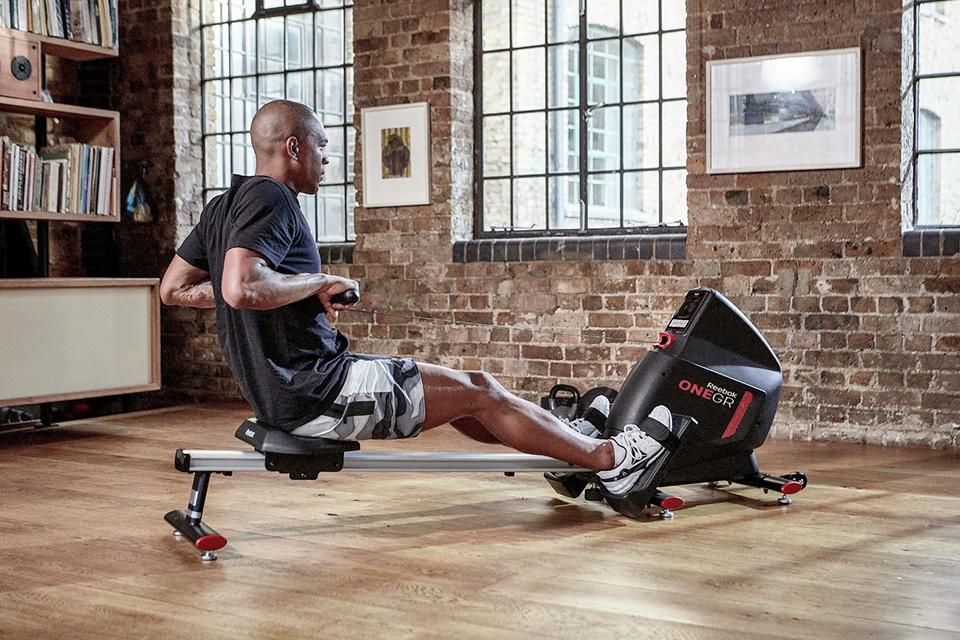 Get fit now
Spread the cost with the Argos Card.

Representative 34.9% APR variable.

Credit subject to status. T&Cs apply.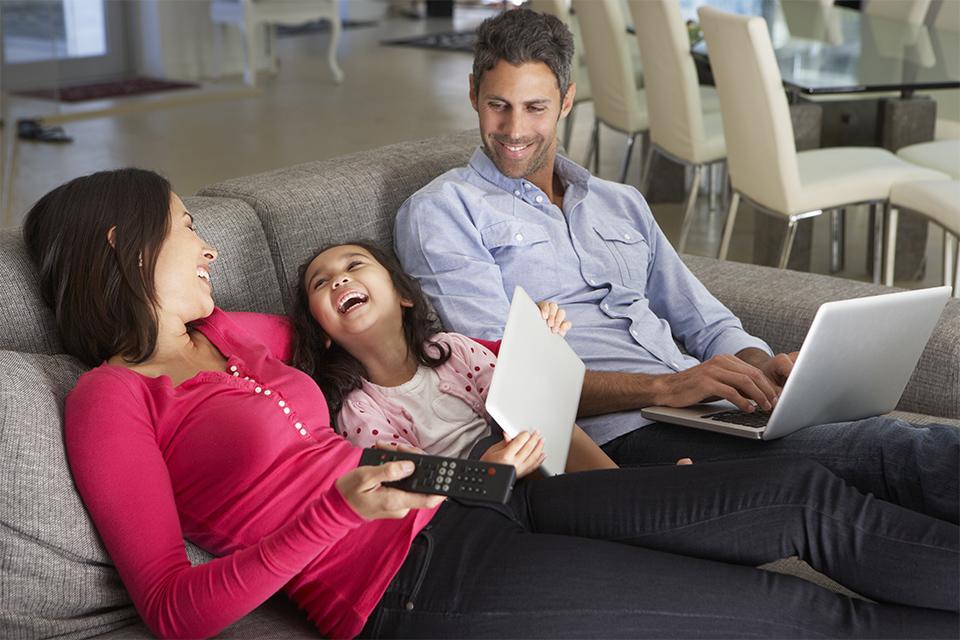 Keep on enjoying with Argos Care
We know that sometimes life just happens...protect your new stuff with one of our Argos Care policies. Each is tailored to your product and offers extra protection in addition to your standard manufacturer's guarantee.*
*Argos Monthly Care, Argos Breakdown Care, Argos Jewellery & Watch Care and Argos Replacement Care are provided by Domestic & General Insurance PLC.
More advice and inspiration
Why buy at Argos?