Room divider ideas
Master the art of zoning - here's how to break up your open plan living space with screens, plants and furniture.
How to divide an open plan room
Dividing up a room is relatively easy, especially if it's open plan. Consider the layout of the space and determine the type and size of partition that is needed. Furniture can also be used to section off areas for a specific use, be it dining, working or relaxing.
What can I use as a room divider?
A room divider can be almost anything, from a piece of furniture to a fabric screen. Here are just a few options that you can use to section off space.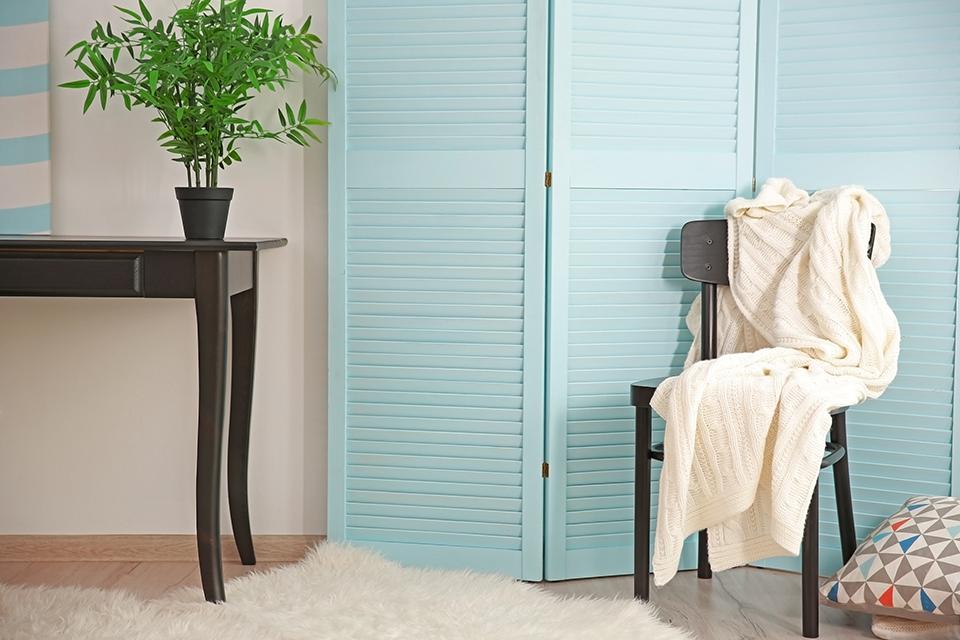 Folding screens
One of the easiest ways to partition part of a room is to use a folding screen. These temporary dividers fold up when they're not in use, making them easy to move and store. Not only do they provide privacy, they also serve as a decorative backdrop.
Curtain dividers
If you want a divider that's as tall as a wall, try suspending a floor-length curtain from the ceiling. It's an ideal option if you want to split a room into two spaces. And because curtains are available in so many fabrics and styles, it's easy to find one that suits your space.
Plant partitions
House plants are a great way to break up an open space. Aside from adding privacy and enhancing your home's décor, they also act as a filter for air pollutants. Arrange them on a table or shelving so that they form a living green wall.
Using furniture to break up a room
You can use furniture and storage units to create zones in your home and separate your space.
Bookcases
With a row of bookcases or shelving units, you can split a room into different zones, or partition off an area for privacy. Consider using ones with open cubbies and shelves, as these won't completely close off the space.
Corner sofas
Corner sofas often double as dividers in rooms with open plan layouts. They can be used to create a barrier between the dining and living zones, or to section off the sitting area from the rest of the room. Some corner sofas are also modular, so you can configure them to fit any space.
Wardrobes
Do you have a large bedroom? Why not divide the space in half with a wall of full-length wardrobes? This creates the effect of two rooms in one; one for sleeping and the other for getting ready and storing clothes.
Dining dividers
Looking to create a dedicated dining space? Try combining the living and dining areas into one multipurpose room. To clearly mark out the different areas of the space, add in a rug and some statement lighting.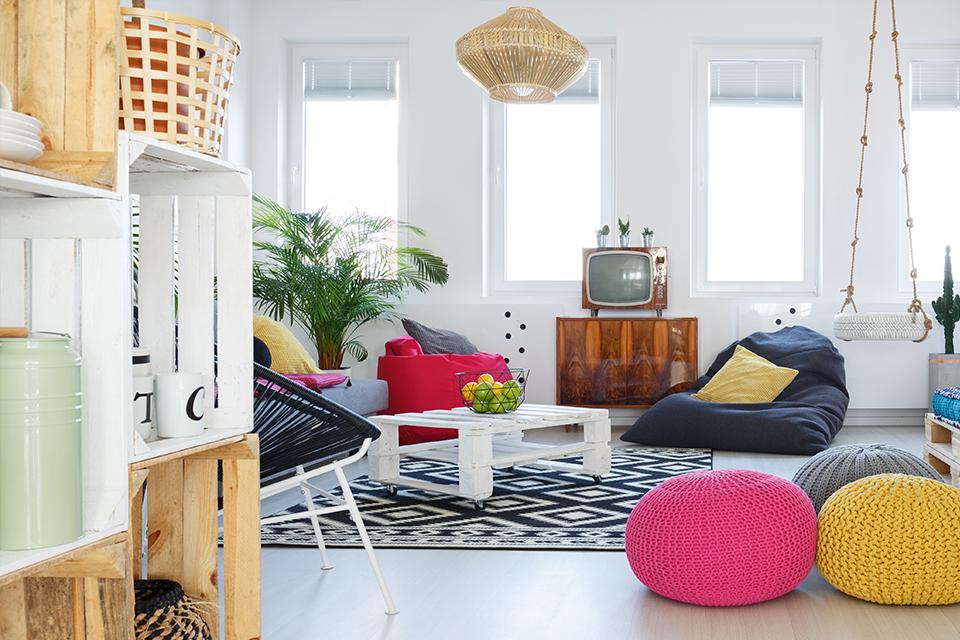 DIY room dividers
Room dividers don't have to be pricey. In fact, you can make one very easily with things you have around the house or items found at your local thrift store. From repurposed furniture to handmade screens, the possibilities are almost endless.
More inspiration
Why buy at Argos?