Use up and down arrows to review and enter to select. Touch device users, explore by touch or with swipe gestures.
Wedding and engagement ring guide
From styles to diamonds and sizing, get all the information you need.
Wedding and engagement ring guide.
Getting ready for one of the most significant and special moments of your life? Picking the right ring can be a minefield, so we want to help.
Found a ring you love?
Simply order online or for certain styles, note down the product number and head to your local store. Our staff will be delighted to help you find the perfect fit.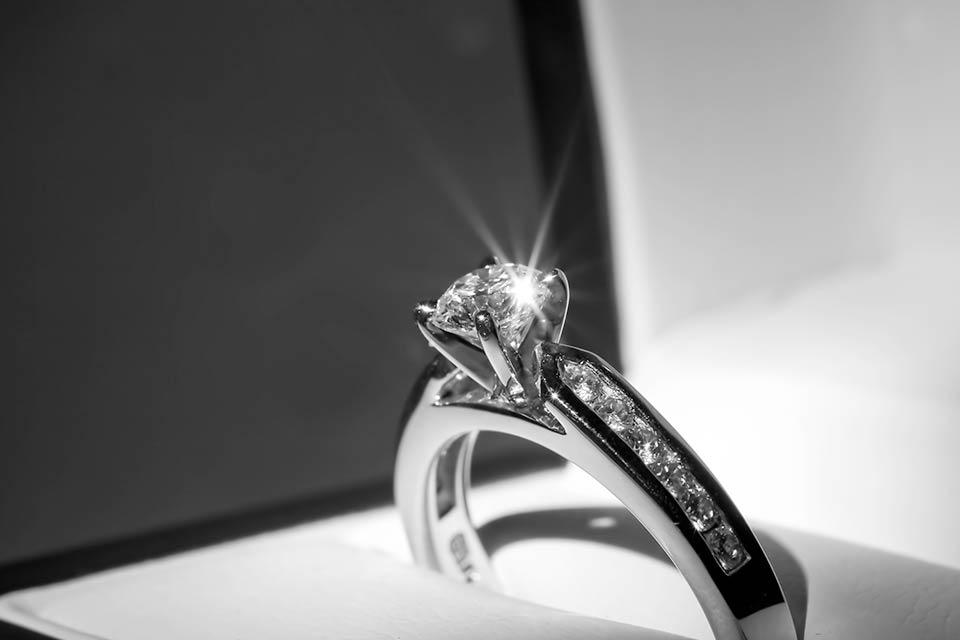 How much should I spend on an engagement ring?
Generally, there's no right answer. Against contrary belief, it's not all about the price tag - the most important thing is what it symbolises. But it also helps to choose a ring your partner will like too!
In short, it's at your discretion how much you spend. Start by having a budget in mind based on what you can afford and what you would be willing to spend, then go from there. It's simple really...
What's your budget?
Engagement ring styles
Solitaire
A classic elegant style that will never go out of fashion.
Trilogy
The three stones represent your love together in past, present and future.
Halo
A contemporary ring with a centre stone (not necessarily a diamond) surrounded by a circle of smaller diamonds.
Cluster
A collection of diamonds that creates the illusion of one bigger diamond. A vintage and glamorous look.
Something different
Reflect their personality, with a style that's uniquely perfect for them.
Wedding ring styles
Plain wedding band
The most traditional type of wedding ring, made of just one metal and no gemstones.
Diamond set wedding band
A more elaborate choice with added sparkle, the metal band has diamonds set into it.
Matching wedding and engagement rings
If you want to create your own unique style, you can find engagement and wedding rings separately that go well together.
But if you want to eliminate the work of finding that perfect match, you can buy a bridal set which includes both the wedding and engagement ring. They are designed to complement one another and fit together effortlessly.
How to choose your diamond
Choosing diamonds can be a confusing business. They are graded and certified according to carat and cut. But what does that actually mean?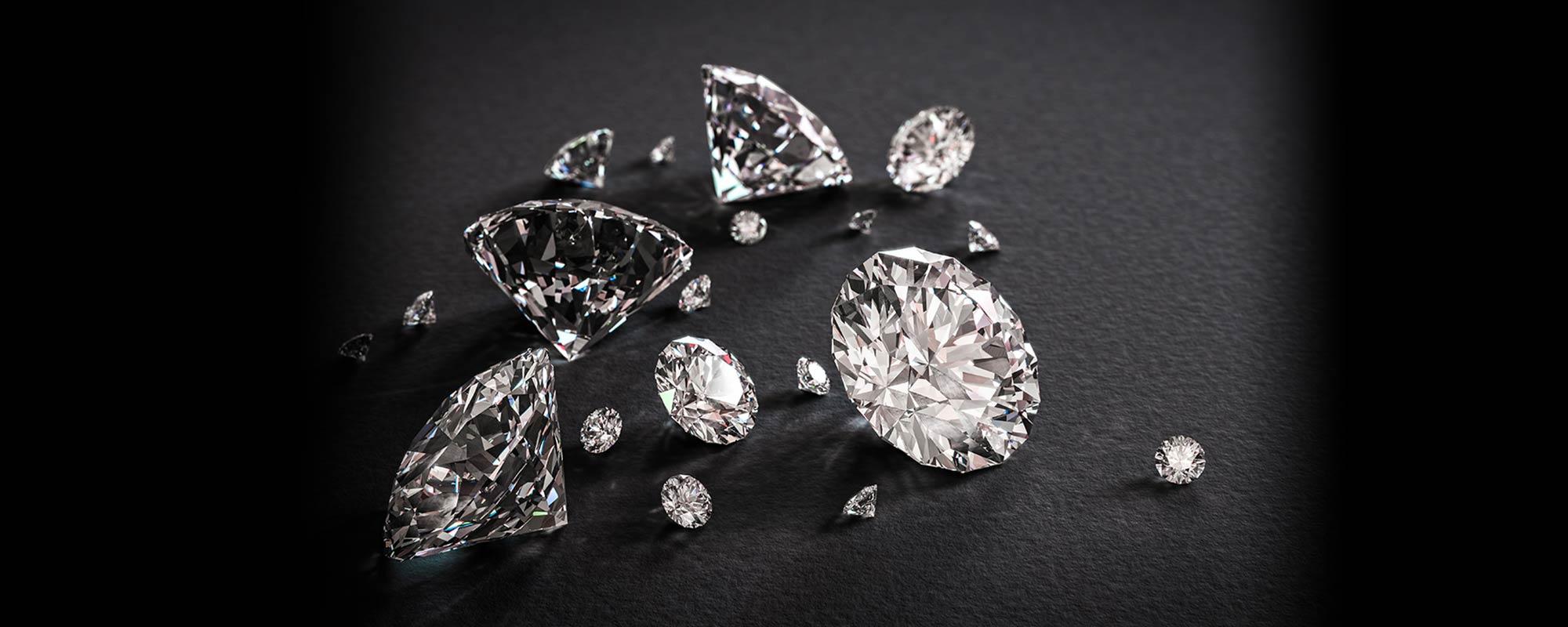 Diamond carat
Carat refers to the weight of the diamond, not its size. One carat = 1.00ct, half a carat = 0.50ct. The larger the carat weight, the higher the value of the diamond.
If you are looking at a ring with more than one diamond, the carat weight will be all of the diamonds combined.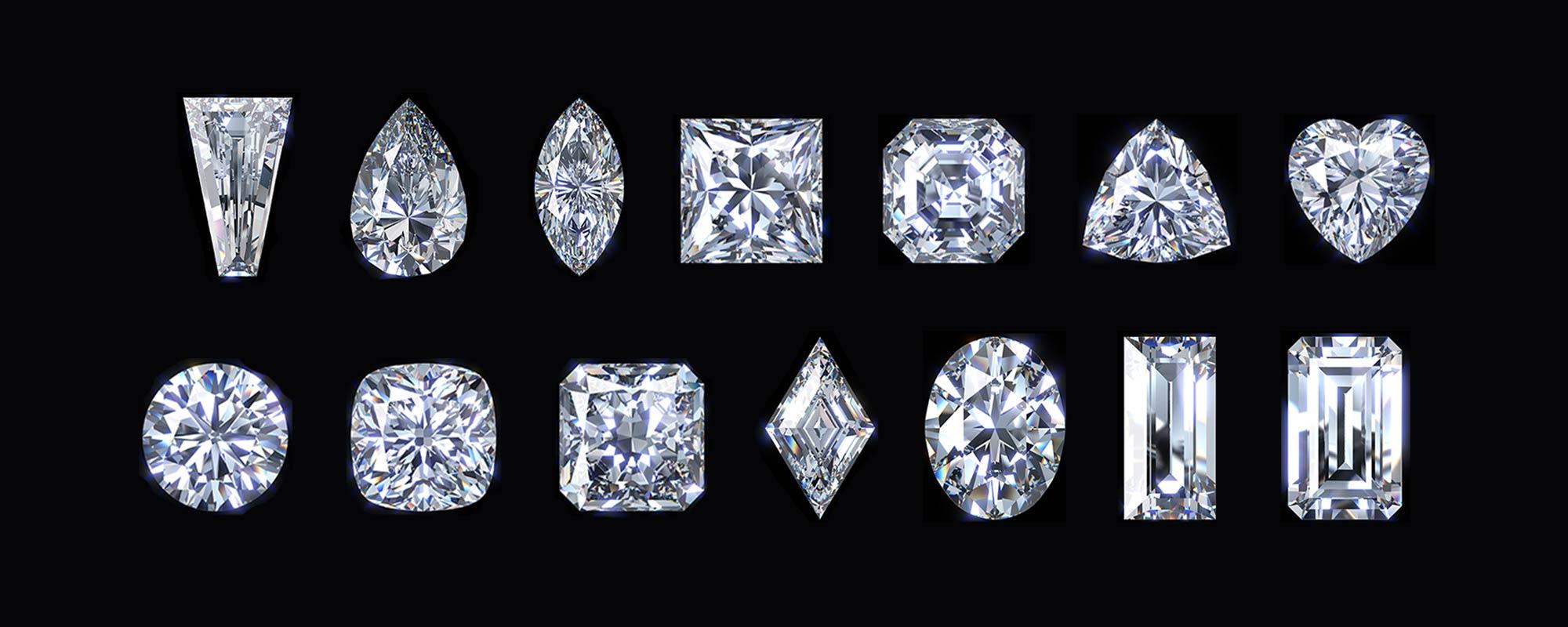 Diamond cut
The cut of a diamond not only refers to its shape, but its symmetry, proportion and finish. Different cuts will reflect light with different angles, making each one sparkle in their own way.
Some of the most common cuts of diamond available are: round brilliant, princess, marquise, oval, heart and pear. Or, by using a cluster of diamonds, you can create your own shape and unique design.
Engagement and wedding ring metals
Choosing the right metal
From traditional gold to contemporary silver, find out about the different types of metals and finishes to help you make your important decision.
Getting the size right
Ring sizing guide
After finding THE ring, the last thing you want is to get the sizing wrong. Check out our size guide to avoid an awkward situation and find the perfect fit.
Caring for your ring
Ideas for how to propose this Christmas
Popping the question can be a daunting enough task, without the added pressures of being limited on where you can go outside your home. If you're thinking of proposing this Christmas, take a look at a few of our favourite ideas on how to make it unforgettable.
Our favourite festive proposal ideas
Put the ring inside a homemade Christmas cracker. Include a personalised message (or joke!) to make the moment even more memorable.
Suggest that you both fill your own advent calendar for each other. Add the ring to the last box/bag to open, (you might have to do this the night before if your partner has a tendancy to peek!), for the best end to an advent calendar ever!
Add a 'will you marry me?' bauble to your Christmas tree. Or simply let the sparkle of the engagement ring be the decoration, and tie it up with ribbon and a handwritten 'will you marry me?' message.
If you can't go out for dinner, why not create a romantic candlelit dinner for two at home. Dress up smart, create a playlist, scatter petals. However you dine, whether you make it, fake it, or just order takeaway, it's bound to be an evening neither of you will forget!
Escape the house for a while and go on a relaxed walk together, finding a quiet spot along your route where you can pop the question. The best part about this idea is you can rewalk your route in the future and reminisce about it together.
Eager to start wedding planning?
It's never too early for wedding inspiration
There's no harm in getting a few ideas for the big day early on (even if you haven't proposed yet...). So go on, what are you waiting for?
Why buy at Argos