Use up and down arrows to review and enter to select. Touch device users, explore by touch or with swipe gestures.
What type of ring are you shopping for?
Metal types to choose from
It's not just the diamond that brings in the bling. Choosing the right metal for your ring is equally important. You can find flexible options with silver or gold plated metals if you want a different look than the base metal. Also, make sure not to mix metals when pairing rings as one can be damaging to the other.
Bridal set rings

A pair of rings that include the engagement ring and a matching wedding ring. These feature designs that sit snuggly together on the same finger.
Solitaire
A solitaire ring has a single stone set on the band without any extra stones or gems around it. A classic elegant style that will never go out of fashion.
Trilogy

The three stones represent your love together in past, present and future.
Halo
A contemporary ring with a centre stone (not necessarily a diamond) surrounded by a circle of smaller diamonds.
Cluster
A collection of diamonds that creates the illusion of one bigger diamond. A vintage and glamorous look.
How much should I spend on an engagement ring?
Generally, there's no right answer. It's not all about the price tag - the most important thing is the love it symbolises. But it also helps to choose a ring your partner will like too! How much you spend is always at your discretion. Start by having a budget in mind and then go from there. It's simple really...
Trying a ring on in person will always be the ultimate test to find a comfortable size, but you can get a good idea of sizing using either of these methods: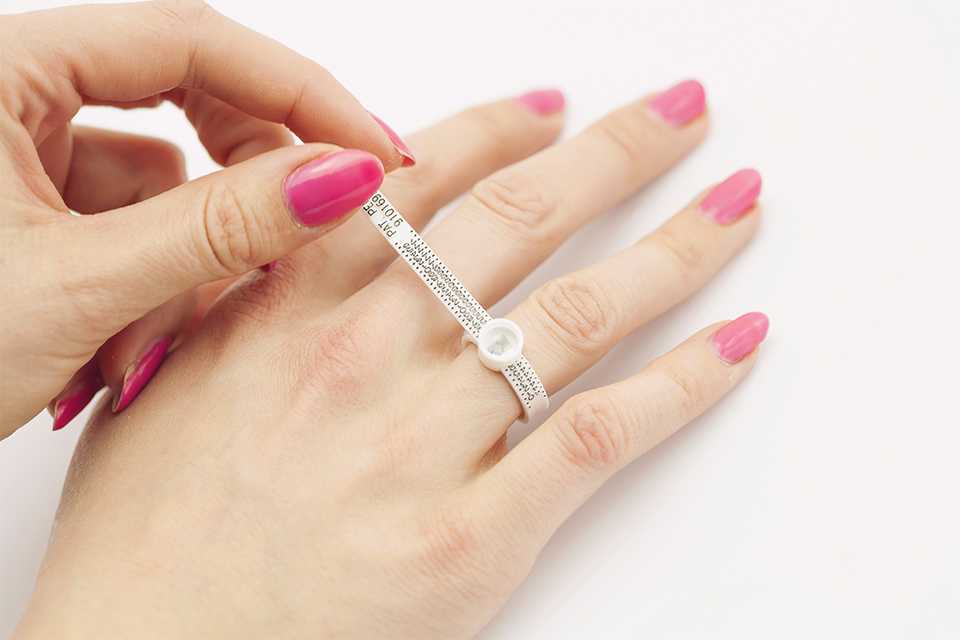 Measure your finger...
Fingers can change size a little throughout the day, so measure them at their biggest. To do this, take the measurement in the evening and make sure your fingers aren't cold.
Decide which finger the ring will be worn on and grab a length of string, a felt tip pen and a ruler.
Wrap the string around the base of your finger. Make sure it's snug but not too tight - you're aiming to replicate a comfortable ring fitting.
Using the pen, make a mark where the string crosses over.
Use the ruler to measure the marked length of string in mm.
You now have the circumference of your finger. Find your measurement on our size list below to get your approximate ring size.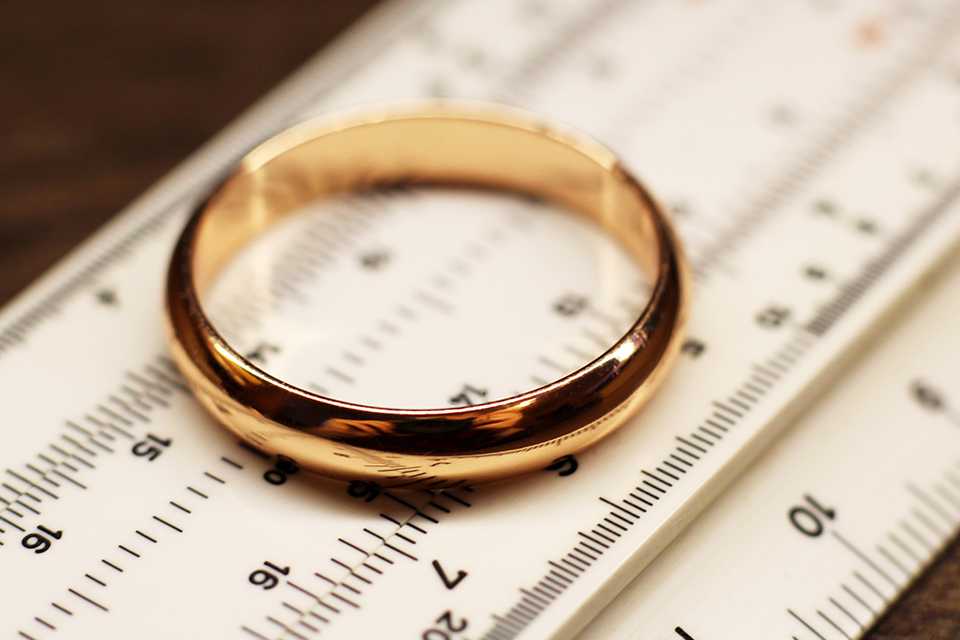 Measure using an existing ring
Already have comfortably fitting ring but not sure what size is? Here's how to find out:
If you can access a printer, print a copy of our ring size PDF (we'll open this in a new tab for you). Follow the instructions on the PDF to find out what size it is.
Don't have access to a printer? Grab a ruler and measure the diameter of the ring (its widest part) in mm. Make sure the ring fits the same finger your are shopping for.
Find the diameter on our size list below to get the approximate ring size.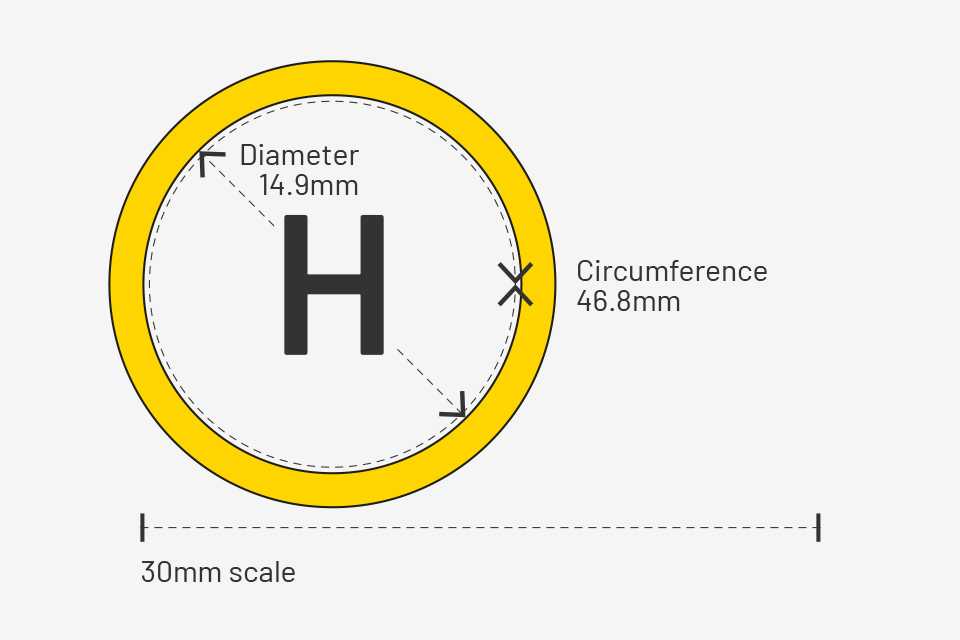 Ring size conversion
As is standard across most jewellers, we specify ring size with an alphabetical letter. Most of our range is available in sizes H through to V, although some rings may only be available in the most popular sizes. If you don't know what letter you need, you can find out below using the circumference of your finger or the diameter of an existing ring that fits.
Even if you have carefully tried to work out what size ring you need, there's still a chance the ring won't fit exactly as you want it to. If this happens, don't panic. You can easily take it back into any Argos store within 30 days of purchase and exchange the ring for a different size.
For diamond rings, they will need to be sent off for verification with the original size tag on it before they can be exchanged, so you would not be able to get the new ring straight away.
Pay no interest on any product £99+
when you pay your full balance within 12 months with the Argos Card.
Representative 34.9% APR variable.
Credit subject to status. T&Cs apply.