Create a retro kitchen look
Give your kitchen a vintage vibe with our collection of retro appliances and kitchenware.
Shop the look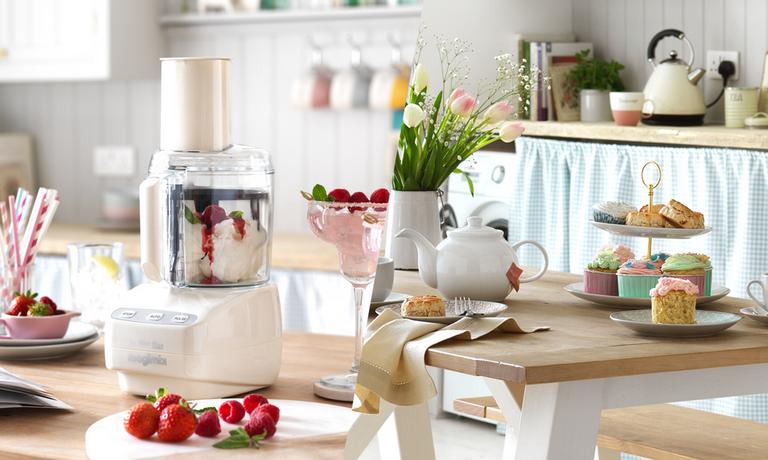 Inspired by throwback themes? Retro is having a resurgence, and the kitchen is the easiest place to give a nod to all things nostalgic - we'll show you how.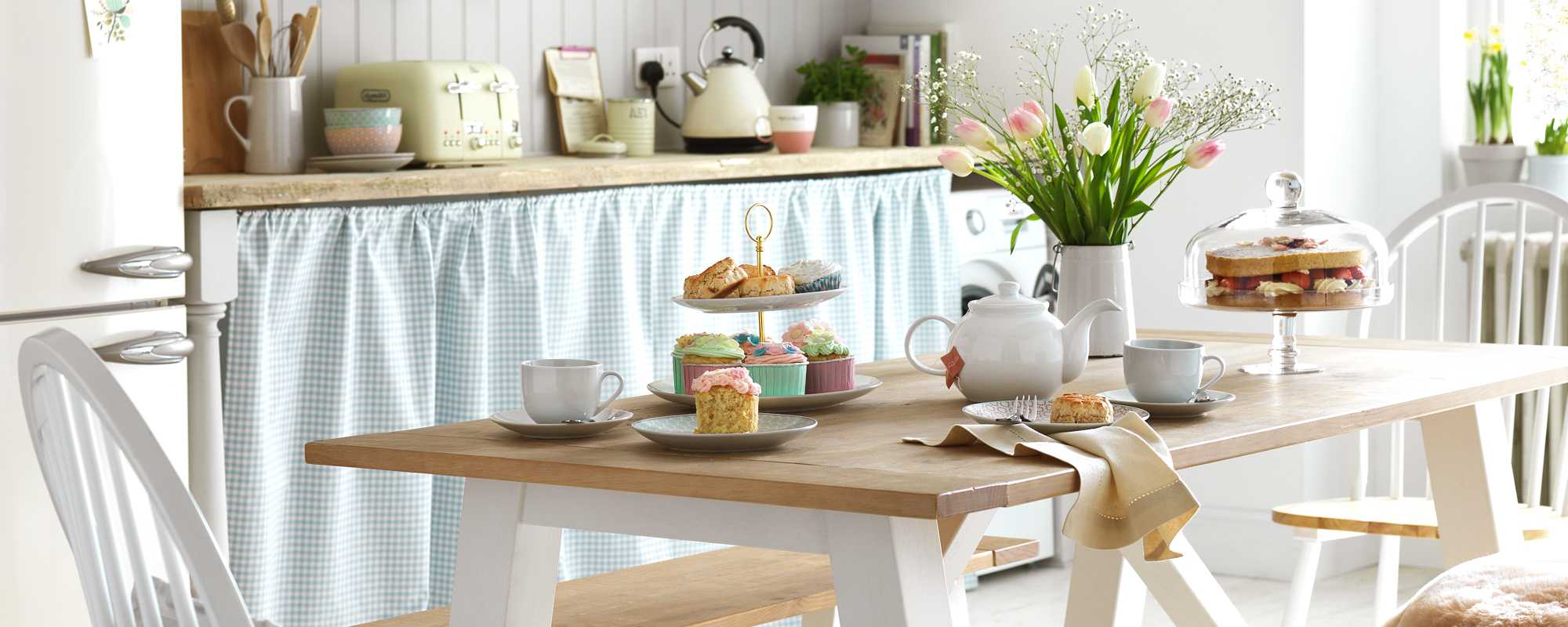 What is retro style?
We're talking looks that pay homage to decades gone by; bubble shaping, pop-art prints and candy shop colours all reference trends from the 50s, 60s and 70s. Designers are picking up on the desire for nostalgic looks, with brands bringing out ranges of kitchen appliances and accessories inspired by retro-styling.
Retro appliances
Really want to commit to the look? You've got to treat yourself to some retro-inspired appliances. Bush and Swan both have iconic bubble-shaped ranges, brought up to date with the latest tech.
Pastel coloured paint
If you're starting with a neutral base you could add an accent wall in a muted pastel shade, or why not upcycle some wooden furniture with a coat of paint to fake that worn, vintage effect.
Furniture
From spindle-legged lovelies to retro bar stools, there are plenty of furniture styles inspired by your favourite era. Wooden finishes fit in our pastel look, but bolder black, chrome or red pieces create more of a 50s diner finish.
Add in some kitch-en electricals
Coordinating kettles, toasters, mixers and more (the type you'll show-off on your worktop) are an easy way to boost that retro look.
A few of our favourites
Finishing touches
Layer up those distinctively playful colours and prints to pull your retro theme together.
Looking for more home decor ideas?
Visit our spot for talking the latest trends, inspiring interiors and handy home improvement hints.
Why buy at Argos?