Relaxation tips & gifts
Spa breaks and pamper days are a great way to de-stress, but it doesn't need to end there. Here's some easy ways you can relax at home.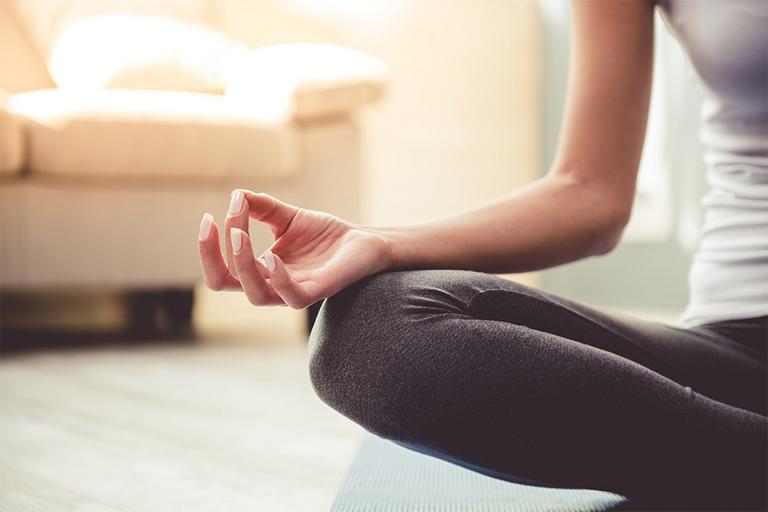 After a long and hectic day at work, it's important to rest and recharge your mind and body. To help you loosen up, we've pulled together nine relaxation techniques you can try without leaving the house.
1. Breathe deeply and meditate
Find a comfy place, close your eyes and bring your attention to one thing. This helps you to focus your mind and achieve an inner calm. Yoga can help to release tension, increase flexibility, promote stress relief and ultimately relax.
2. Time for a bubble bath
Fill the tub and pour in some luxurious bubbles. This is your time to unwind. So light some candles, listen to some music or read a good book. Then pull the plug and watch your tension go down the drain.
3. Listen to some soothing sounds
Bose Sleepbuds play a library of relaxing sounds when used with the Bose Sleep app, while covering up unwanted noises with noise-masking technology. The tiny, wireless Sleepbuds have soft yet durable silicone tips for comfort.
4. Relax tired feet
Taking a foot spa is a great way to unwind as heat relaxes muscles, making you feel less tense and stressed. Some foot spas also have massage and bubble features - ideal for tired, achy feet.
5. Invest in some light therapy
Daylight lamps and bulbs can lift your mood, especially when it's dark and grey outside. By replicating the effects of natural sunlight, they help boost energy levels and improve focus.
6. Pamper yourself
Setting aside a couple of hours in the evening or an afternoon to apply a face mask, paint your nails or give your toes some special attention will help you to de-stress and relax.
7. Enjoy a soothing massage
From back and neck to feet and targeted areas, massages can help to relieve sore and tense muscles. Many massagers incorporate heat technology to increase the comforting and calming sensation.
8. Use scents to de-stress
Scents like jasmine, lavender, camomile and geranium are great for calming the mind and relaxing the body. Try introducing these aromas into your home through scented candles and reed diffusers.
9. Get your 8 hours a day
Getting the right amount and quality of sleep will help you to perform at your best. If you struggle to drift off, try decreasing your screen time and social media usage and take a nice, relaxing bath instead.
How to create a relaxing space
To really relax, you'll need to create a peaceful ambience. Try adding some soothing touches to your home with indoor plants, soft cushions, scented candles and essential oil diffusers. Neutral and pastel colours are great for evoking a sense of calm and serenity, so be sure to include them when decorating your space.
Relaxation gifts
Why not treat a friend or loved one to some special me-time? From comforting, scented candles to bath bombs and skincare sets - there's something for everyone.
More advice and inspiration
Why buy at Argos?