Use up and down arrows to review and enter to select. Touch device users, explore by touch or with swipe gestures.
Pushchair Guide
Preparing for your new arrival or need an upgrade for your toddler? Use our guide to find the best pram, pushchair or stroller for you.
Shop all pushchairs
Find the best pushchair...
Pushchair, pram, stroller or buggy?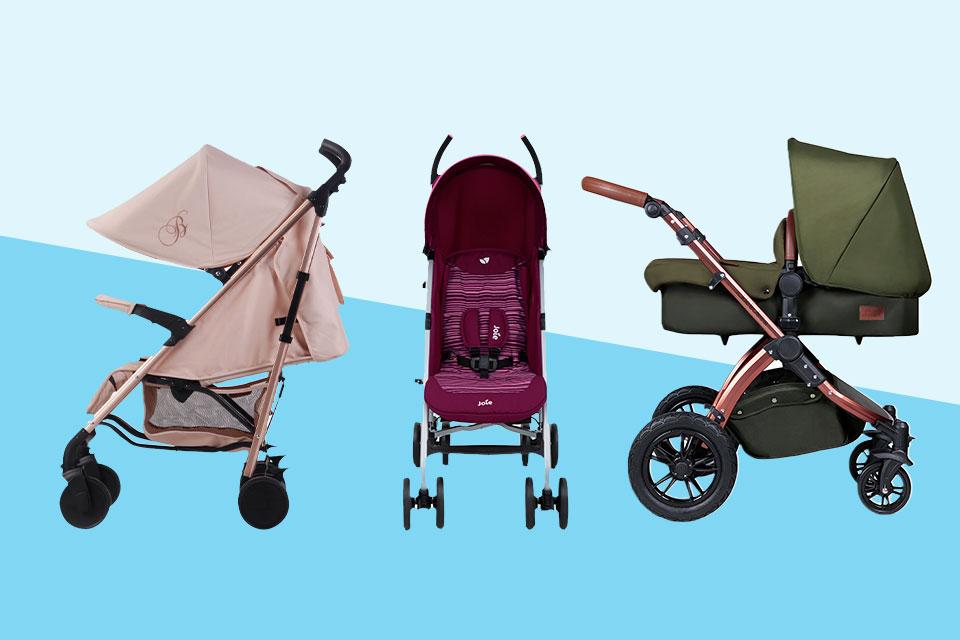 What's the difference?
Prams are designed for newborns so they can lie flat. Pushchairs are for babies who can sit up and strollers are for toddlers or older children.
Buggies are generally a type of pushchair or stroller and has now become a term we use, rather than being another product.
Prams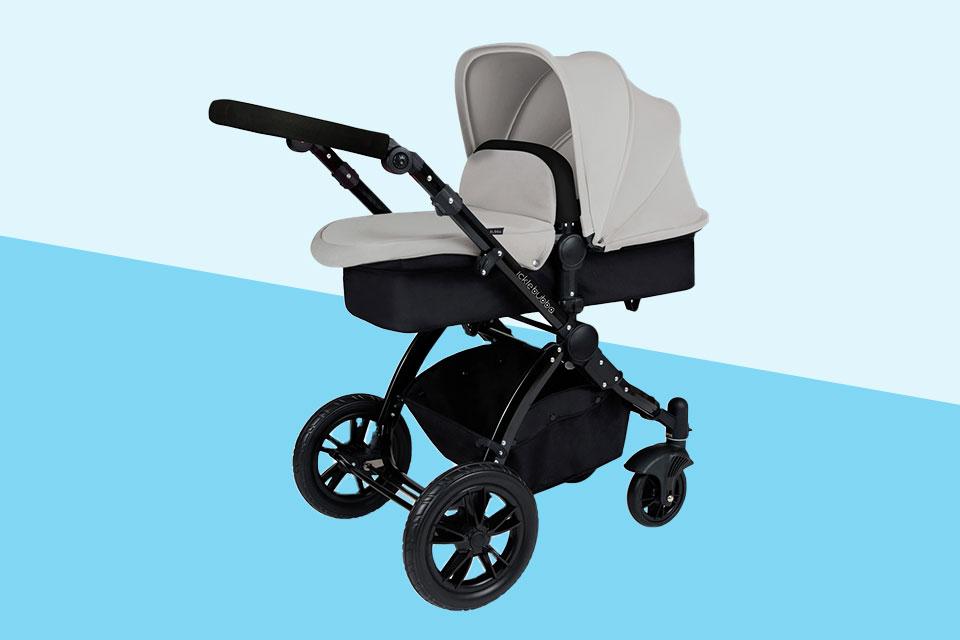 Prams allow your baby to lie flat, which is essential until your baby can sit up comfortably – this will usually occur when they're 3-6 months old, but this can vary.
Traditional prams are quite unique these days; you're more likely to find a model that doubles as a pushchair, meaning you won't need to buy a separate one during your baby's development.
Pushchairs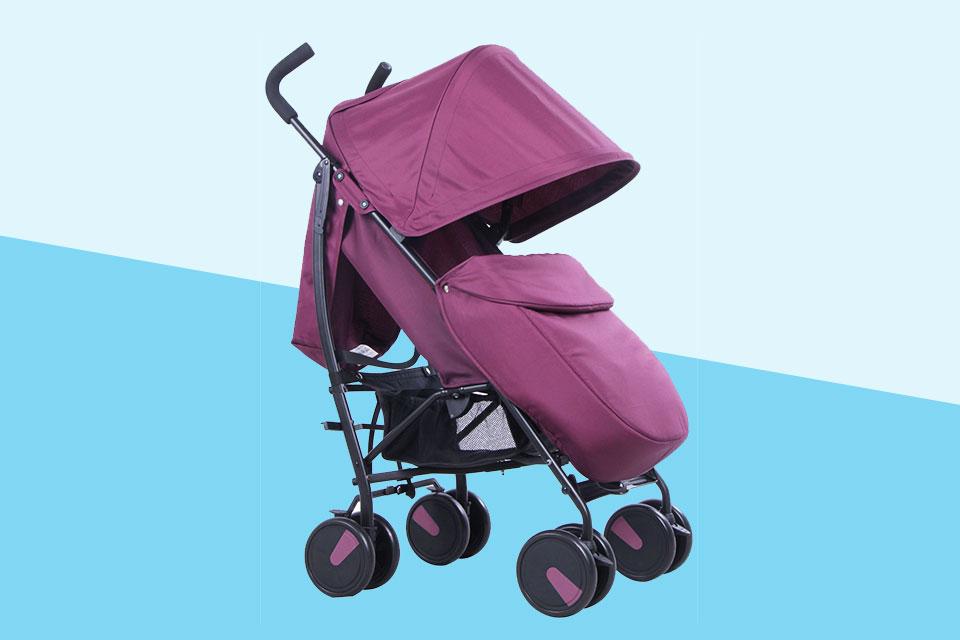 You can use a pushchair with newborns if you select a model with a reclining feature or one compatible with a carrycot. This will allow your baby to lie flat until they can sit up.
There are several options such as twin and triple pushchairs, where the seats sit side by side. Whereas tandem pushchairs seat one seat in front of the other. Multiple seats are ideal for twins, triplets or children around a similar age.
Strollers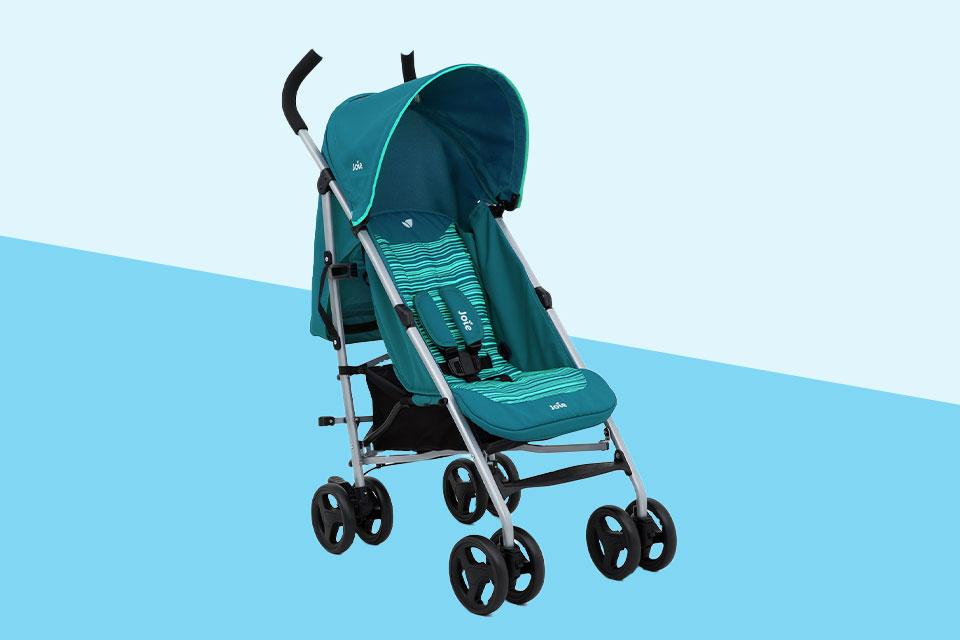 Traditionally designed for toddlers or older children, however there are certain models that offer additional support for younger children.
They tend to be lightweight and easily foldable, meaning they're great for transporting, travelling and for families on the go. Twin and tandem models are also available for multiple children.
Travel systems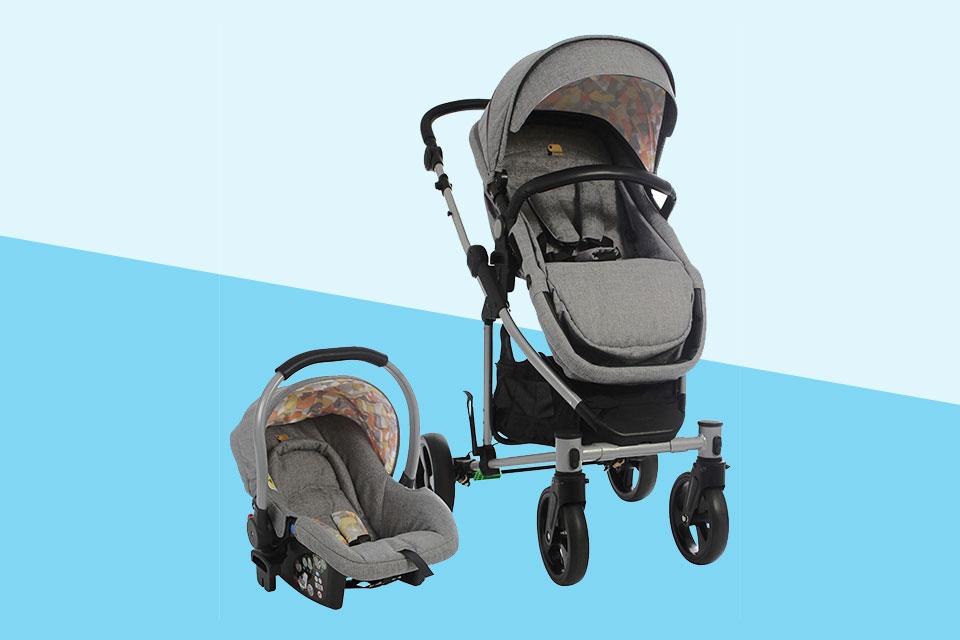 Essentially, a pushchair with a detachable car seat, which should easily slot or click in. Some come with carrycots too, which can be used for newborns that need to lie flat.
The car seat can vary in type, but most travel systems are compatible with more than one model. Read our car seat buying guide for more information.
Carrycots
Carrycots are practical, stylish and extremely comfortable for baby. Not only can you secure these onto a compatible pushchair to mimic a pram, carry cots can be used as a cot for your baby to sleep in for the first few months.
Top pushchair brands
Popular pushchairs
Top-rated pushchairs
If word of mouth and recommendations are important to you, why not view the pushchairs our parents are already using and loving?
Running pushchairs
Running with pushchairs has become increasingly popular, but you need to make sure you pick the right kind. Any pushchair which has three wheels as opposed to four will be more suitable for running with.
Pushchair accessories
Guides & advice
Why buy at Argos?