Best cameras for professional photography
Take your photography to a whole new level.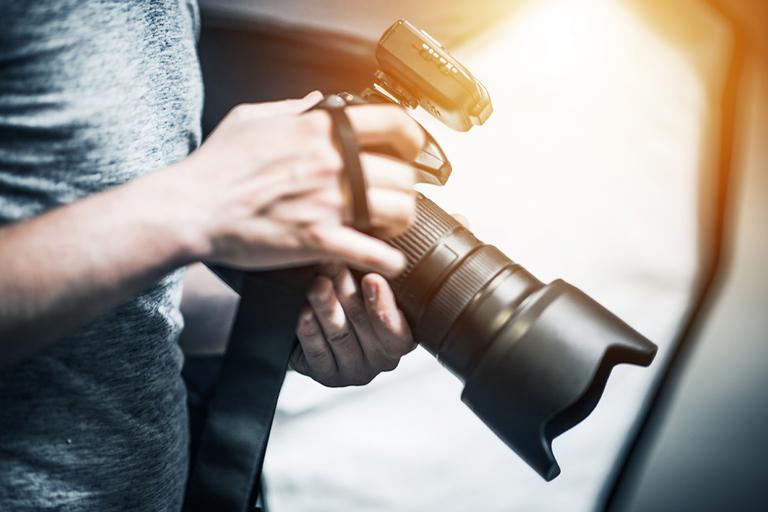 Whether you're a seasoned pro or just starting to create your portfolio, we'll help you pick the perfect camera to show off your talent and skill.
What to look for
Superb image quality
Large image sensors make shots sharp and virtually grain-free, and are also better suited to low light conditions. Full-frame sensors are twice as big as APS-C sensors, and are considered a must by some professionals.
Total creative control
Once you know your way around a shoot, you're going to want more control than ever. Using full manual controls means you can get the most out of your camera and will afford you more creative control.
Action shots
Sports, news, wildlife - all require the ability to capture fleeting moments. Look for a camera with a higher fps rate or "continuous shooting" rate (5fps would mean 5 photos per second), and minimal shutter-lag.
Interchangeable lenses
DSLRs and mirrorless cameras do come with a standard lens, but these cameras also give you the flexibility of swapping to other lenses for more specialised shots.
High accuracy
DSLRs have an optical viewfinder, letting you see through the lens, while mirrorless cameras have a digital one. Whichever you prefer, using autofocus points can make the difference between a sharp image and a lost opportunity.
Moving pictures
More and more pros are being asked if they can do video on a photoshoot, so bring clients the best of both worlds by using a versatile camera. Many DSLR and mirrorless have the ability to shoot in 4K, giving you amazing quality footage.
The professional's choice
Why we love it
If you're serious about taking expert shots, a DSLR camera is the premium choice for high-quality photography - ideal for printing or photo editing. You can change lenses and manual settings to give you full control over each shot, plus their fast start-up, continuous shooting and minimal shutter-lag make DSLRs ideal for action shots.
What's the best DSLR camera?
Mirrorless - the pro on the go
Why we love it
Mirrorless cameras boast many of the impressive features and high image-quality of a DSLR, but packed into a lighter, more compact design – ideal for taking high quality images on the go. You can change manual controls, swap lenses and add filters for more creative photography. Great autofocus means many models also let you shoot good quality video, too.
What's the best mirrorless camera?
Drones - a whole new perspective
Why we love it
Join the world of aerial photography with a drone. Many can capture photos and videos by themselves with GPS and programmable flight, while selected drones feature full 360 degree cameras for incredible panoramic views - perfect for weddings and property. Have a moving subject? Some drones can track and follow targets, making them ideal for videographers.
Does brand matter?
Not especially. It's better to focus on finding a camera with the features that are important to you and seeing who can offer that. However, it's worth considering that with DSLR or mirrorless cameras you'll want to be able to change lenses, and these are usually brand specific. Make sure the brand has what you want in their offering of compatible lenses before you buy (leading brands will have a good range).
Top picks
Complete your kit
Get a pro photo printer
Show off your photos at their very best as beautiful, glossy prints with a professional photo printer. Many have Wi-Fi connectivity and can be controlled with your smartphone or tablet.
More great advice
Why buy at Argos?