Use up and down arrows to review and enter to select. Touch device users, explore by touch or with swipe gestures.
Printer buying guide
All you need to know about printers, explained in black and white.
Shop all printers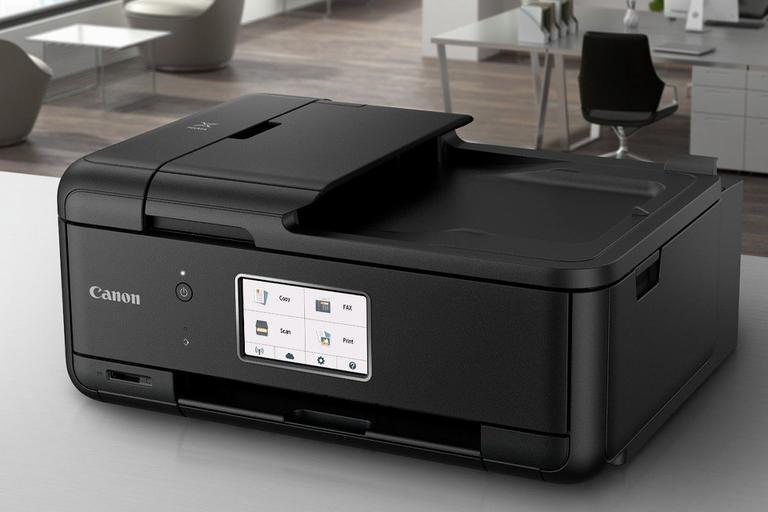 Inkjet vs laser printers
Inkjet and laser printers are the two main printing technologies on the market. Inkjet printers have an internal print head containing thousands of tiny nozzles, which spray ink onto the paper with precise microscopic jets. Whereas laser printers have the image 'drawn' onto the printer drum, using internal lasers with an electrical charge. This is then rolled through the toner and applied to paper using heat and pressure.
Inkjet printer
Ideal for home use, they're great for multi-functional printing, be it documents, homework, tickets etc. They can also be quite compact, making them a great choice if space is at a premium.
Best at:
Occasional printing.
Great-quality colour printing.
Space saving.
Ink costs
Cartridges are cheaper to buy up front, but you get less prints per cartridge.
They may require several colour cartridges, depending on the printer.
Laser printer
Ideal for home office and business use, they're great for printing documents at speed, especially if they are black and white. Their large printing components mean they tend to take up more space.
Best at:
Fast, frequent black and white printing.
General colour printing.
Keeping long term costs down.
Ink costs
Cartridges are more expensive up front, but you get more prints per cartridge.
Needs a black toner and colour toner to work (black and white only models are available).
What are all-in-one printers?
These combine a scanner, photocopier and printer in one unit (some even include a fax machine). They're available in both inkjet and laser printer varieties.
What are photo printers?
The only way to get photo-quality prints is with a dedicated photo printer. These use additional colour cartridges to produce more colour detail.
Types of printer
Hot off the press
Jargon buster
Our handy jargon buster will help you understand all those snazzy features your printer has!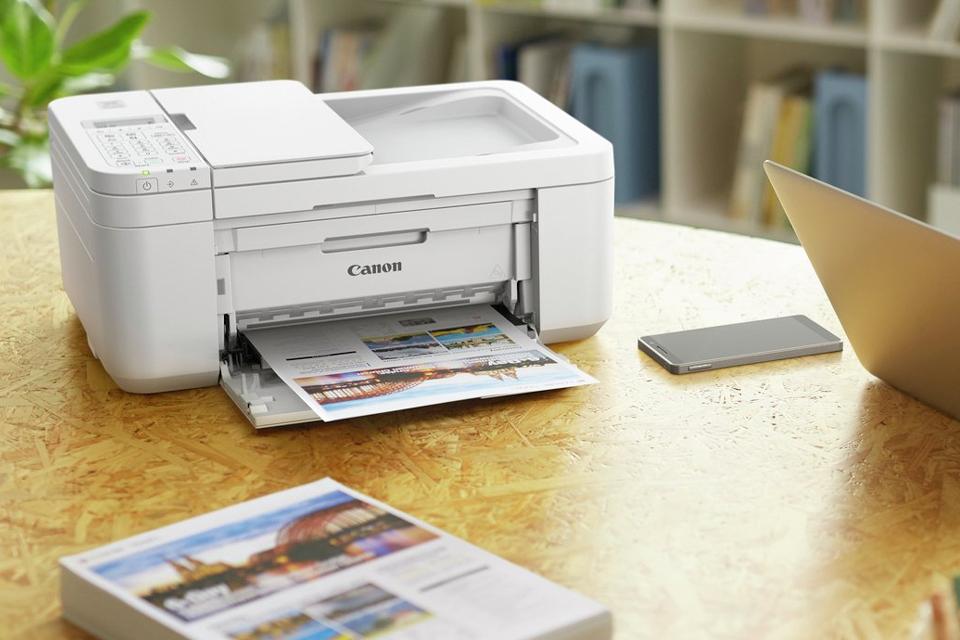 Print quality
Measured in dots per inch - DPI. The higher the DPI, the better quality of print, but also the more ink that's used. Inkjets generally offer more detail.
Paper capacity
The maximum number of blank sheets of paper you can place ready in your printer.
Auto document feeder
Useful for all-in-one printers. If scanning multiple documents, a feeder will take the next page to scan automatically, without you having to insert it yourself.
Optical resolution
For scanners on all-in-one printers, also measured in dots per inch (DPI). The higher the DPI, the higher the copy quality is. Black and white documents don't normally require a high DPI.
Print speed
This is measured in pages per-minute. Laser printers are quite fast. Inkjets vary but are generally slower.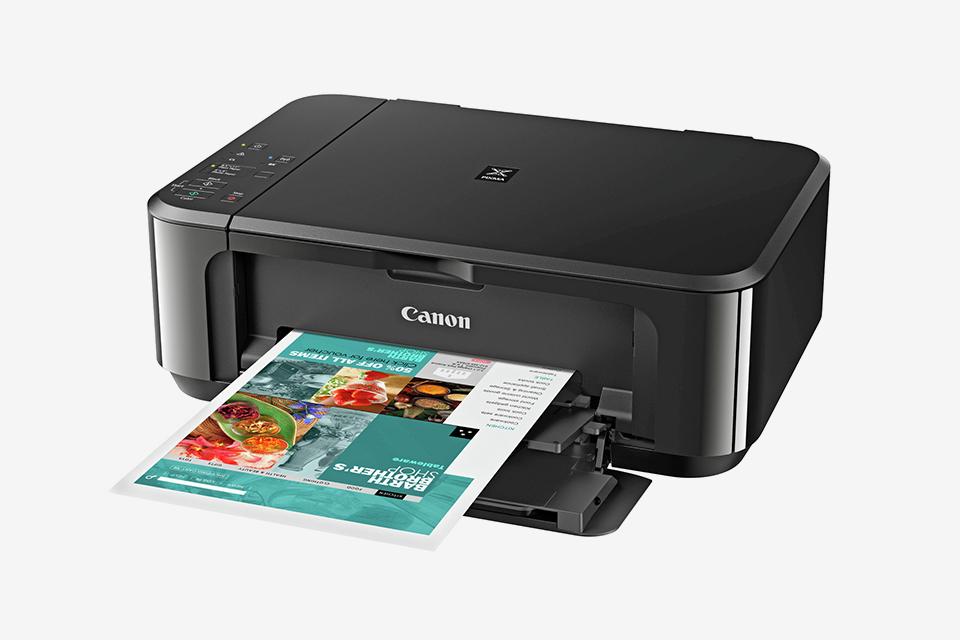 Duplex (double-sided) printing
The printer can print on both sides of paper without you needing to turn the paper over.
Email printing (e-print)
This connects the printer to any device that can send emails. The printer will have a special email address and will print files you send it.
Memory card slot
This allows SD cards to slot straight into the printer. You can then select what you want to print from the printer control panel.
Pictbridge
This allows digital cameras to connect directly to the printer via USB. You can select which pictures you want to print using the printer control panel.
NFC
Near field communication allows devices to connect just by touching. Both the printer and the device need to be NFC compatible.
Connecting your printer
Wireless and cable
Almost all printers can be easily connected to a desktop or laptop computer using Wi-Fi. You can also connect via USB if you prefer.
To connect with a network, your printer will need an ethernet port.
Mobile printing
Most printer manufacturers offer apps you can install on your mobile devices so you can print from them directly.
Many printers are also compatible with Apple Airprint (for Apple devices) and Google Cloud Print (for Android devices).
Inkjet printers - how many ink cartridges should I choose?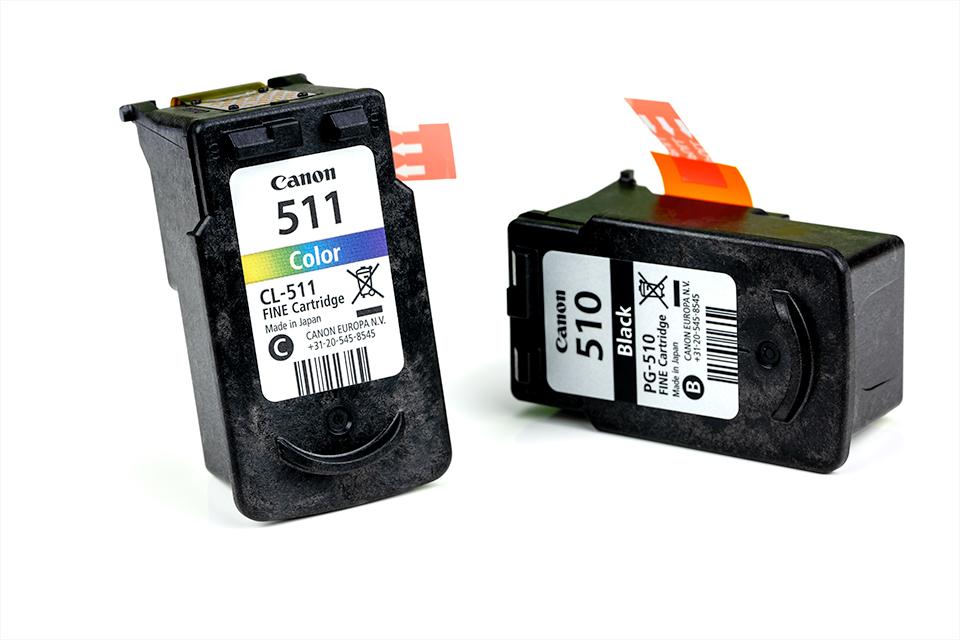 2 ink cartridges
Used on less-expensive printers and great for occasional use. These contain a black cartridge and a 'block' ink cartridge, which contains multiple colours.
Cartridges are relatively inexpensive, but you'll need to replace the colour cartridge when just one colour runs out.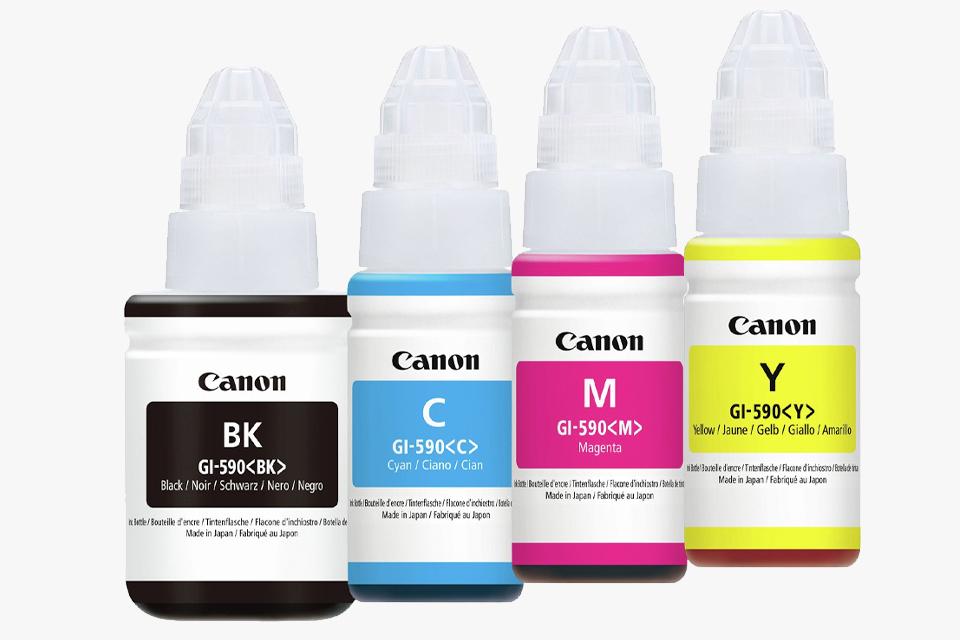 4 ink cartridges
Ideal for more frequent colour printing. These use 4 cartridges - black, cyan, magenta and yellow.
You can replace the cartridges as and when they run out. Generally, you get more prints-per-cartridge than with 2 ink.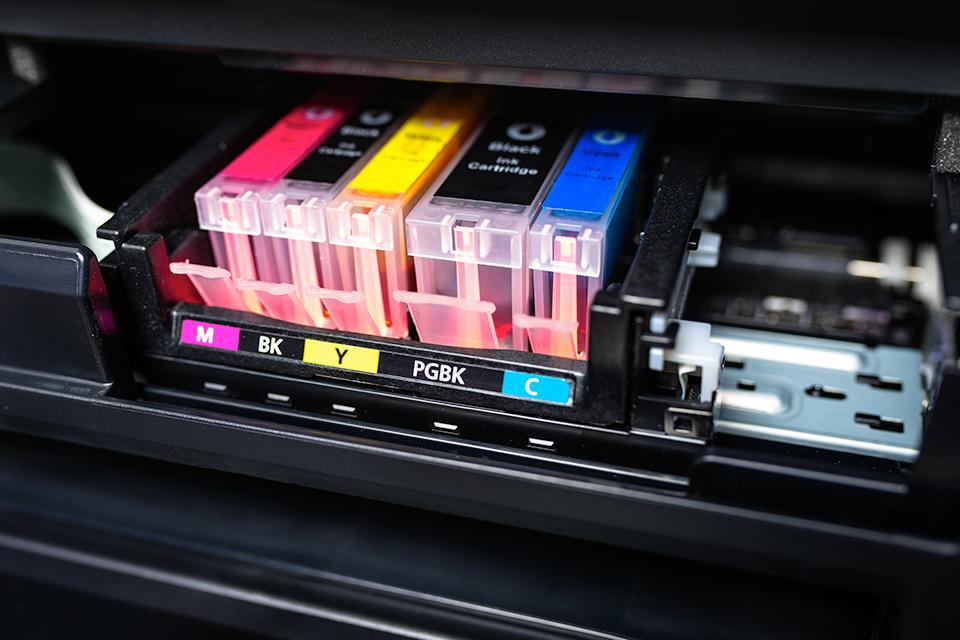 5 or more ink cartridges
Printers with 5 or more cartridges would be used for printing high-quality photographs. The more cartridges, the higher the quality of the image.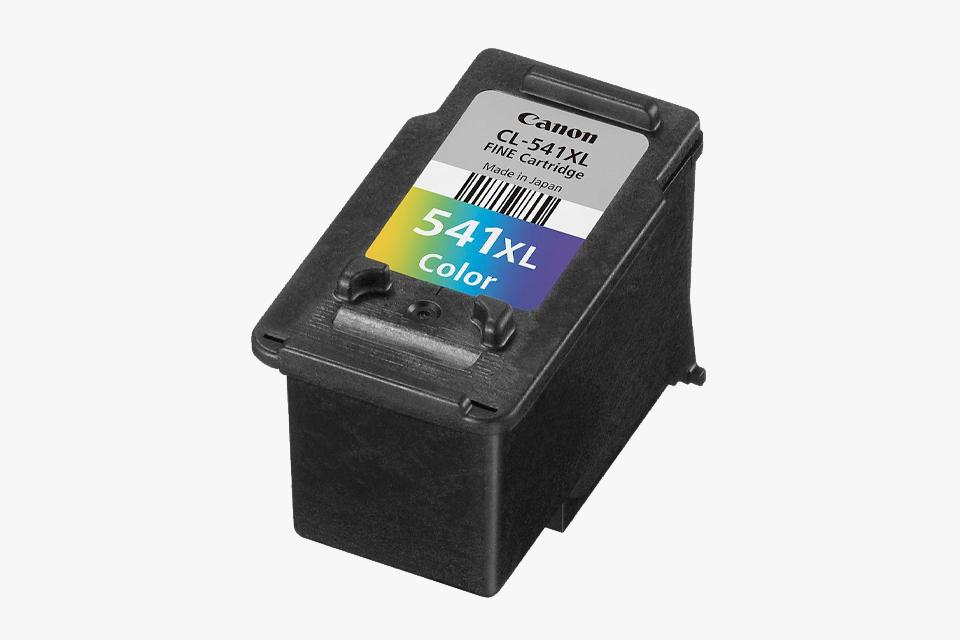 XL ink cartridges
Some brands offer XL cartridges for their printers. They can offer more ink than a standard cartridge, but still fit into the same ink cartridge slots. They're great if you do a lot of printing as you won't have to replace them as regularly as a standard sized ink cartridge.
HP instant ink
HP's Instant Ink service will send you a new ink cartridge before an old one runs out. It's a monthly subscription service (postage included) that can save you up to 70% off the cost of ink.
Epson EcoTank
Epson EcoTank printers include cartridges that can be easily re-filled - you simply order a refill bottle. Each bottle has enough ink for 6500 prints, which would cover most users for over 2 years of printing.
More home office inspiration