How to jet wash a patio
Easily power through moss, algae and grime with the best pressure washer for your patio.
Shop all pressure washers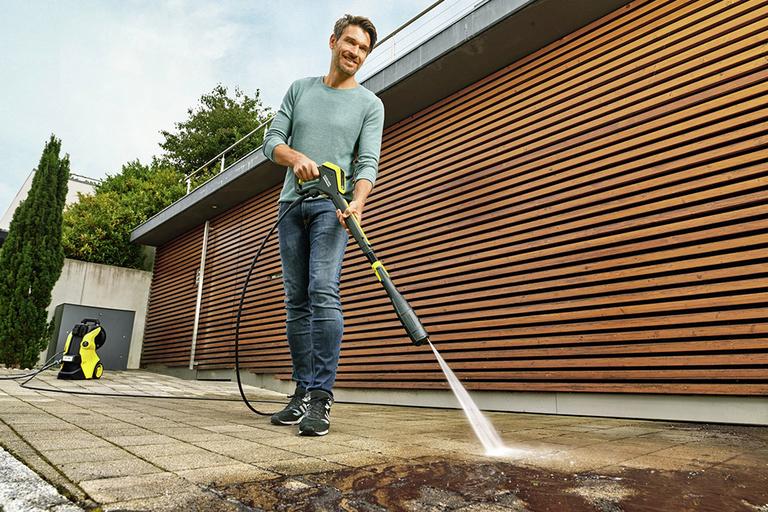 How to pressure wash a patio: step-by-step guide
Step 1
Clear your patio. Move any plants or furniture and give surfaces a good sweep. This will eliminate any risk of damage or injury from flying debris and having a clear patio will give you more uniform results.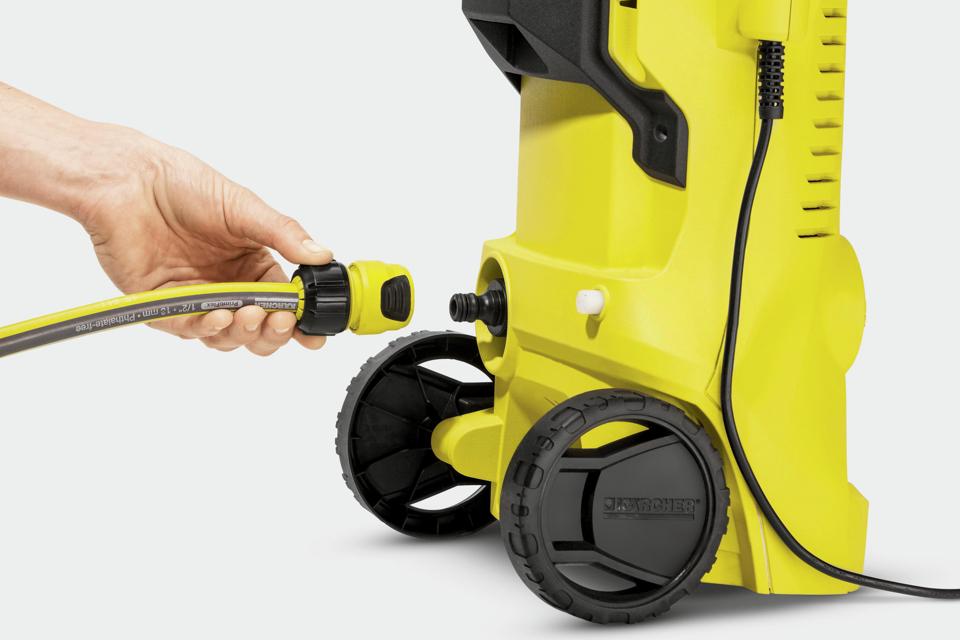 Step 2
Connect your pressure washer to your hose and turn on the tap. Pull the trigger gun, letting the water run freely (approximately 20 seconds) which will expel any air from your machine. Then connect to your mains supply and turn on.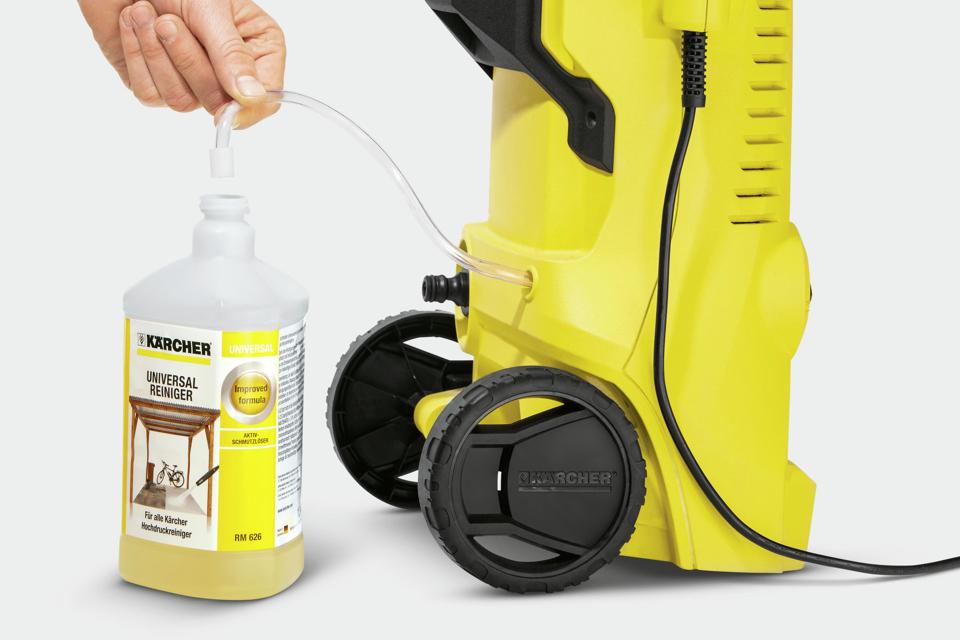 Step 3
If you're using a detergent, wet your paving first on a very light setting. Add the detergent to your pressure washer and spray onto your patio using the 'mix' or 'low' pressure setting, depending on your model. Leave for 5 – 10 minutes.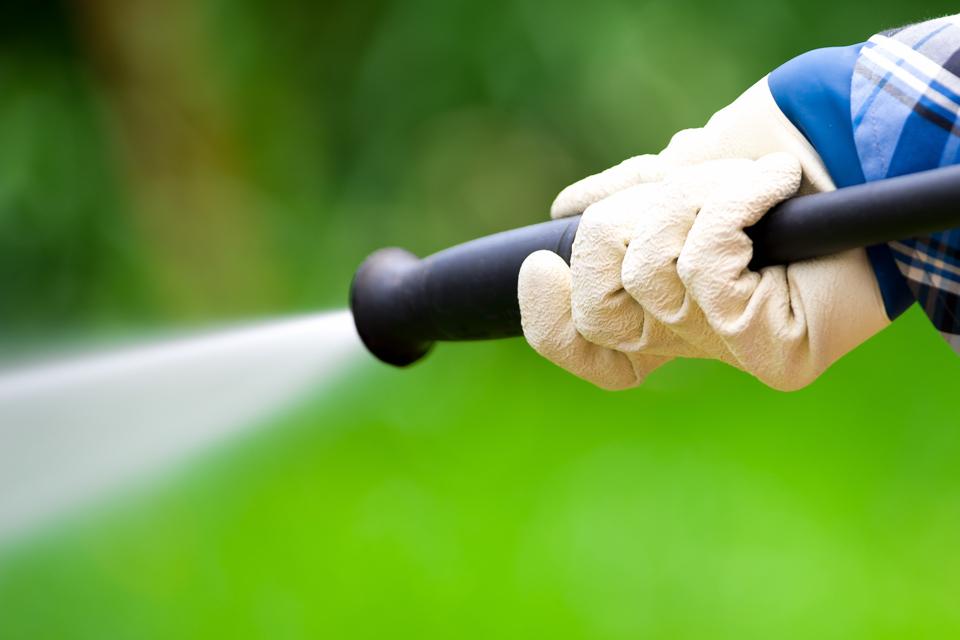 Step 4
If using a vario lance, turn to a medium pressure setting to wash the detergent off. Start from one corner or edge, and work across the patio using sweeping motions.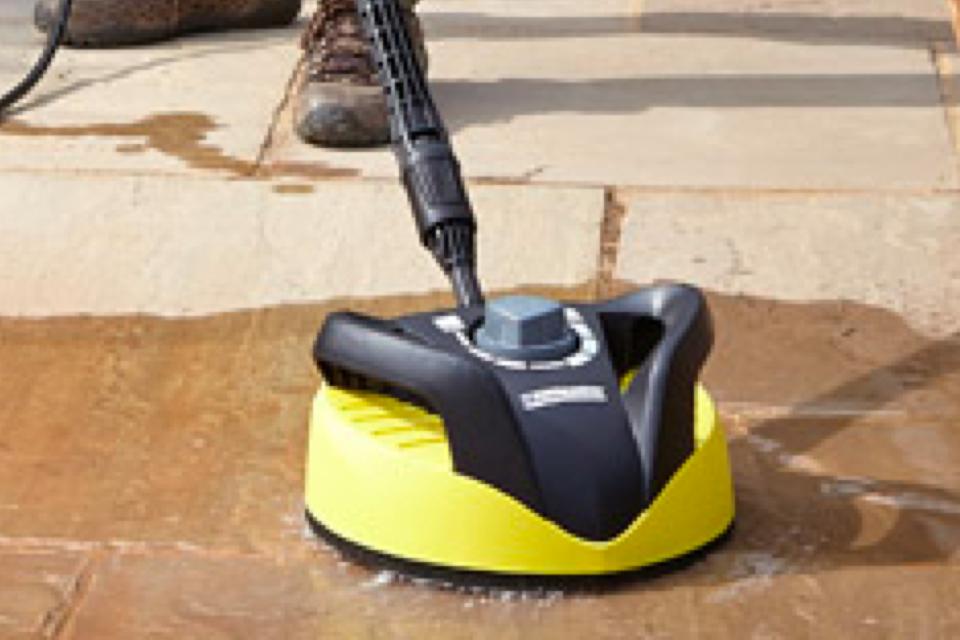 Step 5
Keep your pressure washer at a 45 degree angle, using a wide fan. Don't follow the joining lines with the water jet as this could risk forcing your paving stones apart. For a quicker clean, try using a patio cleaner which could clean the area up to 5 times faster.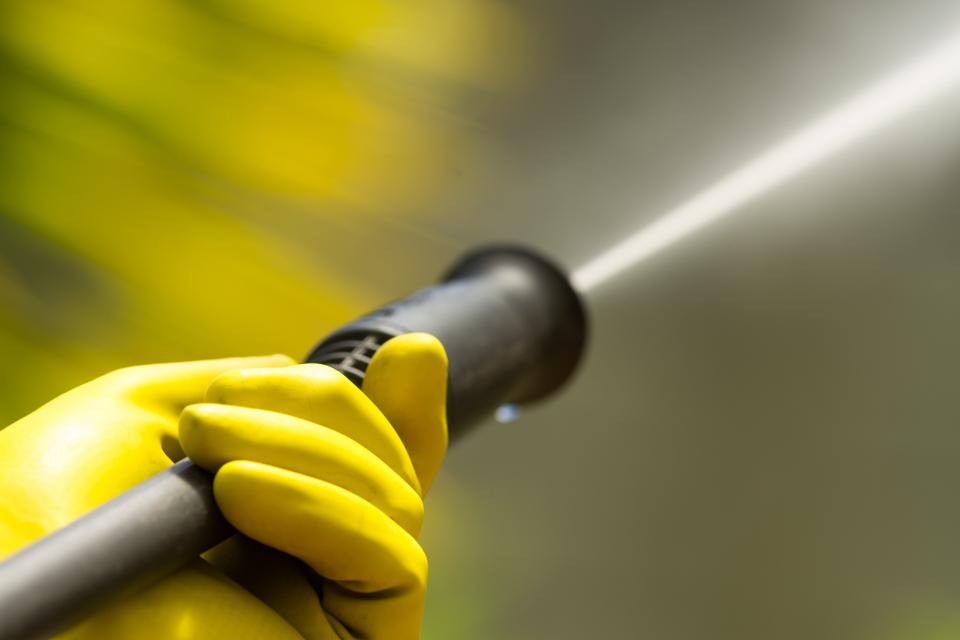 Step 6
Turn off your pressure washer and disconnect from the water supply. Then turn it back on, pulling the trigger gun until all of the water leaves the machine. This will reduce any risk of residual water freezing and expanding inside which could cause damage to the pump.
Best pressure washers
Useful pressure washer accessories
Here are the key accessories that could really help your patio cleaning mission. Some come with the pressure washer itself, but most are also available separately.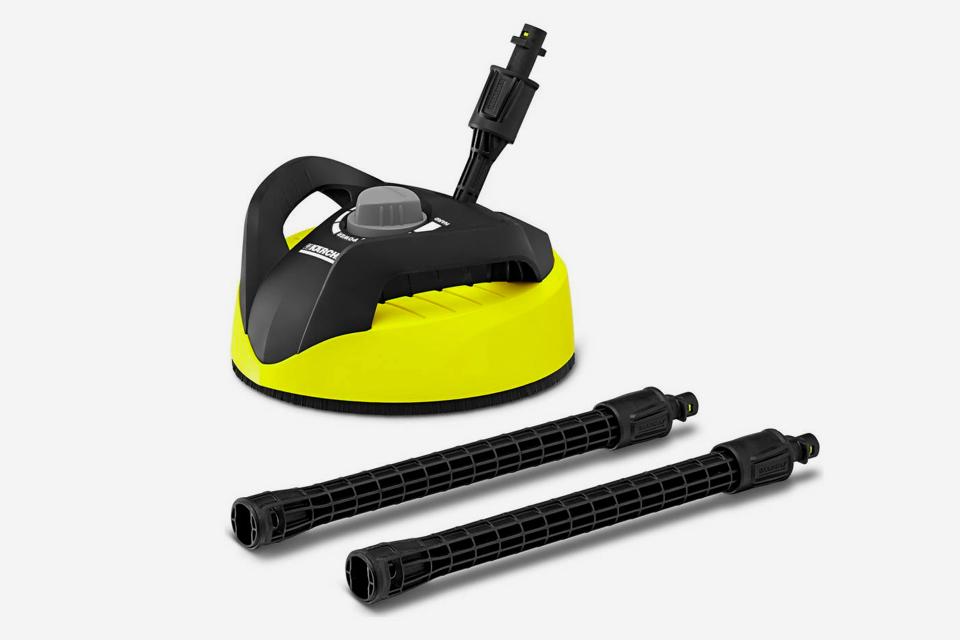 Patio attachment
With a rotating brush and jets enclosed underneath a circular hood, these are designed to make patio cleaning easier and less mucky.
Vario lances
These allow the pressure to be easily adjusted making it safer to clean different parts of the patio and even furniture without risking any damage.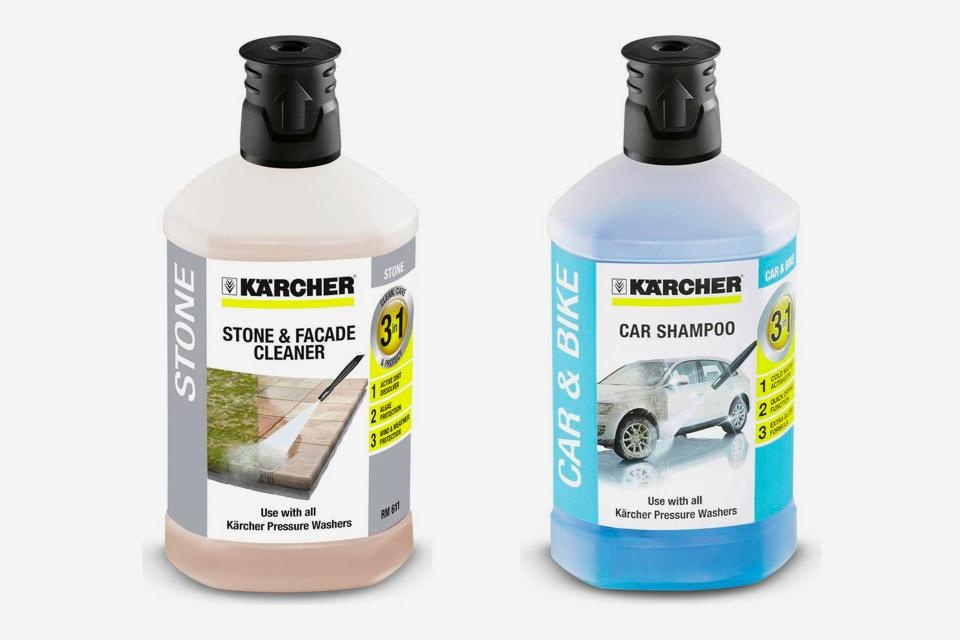 Detergents
Offers you extra cleaning power to shift stains like oil and grease and will help protect your patio from weather damage and regrowth of algae and moss.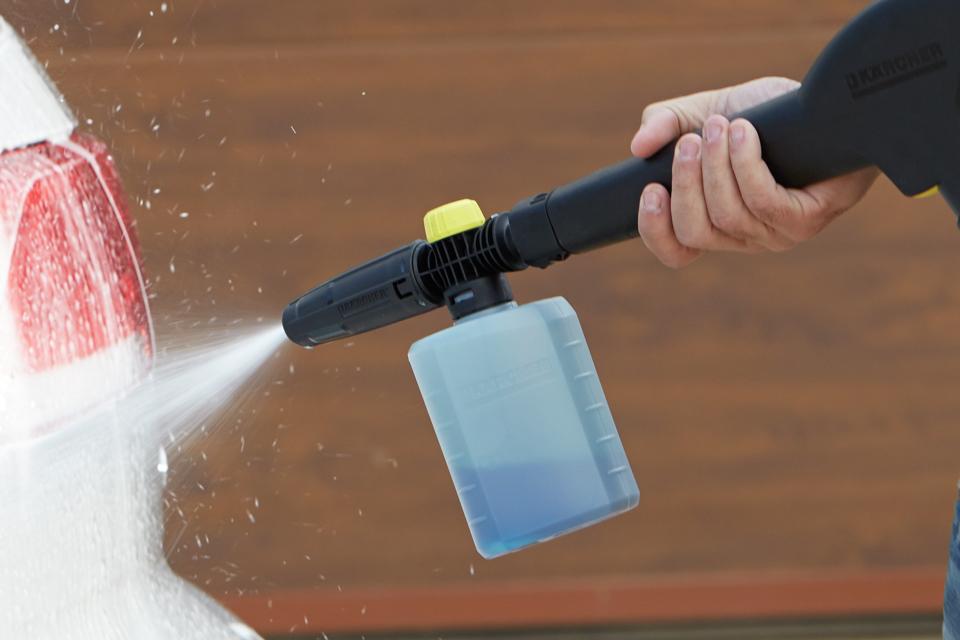 Foam nozzles
Provides a powerful foaming action when using detergent which makes cleaning more effective.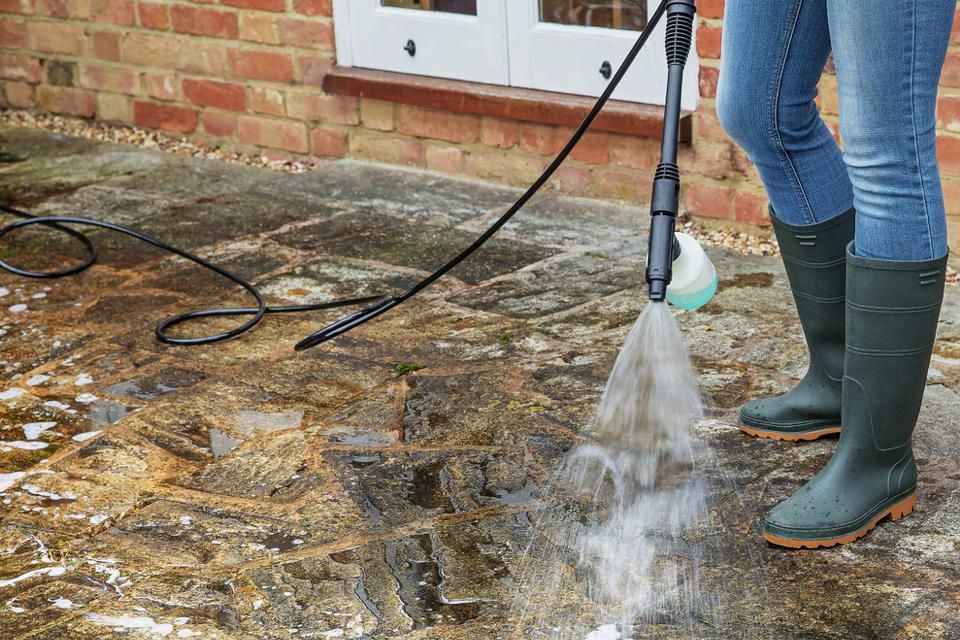 Extension hose
Gives you greater flexibility of movement. You don't have to worry about carrying your pressure washer around with you when cleaning large or difficult areas.
Brands you love
More help and inspiration
Why buy at Argos?