Picnic ideas
Break out the blankets, pack your baskets and make the most of the sunshine with our picnic ideas.
Shop all picnic essentials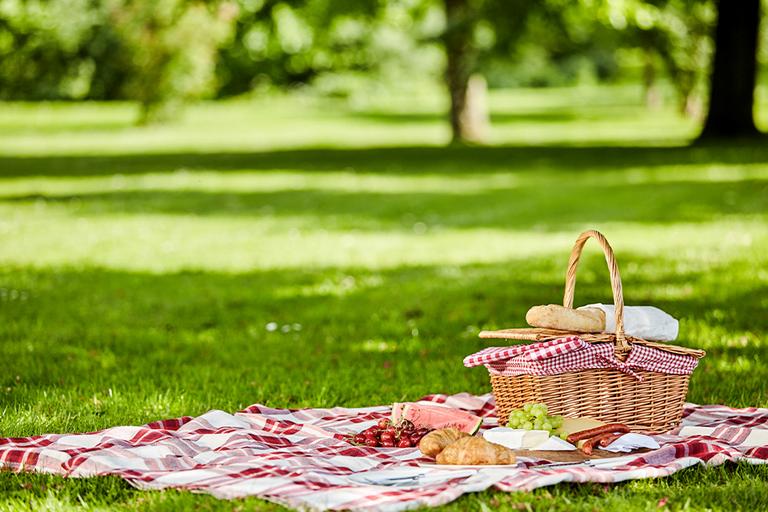 As we navigate our way out of lockdown, everyone's focus is on outdoor pursuits and what we can do to see our loved ones. Where Coronavirus restrictions allow, a picnic is the perfect social activity. Fresh air, catch-ups and yummy food. What's not to love? Let us take you through some picnic ideas to give you inspiration on how to make the day a memorable one.
Picnic packing checklist
Pack the perfect picnic
From picnic blankets and cool bags, to picnicware and foldable chairs, we've got all the ingredients in this handy checklist...
Picnic checklist
Napkins, baby wipes, hand sanitiser
Rubbish bags
Picnic tips
Keep perishable food fresh and any drinks on ice with a cool bag.
Bring plenty of blankets so there's space for everyone to sit.
If it's a hot day, take along umbrellas to keep the sun at bay. Don't forget the sun cream and bug spray to keep those creepy-crawlies away!
Location, location, location. Pick a good spot; something scenic with plenty of shade. You'll need a big area so the children (or big kids) can run around.
Don't forget napkins or baby wipes for messy pups.
Make sure you take hand sanitiser. (You should be well-stocked up!)
If you've gone fancy with your spread, you may need to pack a knife and a chopping board for that cheese and meat selection.
Take things to keep all ages occupied. A football or frisbee for friends or a kite and books for the kids.
Remember to clear away any rubbish at the end! No one likes a litter bug.
Picnic food ideas
Picnic ideas for kids
Fun in the sun
A picnic in the sun is a family favourite! Prepare a super summer spread full of their favourite snacks, and take some games for plenty of post-picnic fun. Football, cricket and rounders are all perfect for playtime in the park. You could even try a bit of fishing!
Family picnic ideas
Teddy bear's picnic
A teddy bear's picnic will delight the youngest members of the family. Pack all their favourite furry friends. Just make sure you know all the words to the well known sing-a-along so you're ready for your beary own teddy bear's picnic. You could even go on a bear hunt through the swishy-swashy grass!
Scavenger hunt
When everyone's finished tucking in, it's time for some fun. Spark their sense of adventure by getting the kid's hunting as you hike with a scavenger hunt. It can be as easy as asking them to find different colours in nature. Or you could create or print off a list of items they can tick off; everything from bumblebees to buttercups. Fantastic fresh-air fun.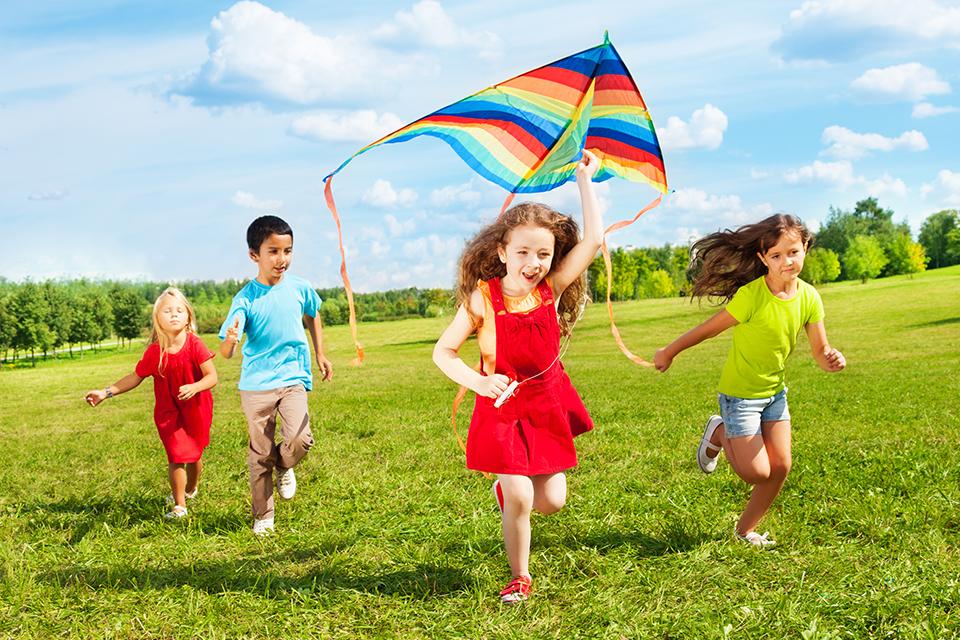 Go fly a kite
Run all those sarnies off. Picnics and kites go hand in hand. The excitement and sense of accomplishment on the children's faces when they get their kite to soar in the sky is lovely to see. The whole family will want a go! All you need is a big open space, a bit of a breeze and a kite of course!
The romantic retreat
A picturesque picnic
Make it a date with a fancy feast somewhere quaint. Take someone special out for an afternoon of soaking up sun, tasty food and blissful relaxation.
The romantic retreat - hints and tips
Location for love
It's important to find a stellar setting. Head to the best place in the park, a charming countryside location or a secluded spot by the streamside. If you live close to the beach, why not enjoy a picnic on the sand?
All dressed up and somewhere to go
We've not had many opportunities to dress up during the pandemic. So go on, treat yourself to a new outfit for your picnic date. The Tu holiday shop has everything you need to feel a million dollars.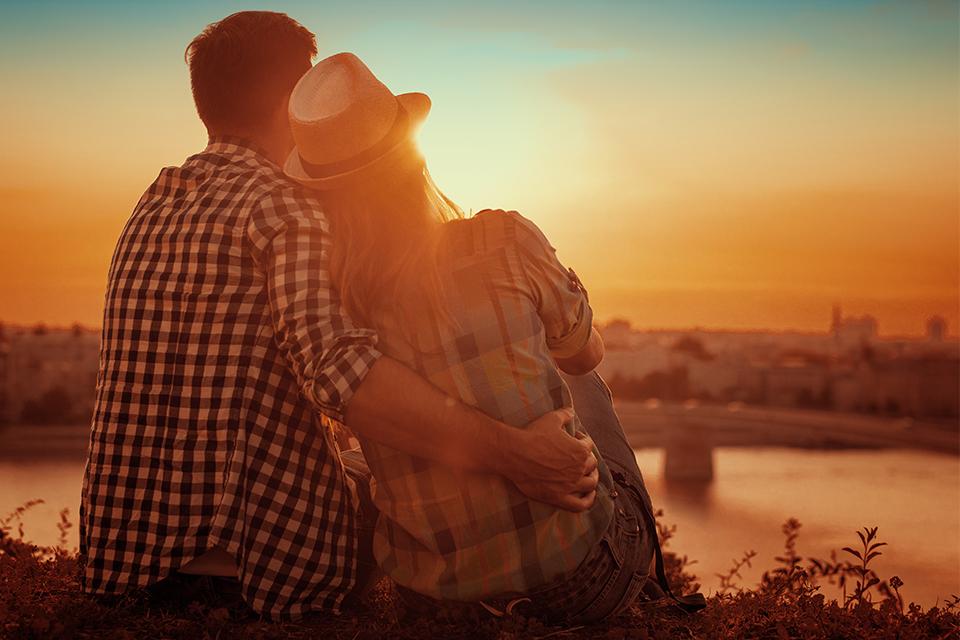 A stunning sunset
This is one for the true romantics. Hike to a scenic overlook to watch the sunset. Pack some board games to enjoy as you wait. Once the sun has disappeared, you can carry on the romance, gazing at the stars. Place some candles around your blanket to create a dreamy ambience.
Picnic party
Social in the sun
Grab your mates and go to the park for a proper picnic party. Get everyone to bring their own food and drink, pack some music and games, and you're ready for a fun-filled outdoor get together.
Picnic party - hints and tips
Summer sports
Take a break from the food and play some sport in the park. Cricket and rounders are perfect group games and once you've finishing playing, it's time for round two of the food.
Sounds good
Get the party started with some portable speakers. Line up a host of feel-good tunes. For a more chilled vibe, why not take a guitar?
Picnic BBQ
Sausages, salmon, steaks... mouthwatering stuff! With a portable BBQ, you can pack it up and take it with you on your adventure to the great outdoors.
Picnic at home
Patio picnic
If it's a nice day, but you don't fancy a trip to the park, why not have a picnic in the garden instead? Take some blankets and cushions outside, or use a picnic bench, some garden furniture or a quirky teepee instead.
Indoor picnic
If the weather is bleak, don't let it ruin your fun. Lay down a blanket in the lounge. You could construct a makeshift low table to elevate the food then surround it with comfy cushions. For the kids, build a fort fit for a feast and create a cosy rainy day hideaway.
Pick up your picnic essentials...
Picnic recipes
Chicken, avocado and black bean wrap
Tasty and high in protein, ideal for your little one's growth*
Total time required: 20 minutes (including chill time).
Ingredients:
380g carton black beans, drained
1 tsp cumin
50g baby spinach
4 wholemeal wraps
160g cooked chargrilled chicken
1 red pepper, deseeded and sliced thinly
50g feta
1 avocado, sliced
Method
Step 1: Put the beans into a small saucepan and stir in the cumin. Cook for 3-4 minutes, before allowing to cool slightly.
Step 2: Mix the cooled beans with the spinach. Spread this onto a wrap before topping with the cooked chicken and sliced peppers. Crumble over the feta and finish with slices of avocado.
Step 3: Roll up tightly and cut in half to serve.
*when enjoyed as part of a healthy lifestyle.
Vegan green goddess pizza
Super simple and full of flavour, the perfect treat for a picnic lunch.
Total time required: 45 minutes (including chill time).

Ingredients for the flatbreads:
500g strong white bread flour
1½ tbsp baking powder
1 tsp fine salt
4 tbsp olive oil
Ingredients for the vegan pesto:
120g rocket
75g pistachio kernels
½ lemon, juiced
1 large garlic clove, crushed
6 tbsp olive oil
2 medium courgettes, cut into long strips with a vegetable peeler
½ tbsp olive oil
Method
Step 1: Mix together the bread flour, baking powder and salt, then gradually pour in the oil and 275ml warm water. Bring together into a ball and lightly knead for 10 minutes.
Step 2: Place the 100g rocket, 50g pistachios, the lemon, garlic and olive oil in a food processor and blend.
Step 3: Cut the flatbread dough into 4 equal pieces and roll each out to a wide circle about 3-4mm thick. Heat a wide heavy pan over a medium heat and cook each flatbread for 3-4 minutes on each side, until golden brown and slightly puffed up.
Step 4: Heat a griddle pan with ½ tbsp oil over a high heat and add the courgette strips. Cook briefly on each side until there are griddle marks all over and the courgette is just cooked through.
Step 5: Chop the remaining pistachios. Divide the pesto between the flatbreads and spread evenly, then top with the griddled courgettes, reserved rocket and pistachios.
More inspiration
Why buy at Argos?