A montage of different rooms, styled with the Palm Luxe collection.
About the look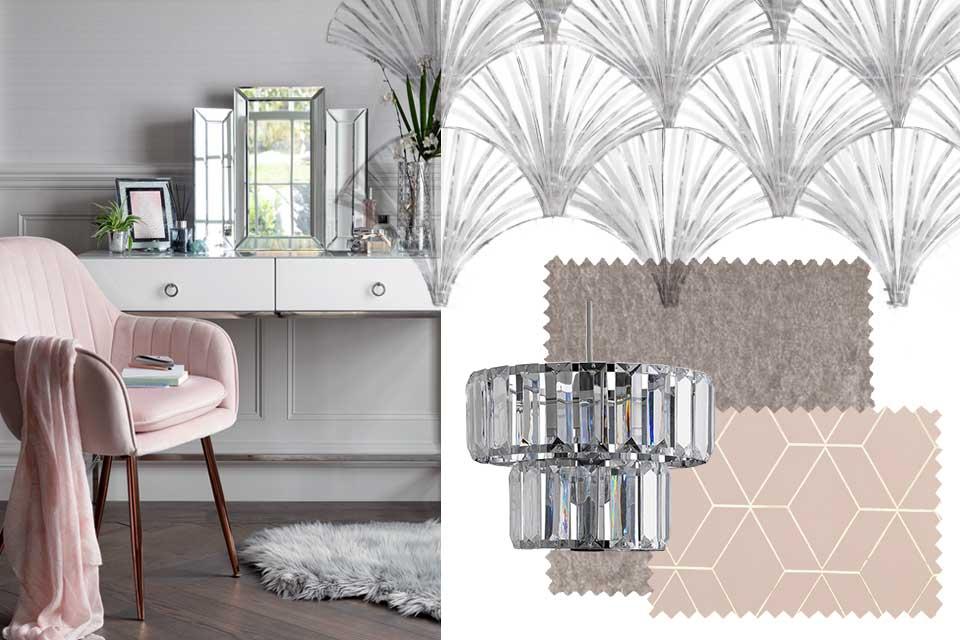 Inspired by boutique hotels
Who doesn't love staying in a chic hotel? That little rush you get just before opening the door to your new home-from-home. Imagine getting that same feeling from walking through your own door...

To create this luxurious effect, metallic accents of course make a feature. But feel is just as important; indulgent velvets, slinky marble, sumptuous faux fur - anything that makes you want to reach out and brush your hands over it. To show off all the opulent details, we've kept the colour palette simple and patterning soft and elegant.
The key pieces
In living spaces
Making a room feel luxurious is about making a statement, so focus your attention on the big pieces of a room. Indulge in a plush sofa and gorgeously glam lighting in your lounge - they'll draw the eye and elevate the rest of the room to luxe level.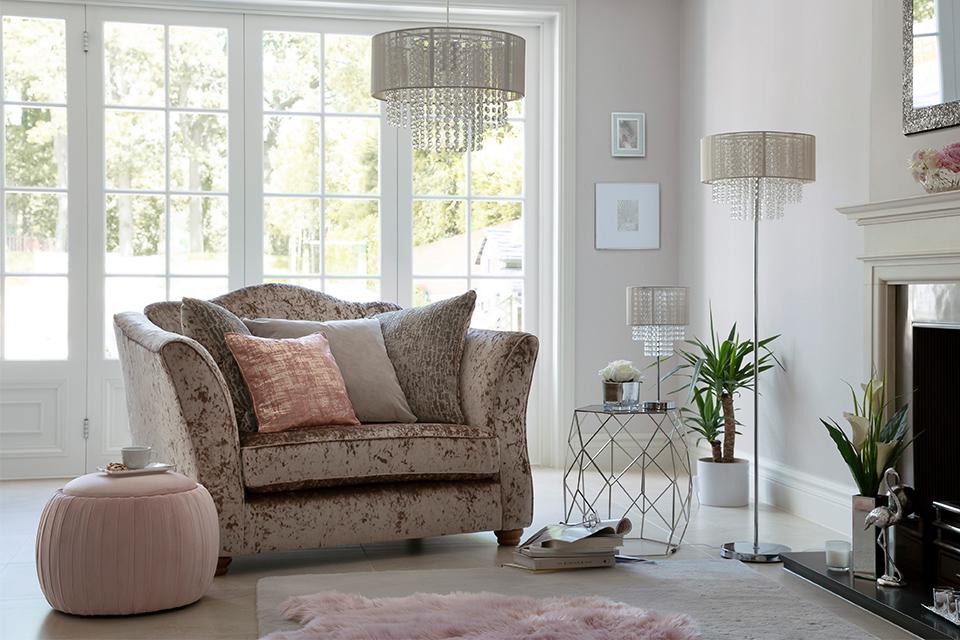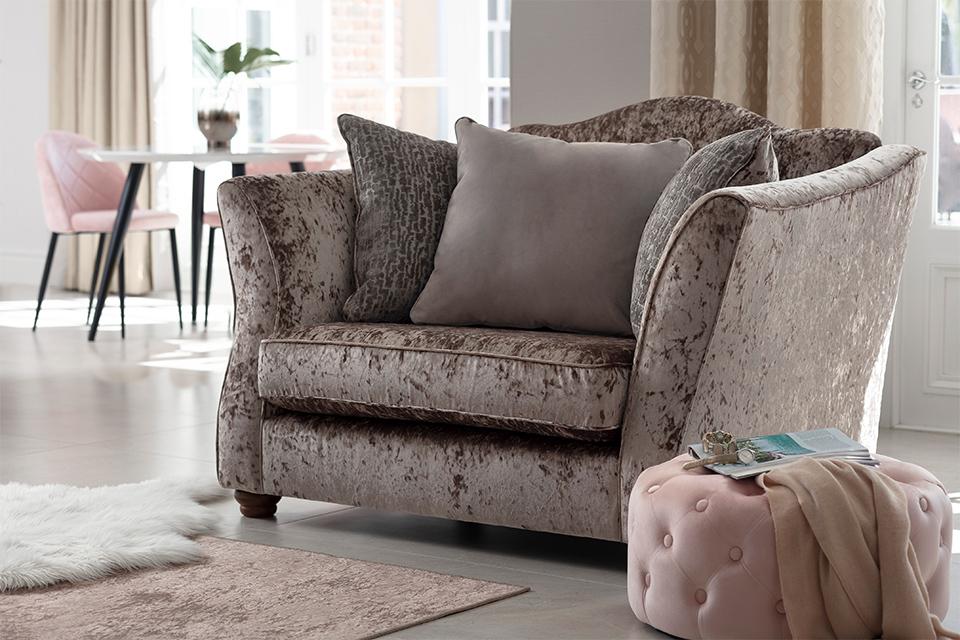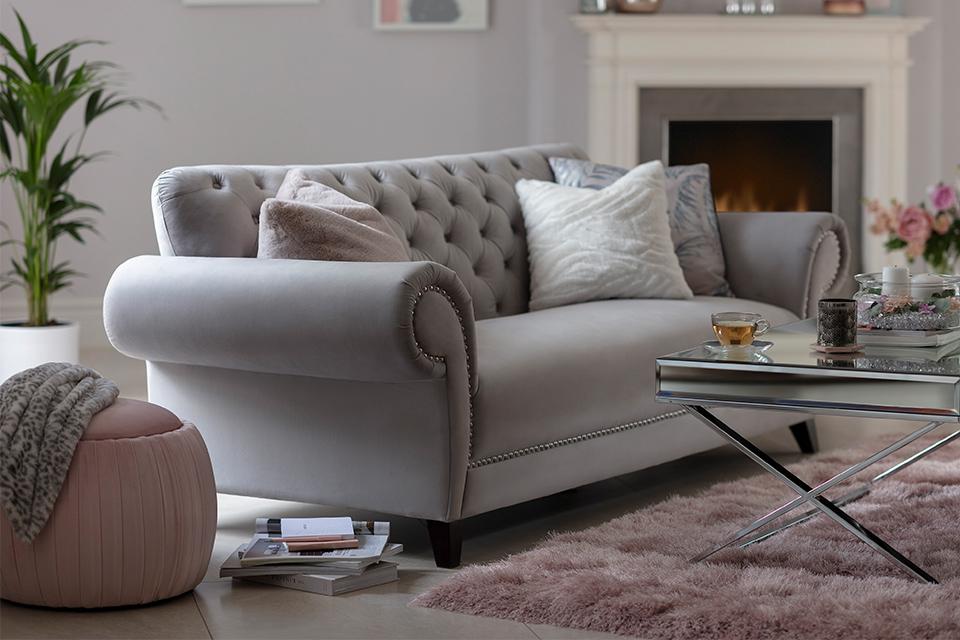 Mix modern and classic styles
Adding in a few classically styled pieces is an easy way add a touch of sophistication. Think scrolled arms or button-backed seating. By keeping the colour scheme and fabric more modern, like our cool grey velvet Chelsea sofa, you'll avoid the look from tipping into traditional.
In sleep spaces
This look comes into its own in the boudoir. Mirrored furniture reflects all those glittering metallic accents and moody lighting. Pick a bed with a statement headboard and layer up bedding that has texture or a subtle print on it (leopard or geo are our picks).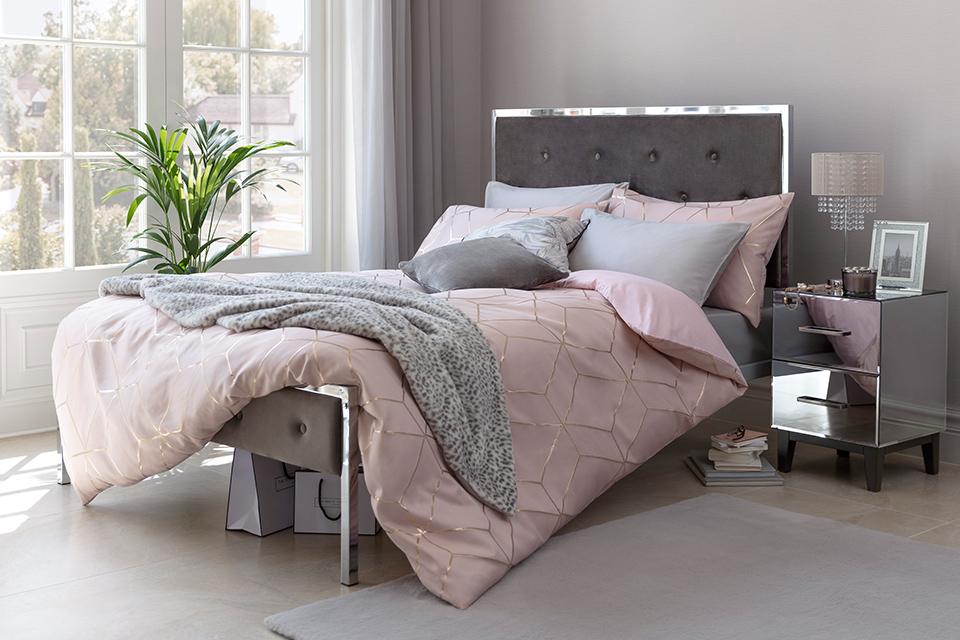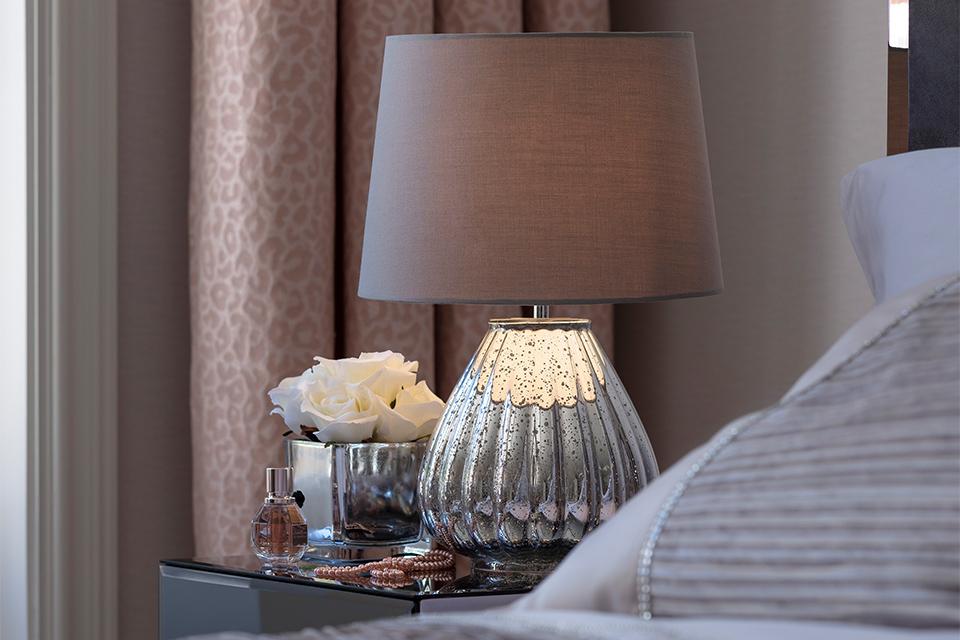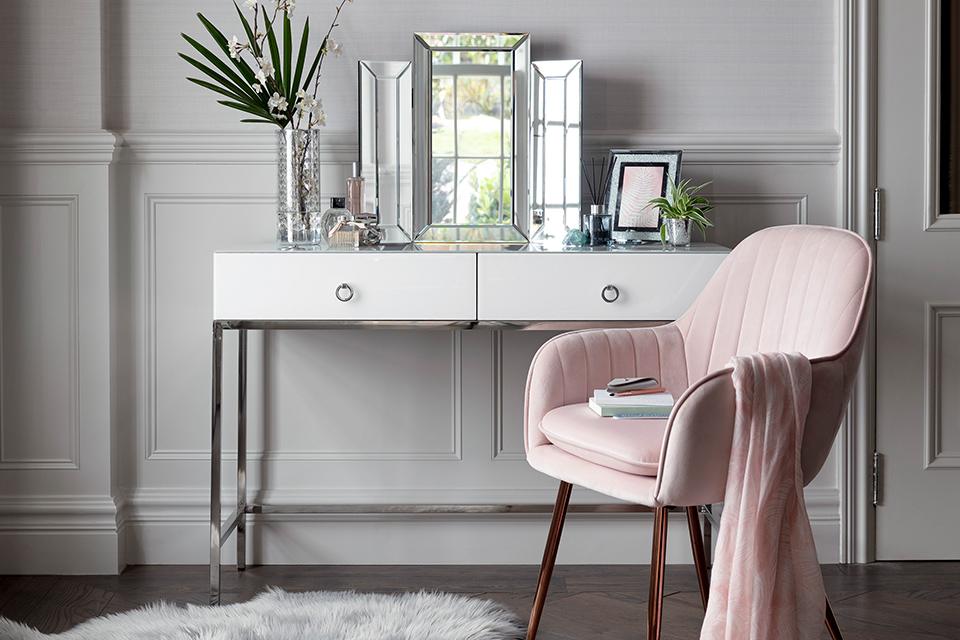 Invest in the feel factor
It's not just about creating a look, it's that soothing feeling of being totally relaxed that we're trying to recreate. That could be as simple as refreshing your bathroom with new spa-style bath sheets or treating bare feet to a soft faux fur rug.

If you've got space, why not carve out your own pamper station? A dressing table creates a glamorous getting-ready area, plus boosts your storage for all those lotions and potions.
In dining spaces
Argos Home Luxe 12 piece dinner set in platinum.
Argos Home Elegance set of 2 gin glasses.
Style your table
A little extra care will go a long way in elevating your look from 'average' to 'expensive-looking'. We've started with our statement marble-effect table and velvet chairs - they come in pairs so you can mix and match the blush and grey. On top, a porcelain set oozes elegance next to shapely glassware and a floral centrepiece (go faux for easy upkeep).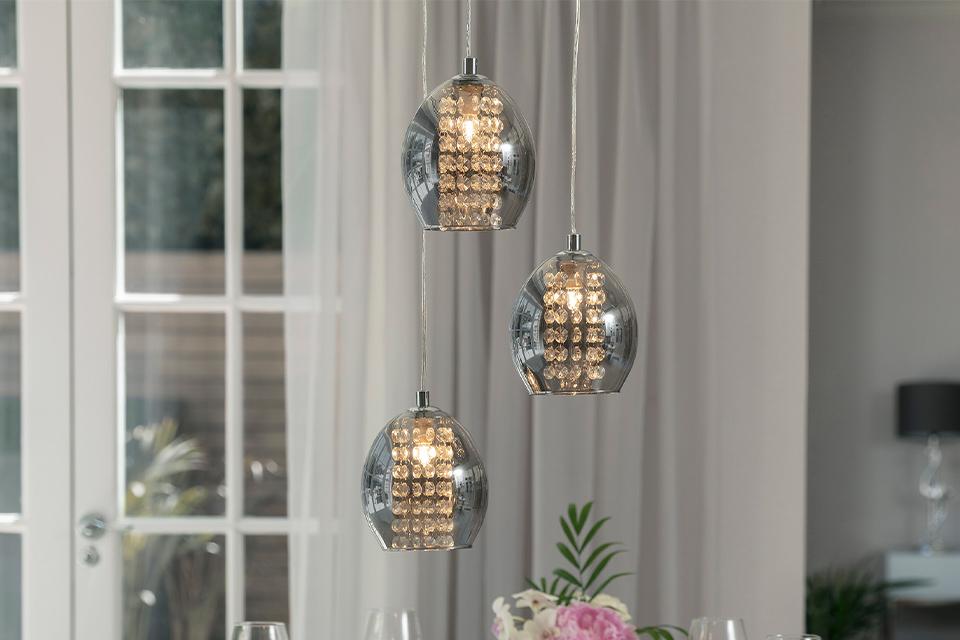 Set the mood with lighting
This styling tip is inspired by those fancy bistro restaurants: they hang pendant lights low over the tables to create separate little dining pockets, and a more intimate atmosphere for guests. This trick works really well in open plan spaces too - it helps to separate the dining area from the busy kitchen or living room.

Larger styles work well here and make a real statement - the beads in this glass pendant beautifully diffuse the light.
Styling tips
Introduce velvet textures
Velvet adds an undeniably indulgent edge to any room, and is suitably seasonal. Add a little with cushions and rugs, or a lot with furniture - these breakfast bar chairs are the perfect small-space statement.
Opt for unique pieces
Want the secret to making a room look expensive? Look for unique pieces with an interesting pattern or unusual shape (lighting is a good place to start). Adding a few bespoke styles will hint at a more refined taste.
Seek out anything shiny
Mirrored finishes not only fit the Luxe look but they also reflect light around a room, making spaces look a lot bigger than they are. Position mirrors or mirrored furniture where they'll best catch the light, and look for accessories that have metallic details.
Explore our other collections
Why buy at Argos?