Outdoor toys maintenance
A guide to help you check and maintain your trampoline, climbing frame, swings and kids' bike.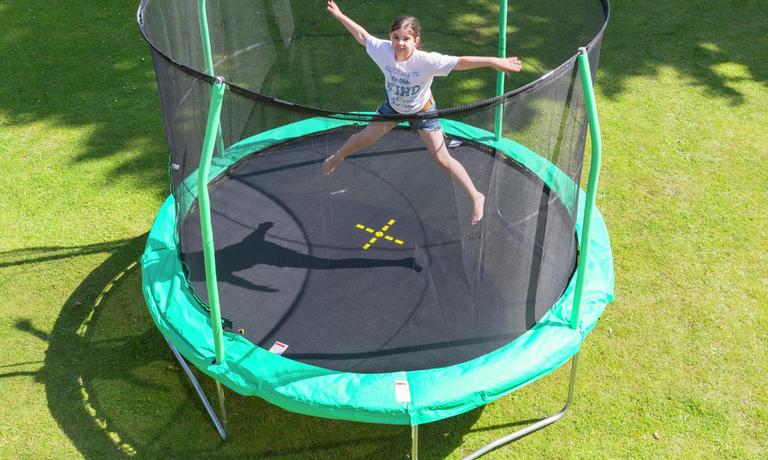 Trampoline maintenance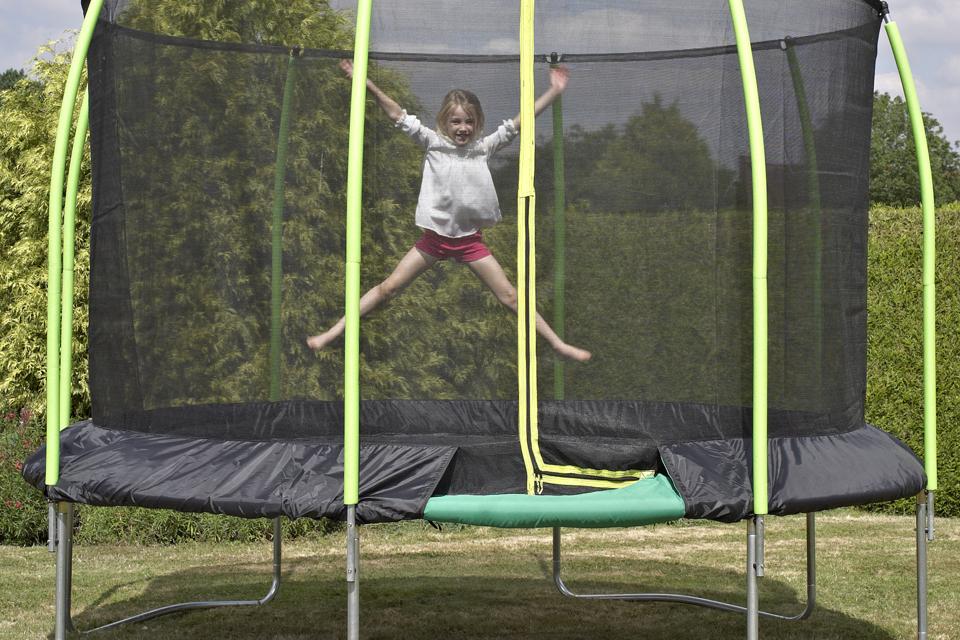 Trampolines need a little TLC to keep them safe and fun. Here's our 'to do' list for trampoline maintenance:
Reposition the trampoline to a level and stable grass surface far from any overhead obstacles and 2.5m from any surrounding fences/walls etc.
Remove the winter cover and check the mat, springs and frame and connecting parts for signs of wear and tear.
Remove twigs and debris around the frame and underneath the protective padding.
Put up the protective netting and check all the stitching and attachments are intact.
Make sure the frame is sound, checking each joint and oiling where necessary.
A sagging jump mat is a sign the springs are overstretched: replace these parts if necessary.
Safety Tip: Don't use the trampoline if there are tears or holes in the jump mat – you can shop for replacement parts including springs and safety pads, or browse our new range of trampolines.
Climbing frames, swings & slides maintenance tips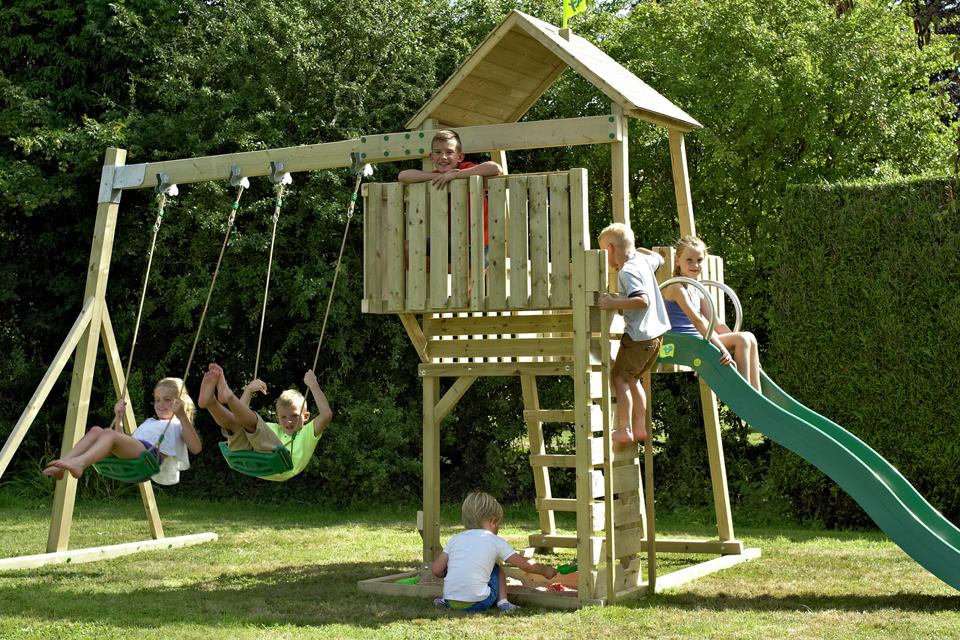 Whether you've got a metal or wooden climbing frame, these safety maintenance tips apply:
Check all the main parts and fixings are secure.
Oil the metallic parts and tighten screws and bolts where necessary.
Smooth down any splintered or rough areas with a sander.
Thoroughly check attachments like swings and handles for safety.
If you've left the swings outside over winter, check the rope for deterioration and replace if necessary.
It's best to detach swings and store them in a dry place over winter.
Algae can be really slippery on steps, so scrub clean with some disinfectant and dry before use.
Looking for a replacement? Shop our full range of climbing frames, swings and slides.
Sandpit maintenance tips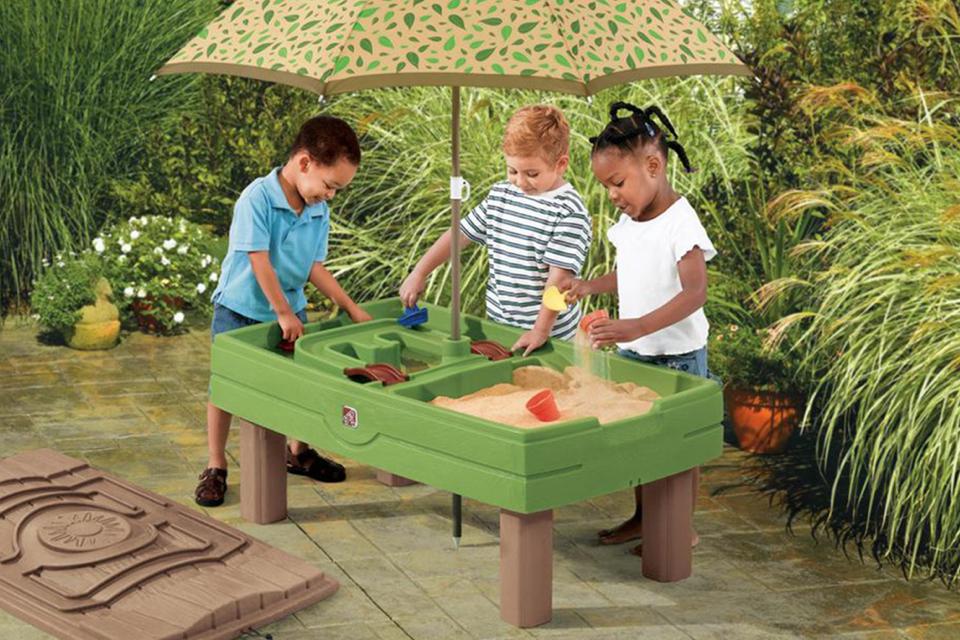 Sandpits offer a great sensory play option, and all the fun of the beach - here's how to keep the area safe and clean:
Give your sandpit a wash and replace with non-toxic play sand at least once a year - we recommend you do this at the start of the outdoor season.
Inspect the sandpit before every use to check it's clean and not contaminated with any foreign objects.
Use a rake to aerate the sandpit once a week.
Once a month turn over the sand completely and top up with more sand if necessary.
Check with your hand that the sides and inner edges of the sandpit are smooth, and don't have any rough or sharp corners.
Smooth any rough corners with sandpaper.
Want a new one? Shop our full range of sandpits and play tables.
Safety reminder:
When following tips and advice, always use your common sense. Always refer to the manufacturer's instructions and if in doubt, consult the manufacturer.
Why buy at Argos?