Nursery ideas
Soothing spaces for you and baby.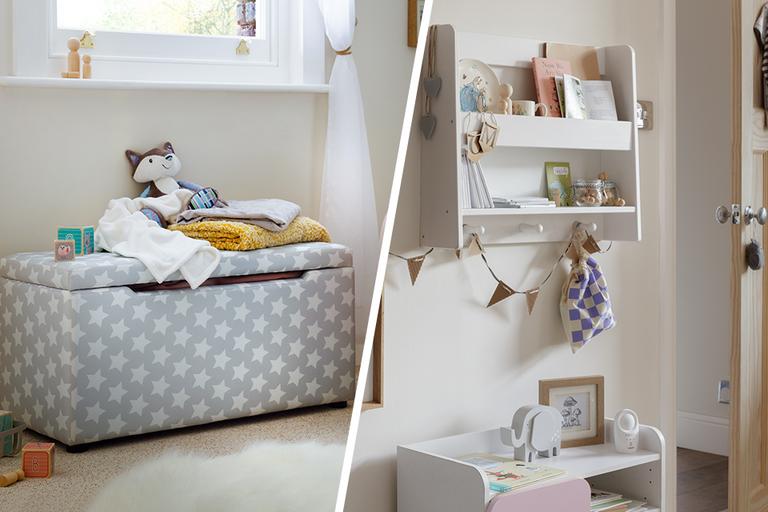 Top picks
Nursery furniture ideas
There's no escaping it, babies come with a lot of gear - so incorporating plenty of storage is a priority when designing their nursery.
Space saving styles
Transforming a box room or small bedroom into a nursery? These pint-sized pieces and space-savvy styles make the most of tight squeezes.
Top of the cots (and cribs)
Deciding on the best bed for your baby is a lot easier if it's been tried and tested by other parents - here are our best rated and reviewed.
Coordinating nursery furniture sets
The easiest route to a finished and beautifully furnished nursery? Browse our favourite furniture bundles.
Nursery decor ideas
This is the fun bit! Time to dial up the cuteness and layer on the snuggle factor with the sweetest selection of decoration ideas.
Want to keep it neutral?
If you're not sure what you're having, or just want to avoid cliché colour schemes, these neutral decorations will create an oh-so-adorable nursery.
Want to get a little creative?
Add your own personal touch to their first bedroom by upcycling a piece of furniture. Use a chalky finish furniture paint for a soft pastel finish.
Add a blackout blind
A handy addition for afternoon naps, blackout blinds help you create a soothing sleep space at any time of day - just follow the instructions to set up safely and keep cords out of reach. Layer up with a floaty drape or matching curtain to complete the look.
Create a gallery wall
Arrange different sized pictures, wall pieces like a fun-shaped clock and framed photos to create a mini gallery. Top tip: try different layouts on your floor first. Once you're happy with the look, take a picture so you have an easy-to-recreate reference.
Go from couch to cot
We love this idea! Removing a side of the cot and adding a few cushions and throws transforms it into a day bed. Your newborn probably won't sleep in the nursery straightway, so this is a great way to use the cot in the meantime.
Nursery checklist
Starting from scratch? We've covered off all the things you need, plus a few nice to haves too.
Moving up to toddler
Ready for the jump to a toddler bed? Here's how to easily transition their space into something a little more toddler friendly.
Update their accessories
PAW patrol mad? Hey Duggee fan? By the age of two your tot will no doubt have a 'favourite thing' - but before you start painting the wall Peppa Pig pink, remember this might just be a fad. Instead just swap out their bedding and accessories to update the space without committing too much to a theme.
Invest in a toddler bed
It's time to seek out their first 'proper' bed - eek! We love the playful Scandi-inspired style of our Bodie snoozer, but we've got styles with built-in storage too if you're looking for something really practical. For a real showstopper check out our bright red Corvette (it's hard to miss).
Rethink your storage
Have a little declutter before you start - you'll probably find a heap of baby things you don't need in their room anymore. Once these are out the way (or in storage) you'll have freed up some space for toy and book storage.
Create space for them to play
There's a lot of playing and exploring to be done now they're toddling about. Adding in a cosy rug on the floor, a mini armchair, or tiny table creates little pockets of play (and helps to contain some of the mess).
Keep SOME things in easy reach
Make them feel like a grown-up and include safe storage styles that their little hands can reach. Low open shelving for books, mini clothes rails for dress up costumes and baskets for toys work well, and will encourage tidy habits (well, we can hope).
More inspiration
Why buy at Argos?