How to master multifunctional spaces
Make your rooms work twice as hard.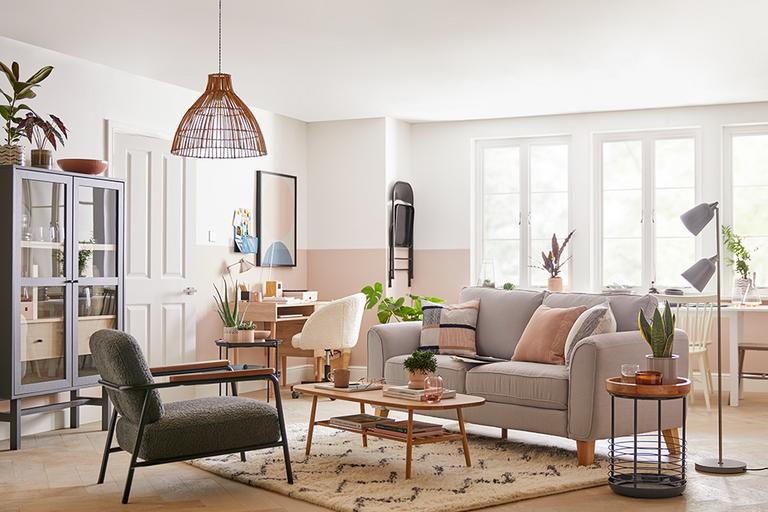 Why limit yourself to a one-function room?
You've got to think big to live small - and with a little creativity and some smart furniture, you can design multipurpose spaces that flex around you. Not sure where to start? We'll take you through 6 ways of thinking to help shape your space into versatile pockets to dine, relax, work and sleep in.
6 rules to stick by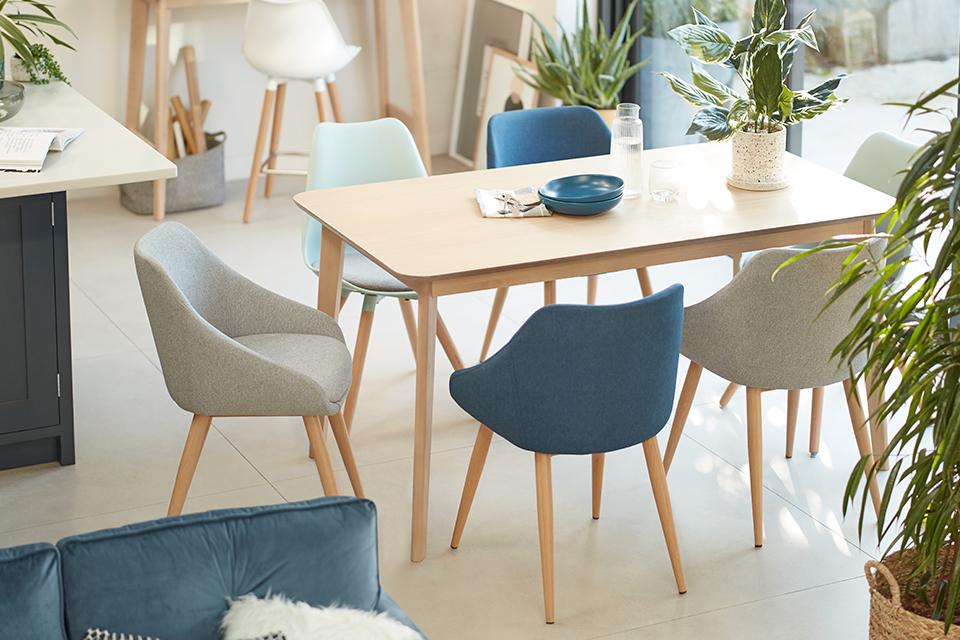 Combine rooms that naturally sit together
Think about how you use your rooms. Big entertainer? The kitchen and dining spaces go hand-in-hand. Need quiet to study? The bedroom might be the best spot for your at-home office. Considering when and how you'll use the space will help you prioritise what goes where.

In our model home, our family love having friends and family round for dinners and weekend brunches. To make serving and socialising seamless, we've placed our spindle-legged Skandi table with mix and match chairs in the centre of the kitchen and lounge areas - with that cool blue tone tying the whole space together.
Keep a consistent colour scheme (but play with texture)
To make open plan spaces link together, it helps to stick to a palette of three or so colours. We've opted for a bright and airy, Scandi-inspired trio of grey, blue and white, picking out different shades with furniture and accessories.

While the core palette may be the same, you can use different textures and materials to divide spaces and reflect their use. In this bedroom space we've opted for warmer fabric finishes (like our loft bed with strokable felt headboard) and fleecy accessories, to make the space feel cosy and inviting.
Seek out secret storage
When you're combining spaces lots of storage is a priority. The option to hide away pieces when they're not in use lets you more easily transition from one use to another, and keeps spaces streamlined and uncluttered.

Furniture with built-in drawers and cupboards, like a handy storage bed or ottoman, work well in small spaces. Look for pieces that can easily be moved from space to space - those wheelie under bed boxes and a lightweight clothes rail are perfect portable picks.
Choose slimline furniture
Avoiding bulky styles when choosing furniture is a great way to save space and stop a room with lots of uses from feeling too cramped. Think long and leggy, like hairpin legged furniture or the tapered style of a side table and chair duo.

It helps to choose lighter colours too; blonde woods, cool grey and white stops bigger furniture pieces from dominating a room - mirrored furniture does the trick too if you're after a more luxe look.
Pick multifunctional furniture
Spy that statement locker-style cabinet? It's pulling it's weight as a unique bedside table in this bedroom, but would work just as well by the side of a sofa, in a stylish study or even in a playroom. Before buying a piece of furniture, consider if it would work in different rooms.

Other ideas include storage that doubles as seating, stylish sofa beds and oh-so-versatile side tables (they make great desks). Oh and we love this ingenious floor lamp with shelving, which sits just at the right height next to your sofa or armchair.
Learn the art of task lighting
Not heard of it? Task lighting is the clever technique of adding extra illumination just where you need it; a lamp over a desk area for after-dusk studying, or a floor lamp angled over an armchair for cosy evening reading.

It's a great technique in open plan areas, where you might otherwise only have one single light source. And by choosing portable styles, it gives you the flexibility to rejig your light sources where and when you need them.
Home office ideas
Office oasis
Fuel your productivity with an office space that works just as hard as you. From tips for a comfy desk set up to ideas on how to split rooms spaciously, discover how to create your home office.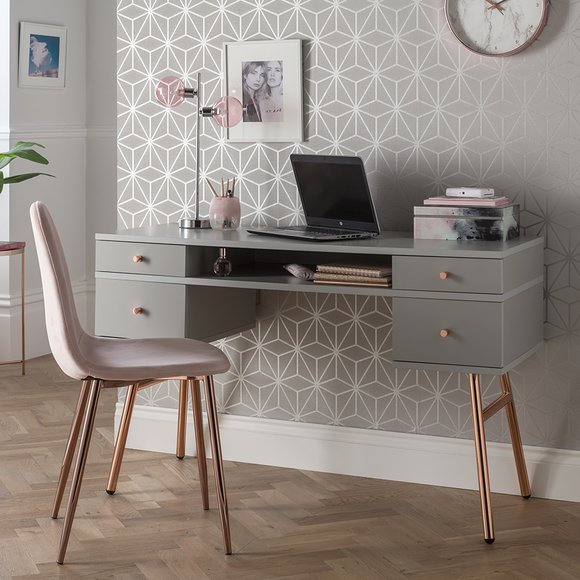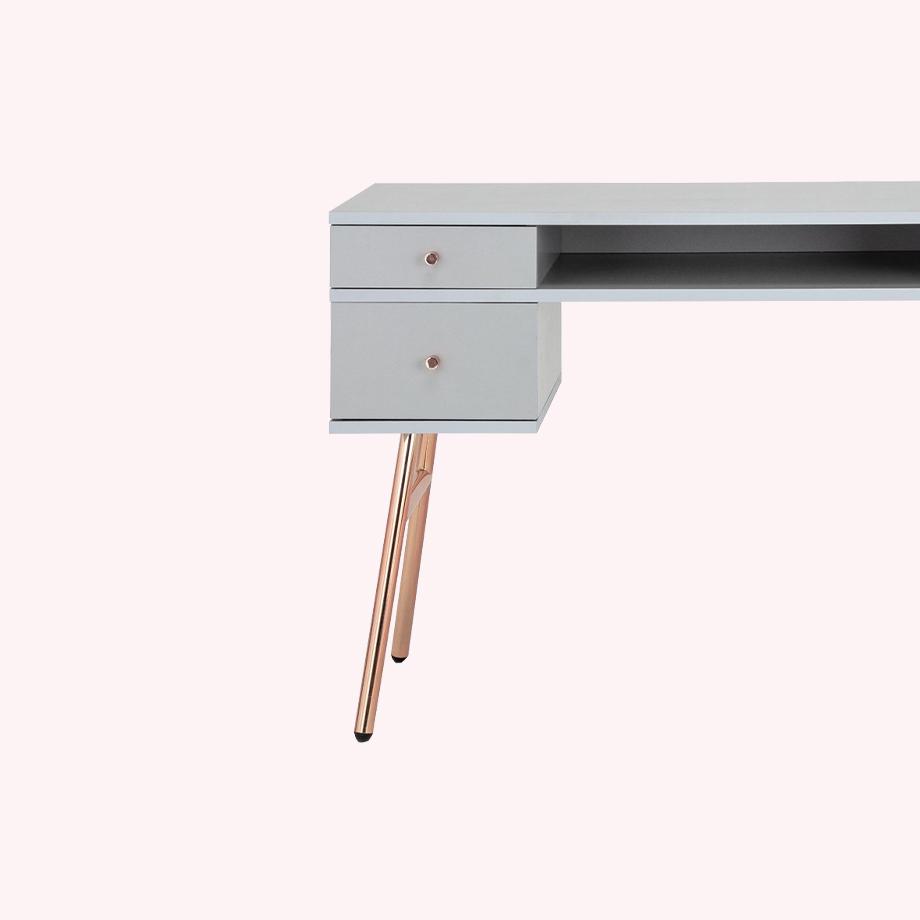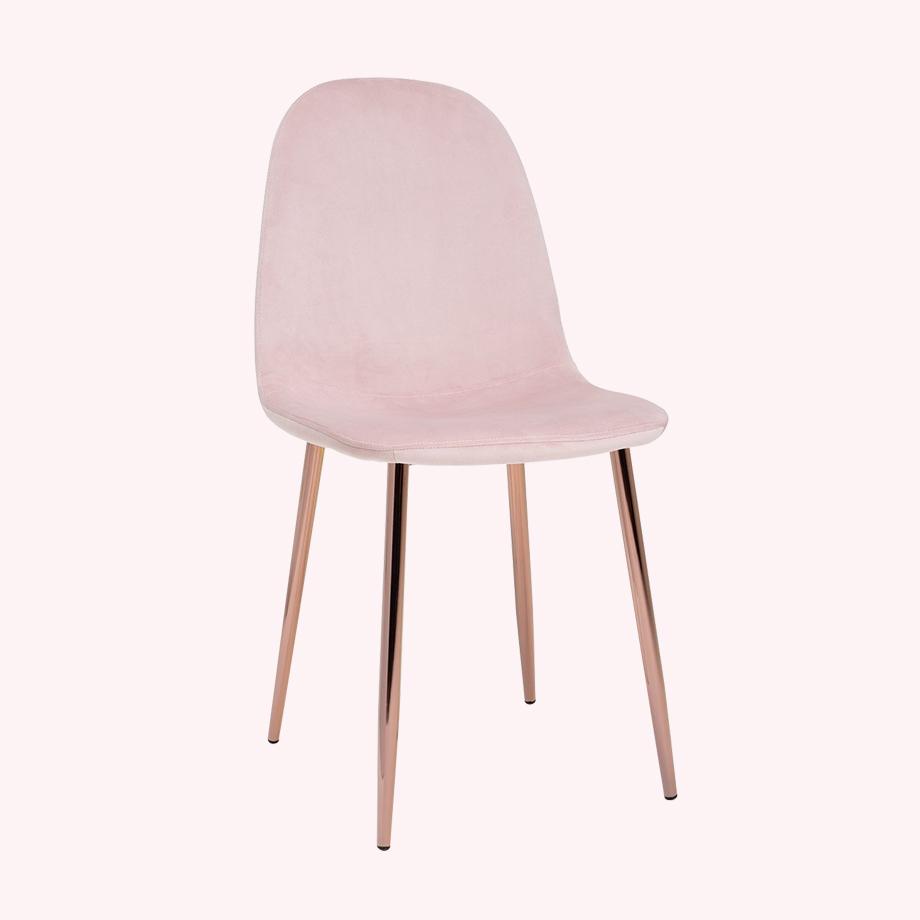 Video call ready
Productivity meets personality with these super-stylish pieces. The subtle pops of pink and a few on-trend accessories make this setup more boutique than boardroom.
Creating a kids' workspace
Design a zone that's stimulating, inspiring and a fun place. No-one wants to do their homework in a gloomy corner.
Shop by space
More inspiration
Why buy at Argos?