Men's shavers - which is best for you?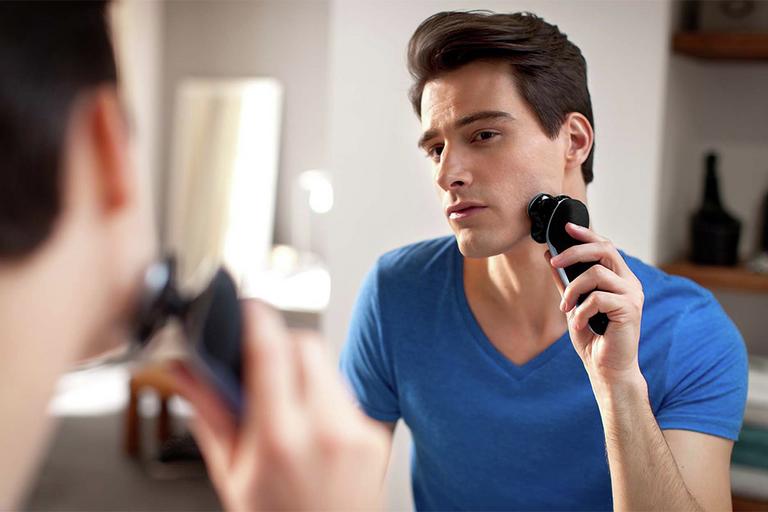 Buying your first shaver or looking for an alternative way to de-fuzz? We've got all the advice you need to maintain your facial furniture.
Rotary vs foil shaver
One of the main decisions when buying a new electric shaver is whether to opt for a foil or rotary model. There are advantages to both, depending on skin type, hair growth and shave frequency. To help you understand the differences between the two, we've listed some of their benefits below.
Foil shavers
These shavers use moving blades covered by a sheet of foil. The foil has tiny slots, trapping the hair for the blades to cut. This does create a smoother shave, but the long flat head may be harder to manoeuvre around the lines of your face, compared to a rotary shaver.
What is a foil shaver best for?
Fine or lighter hair
Sensitive skin
Straight hair
Quick cleaning
Shaving every day
Rotary shavers
With three round heads, these spinning blades lift and cut hair and stubble with minimal irritation. The rotary design gives more flexibility to your shave by adapting to the contours of your face. But it won't shave quite as close as a foil head.
What is a rotary shaver best for?
Thicker hair
Normal skin
Curly or wavy hair
Quieter shaving
Shaving every other day
Wet vs dry shaving
To lather or not to lather, that is the question.
Dry shaving
Dry shaving is fast, convenient and easy. Perfectly suited for use on the go, busy lifestyles or quick touch-ups. But they can be tough on sensitive skin.
Wet shaving
Wet shavers can be completely or partly waterproof, and should be used with shaving gel or foam. This will give you a comfortable shave and more protection for sensitive skin.
Key features of your electric shaver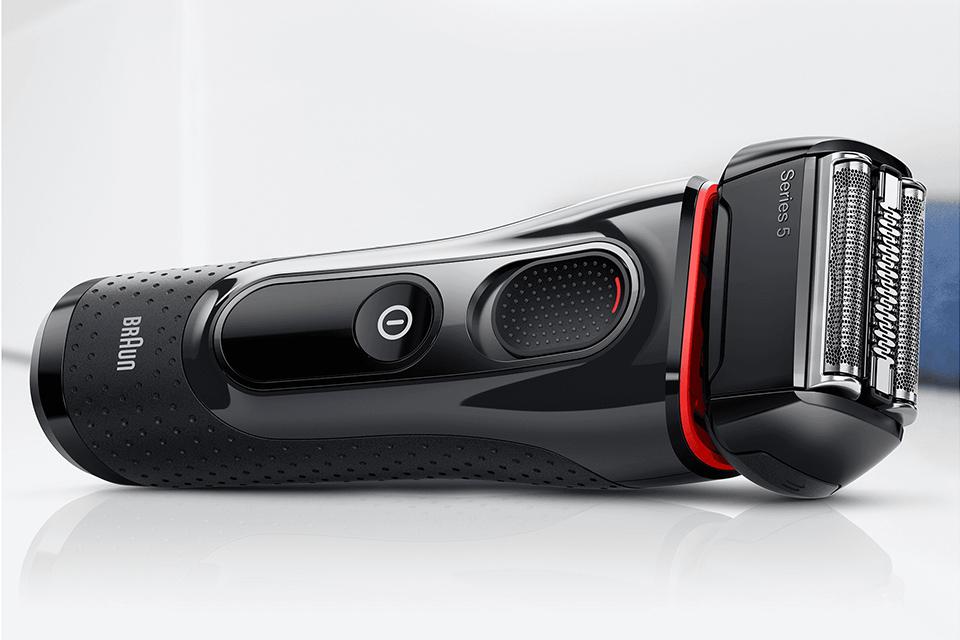 Cordless
Cordless shavers are practical and convenient but make sure you check their recharging times. Alternatively, save time and look for models which you can charge whilst shaving.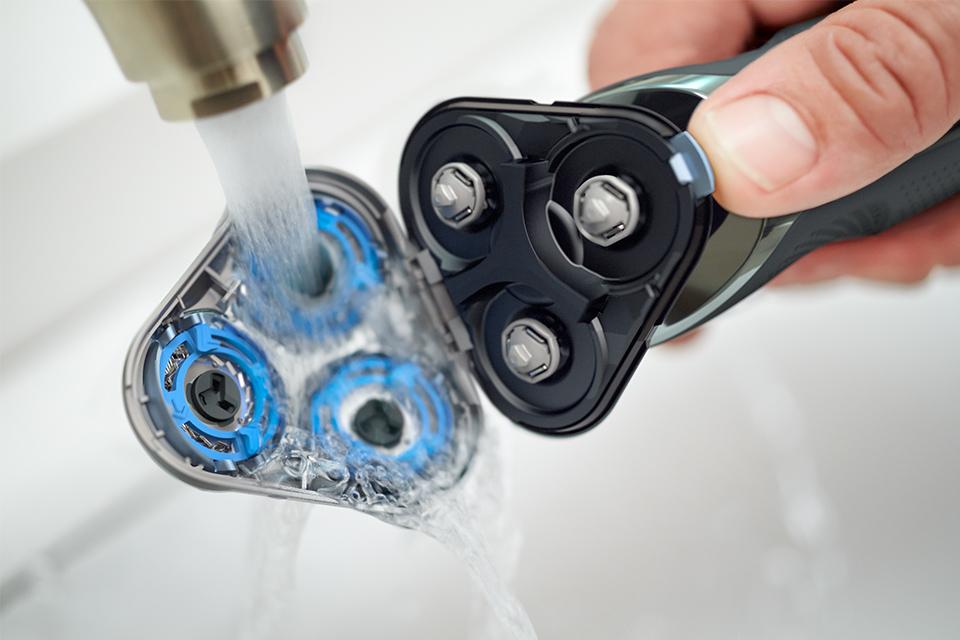 Waterproof
Wet shaving helps with sensitive skin, saves time and gives you a smoother finish. But be careful, as only some models cater for both wet and dry shaving.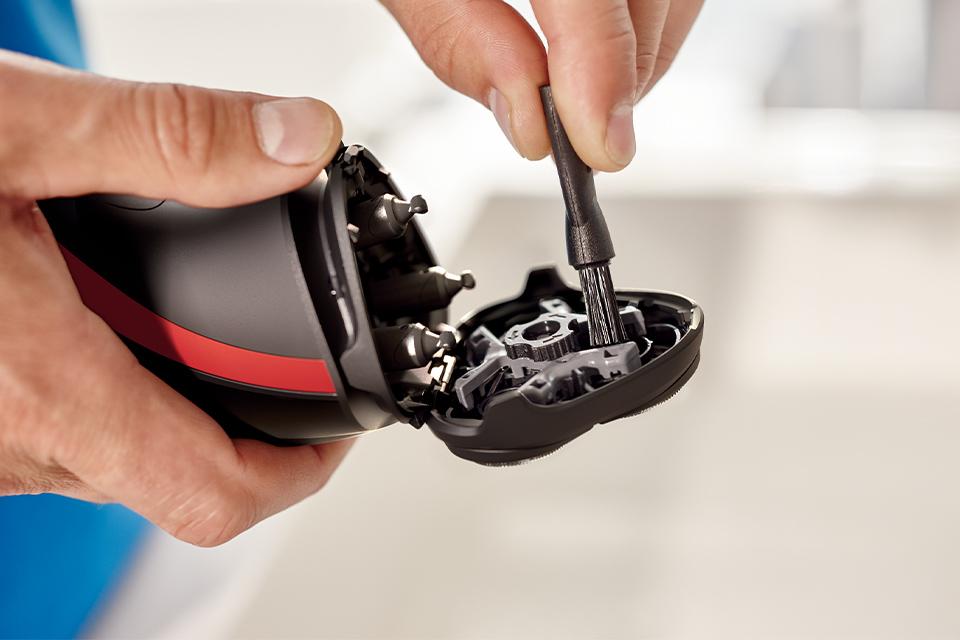 Cleaning
Removable heads allow you to rinse your shaver. Non-washable shavers will come with a cleaning brush. Whereas self-cleaning shavers will sanitise the head but won't remove trapped hair.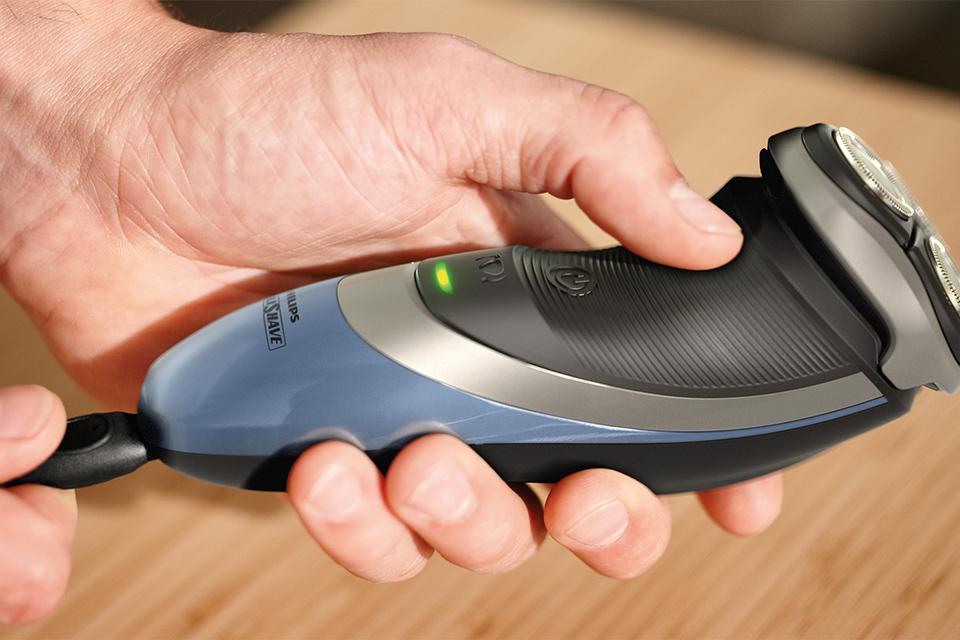 Quick charge
Some models of shaver offer a 5-minute quick charge option, which gives you enough battery power for a single-pass shave.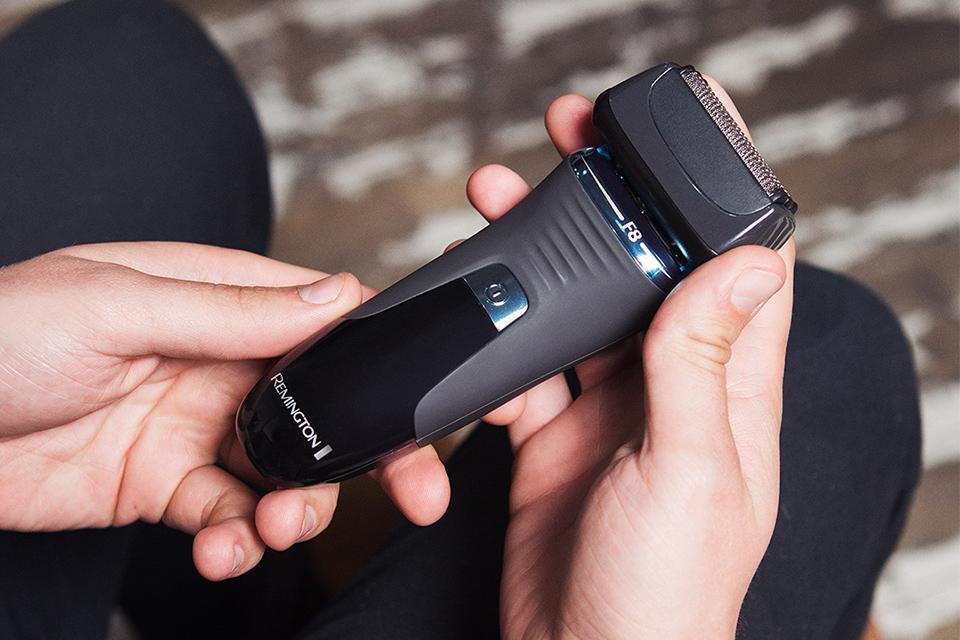 Charge display
On the base of some high-end shavers is a display which shows you how long you've got left to shave on the current charge.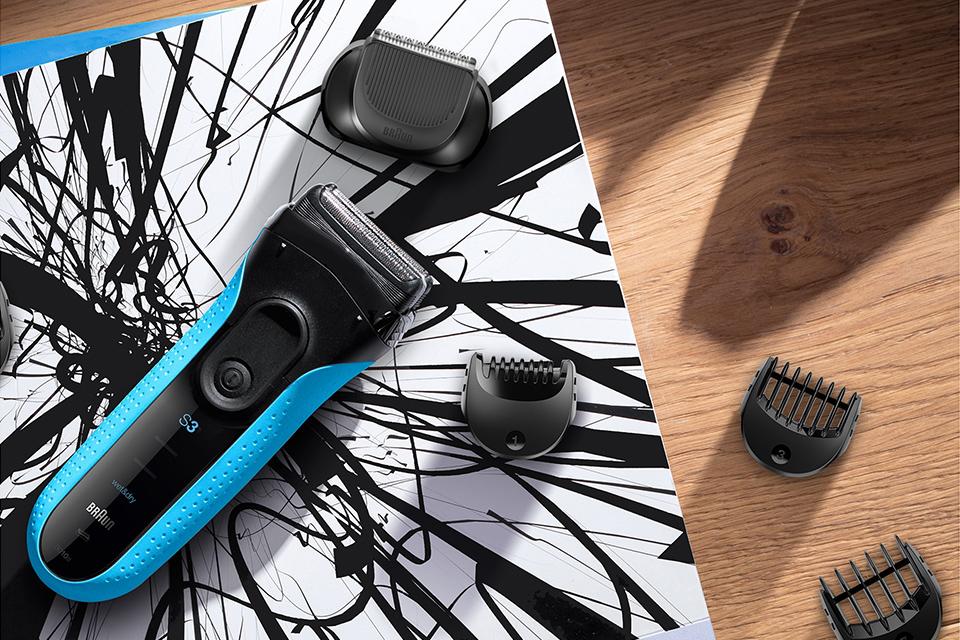 Attachments
Many electric razors include an additional trimmer, either built-in or as an attachment, to help you trim and style your look.
Tips to prevent shaving rash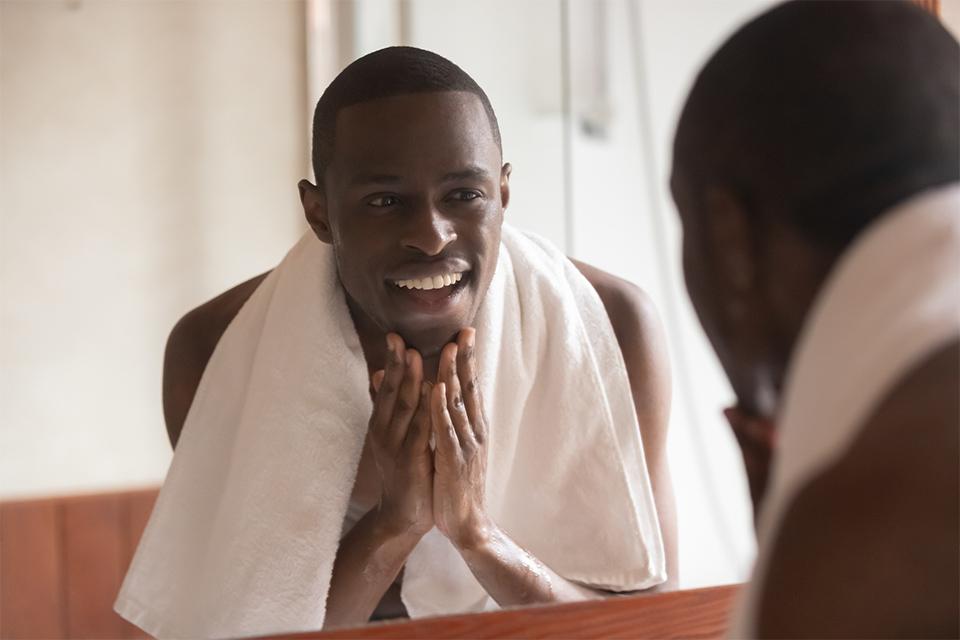 How to stop shaving rash
Here are six of the best ways to avoid shaving-induced skin irritation.
Wet your hair and skin before you shave. This will open your pores and follicles, remove any dead skin cells and give you a gentler shave.
Use shaving foam or gel to hydrate and protect your skin, creating a smoother shave with less irritation.
Apply a light amount of pressure and shave in the direction of hair growth. This will help prevent razor bumps or small nicks.
Follow the contours of your face to get as close as possible.
After shaving, rinse your face with cool water and use a fragrance-free moisturiser. This will keep your skin hydrated and help avoid in-grown hairs or irritation.
Clean your grooming equipment! Not only is it hygienic, it'll extend your shaver's life and give you the best shave time after time.
Best electric shaver for sensitive skin
If you suffer from redness or rashes after shaving, you'll need to choose an electric shaver that's gentle on the skin. Look for ones with multiple blades and a high cutting speed - this will help reduce the number of passes needed for a close shave. Using a wet shaver in combination with a good foaming gel or cream can also help reduce irritation.
Beard trimmers and more
Mens electric shavers reviews
Shop by brand
Need a little advice?
Grooming tips and kits
Whether it's tackling unwanted body hair or shaping and trimming your beard, our men's grooming guide will keep you looking your best.
How to buy an aftershave?
From fresh and floral to woody and oriental, we've got it all. Learn how to pick the perfect aftershave for yourself or your loved one.
Take care of your health and wellbeing
Our health and wellbeing hub is full of help and inspiration.
Why buy at Argos?