Male grooming tips & kits
We explain how to tackle unwanted body hair along with achieving the perfect close shave.
Shop men's grooming
Male grooming tips & kits.
Follow our step-by-step tutorials and browse our range of top brands and products to find the best buys to make your morning routine a breeze.
Top picks for the well-groomed guy
How to trim a beard
Define the neckline
As a guide, your beard should finish an inch above your Adam's apple. Choose a setting two grades below your normal beard length and clip everything below this. Then, select one or two settings shorter and shave the bottom half of your beard to create a gradient.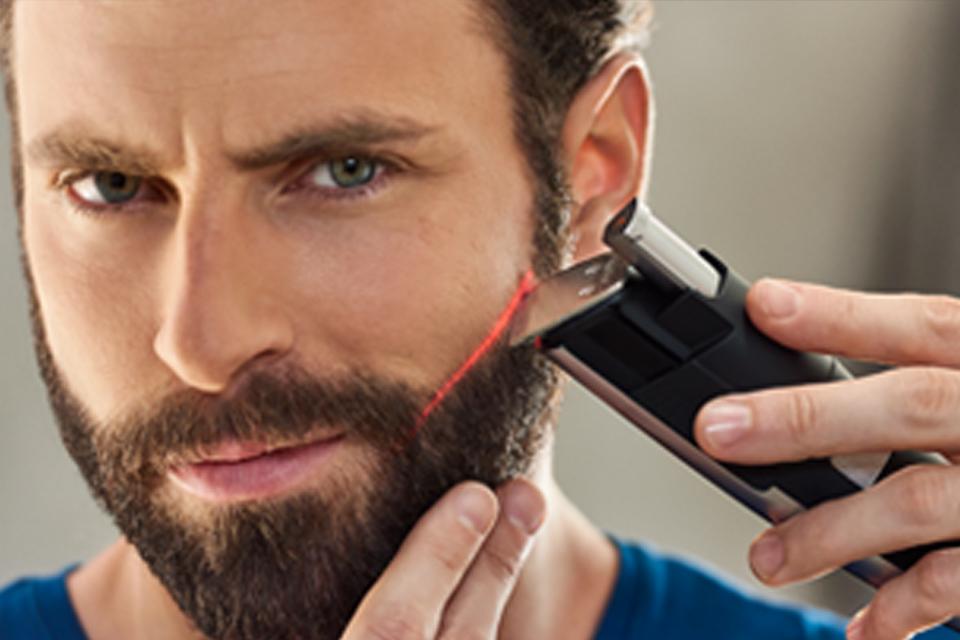 Shape the cheekline
Define the cheek line of your beard. This starts at the bottom of your sideburns and stops at the side of your moustache. A laser guide can help to visualise this, trim above the laser line to create a neat, sharp look.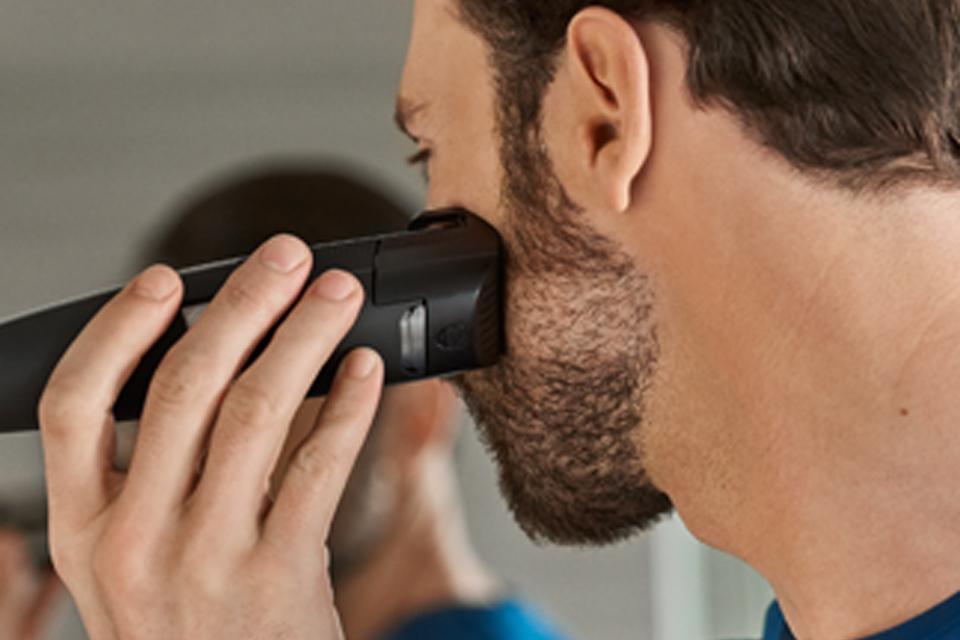 Choose your length
Select the longest setting on your clippers and trim all over your beard, shave against the direction of hair growth to remove as much as possible. If you want to go shorter, repeat this step again until you're happy with the length.
Take a look at how you can achieve various looks with this step-by-step video.
How to cut your own hair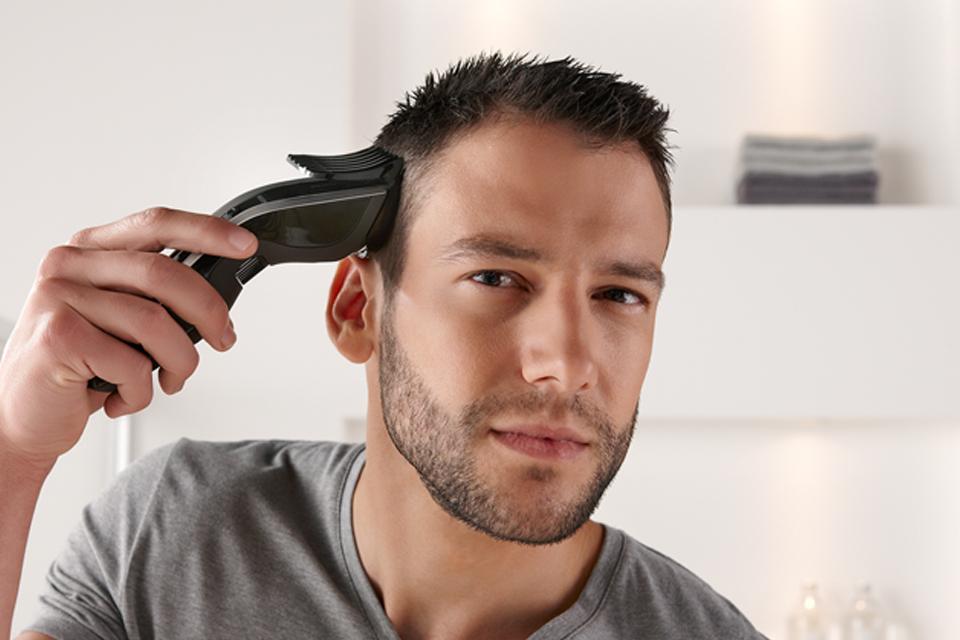 Short back and sides
Select the longest length on the clippers and shave upwards from the back of your neck in smooth strokes. Then, choose your preferred shorter length grade and go over the same area.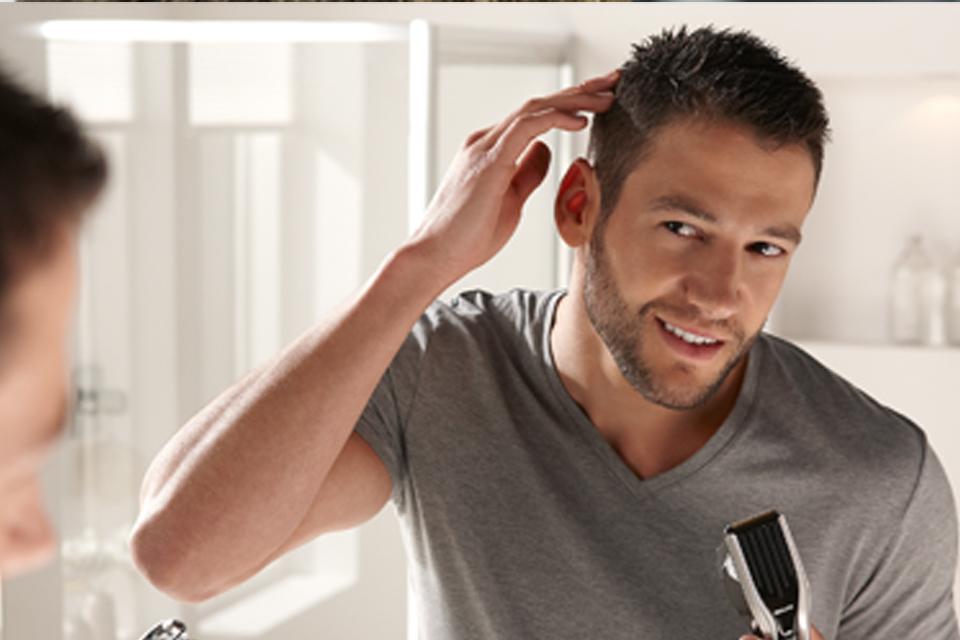 Tidy up
Once you've finished, clip your sideburns and trim any stray neck hairs. Some clippers have a setting specifically for this.
Watch this video to refresh your look or keep your hair looking neat and tidy.
How to trim body hair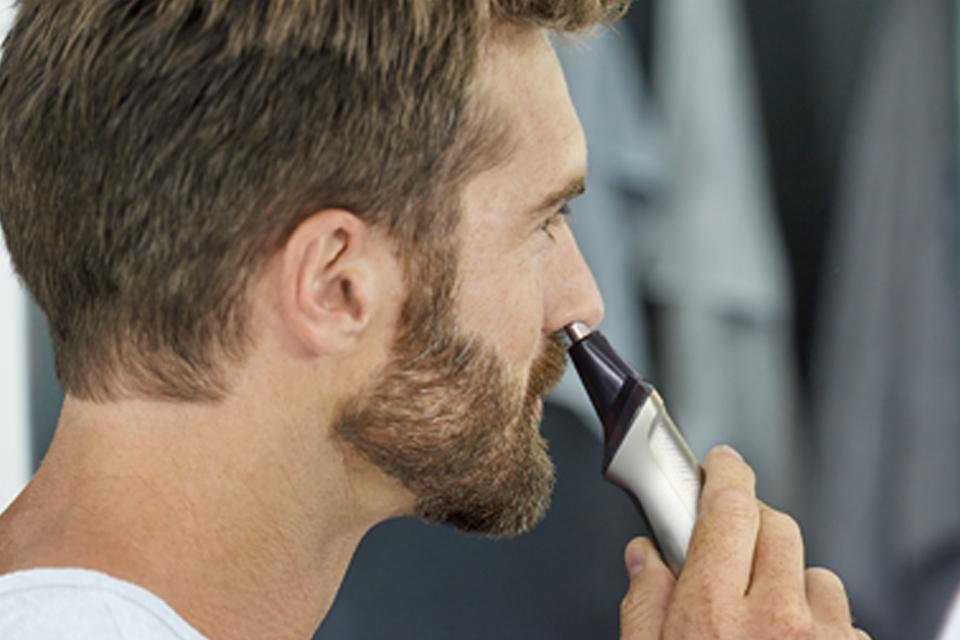 Remove the fuzz
Before you start, blow your nose to clean it out. Enter the nose trimmer into the nostril and trim the lower hairs. Try to avoid over-trimming, we need nose hairs to trap particles like dust and bacteria.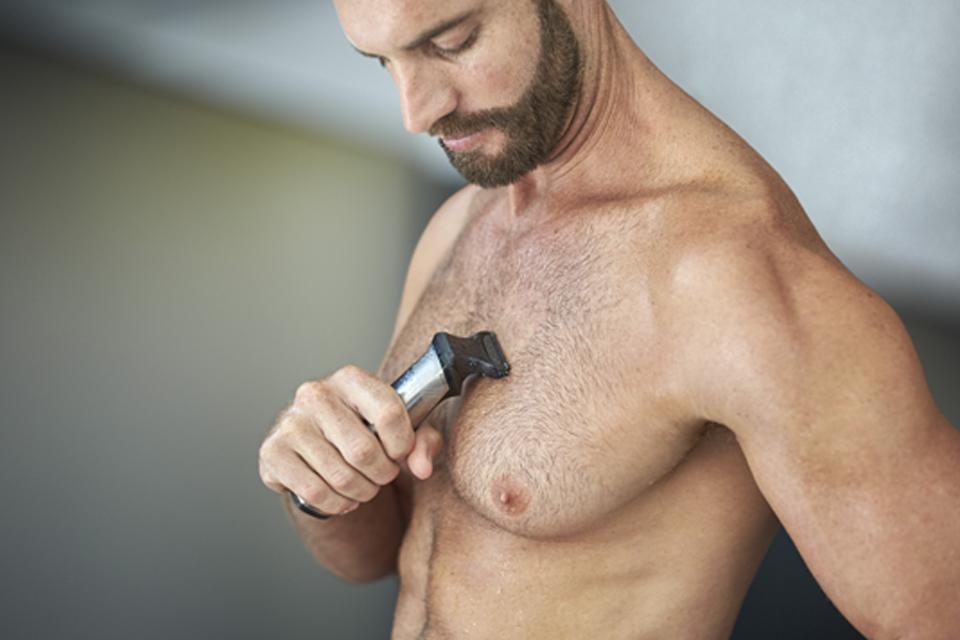 A smooth touch
Prep your chest hair by combing through beforehand. If you're shaving, shave against the direction of hair growth. You may need to change direction a couple of times to get a really close finish.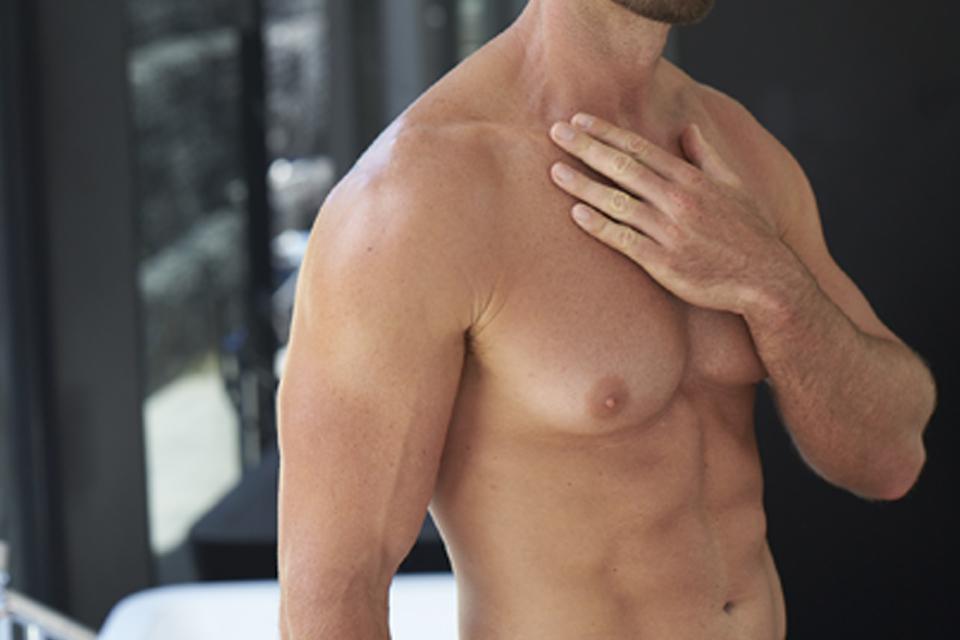 Maintain your look
Once you're hair-free, exfoliate your body regularly to avoid ingrown hairs.
Learn how easy it is to tame that body hair for a smooth finish.
Men's skin care
Bath & body buys
Lather up with our men's toiletries range. From skin care to keep you looking fresh faced, to sets full of your daily essentials.
Smiles & scents
Dental
Discover the best tools and techniques to look after your pearly whites. From top-rated toothbrushes to the best air flossers, you'll have a sparkling smile in no time.
Fragrance
Finish your look with a spritz or two of a head-turning aftershave. From earthy tones to refreshing aromas, our range has got every well-groomed guy covered.
Big brands on the scene
Need a little advice?
Shavers buying guide
Rotary or foil? Wet or dry shave? Our guide explains which shaver is right for you.
Taking care of your health & wellbeing
Our health & wellbeing hub is full of help & inspiration.
Why buy at Argos?