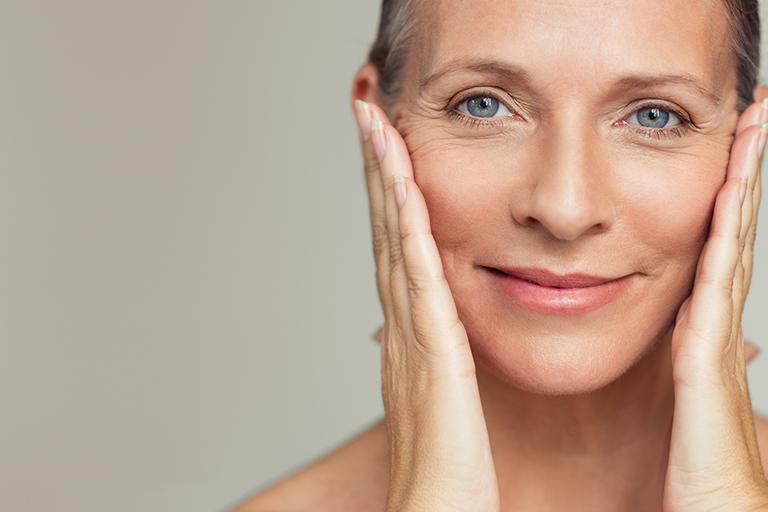 First things first – everyone's skin is different. A concern for one person, will differ to someone else. Genes, sun damage, hormones and diet are just a few factors that accelerate your skin's maturity. But with the right information and products, you can give your skin a new lease of life.
What is mature skin?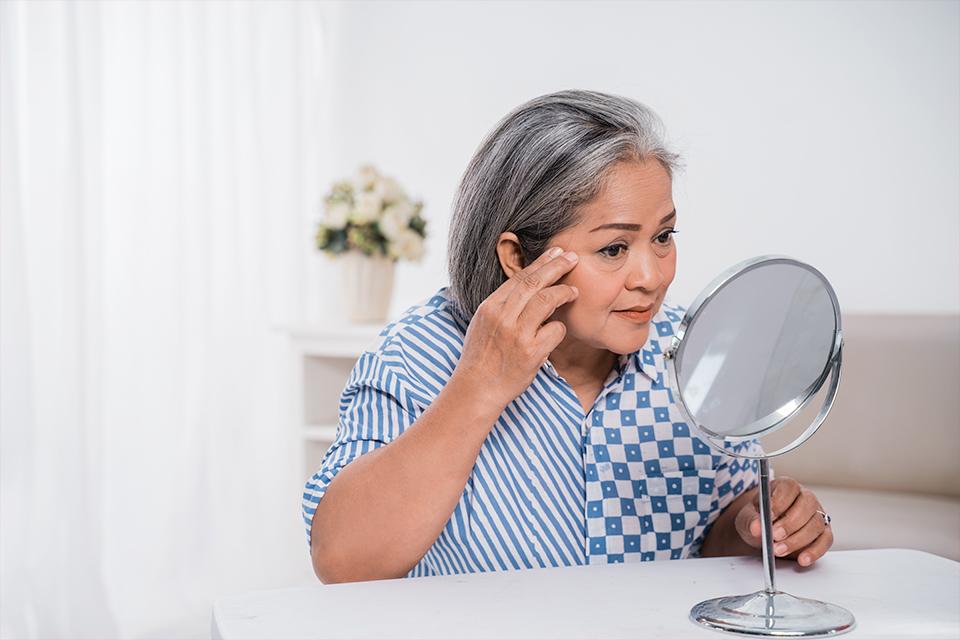 Growing old gracefully
As we age, our skin naturally produces less healthy cells that give us that smooth, fresh-faced appearance. Although we're proud to age beautifully, there are ways to help you maintain a gorgeous glow.
The most common signs of maturing skin include:
Dry or dull appearance
Fine lines around our eyes
Reduced elasticity
Skin pigmentation
At what age does mature skin develop?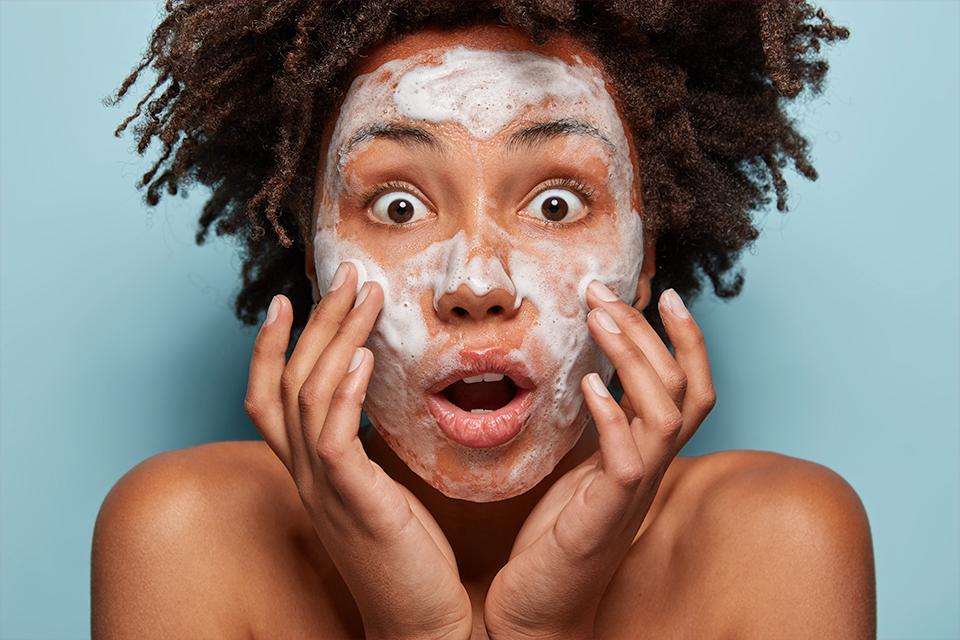 Hello 30s
After a decade of late nights, sun worshipping and more lattes than water, our skin starts to show the first signs of maturing, through fine lines around our eyes and forehead.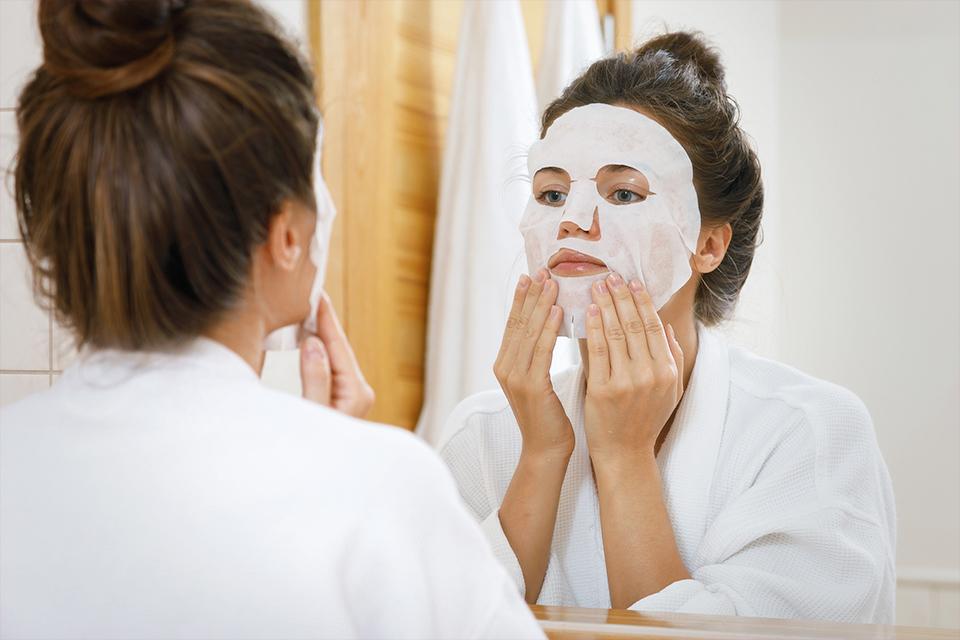 In our 40s
As cell activity reduces, our skin starts to lose its firmness and elasticity. We also create fewer molecules that naturally store moisture, resulting in dryer looking skin.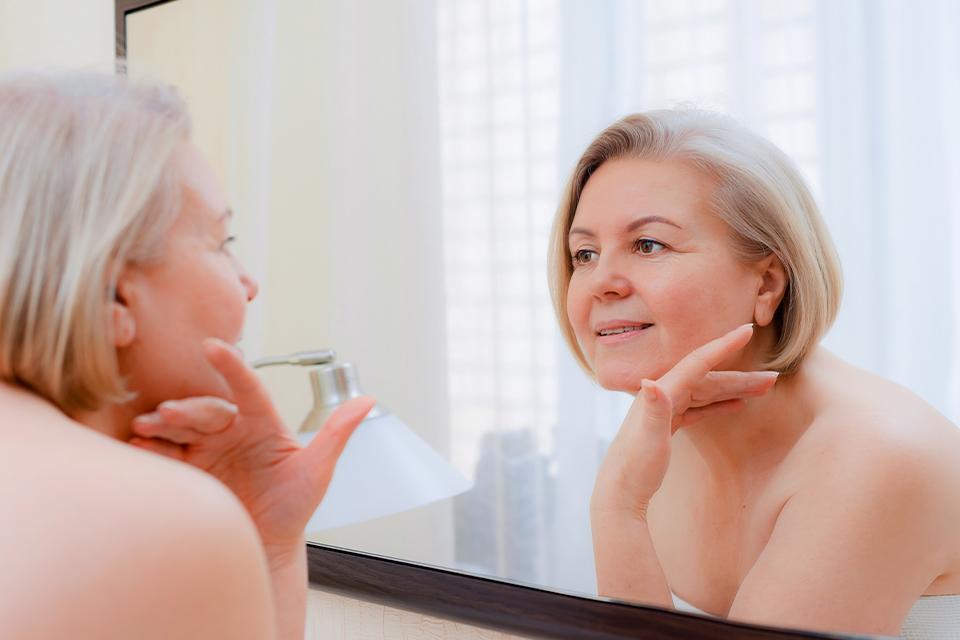 Reaching our 50s
As we grow older, the production of collagen slows down – collagen is protein your body produces to keep skin looking fresh and full. Without it, our skin begins to thin.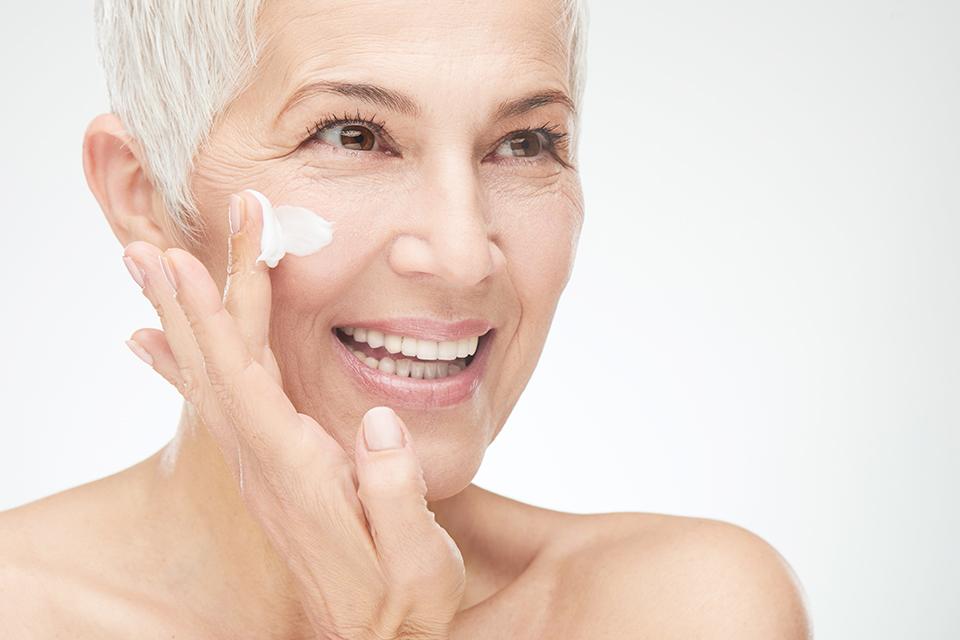 And into our 60s
Loss of natural elasticity results in your skin losing density, and becoming paler in colour. Which can start to reveal uneven skin tones and age-related pigmentation.
Ingredients to look out for and why
The good news is there are lots of ways to nourish your skin. Quick fixes like updating your lifestyle – quitting smoking, upping your water intake and sleeping more will all help. But a regular skin routine, with the right products, will give your face a refreshing lift.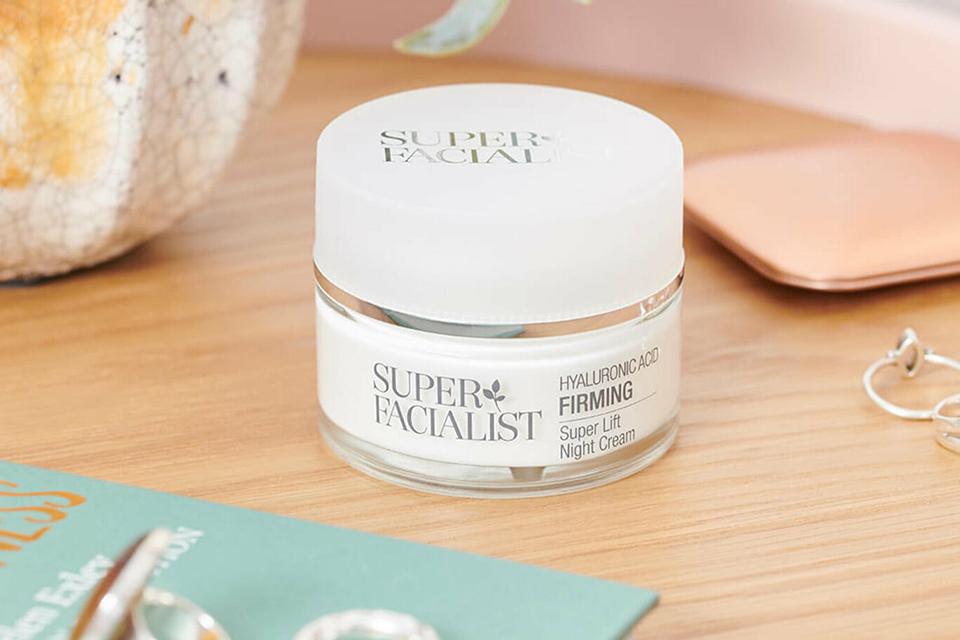 Not-so-secret, secret ingredients...
Hyaluronic acid - tackles dehydration on the top layers of your skin for plumpness, whilst supporting collagen production.
Ferulic acid (vitamin C and E) – an antioxidant that helps build collagen and even skin tone.
Vitamin C – an antioxidant that brightens and repairs damaged skin.
Retinol (vitamin A) – boosts production of collagen and reduces the appearance of large pores or pigmentation.
Salicylic acid – cleans out pores and prevents blemishes by clearing away bacteria and debris.
Glycolic acid – clears dead skin cells to reveal brighter looking skin.
SPF – protection from harmful UV rays will help resolve dry skin, pigmentation and skin damage. Look for SPF 30 minimum.
Skin care tips to stick by...
- You don't need to use all of the above ingredients. Carefully select the ones best suited to your skin type.
- Avoid using vitamin C and retinol together as they counteract one another. If you use one in the morning, use the other at night.
- Retinol should be applied at night as it's sensitive to UV rays. If you're new to retinol, apply once in the 1st week, twice in the 2nd week and 3 times in week 3. If your skin is coping ok with that, use every other day.
- Don't use retinol with glycolic acid in the same daily routine. Together, they can irritate your skin.
- Stay away from harsh cleansers, alcohol-based toners and scented products. They can strip the skin's natural oils and cause irritation.
- Always (whatever the time) remove your makeup, and opt for gentle micellar water rather than rubbing your face with wipes.
- Know your skin type to get the most from your skin routine. See our skin types guide to find yours.
Signs your skin's ageing and what to do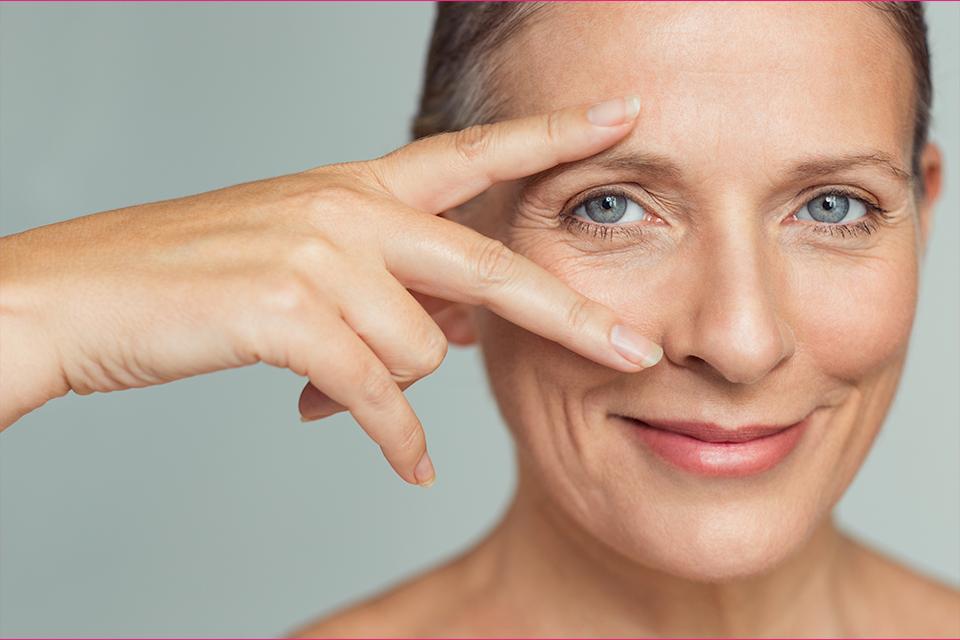 How to reduce fine lines and wrinkles
Facial creases are predominately due to the lack of elasticity in our skin. External factors have a big impact too, but with a healthy skin routine, you can help reduce, plump and smooth out those niggles.
Top tips to reduce wrinkles:
Use micellar water rather than face wipes to remove makeup.
Apply a vitamin C in the morning.
Look for an eye cream with hyaluronic acid.
Moisturise with a high SPF every day.
Apply a retinol serum or cream at night.
Get a full 8 hours sleep (this is when your skin repairs itself!).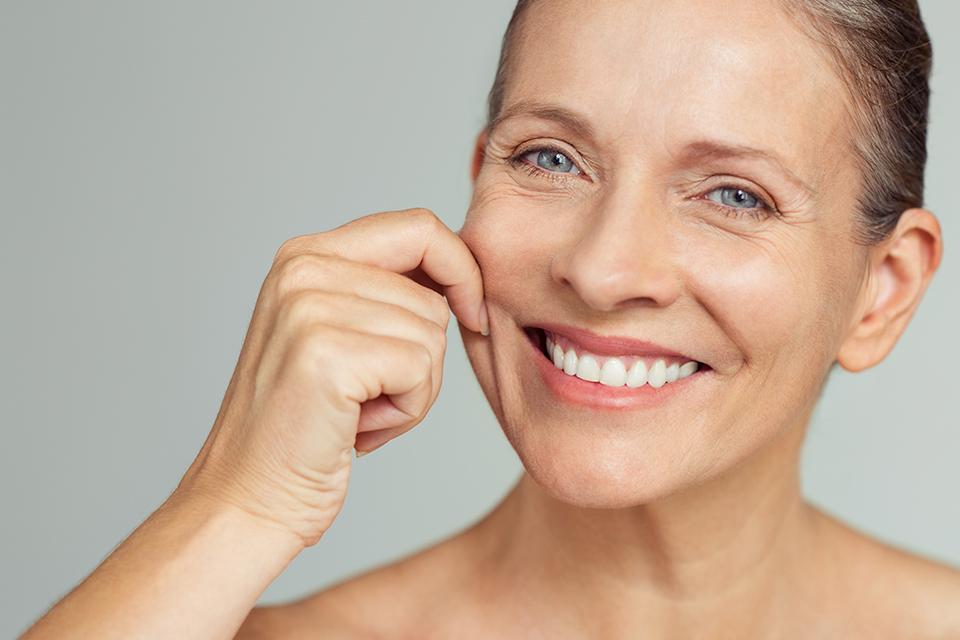 How to improve skin elasticity
Wrinkles, creases and expression lines are just a few signs that our skin is losing its lustre. But healthier lifestyle habits will help maintain your skin's elasticity, along with a regular skin routine.
Top tips for firmer skin:
Use a gel or clay cleanser to wash your face.
Follow with a toner to help balance your skin's pH level.
Apply a vitamin C based serum in the morning.
Dab eye cream under and around the corners of your eyes.
Moisturise (always!) with a high SPF.
Use a retinol-based oil, serum or moisturiser at night.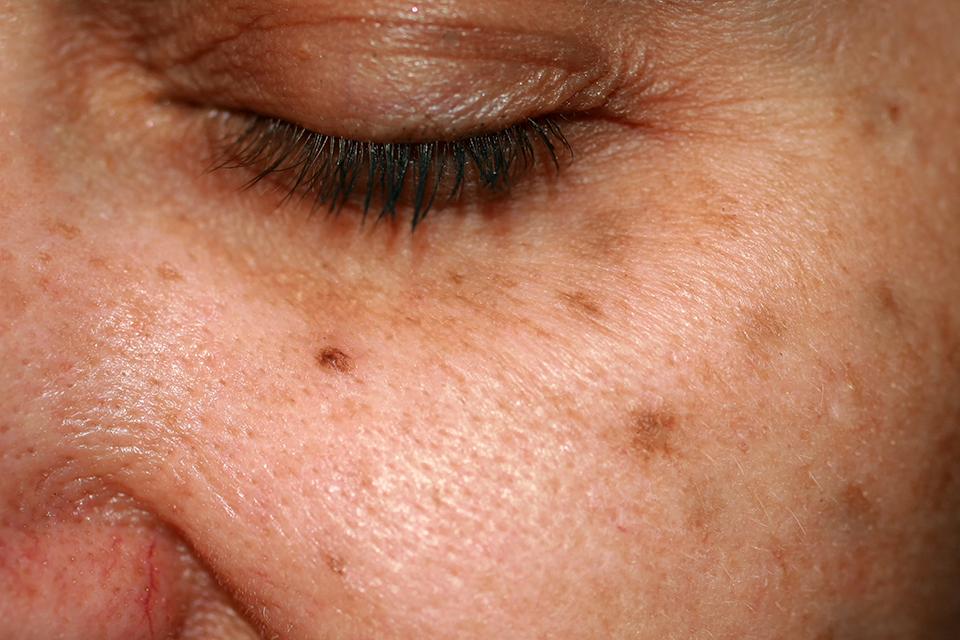 How to treat uneven skin tones
Over time, we notice darker spots or skin pigmentation (aka hyperpigmentation). The main culprit is sun damage, but hormones and age can also trigger the increase in melanin, that causes these spots. So, what can you do to help your skin?
Top tips for pigmentation:
Exfoliate twice a week to help clear out your pores.
Use sunscreen – every single day, and a minimum of SPF 30.
Apply brightening serums that contain vitamin C or glycolic acid.
For red or sensitive areas, use natural, cooling ingredients like aloe vera.
Use a retinol-based oil, serum or moisturiser at night.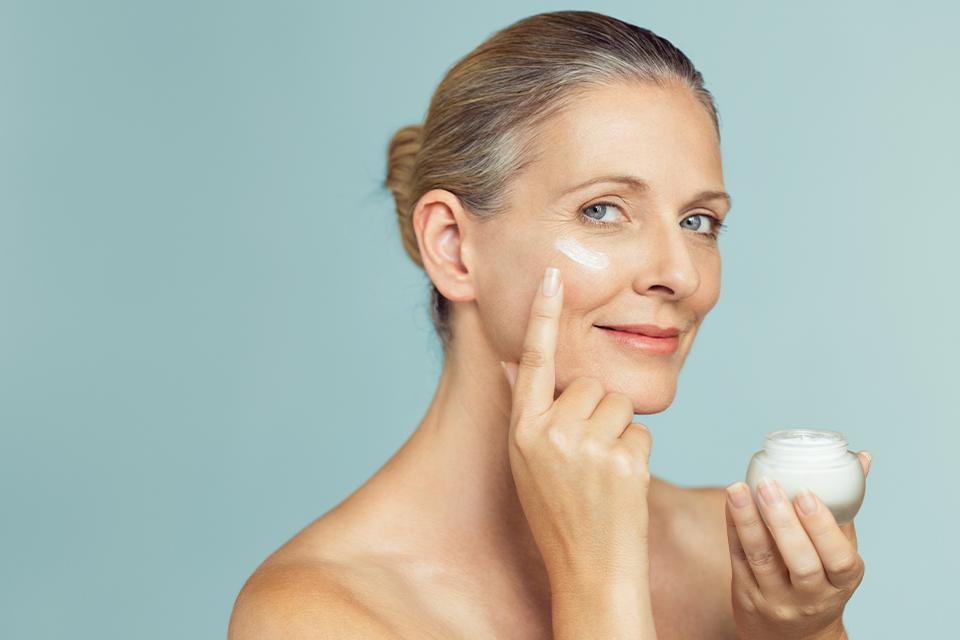 How to hydrate dry looking skin
Not only can dry skin make your face feel tight and sensitive, it can also emphasise fine lines and other concerns. A nourishing skin routine, with the right products, can help hydrate, moisturise and soothe sore skin.
Top tips to help dry skin:
Wash your face with a hydrating cleanser.
Avoid harsh chemicals or fragrance that can strip the skin.
Follow with a toner to help balance your skin's pH level.
Use a hyaluronic based serum.
Opt for richer moisturisers with skin barrier ingredients like glycerine or shea butter.
Apply sunscreen (we really can't say it enough!)
Anti-ageing products
Our recommendations...
Shop the brands
More beauty guides
Find your foundation match
Discover your skin type to find your perfect base.
Why buy at Argos?