Luggage and Suitcase buying guide
Get the right bag or case to take with you, wherever you're going.
Shop all luggage
Luggage and Suitcase buying guide.
Do I want soft or hard sided luggage?
Suitcases mainly come in two types; soft sided and hard sided. Choose luggage that suits your trip and the way you like to travel.
Soft sided cases
Lightweight, strong and versatile, soft sided cases offer the most packing convenience and they are also easier to fit into tight spaces.
Made from polyester, nylon or a combination of both.
Soft sided cases may provide less protection for fragile items.
Hard sided cases
Durable, sturdy and surprisingly light, hard sided luggage is best for protecting your belongings when you travel.
Come in a range of materials - Polypropylene (extremely strong), ABS (lightweight and durable), polycarbonate (durable, but can be heavier) or aluminium.
Hard sided cases are less flexible than soft sided and tend to offer less exterior pockets and extra space.
Suitcase features
Suitcases have a number of features that can make your travelling and packing experience easier and less stressful. Here's some of the key ones to look out for.
Wheels
The more wheels a suitcase has, the easier it is to manoeuvre.
With two wheels, you have to tilt your suitcase to pull it along, but with four or eight wheels, a case is much easier to move as it can be pushed as well.
Four and eight wheel cases have greater balance and are easier to get across bumpy terrain or curbs.
Some suitcases feature 360° spinner wheels, for ultimate manoeuvrability.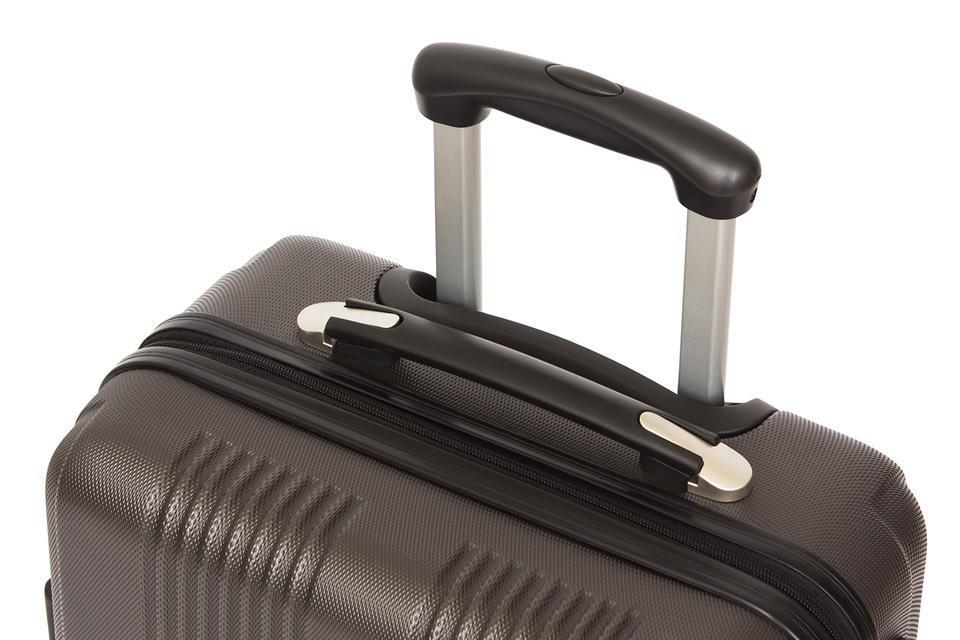 Retractable handle
Most suitcases have a retractable handle, which means you can slot it away once you've finished pushing or pulling.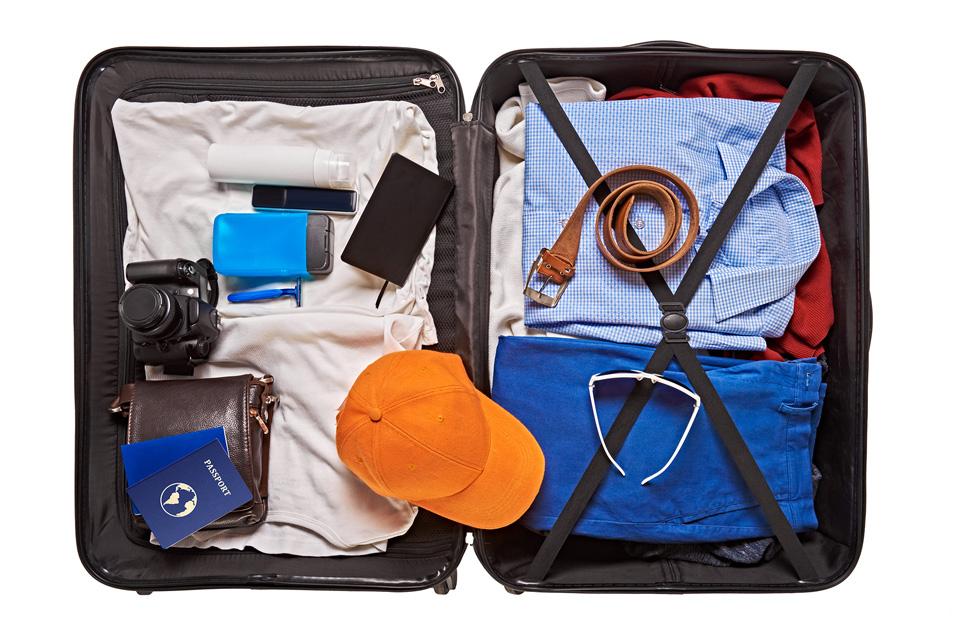 Suitcase straps
Straps inside keep your belongings secure and in place for the duration of your journey.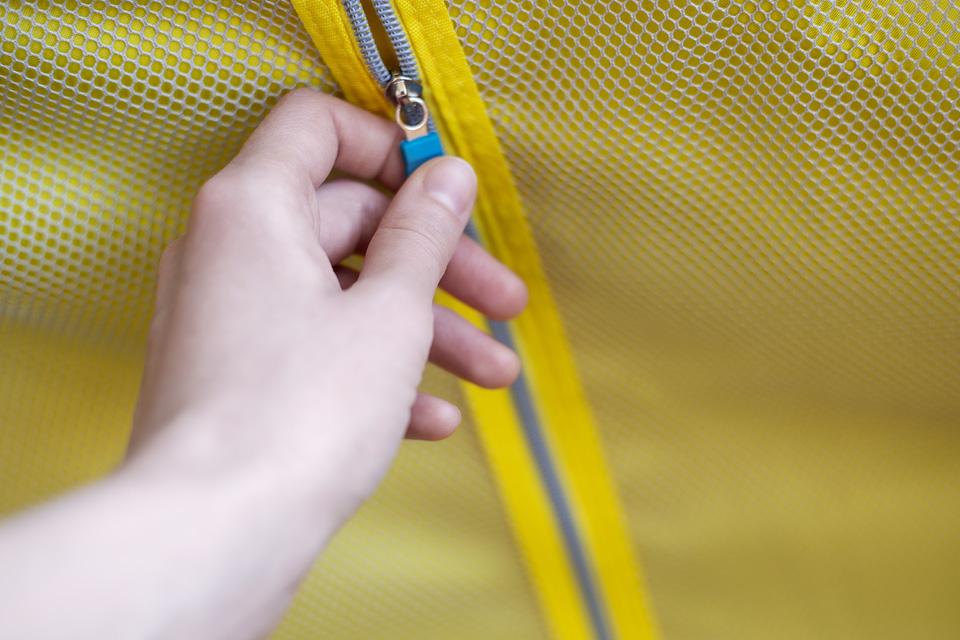 Pockets & Components
Extra space is ideal for keeping important items and documents safe.
Suitcase security
A TSA (Travel Sentry Approved) lock keeps your luggage secure, but also lets security staff inspect your case, if required, without damage.
Expandable suitcases
Expandable luggage gives you more space when you need it. Perfect if you're coming home with more than you left with.
Cabin and hold luggage
Travel light and take your case with you in the cabin, or choose a larger case for storing in the hold.
Cabin luggage
Cabin suitcases can be taken with you onto the flight, as long as they meet the guidelines of the airline you are flying with.
The benefit of a cabin case is that they're lighter, you have your belongings close to hand, and you don't have to wait for your case at the baggage carousel when you land.
You are limited to size and space, so cabin cases may only be an option for shorter trips and those who travel lightly. There's also more restrictions on what you can take in your cabin luggage.
Not sure what size you need? Visit our cabin luggage size guide to find airline allowance guidelines.
Hold luggage
Once your hold luggage is checked in, it's safely stored away and then ready for you to collect from the baggage carousel when you land.
This means you have less weight to haul around the airport, and potentially a less stressful time boarding.
Hold luggage is best suited to long trips, where you need more stuff. - For shorter trips, you might prefer to travel lighter and only take hand luggage.
Other luggage & bags
Children's luggage
Travelling with children can be stressful, but you can take away some of the hassle by choosing luggage that they'll love. Luggage designed specifically for children can help your little ones beat the boredom of travelling.
Holdalls
Versatility is key when you're travelling. Spacious and easy to get around, they're great for festivals and travelling adventures.
Backpacks
Ideal for shorter trips and every day activities. Keep everything you need close and easy to access. Light and spacious, you can take your essentials with you with ease.
More travel advice
Why buy at Argos