Living spaces that work for the whole family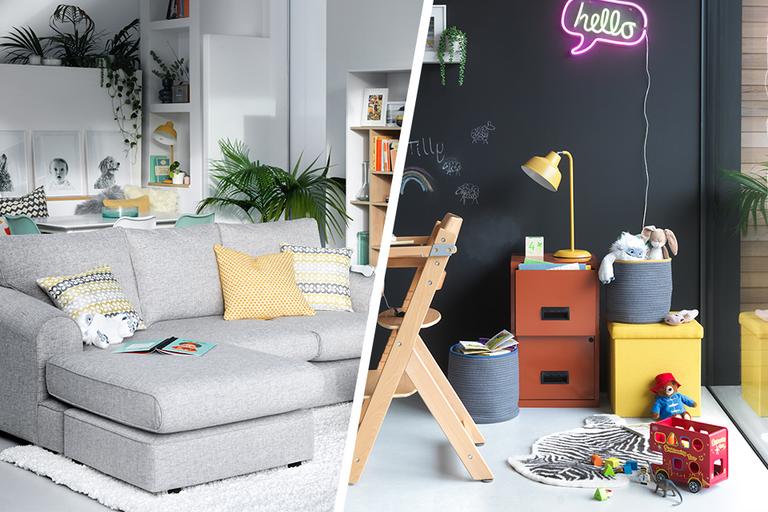 Having a family shouldn't mean saying goodbye to a stylish living space. Here are our tips for creating a harmonious home with dedicated space for dinner time, playtime, and some you time.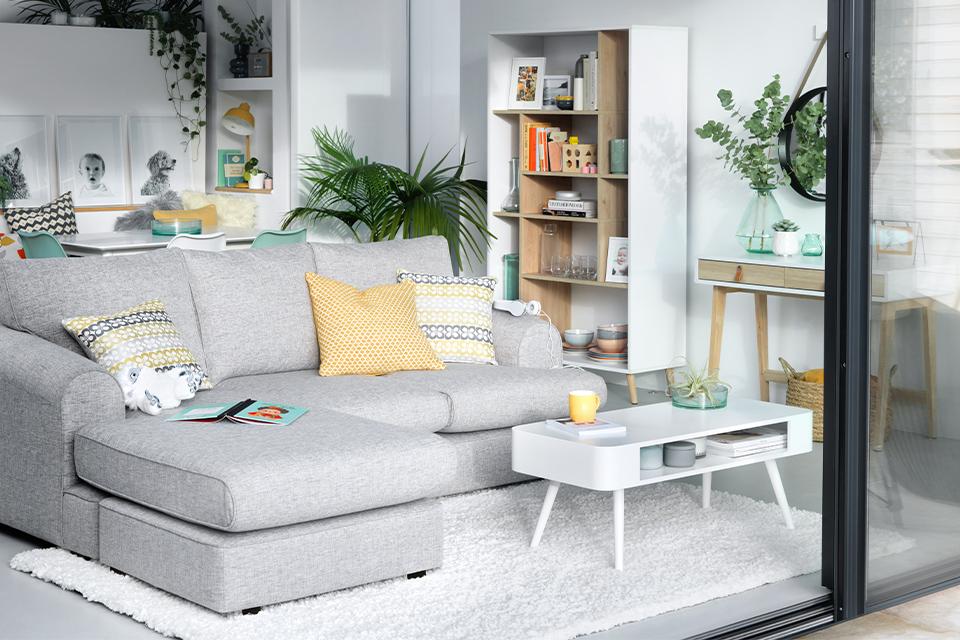 Encourage family time with an open plan living space
Choose a sofa that gives the whole family options to suit their lounging style: corner sofas are ideal for curling up or spreading out. And it need not be shoved into the corner – here it's used as a room divider.

Keep toys and clutter hidden from sight but easy to grab again with clever storage that suits your style, like tucked away in a coffee table cubby hole. The Scandi shelving unit works as both a classic bookcase and a place to display treasured trinkets and family photos.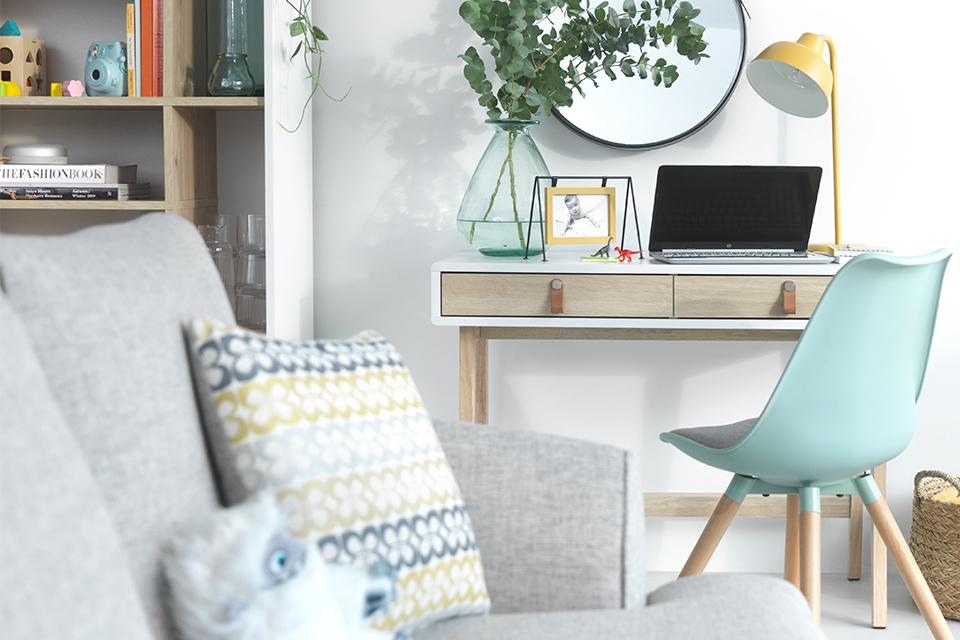 Choose furniture which can have multiple uses
Homework hub, workspace, sideboard: pick a multifunctional piece which can do double duty. Keeping a 'not too office-y' study space in your living area means kids doing their homework don't miss out on family time in the evenings. Look for a desk that provides storage without dominating the room - the Copenhagen desk has a sleek Scandi-style form so it functions as a stylish console table when it's time to put work away.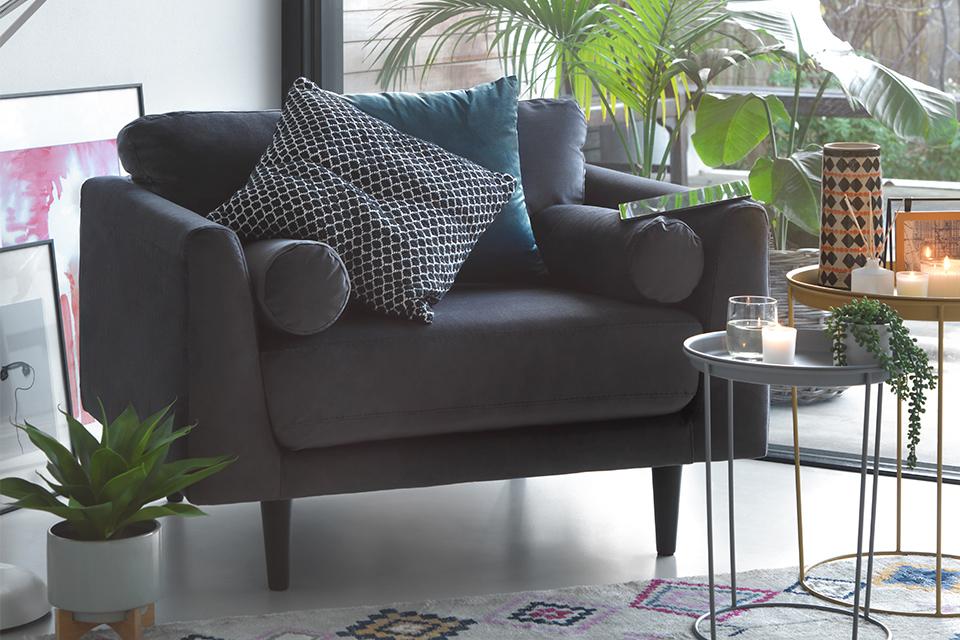 Create a chill-out zone for all ages
Prepare to meet everyone's favourite sitting spot: a cuddle chair is big enough for two to squeeze in - perfect for bedtime reading, especially when paired with a tall adjustable lamp. A versatile nest of tables is an easy-to-put-away solution for game nights and takeaways, or for getting out the candles once the little ones are in bed.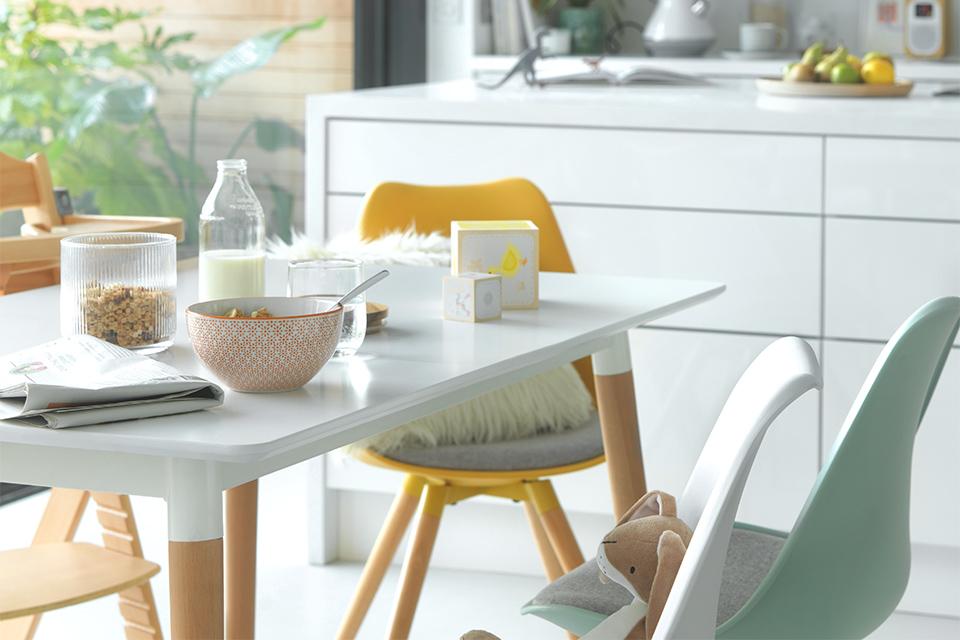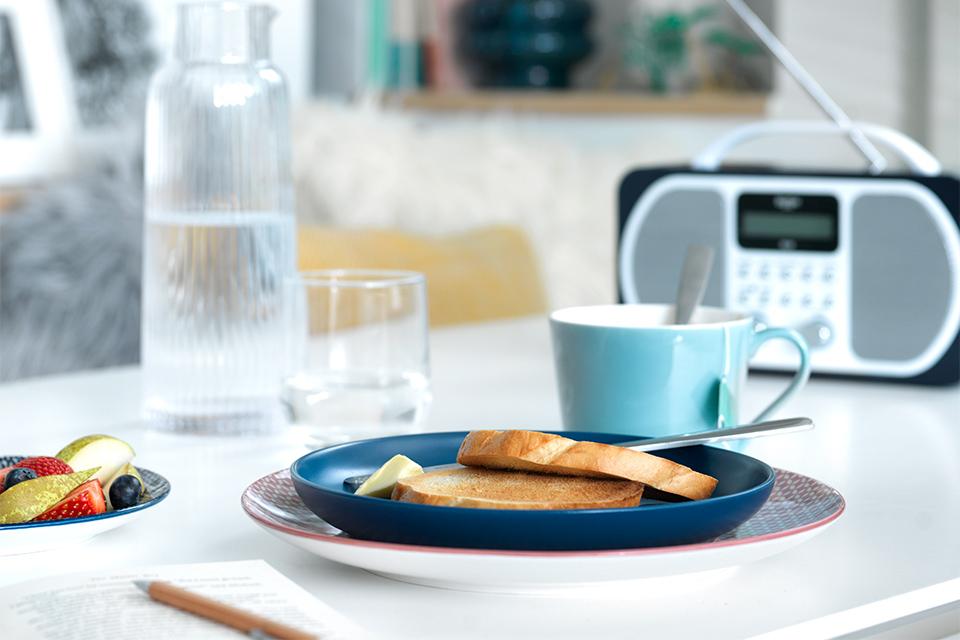 Choose fuss-free colours for a transitional dining space
We love light, fresh colours for dining spaces: their mood-boosting effect suits a grown-up get-together as well as big family feasts. An extendable dining table comes in handy when transitioning from breakfast to game night or a dinner party. If you own an open plan space, keep the dining area feeling separate with clever lighting: a pendant above the table gives the dining space focus.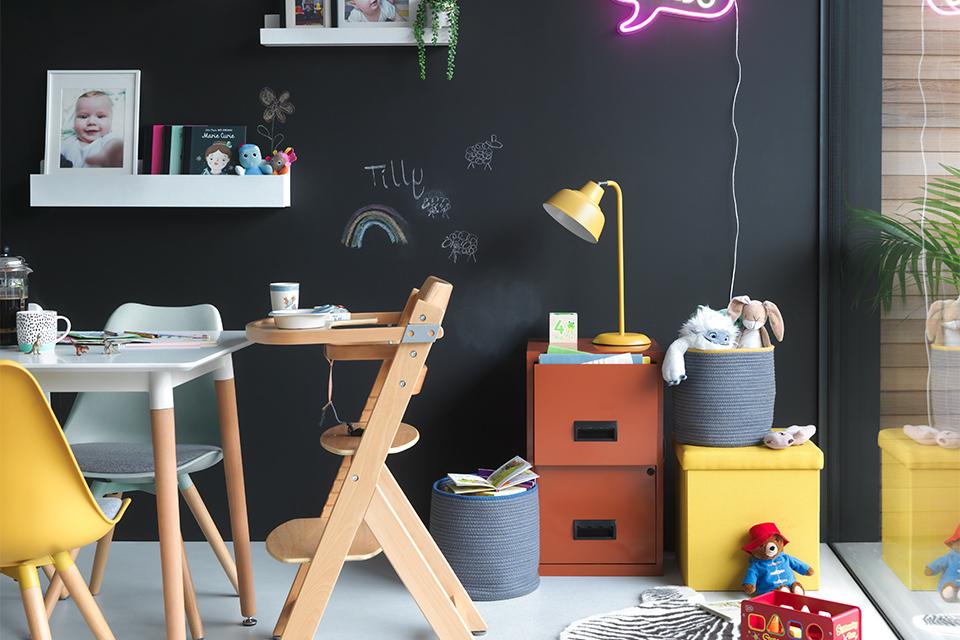 Devote a place for playtime with a kids' corner
Allow a space for controlled chaos where the kids' imaginations can run wild. Create a feature wall with chalkboard paint that they can scribble all over, safe in the knowledge that it can be wiped away. Add deep shelving to show off family photos and keep toys and bedtime books on display. Try a selection of stackable storage options - baskets are best to keep their favourites in.
Create this look
More ideas and inspiration
Why buy at Argos?