12 ways to improve your lawn
There's so much more to creating the perfect lawn than simply running your lawnmower around the garden. Discover our helpful tips to care for your lawn all year round.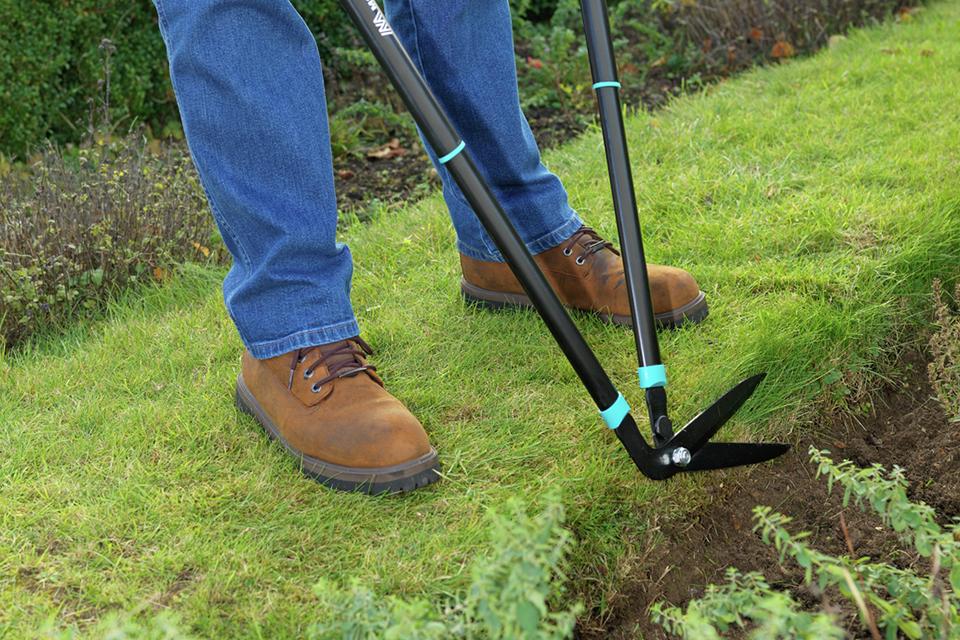 1. Define your borders
Use an edging tool to cut away plant growth and give your garden a smart, defined border. Grass trimmers are versatile, but they can't always get into difficult areas or tackle tough, rogue roots. Reach for some secateurs or shears to tidy up the last few troublesome spots.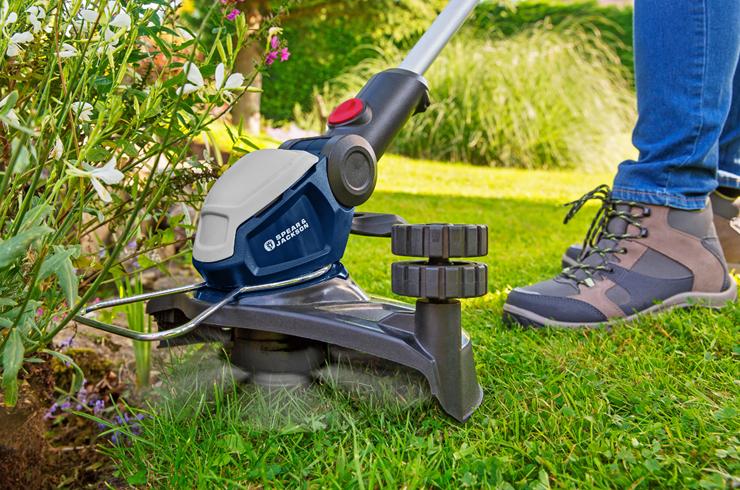 2. Trim the edges
A grass trimmer is the perfect gardening tool for cutting the grass your lawnmower can't reach. They use a nylon cord instead of a blade, allowing you to cut safely against paving, walls and other features.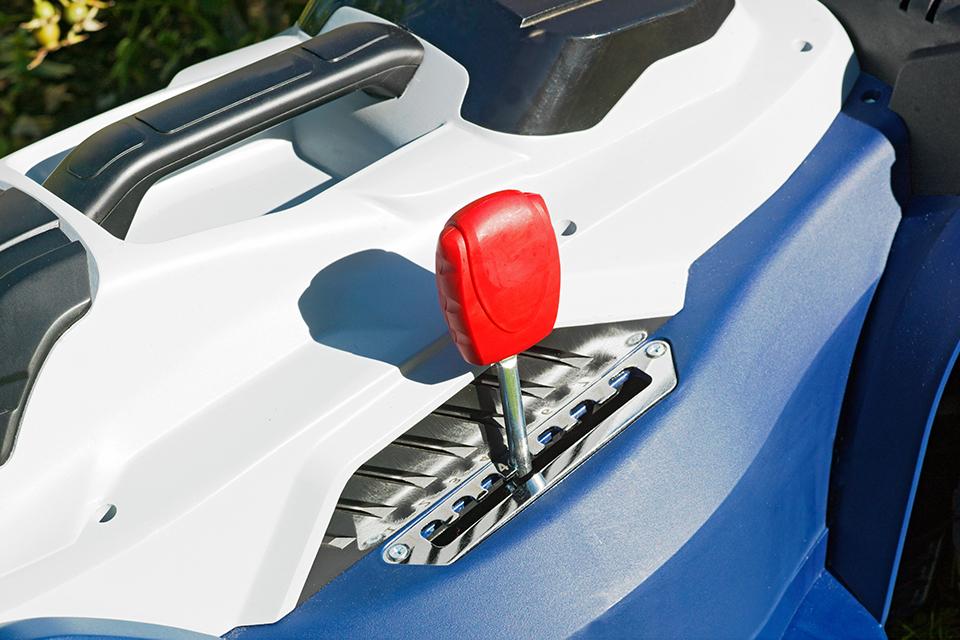 3. Adjust the cutting height
Cutting the right amount will help keep your lawn healthy. Use your lawnmower at its highest setting when you first mow in spring. Gradually lower the height as the weather gets warmer, until you reach your ideal height.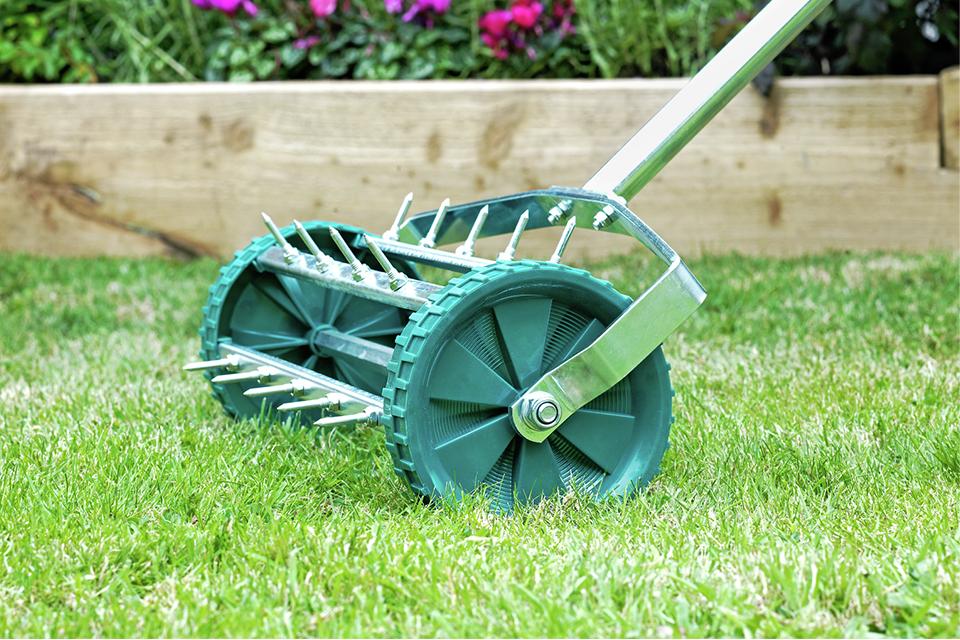 4. Aerate the soil
Aerating makes little holes in the soil surface so more oxygen can get to grassroots. You can use a garden fork for this or a rolling aerator. Ideally, the best time to aerate a lawn is late spring or early summer.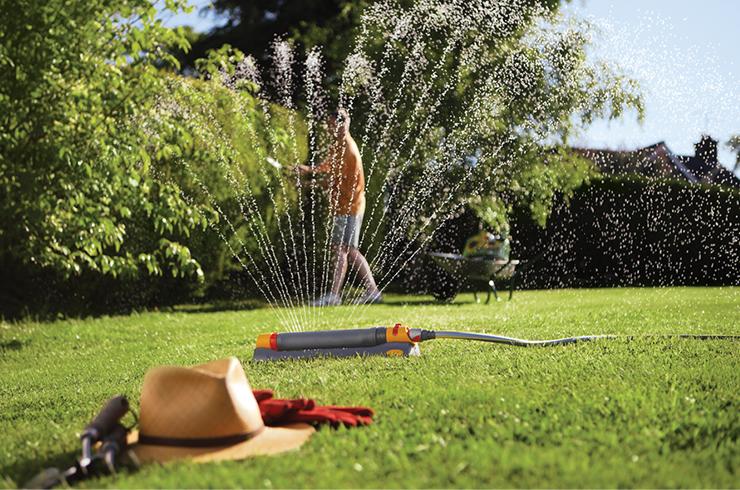 5. Water in the morning
The early morning is the best time to water your lawn, giving it plenty of time to dry before nightfall. Heavy soils should be watered with a sprinkler less often and less heavily but for longer periods of time.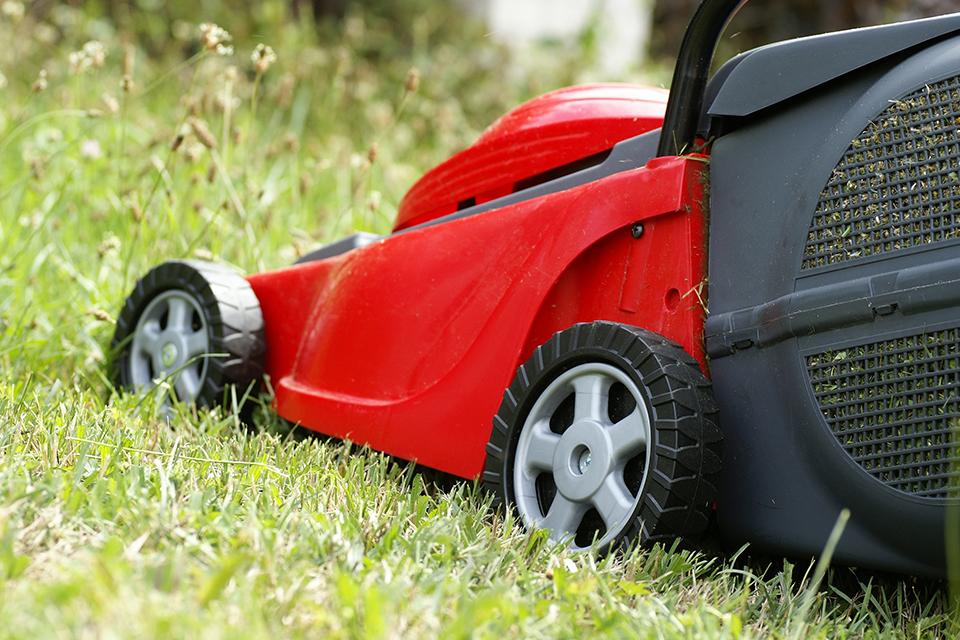 6. Mow shady areas less frequently
Shady areas generally require less frequent mowing than areas that receive direct sun. When mowing, use the tallest blade height possible so that the grass can still capture enough sunlight to survive.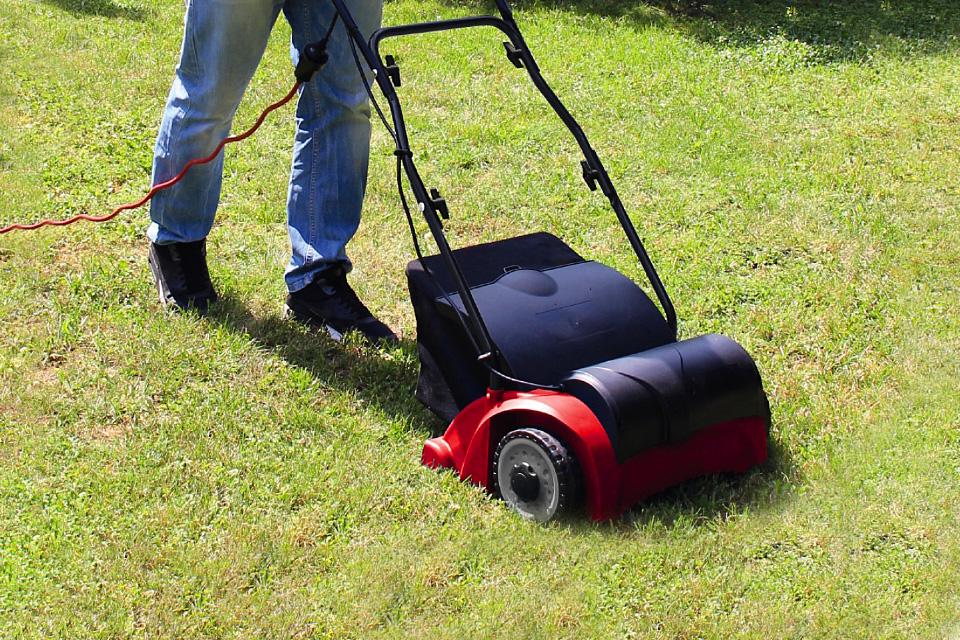 7. Scarify the lawn
Late spring and autumn are the best times to scarify your lawn. You should only scarify when the grass is growing strongly. Scarifying removes dead grass and moss so fresh grass can breathe and get better access to nutrients.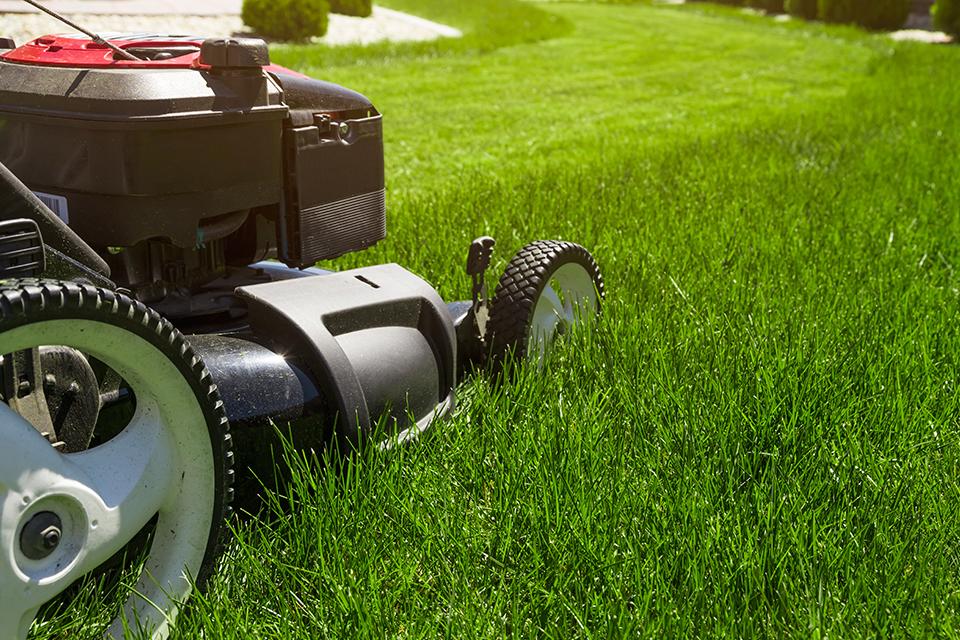 8. Let the grass grow
It can damage your grass if you cut it too short, keeping your grass a bit taller will help your lawn stay healthy. Never cut more than a third off the top of your lawn, as this may limit deep root growth and cause discoloration.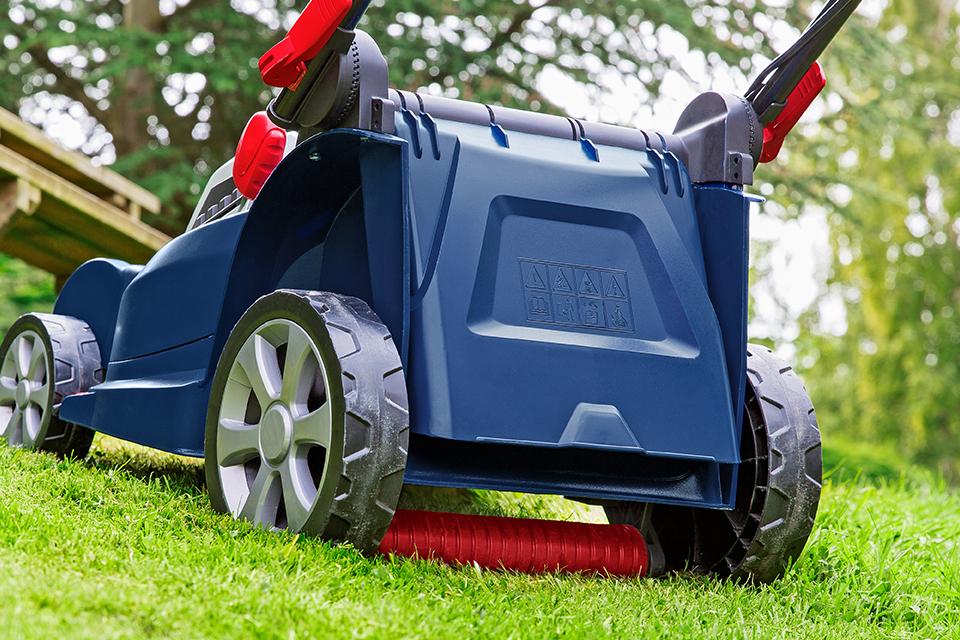 9. Use a mower with a roller
If you want to get lawn stripes, choose a lawnmower which has a rear roller. This presses the grass so all the blades point in one direction. For best results, change the direction of your mowing stripes each time you mow.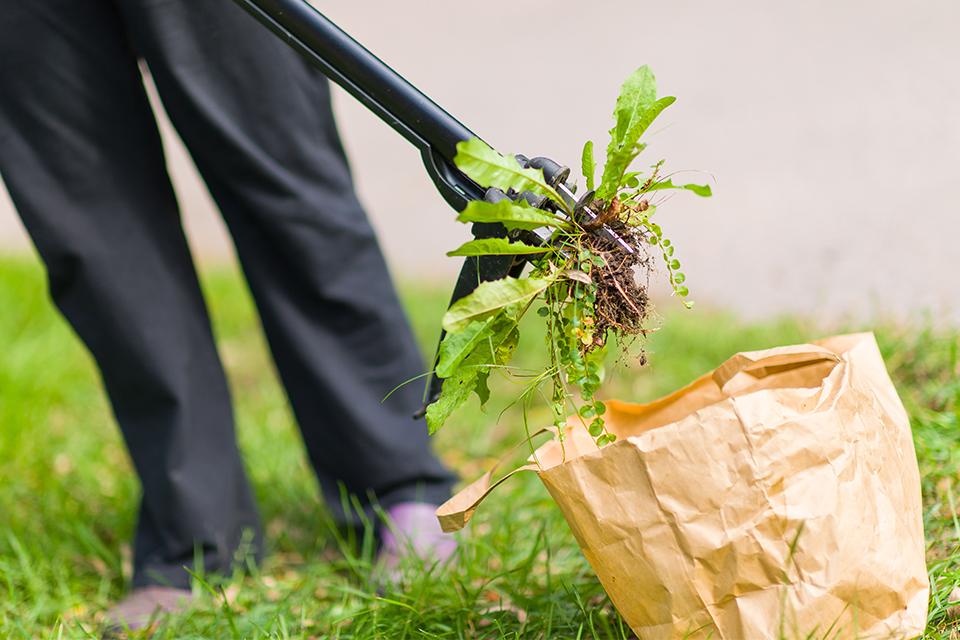 10. Attack the weeds
Don't give weeds the chance to develop deep roots, it's best to remove them in spring or early summer. Use weeding tools to cut them at the root and prevent their seeds from spreading throughout your lawn.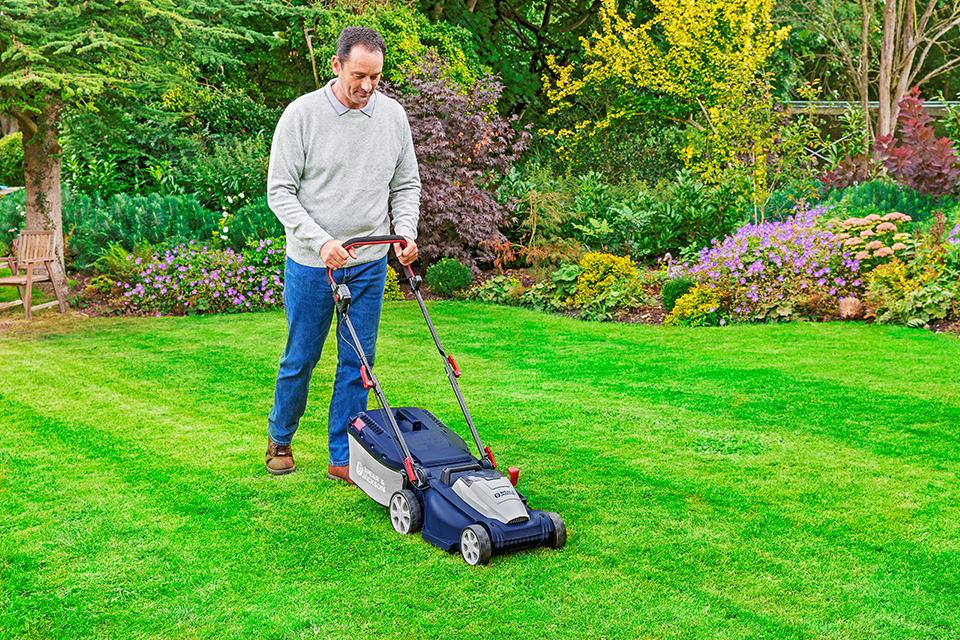 11. Mow on dry days
Avoid cutting your lawn when it's wet. Damp grass is harder to cut and takes longer to trim. The best time to mow is mid-morning, between 8 and 10am, after the dew has dried and before the sun is at its peak.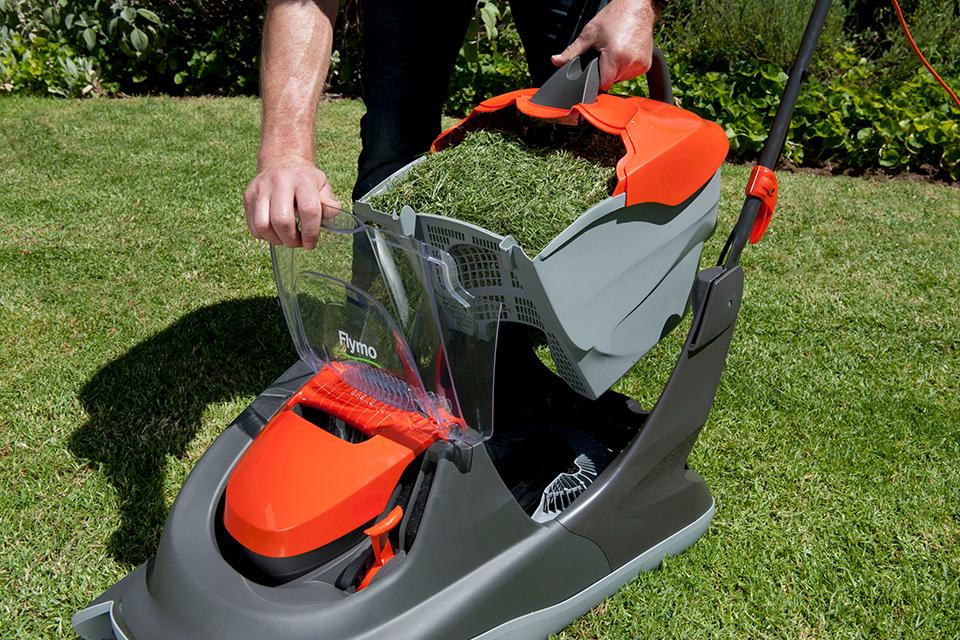 12. Compost the clippings
Grass clippings are great for making compost, or you could grass-cycle and leave them on the lawn. Many mowers come with a mulching function. They'll grind up grass clippings so they can be left on your lawn to fertilise it.
Essential lawn care tools
Best time to cut grass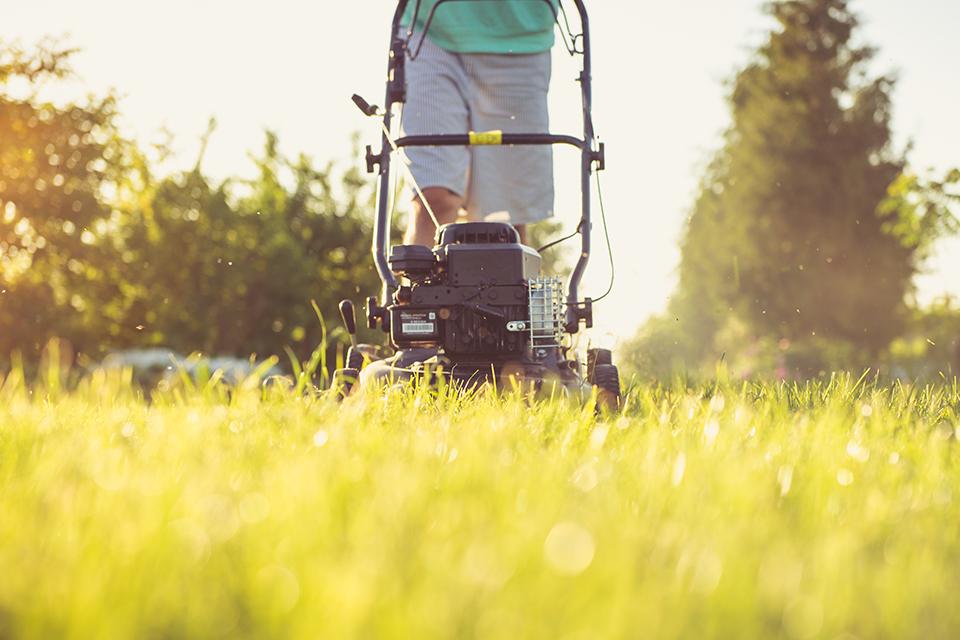 The all important first cut
Cut in spring once your grass is 5-8cm tall and your lawn is nice and dry. Set your lawnmower to remove just the top 2cm for best results. Getting the first cut right is essential. Cut just the right amount, and you will stimulate thick, healthier grass. Cut too deep and you'll stunt its growth.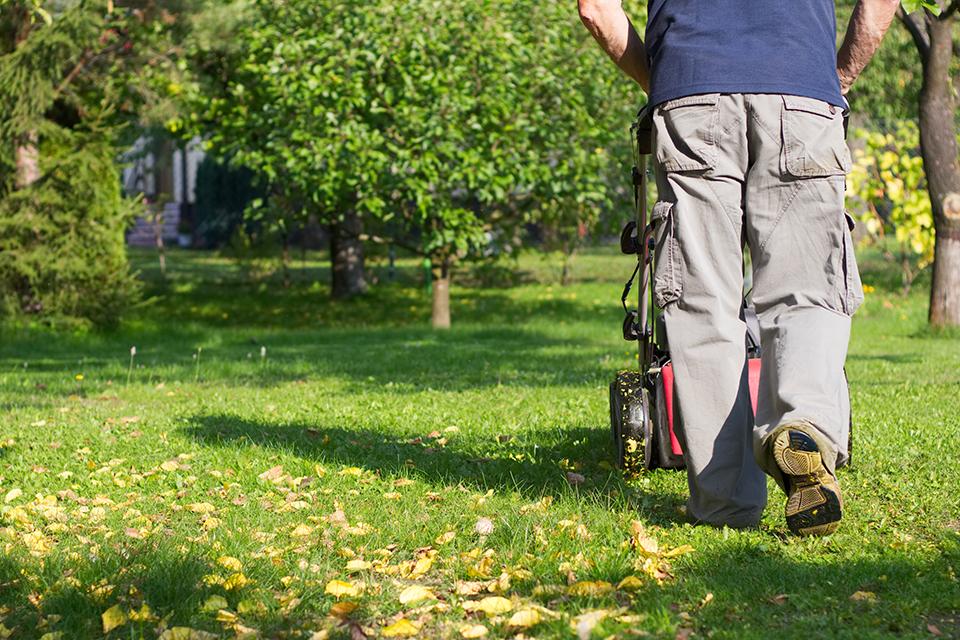 Final cut of the year
When you get to autumn, you can start cutting less often. By mid-September you should be mowing once a fortnight, with a final cut taking place at the end of October. After that, only cut if you think it's necessary, but never do it while there's frost, as that can damage your grass and your mower.
How to create the perfect lawn
Want to achieve the ideal lawn in your garden? Alistair from Spear & Jackson talks you through the best time to cut your grass and how to do it.
More garden inspiration
Why buy at Argos?