2022 Film releases
Get the latest scope, newest release dates and must-have merchandise for the biggest blockbuster movie releases.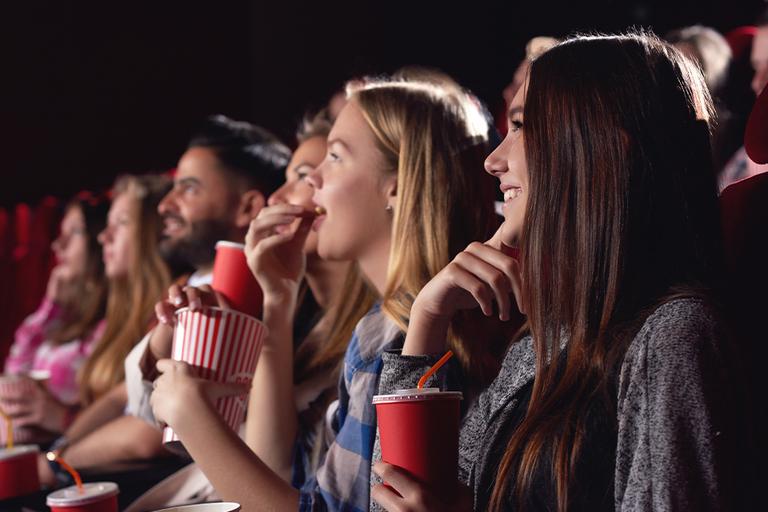 Check out these latest releases, out now or coming soon!
Lightyear
It's time to meet the hero behind the toy, Buzz Lightyear! Join this legendary Space Ranger, some ambitious recruits and his endearing robot cat companion Sox on an intergalactic mission. After being marooned on a hostile planet lightyears away, they have to find a way back home through space and time. But will the arrival of the mysterious Zurg threaten their mission?
Dr Strange: Madness of the Multiverse
The multiverse has been unlocked and its boundaries are about to be pushed farther than ever before. Join Dr Strange as he enters the unknown and traverses across the many alternate realities, alongside allies old and new, to confront a new and mysterious foe.
Jurassic World: Dominion
Four years after the destruction of Isla Nublar, dinosaurs now live (and hunt!) alongside humans all over the world. This new dynamic will determine once and for all if humans will remain the apex predator on Earth; and brings together two generations, in this epic conclusion to the Jurassic era.
Fantastic Beasts: Secrets of Dumbledore
Newt Scamander is back in this latest adventure. Grindlewald is moving to take control of the Wizarding World and Dumbledore has tasked Newt with leading a courageous group of wizards on a dangerous mission. Join them as they encounter old and new beasts and face off against Grindlewald's growing legion of followers.
Thor: Love and Thunder
Thor's in his retirement and on a quest for inner peace. However his search is interrupted by a galactic killer, on a mission to wipe out the gods; Gorr the God Butcher. Enlisting the help of some familiar faces, they embark on an adventure to find out the mystery behind Gorr's vengence, and stop him before it's too late.
Worlds to discover
Kids streaming stars
The latest toys and more from their favourite shows!
Movie night done right
Everything you need to bring films to life and enjoy a cinema experience in your own home.
Why buy at Argos?