Use up and down arrows to review and enter to select. Touch device users, explore by touch or with swipe gestures.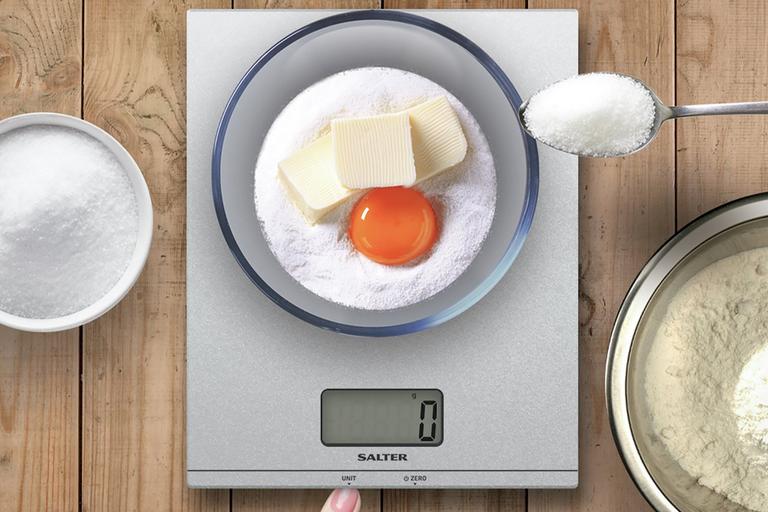 Types of kitchen scales
Measuring cups and spoons can come in useful, but weighing scales provide the level of accuracy needed to perfect any recipe.
Digital scales
Digital scales feature an LCD display screen with a solid platform. Most digital scales can easily switch between metric and imperial measurements. They'll require batteries.
Mechanical kitchen scales
Mechanical scales rely on springs to move dials, which then reflect the weight of the ingredients. They're a lot bigger in size than digital scales but boast a traditional retro look.
Jug scales
Jug scales can be used for weighing both solids and liquids. The ingredients can then be easily poured from the jug into another bowl. Jug scales have a digital LCD screen and therefore require batteries.
Rated off the scale
Digital scale features
Check out some of the top features to look out for.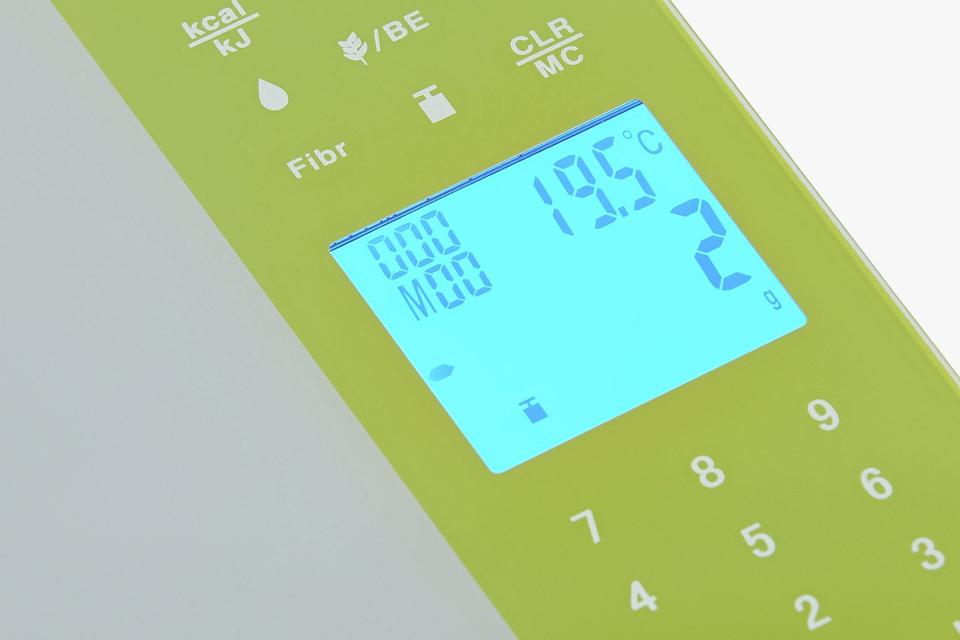 Calorie conscious
Some digital scales provide a nutrition analysis of the food you're weighing. These models allow you to add your own recipes, and some have a memory feature to track your calories.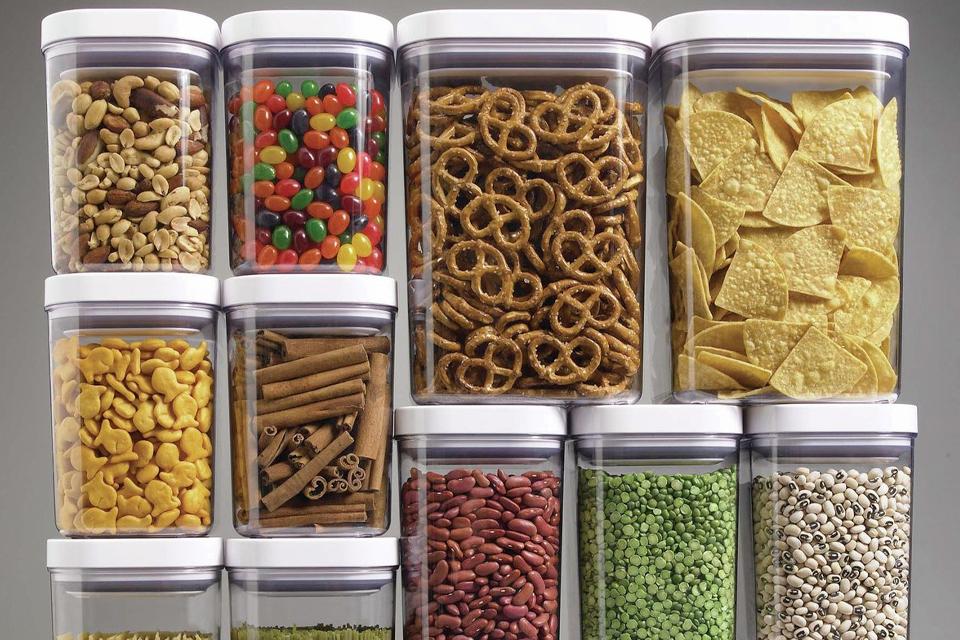 Don't count the packaging
Want to know how much sugar you have left in the pack without having to pour it out? Scales that features the tare function consider the weight of the container, so they only weigh the contents.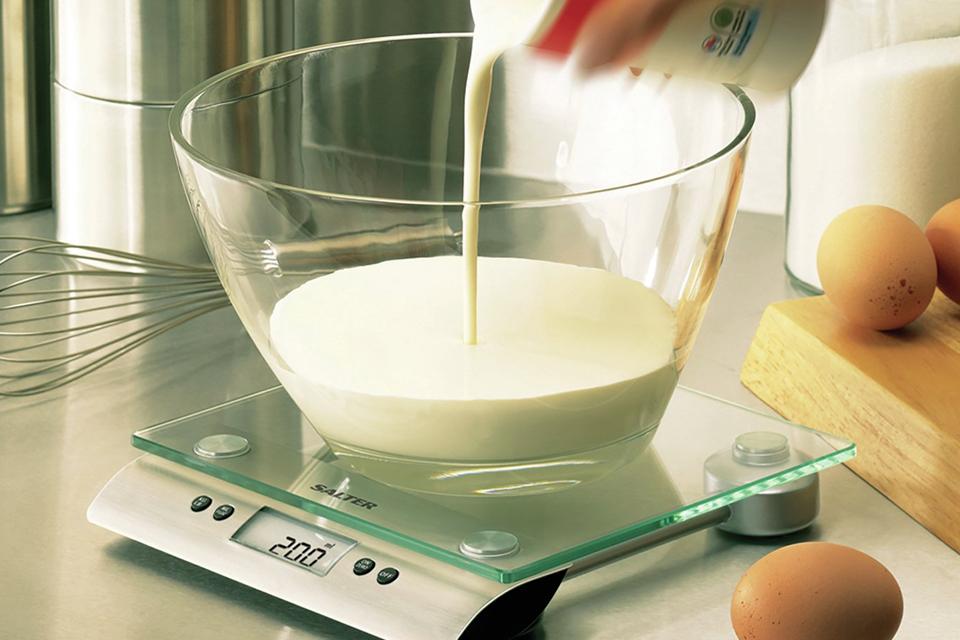 Know your liquids
Common in many digital scales, a 'liquid measuring' function allows you to measure in litres/pints.
Imperial and metric conversion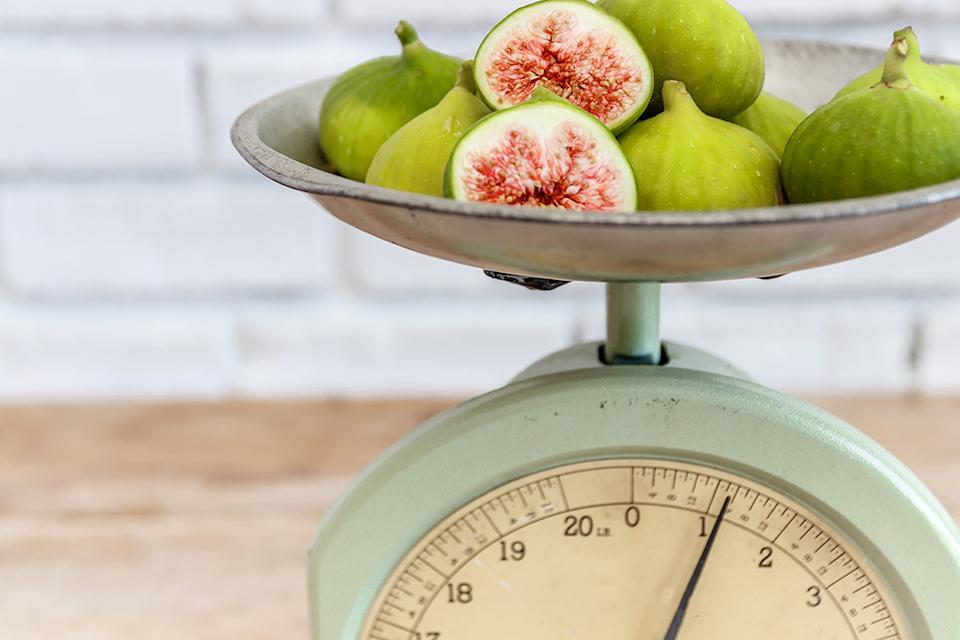 How to convert imperial measurements to metric measurements
Use our helpful multiplications to convert between imperial and metric measurements when cooking.
Grams to ounces - x 0.035
Ounces to grams - x 28
Pounds to kilograms - x 0.45
Kilograms to pounds - x 2.2
Teaspoons to millilitres - x 5
Tablespoons to millilitres - x 15
Fluid ounces to millilitres - x 30
Millilitres to fluid ounces - x 0.03
Cups to litres - x 0.24
Pints to litres - x 0.47
Litres to pints - x 2.1
Litres to gallons - x 1.06
Litres to quarts - x 0.26
Meat thermometers
Remove the guesswork from knowing when a joint of meat is fully cooked with a meat thermometer. They measure the internal temperature of the meat you're cooking so you can tell when it's cooked to perfection.
How to use a meat thermometer
Simply insert the point into the thickest part of the joint away from bones, leave a few seconds, and check the readout. They should be quick to respond and easy to read.
Many meat thermometers will show the optimum temperature of each type of meat but if your thermometer doesn't, follow the recommended temperatures below.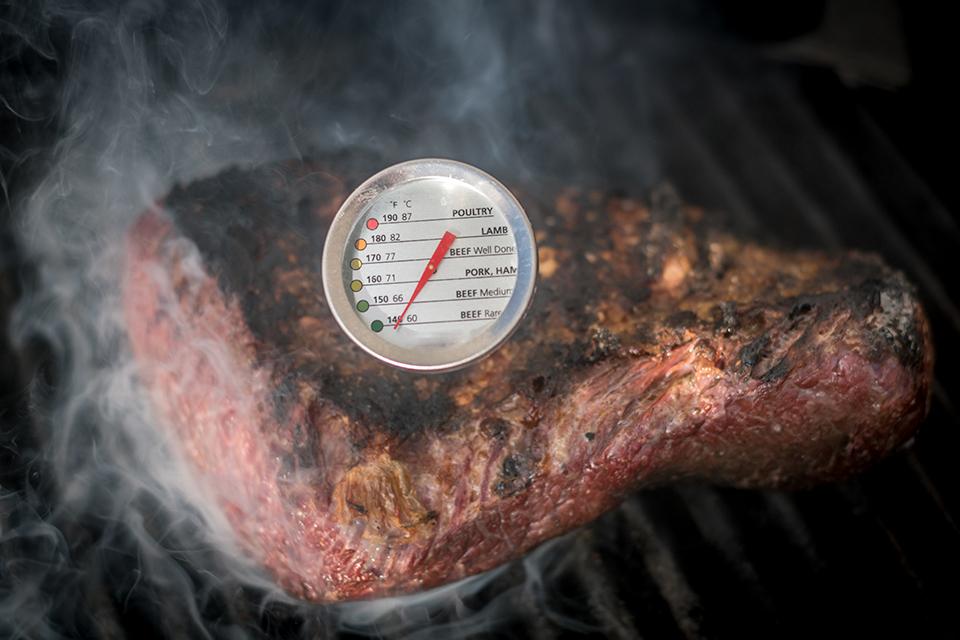 Beef, lamb and venison
Rare - 52°C
Medium - 60°C
Well done - 75°C - 80°C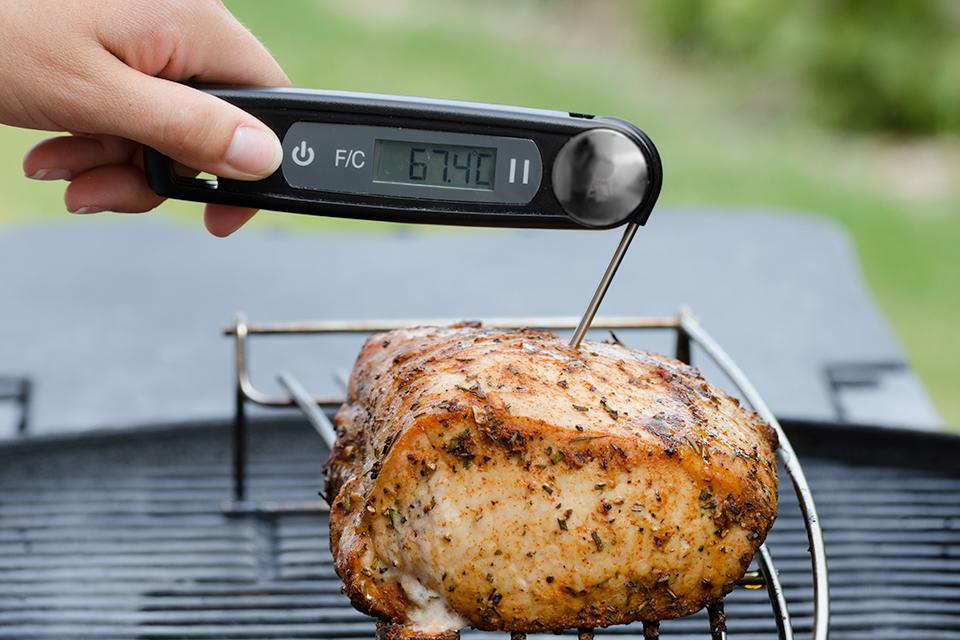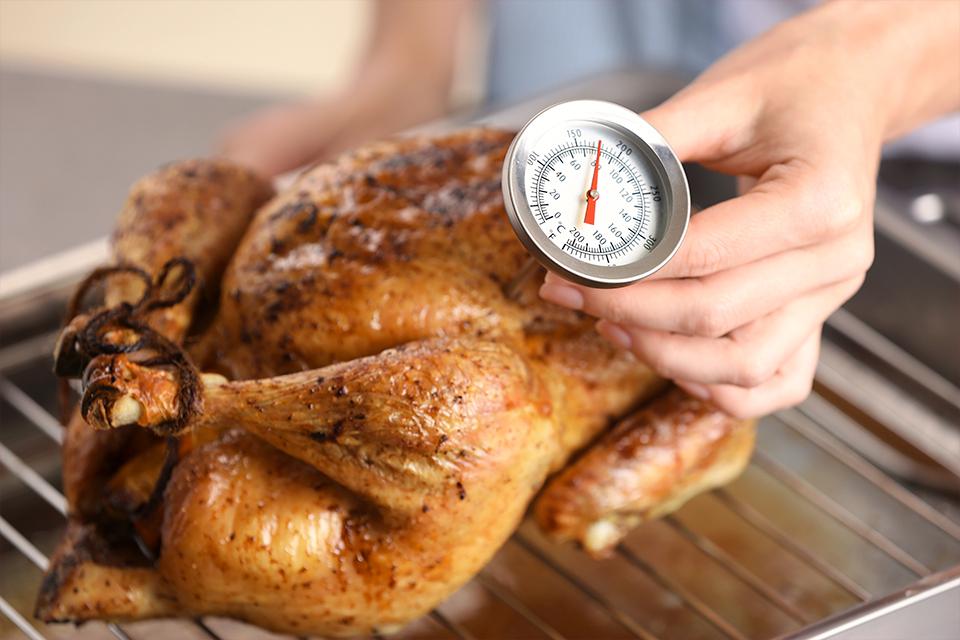 Poultry (chicken, turkey, goose and duck)
More inspiration
Why buy at Argos?