Kitchen knife guide
What kitchen knives do I need?
Whether you're a novice or accomplished cook, having a good set of knives at your disposal is essential. There are many different types of kitchen knives available, each with its own purpose. To help you decide which is the best option for you, we've put together this handy guide.
What's the best blade material?
We offer kitchen knives with three types of blade material; stainless steel, carbon steel and ceramic. Here's what to consider when choosing the best blade material for you.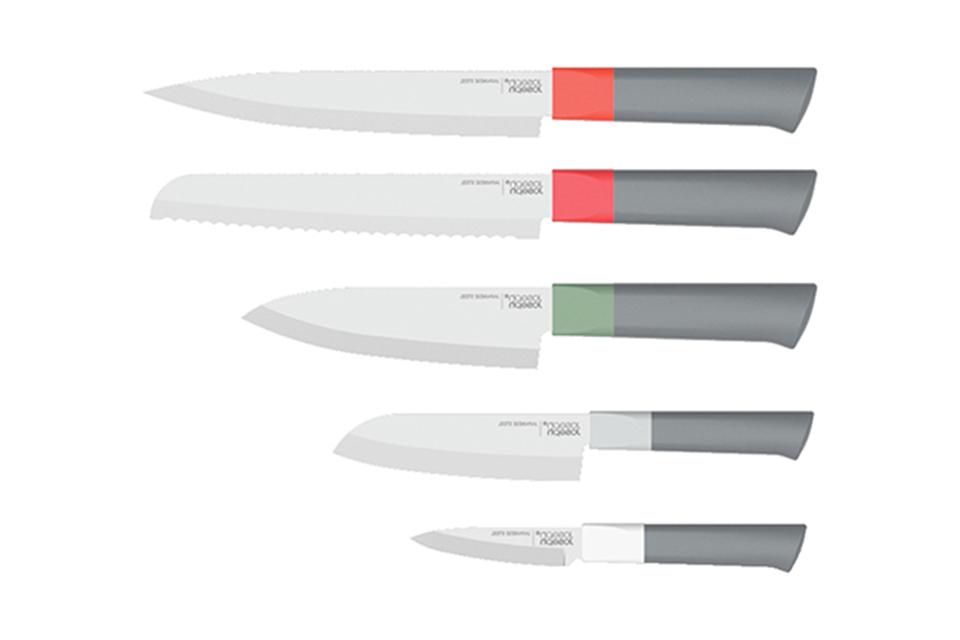 Stainless steel knives
This is the most common material used to make knives. It offers a good blend of durability, stain resistance and easy sharpening.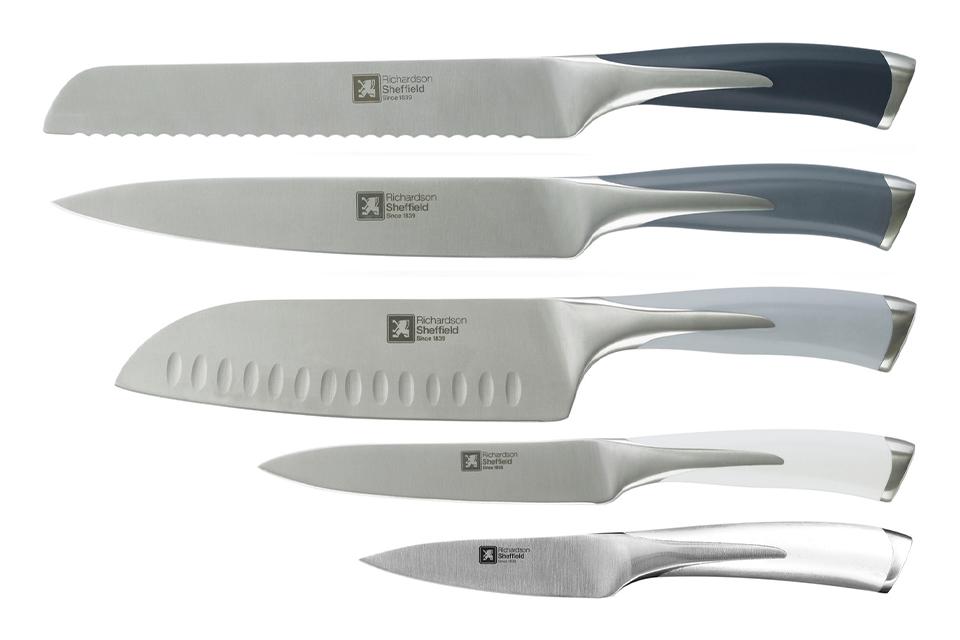 Carbon steel knives
Knives with carbon steel blades typically hold their sharpness longer than stainless steel ones. They need to be cleaned carefully after use as they're more prone to rust.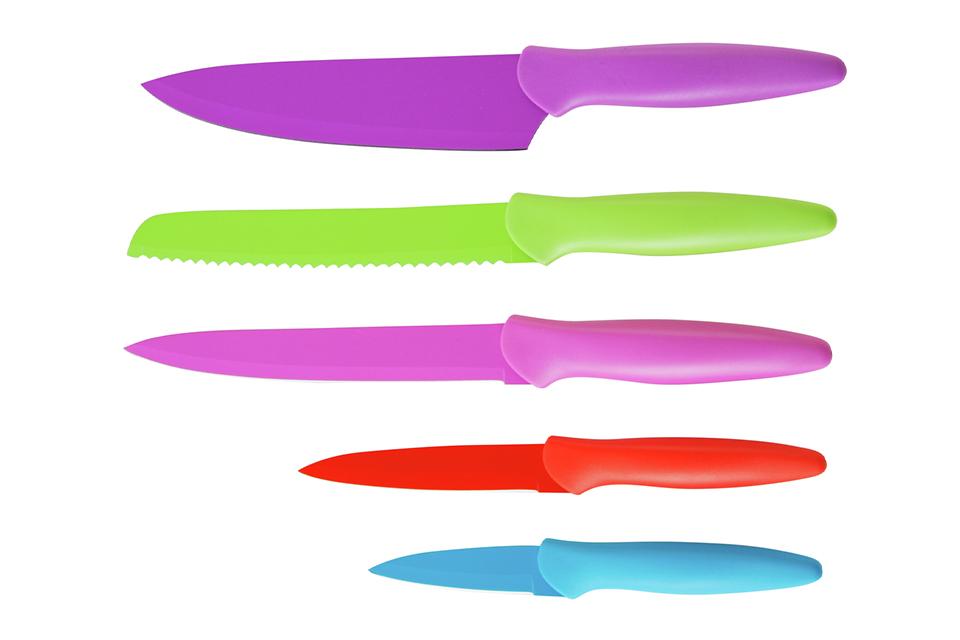 Ceramic knives
Ceramic knives are significantly lighter than metal ones, and are easier to handle. They have rigid, non-flexing blades, making them better suited to fine slicing and dicing.
Types of knives and their uses
Knife sets vary in size and price, but most will include the knives you need to prep everyday dishes. Unsure what knife does what? Here's a rundown of the core knives every cook should have.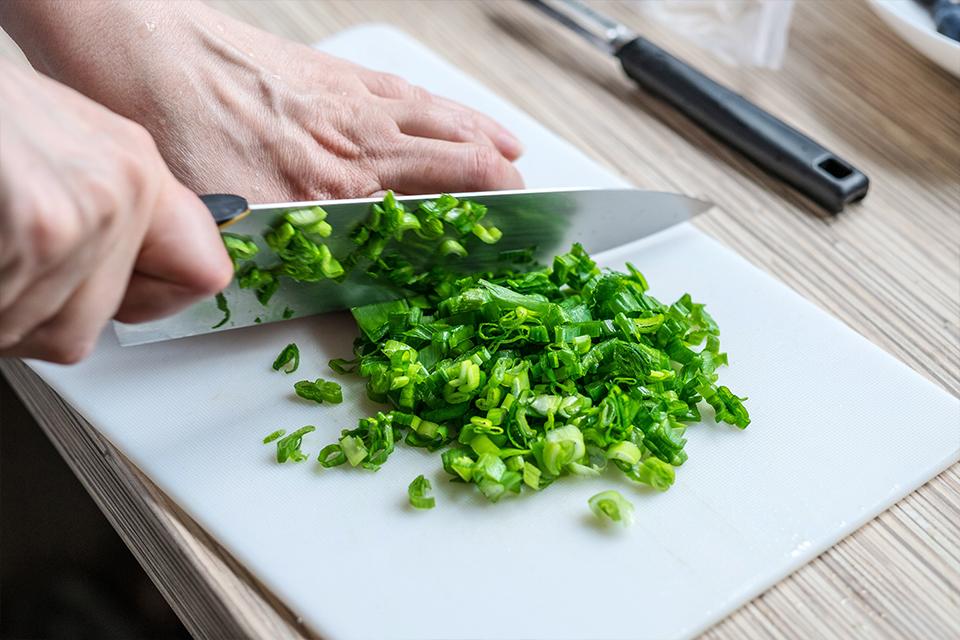 Chef's knife
One of the most versatile knives to have in your kitchen. With a wide blade and fine tip, it can be used for almost any cutting job.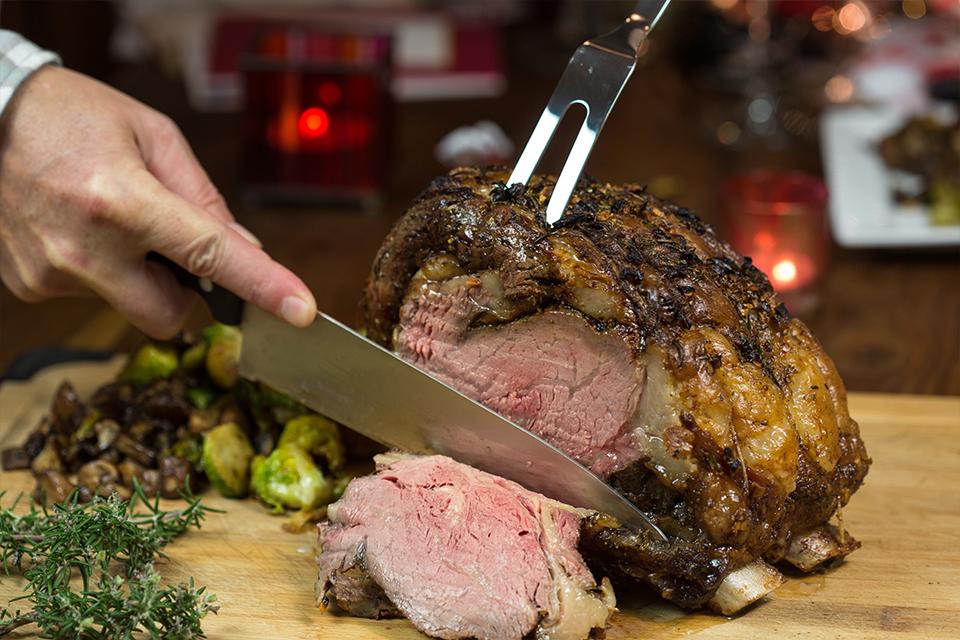 Carving knife
These knives are generally used for slicing meat into thin, uniform slices. Their blades are long and thin with a sharply tapered point.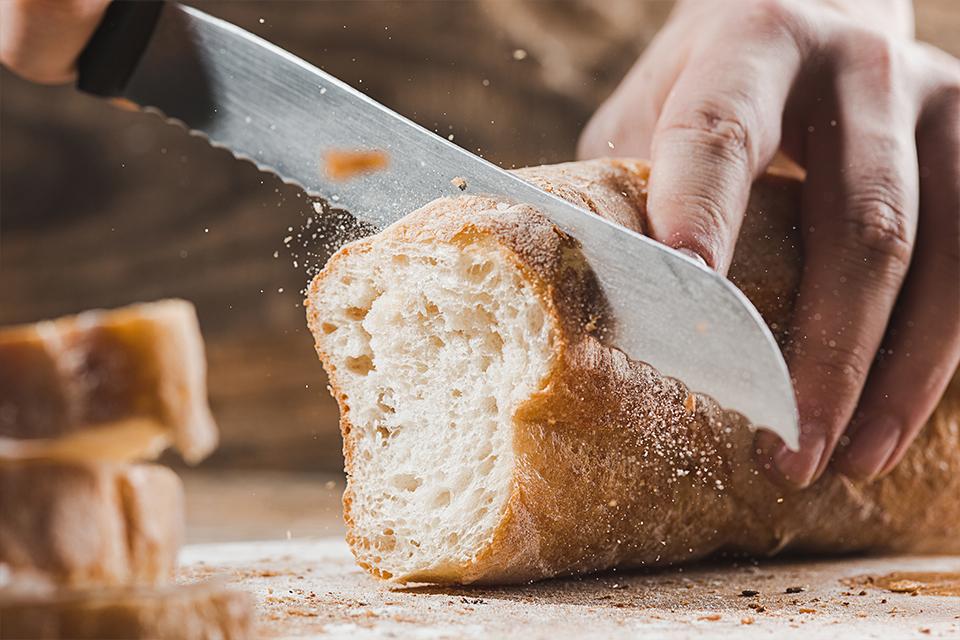 Bread knife
The long, serrated blade of this knife can slice through even the crustiest of loaves. To protect the users hand, the blade is usually offset from the handle.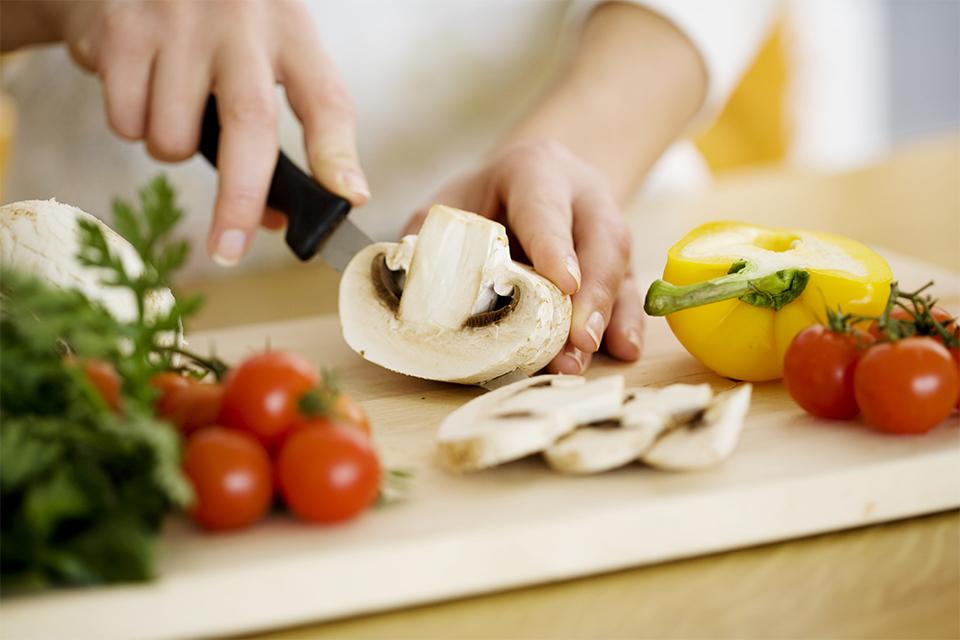 Utility knife
An all-purpose knife, similar to a chef's knife but smaller. It's ideal for more delicate cutting tasks that don't require a wide or heavy blade.
Paring knife
This short-bladed knife is used for small and intricate work like peeling, slicing and deseeding. Its handle is slightly longer than other knives, allowing for more precise cuts.
Knife care
If you treat your kitchen knives well, they can last a lifetime. From storage to sharpening, here are some simple tips to help keep them in top condition.
How to sharpen a knife
When you use kitchen knives daily, they'll eventually become dull and lose their sharpness. It is therefore important to regularly sharpen them so that they can continue to cut effectively. There are many ways you can do this, from sharpening rods and stones to electric and pull-through devices.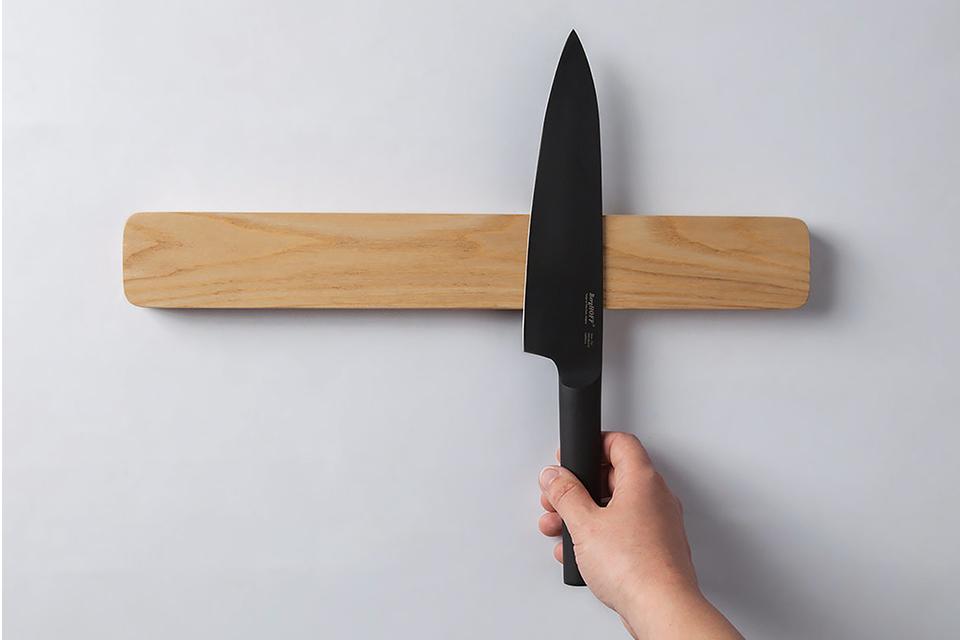 Knife storage
By storing your kitchen knives properly, you can increase their longevity. Most knife sets come with a storage block of some type. These have slots cut into them to keep the blades of your knives dry and protected. Alternatively, if you prefer to keep counters clear, opt for a magnetic knife rack that mounts on a wall.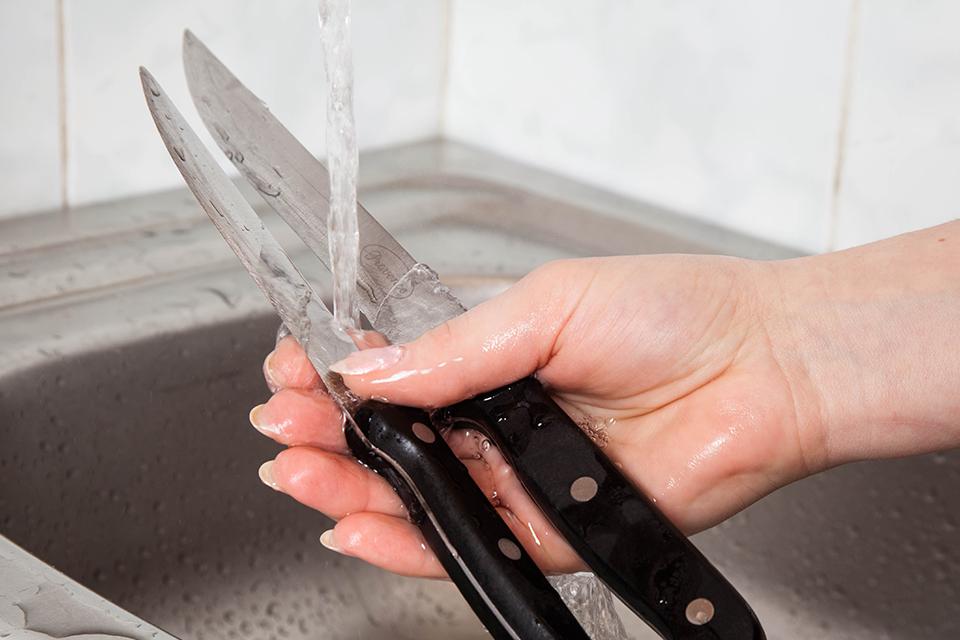 Cleaning knives
To maintain their cutting edge, knives need to be cleaned carefully. Ceramic and stainless steel knives can be washed under running water and left to air dry. Carbon steel blades are more prone to rusting and staining, so always rinse and dry them after use. Unless otherwise indicated, kitchen knives shouldn't be washed in a dishwasher.
What type of chopping board is best?
When choosing a chopping board, look for one that's easy on your knives. Wooden and plastic chopping boards are usually best for knives as they have more give to them. This makes them less likely to dull or damage the fine edge of your blades.
Knife safety
Like any sharp object, kitchen knives must be handled with care and stored safely. They should also be kept as sharp as possible, as a dull blade is more likely to slip. When carrying a knife, always keep the pointy end down and the cutting edge away from your body.
How to dispose of kitchen knives
If you are disposing of old kitchen knives, first wrap them up in newspaper, cardboard or bubble wrap, then use tape to secure the wrapping in place. This will help reduce the risk of injury to anyone handling them. You can then put them safely in a bin or take them to the scrap-metal section of your local recycle centre.
Can I buy a knife online?
Because it's illegal to sell kitchen knives to anyone under the age of 18, all orders must be collected in-store.
More help and inspiration
Why buy at Argos?